Damn Delicious Cookbook Cover Photoshoot
A look behind-the-scenes of my upcoming cookbook cover photoshoot, coming this September!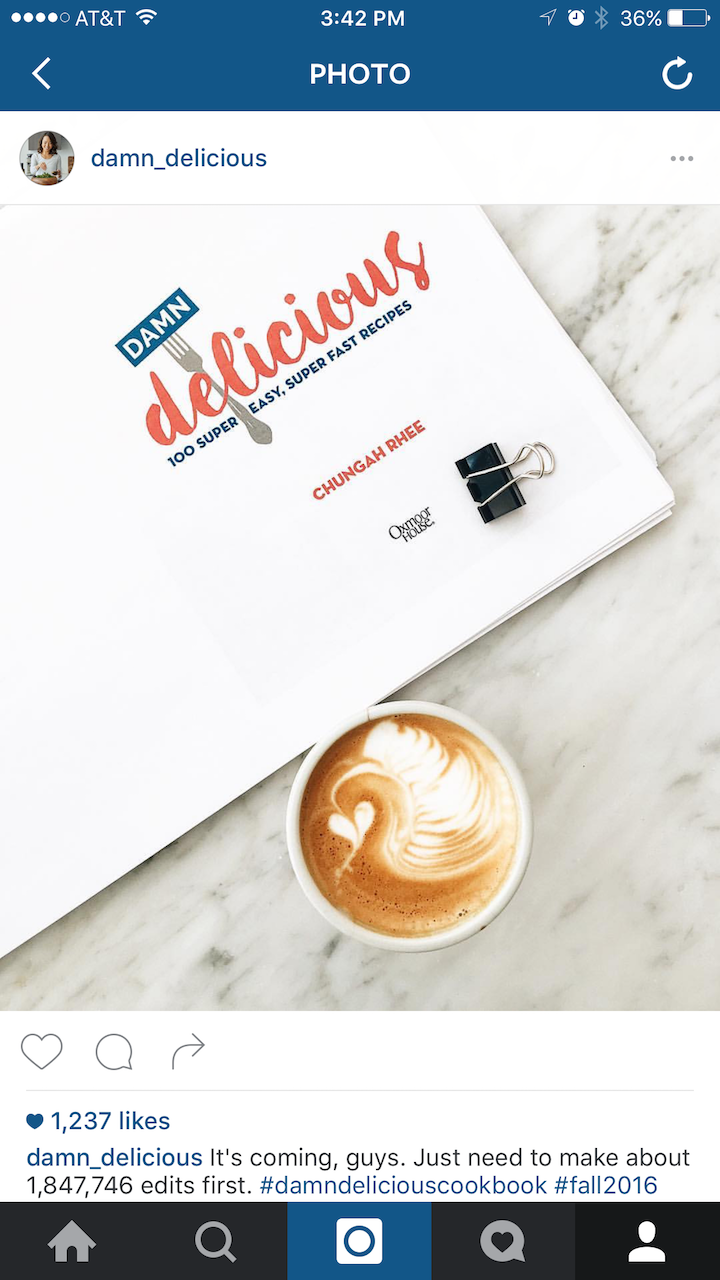 Yes! Damn Delicious is officially coming out with its first cookbook, coming this Fall!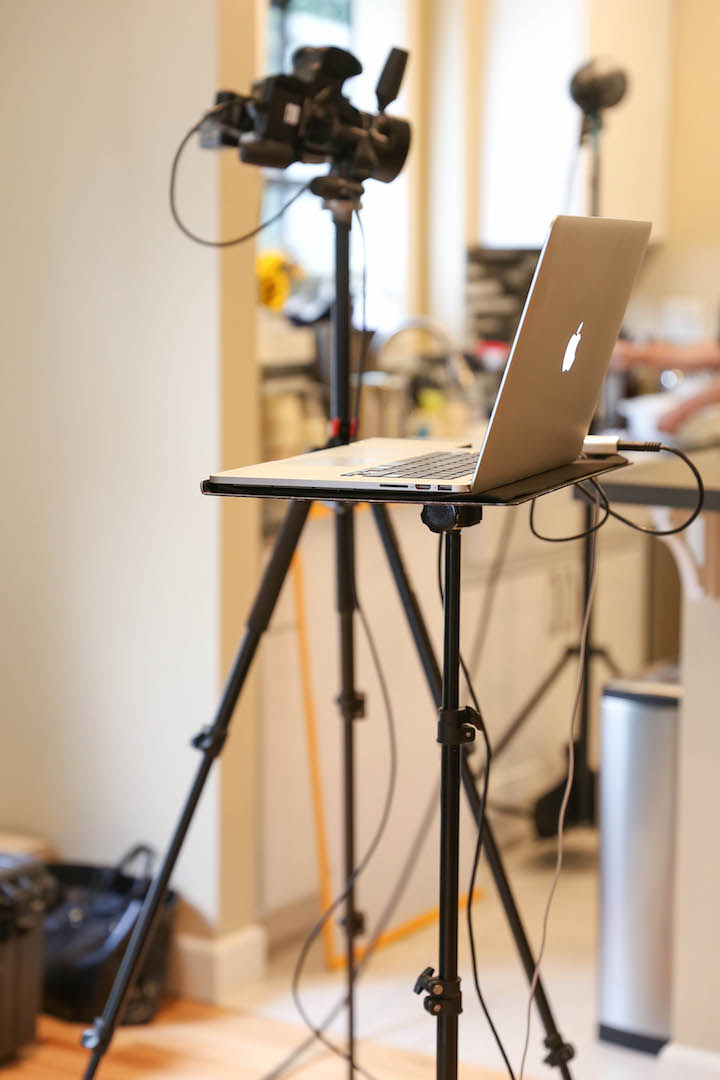 It's been a huge work-in-progress, and writing a book is one of the hardest things I have ever had to do, but it was also one of the best experiences of my life.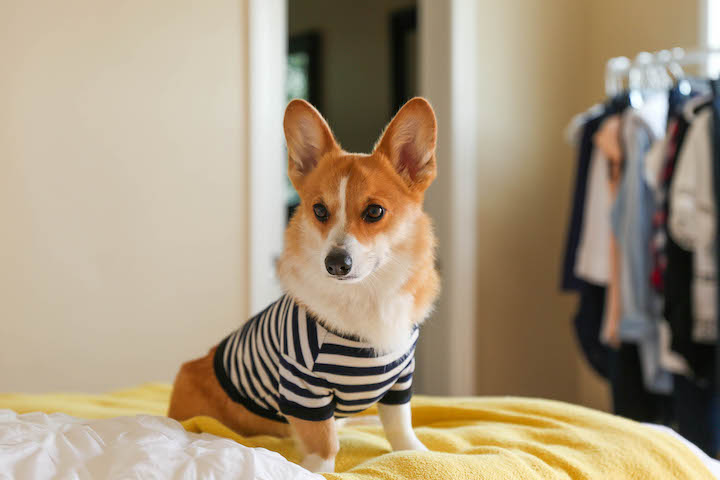 I mean with this baby corgi sidekick, we can conquer the world together.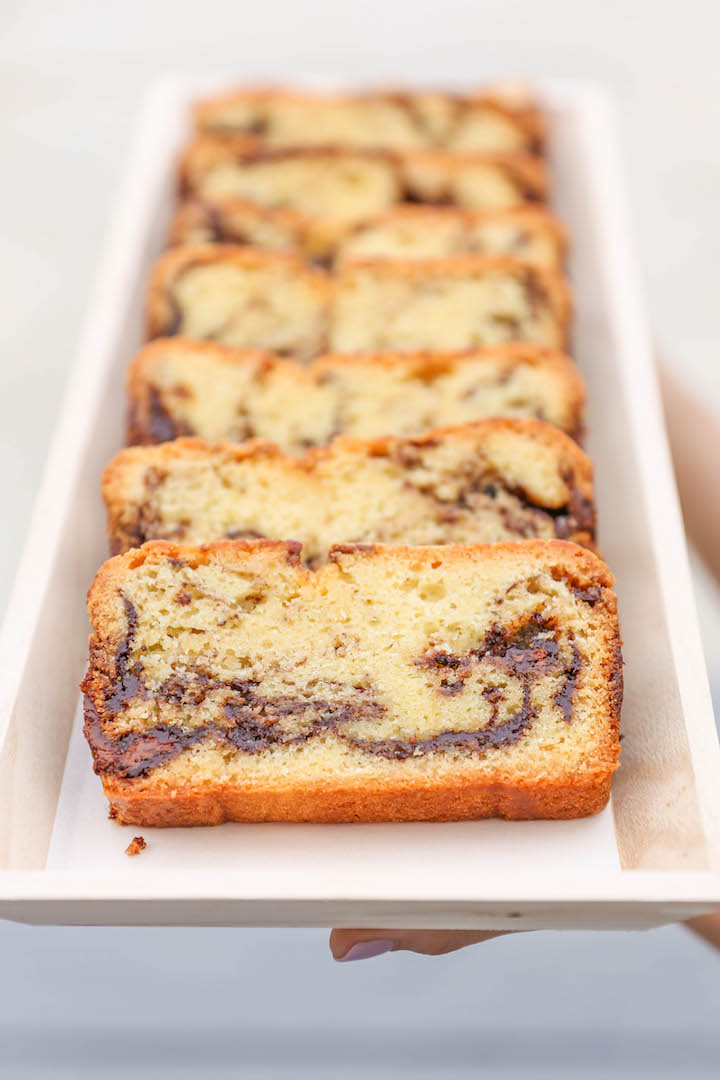 And eat mounds and mounds of Nutella loaf from Joan's on Third. Isn't the catered food the best part of a photoshoot anyway?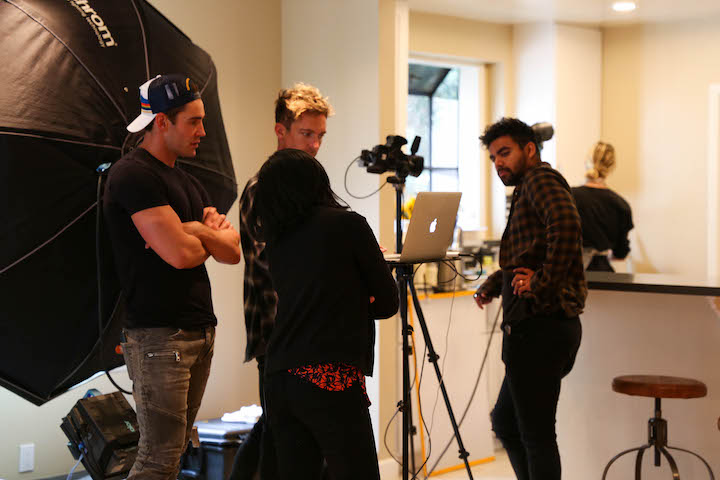 No, but really, here is a look behind-the-scenes of the cover shoot that happened right in our new house.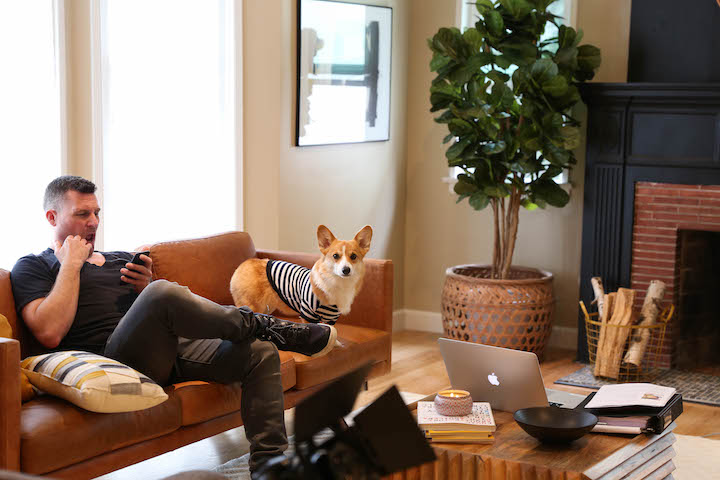 I still don't have any furniture but Madison Modern Home staged the entire place, making it a beautiful home. And believe me when I tell you – I'm keeping this entire living room set, including Anthony, the stunning make-up guy.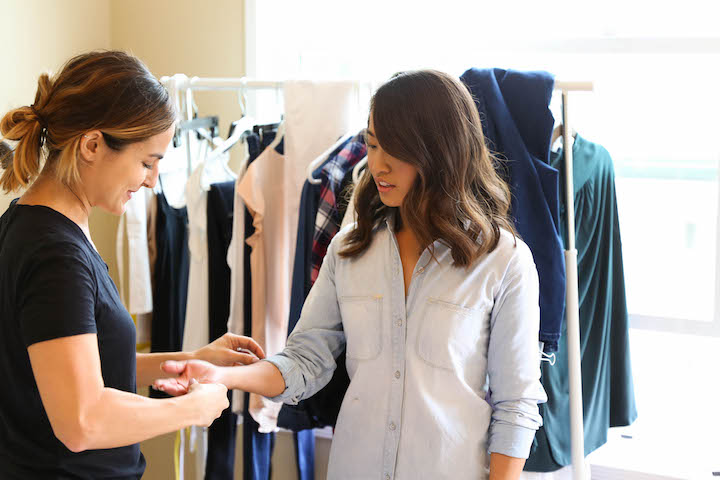 Then there's fashion blogger Camille, my personal stylist for the day.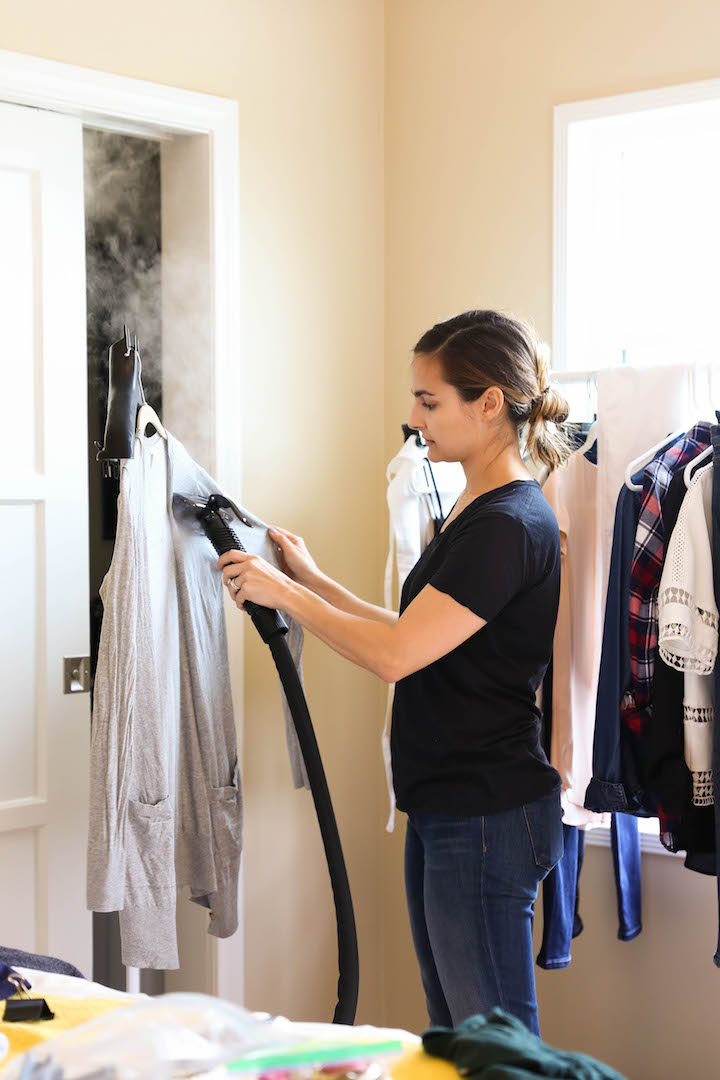 This girl made me look so good from head to toe. She needs to be my stylist for real life, not just for photoshoots. Because I only own one pair of jeans and $2.50 Old Navy flip flops.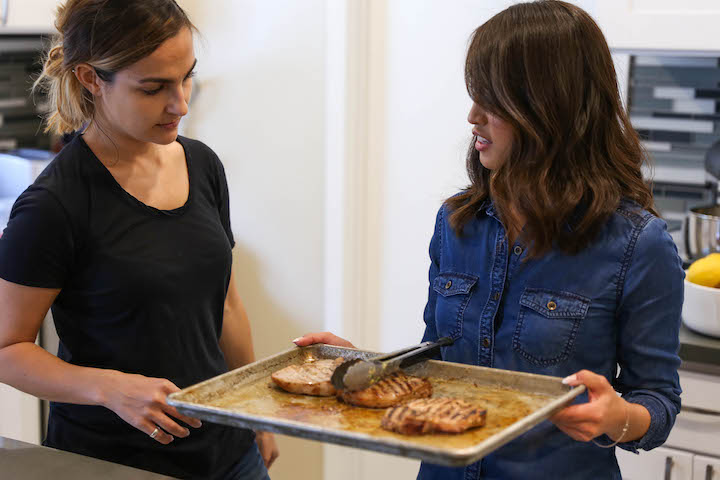 Here's Trevor. The photographer. This guy does magic.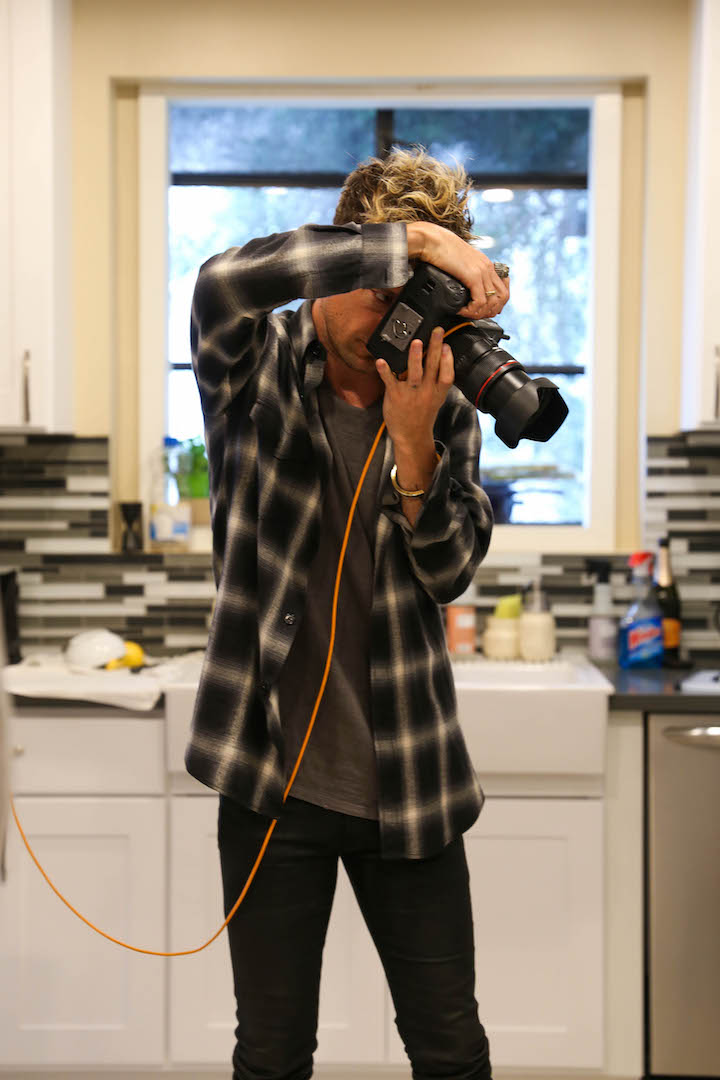 Especially with creative director, Nick Hounslow, here, who ran the entire shoot from start to finish. But really, does he have to be that laser-focused?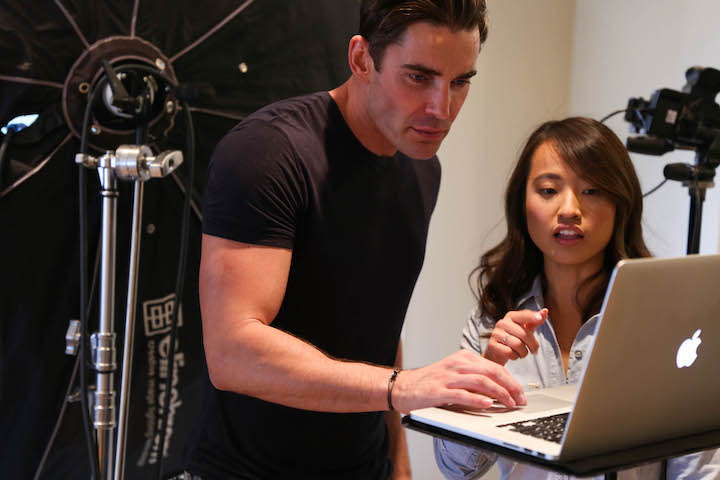 I was simply asking if I could change my hair.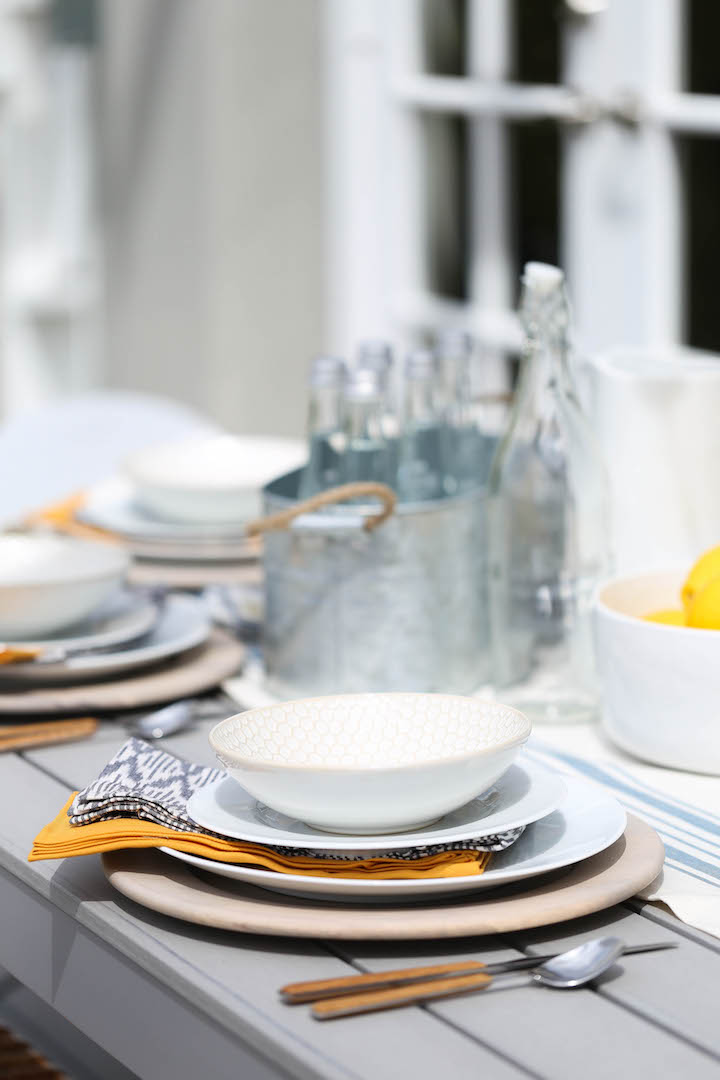 But really, how perfect is this outdoor staging? I may have to keep all of this too.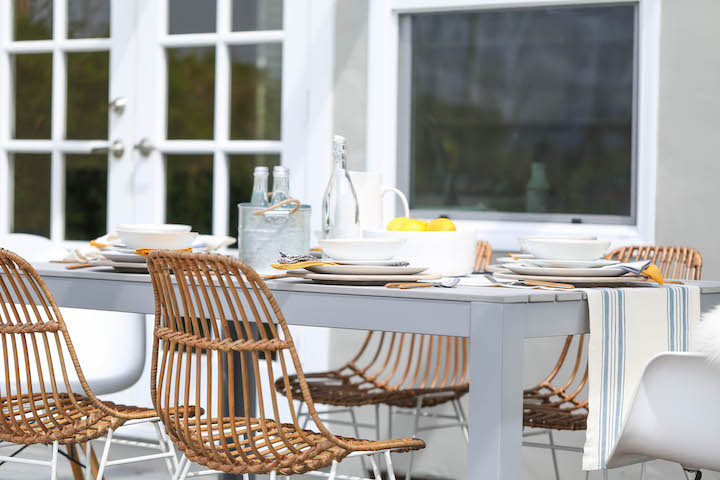 If not, I'm taking the water bin and returning the rest. This bin is EVERYTHING.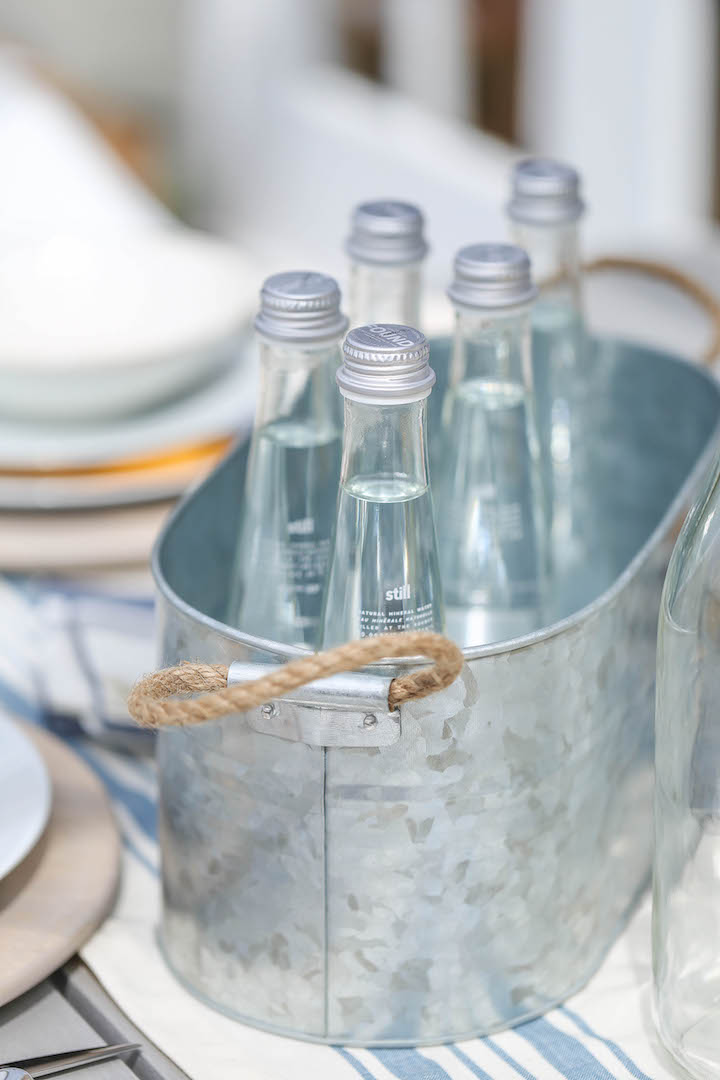 Then there's Kyle, the hair guy. He can do wonders, and is always on set making you look fabulous every 10 seconds.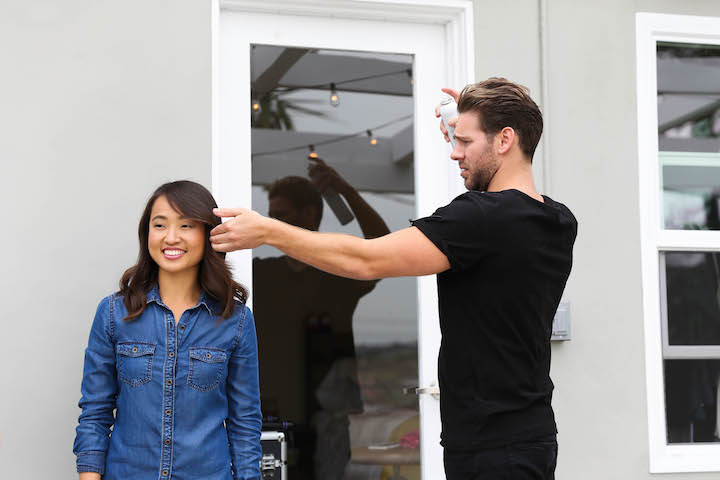 Nope. Not crying here. It just started to rain in the middle of the shoot.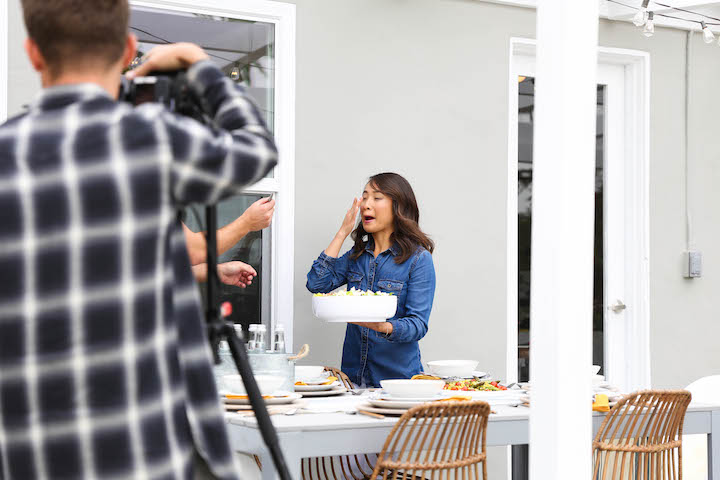 No biggie. Trevor made it work.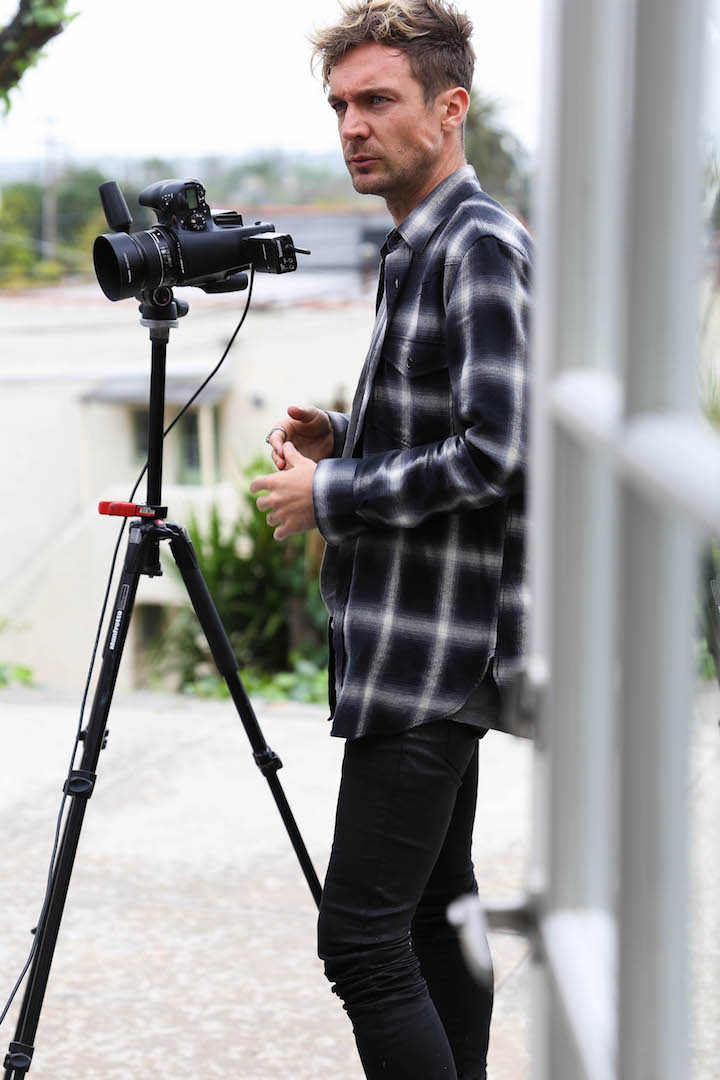 See? Nailed it.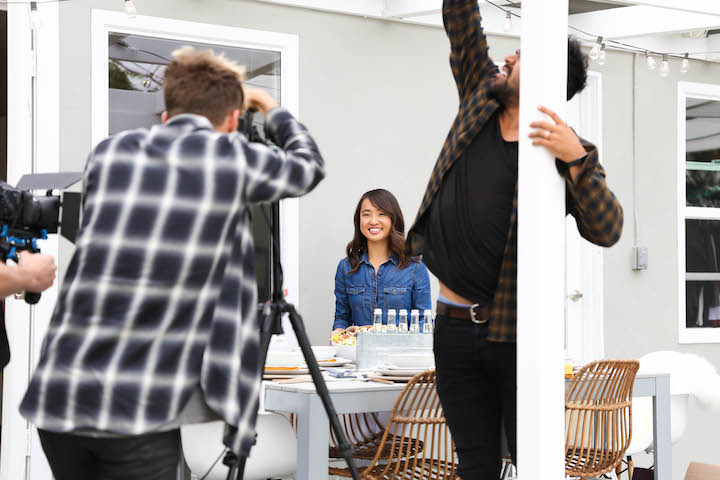 Except Butters started to feel left out.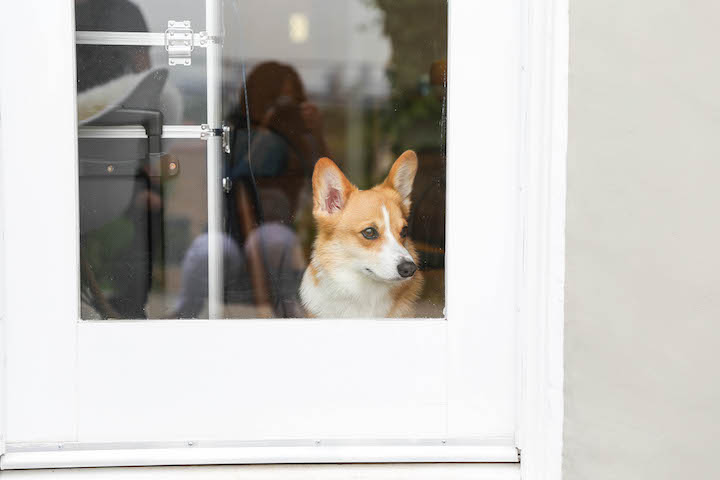 Then he began to creep.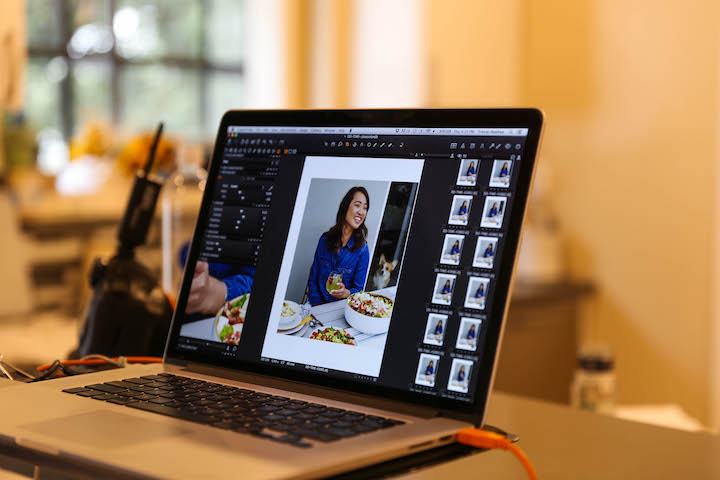 Not sure what these two are talking about but it looks serious. Maybe it was the Butters' cameo?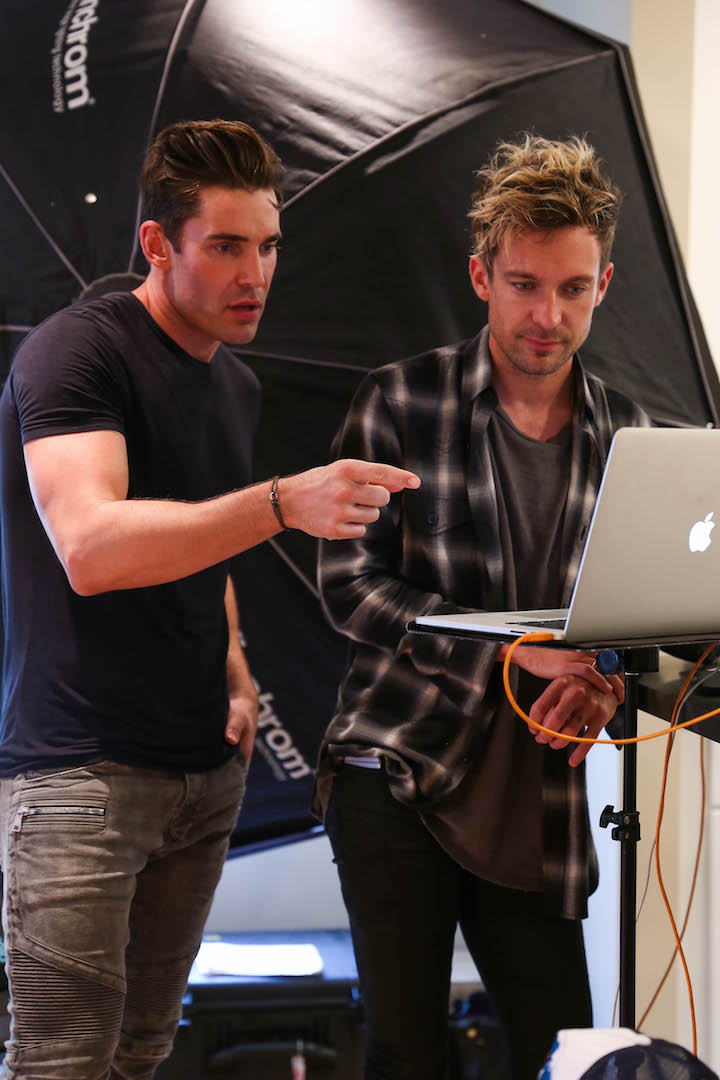 But wait. You can't forget about the food stylist, Marian. I also need her for real life.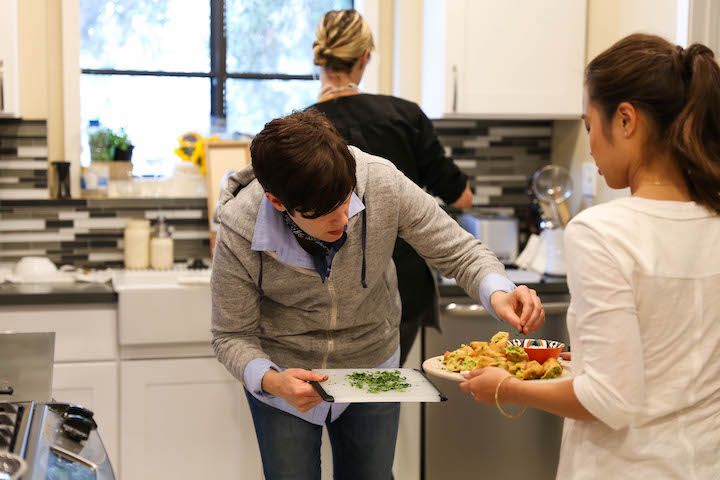 And here we go again. The art director is not happy with the Cheesecake Factory avocado egg rolls. Hence, the reshoot.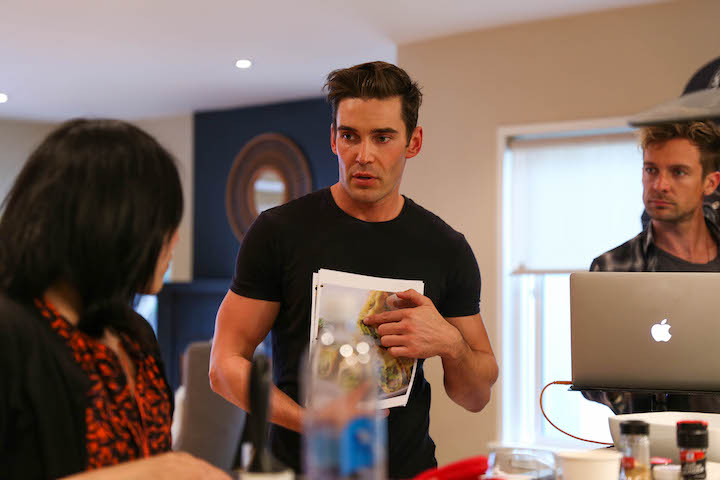 But 7 hours later, we got all the shots we needed thanks to this amazing team.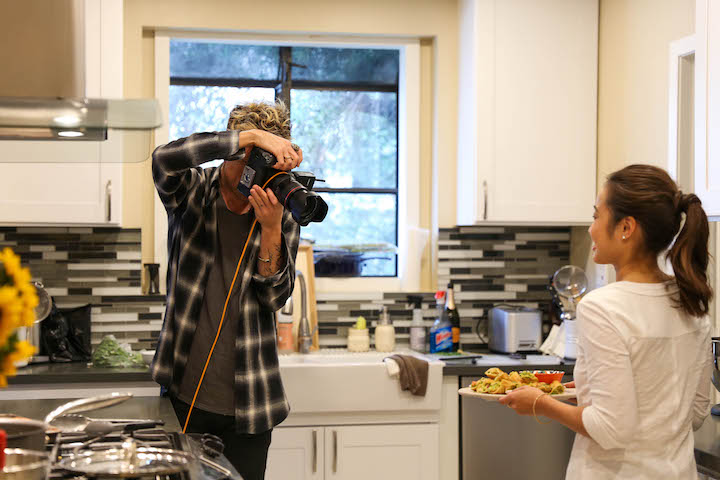 I couldn't have done it without them!
Nick Hounslow – Creative Director
Trever Hoehne – Photographer
Marian Cooper Cairns – Food Stylist
Camille Carter – Stylist
Kyle Estudillo – Hair Stylist
Anthony Merante – Makeup
Arno Diem – Videographer
Madison Modern Home – Staging