10 Amazing Ways to Eat More Ranch
These are all for you Ranch-lovers out there! From sides to mains to apps, you'll be able to get your Ranch fix anytime!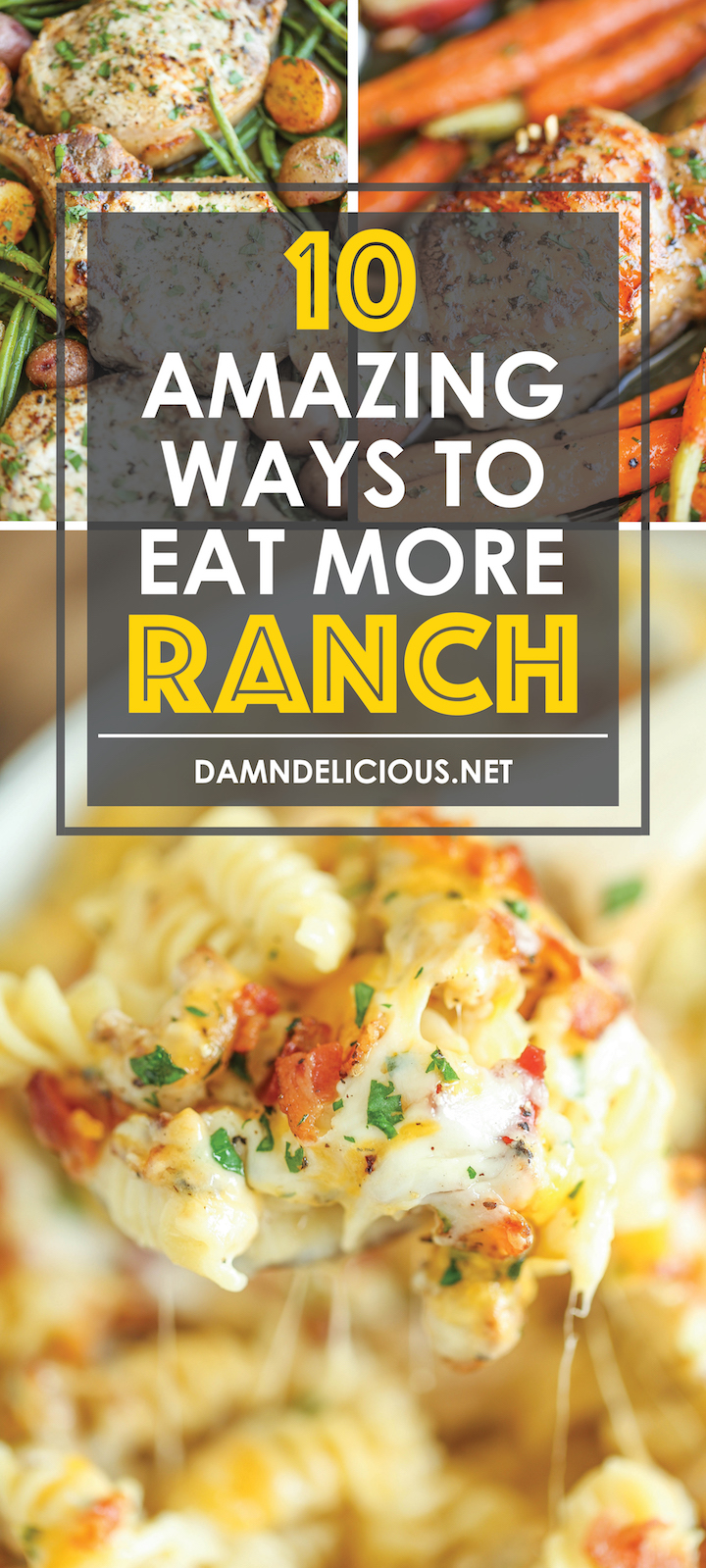 Obsessed with Ranch? Because I totally am. And now you can get your Ranch fix in anytime anywhere with these appetizers, sides and mains.
If you can't get your hands on the Hidden Valley Original Ranch Salad Dressing and Seasoning Mix, don't worry. I have a homemade recipe for that too.
1. Slow Cooker Cheesy Bacon Ranch Potatoes – The easiest potatoes you can make right in the crockpot – perfectly tender, flavorful and cheesy. [GET THE RECIPE.]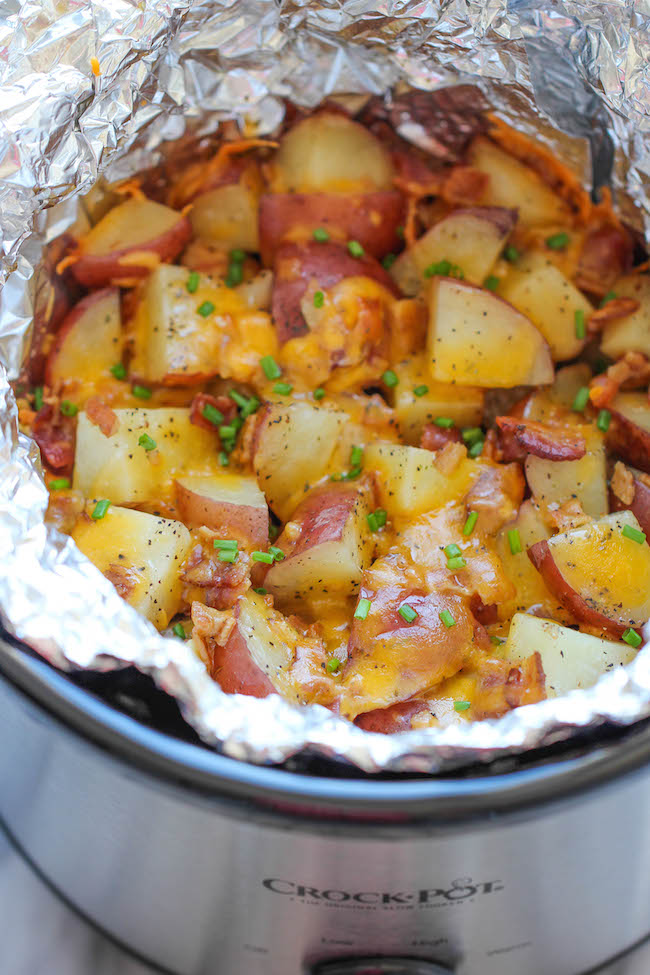 2. One Pan Garlic Ranch Chicken and Veggies – Crisp-tender chicken baked to absolute perfection with roasted carrots and potatoes – all cooked in a single pan. [GET THE RECIPE.]

3. Garlic Ranch Mashed Potatoes – All you need is 5 ingredients and 10 min prep work for the BEST and EASIEST mashed potatoes ever. And don't forget the drizzle of melted butter right on top. [GET THE RECIPE.]

4. One Pan Ranch Pork Chops and Veggies – Another one pot meal with a 5 ingredient list. Done. [GET THE RECIPE.]

4. Slow Cooker Parmesan Ranch Oyster Crackers – Perfect for snacking or feeding a large crowd. They're just so addicting, and you won't be able to stop. [GET THE RECIPE.]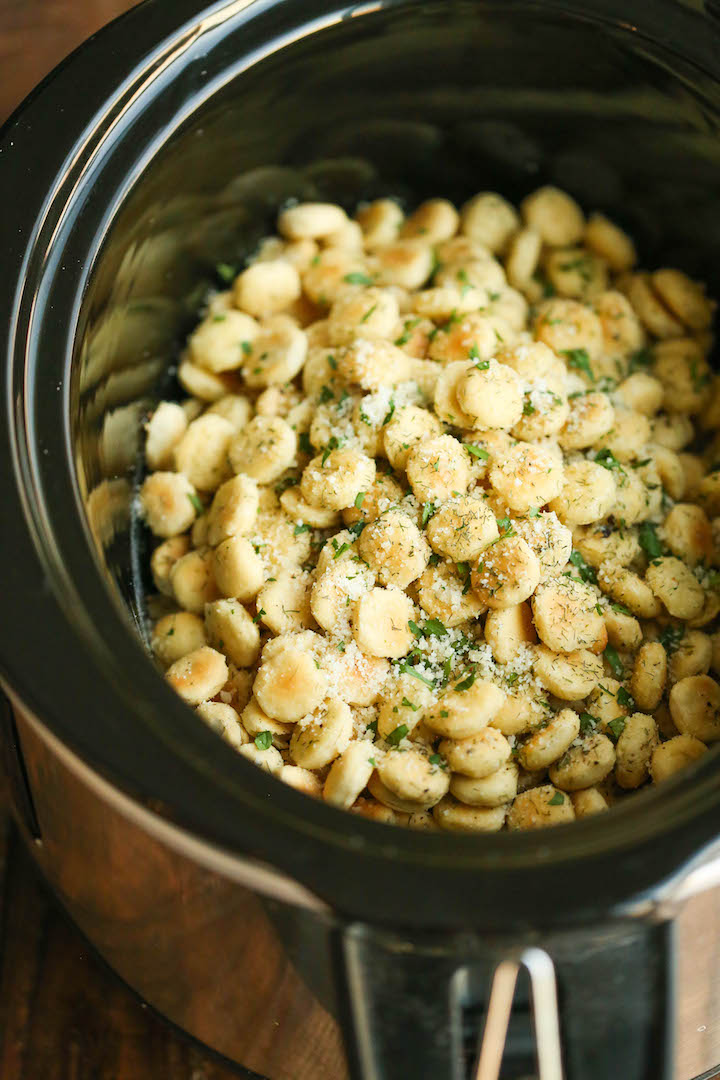 6. Easy Ranch Baby Carrots – I'm not going to lie. This is my favorite way to eat baby carrots. I also dip these in Ranch dressing to get a double dose of Ranch. Try it. You'll thank me later. [GET THE RECIPE.]

7. Ranch Cheddar Chicken – Baked boneless, skinless chicken thighs with an amazingly creamy, cheesy Ranch crust. I mean, that crust is everything. [GET THE RECIPE.]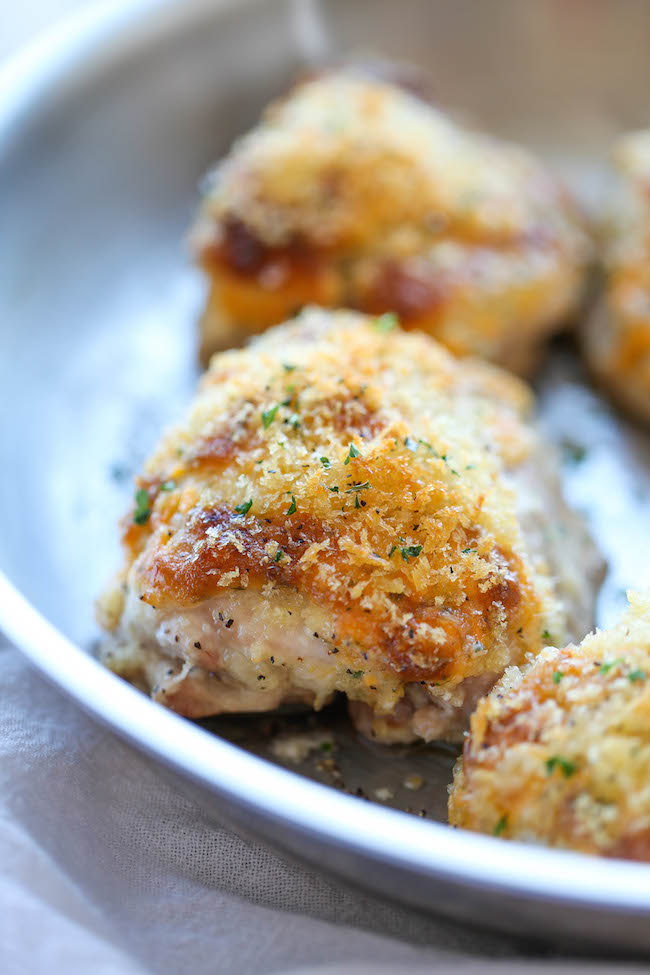 8. Baked Ranch Chicken Tenders and Veggies – No one will ever believe that these crisp chicken fingers are completely baked and cooked on ONE PAN with veggies. [GET THE RECIPE.]

9. Chicken Bacon Ranch Casserole – Creamy, cheesy and comforting. Loaded with Ranch chicken, homemade alfredo sauce and bacon. This can also be made ahead of time. [GET THE RECIPE.]

10. DIY Homemade Ranch Seasoning Mix – You can skip the store-bought seasoning packets. This homemade version takes 5 min using ingredients you already have. [GET THE RECIPE.]