The Best Places to Eat in LA
 The ultimate guide to eat in Los Angeles. This list will provide the best and absolute must eats in LA that you cannot miss!

I have had so many out-of-town readers visiting Los Angeles with restaurant recommendation requests so after years of testing dozens of places in this beloved city (and adding about 10 pounds of donut weight), I figured I would make a list of my favorite places! If I missed any must-eats, please let me know in the comments.
Address: 3540 W 3rd St, Los Angeles, CA 90020
It's not a legit trip to LA without first visiting California Donuts. You can easily recognize these iconic donuts from any Instagram post, from the panda to the blueberry toast crunch donuts. Plus, they're open 24/7.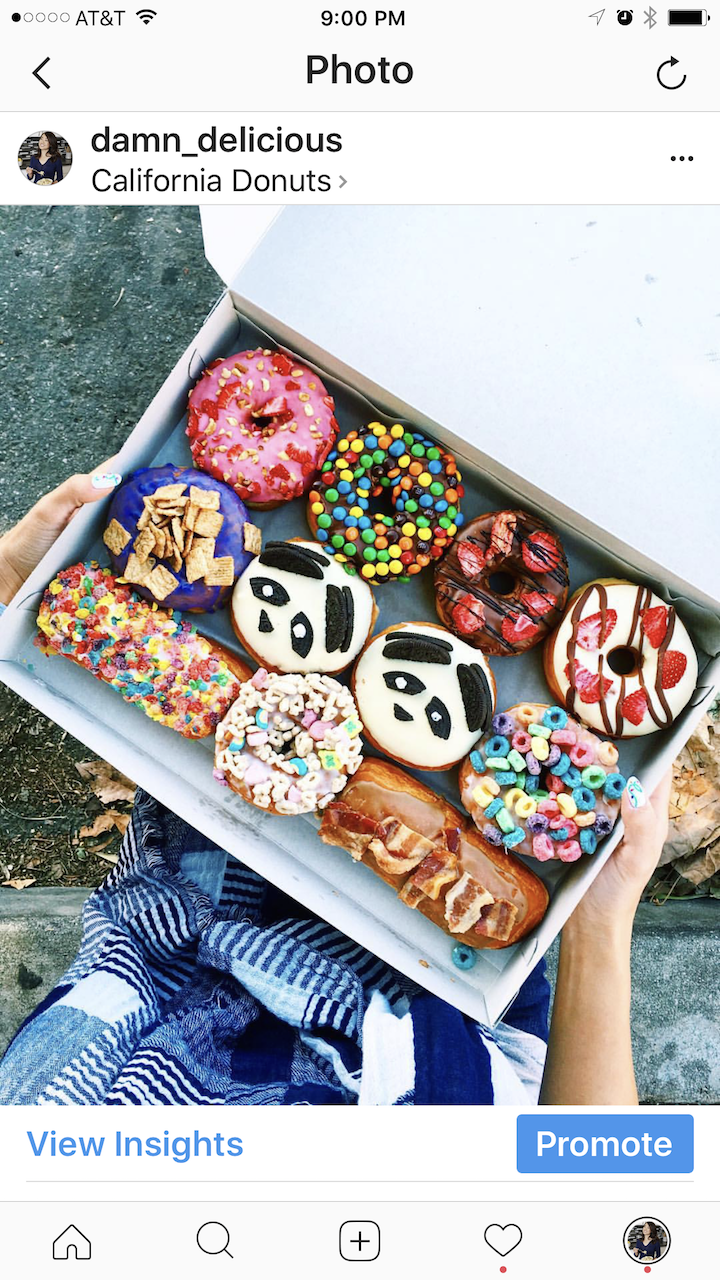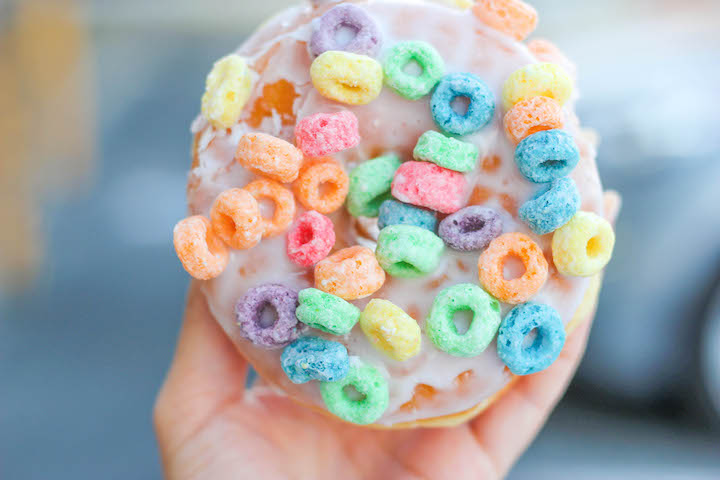 Address: 8509 Melrose Ave, West Hollywood, CA 90069 (multiple locations)
Starting out as Los Angeles' first bagel truck in 2014, they now have a permanent home located inside Alfred in the Alley in WeHo, but you can still catch them all over LA!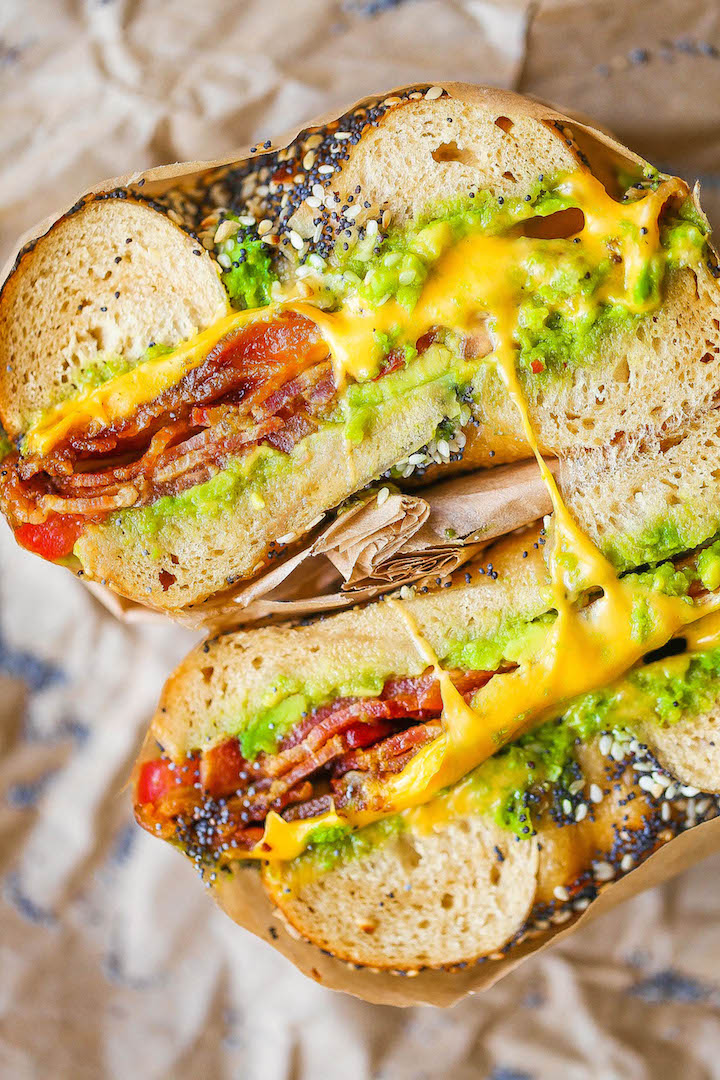 Address: 705 N Alfred St, Los Angeles, CA 90069
Once you grab that egg, bacon, avocado and cheese bagel mashup from Alfred in the Alley, head across the street to Alfred Tea Room, a 450-square-foot pink tea room.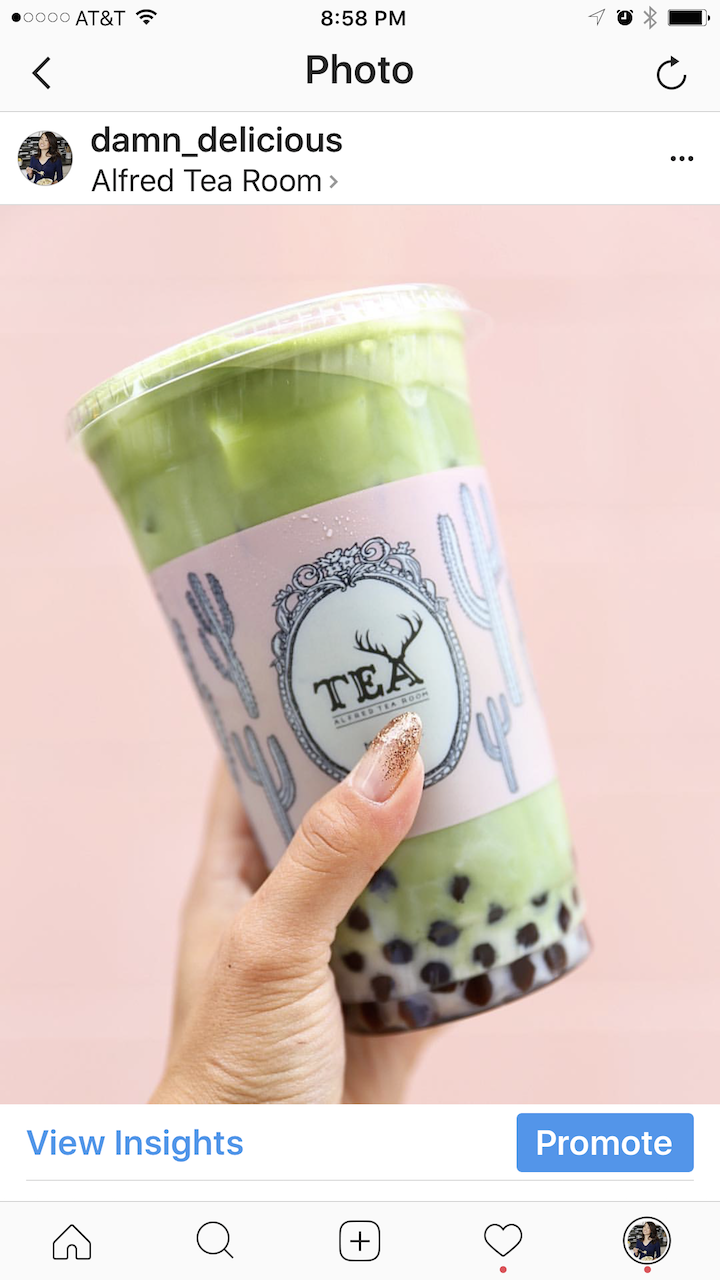 Address: 8400 Melrose Ave, Los Angeles, CA 90069
Open on Sundays from 9AM-2PM between La Cienega Boulevard and Orlando Avenue, take a walk through Melrose Ave. You'll find that these berries are available all year-round. Just one of the perks of being in California.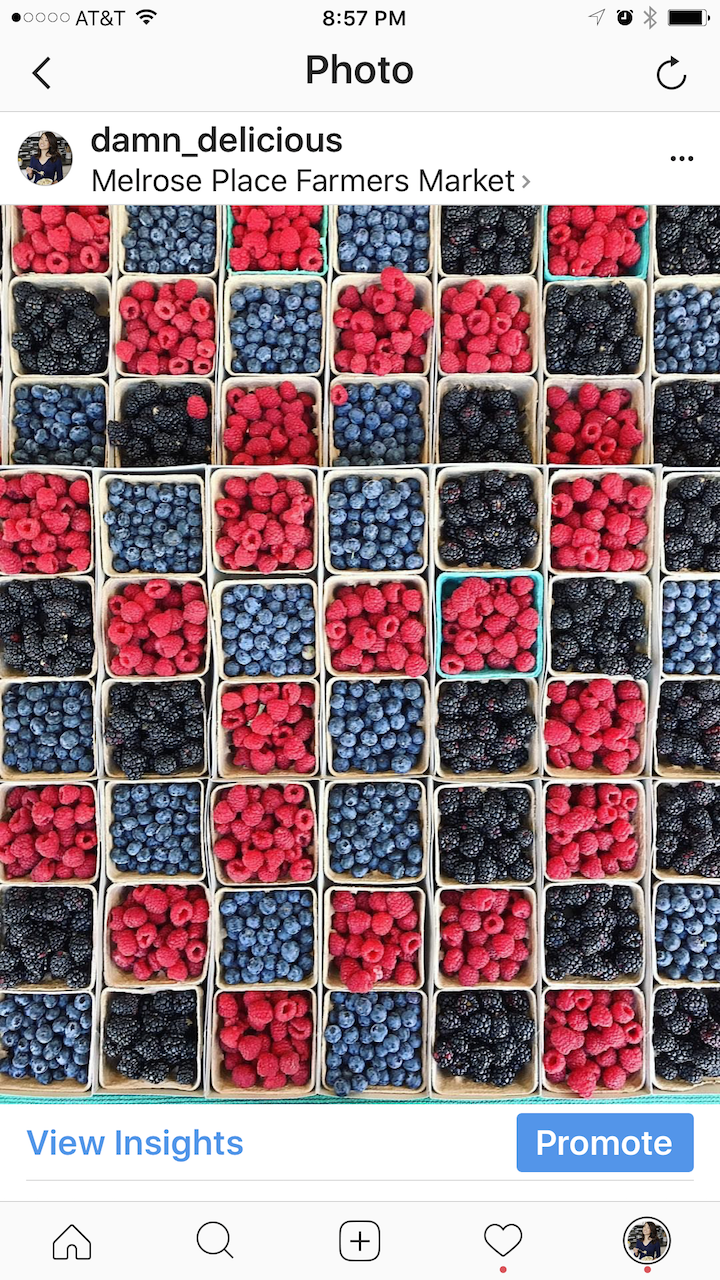 Address: 801 N Fairfax Ave, Los Angeles, CA 90046 (multiple locations)
A roving food truck specializing in free range chicken, you'll find one of the best fried chicken sandwiches in the city. Start with the The Original Free Range LA Chicken Sandwich, although you seriously cannot go wrong with the Honey Sriracha Free Range Fried Chicken Biscuit either.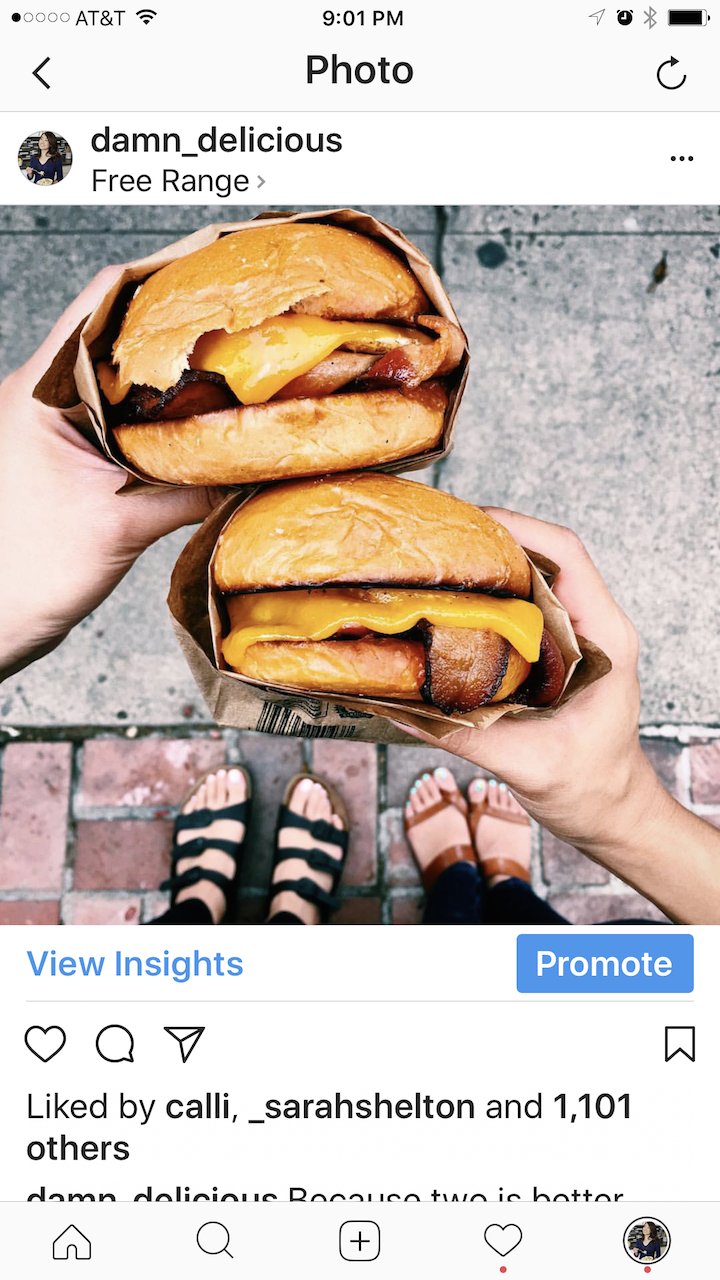 Address: 6333 W 3rd St #450, Los Angeles, CA 90036
Located at the Original Farmers Market in The Grove, you'll find this iconic LA institution with "Texas-size" doughnuts to beignets, cinnamon rolls and apple fritters.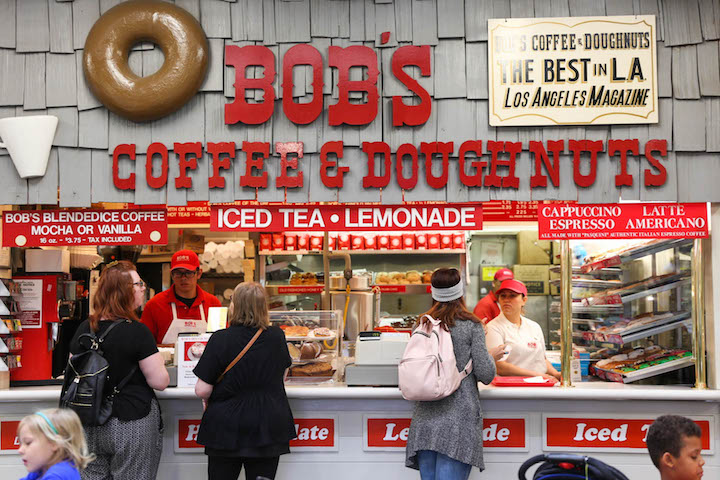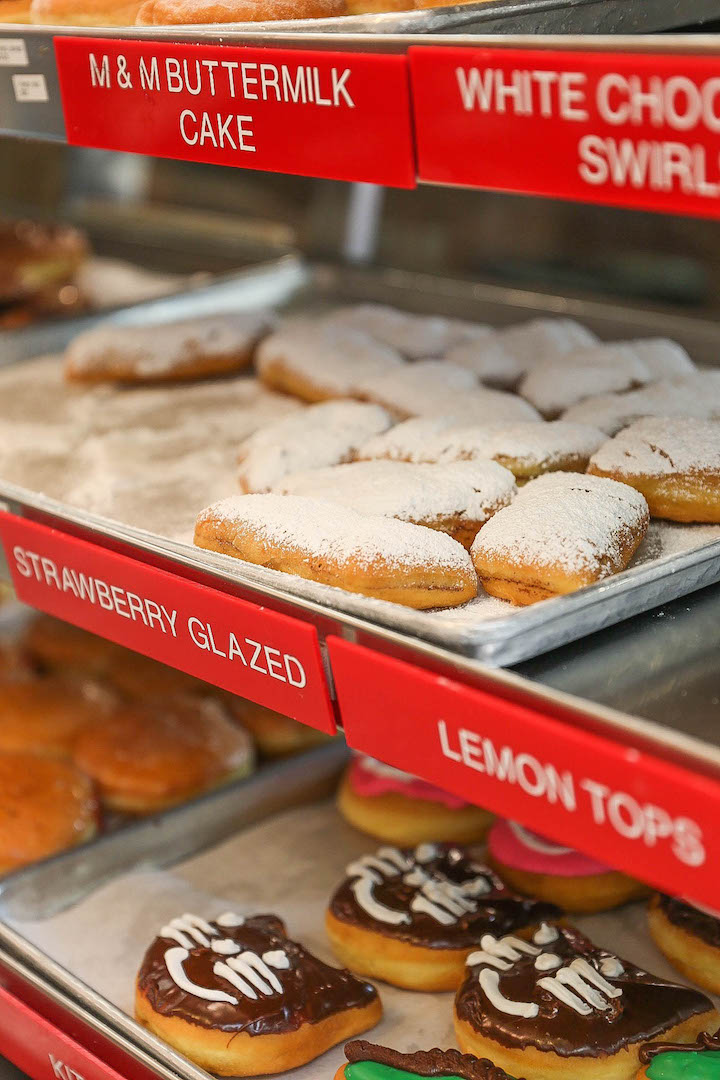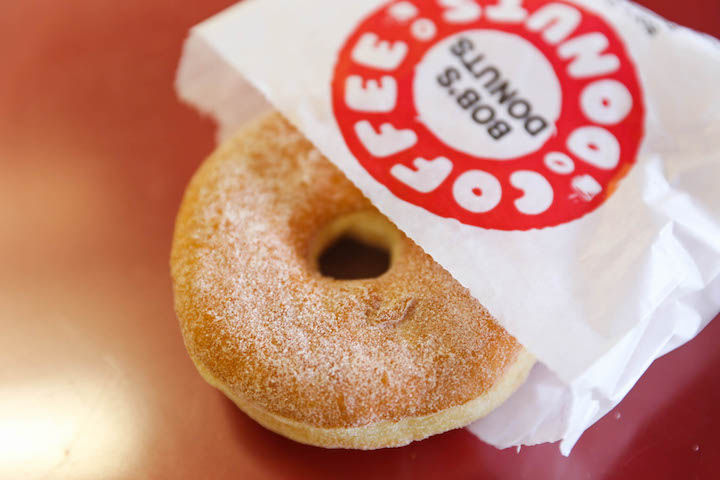 Address: 8104 W 3rd St, Los Angeles, CA 90048
Fonuts = "faux" donuts, meaning, these bad boys are not deep fried. Just imagine these to be miniature donut-shaped cakes. They're light, airy, soft and moist, crumbling with every bite.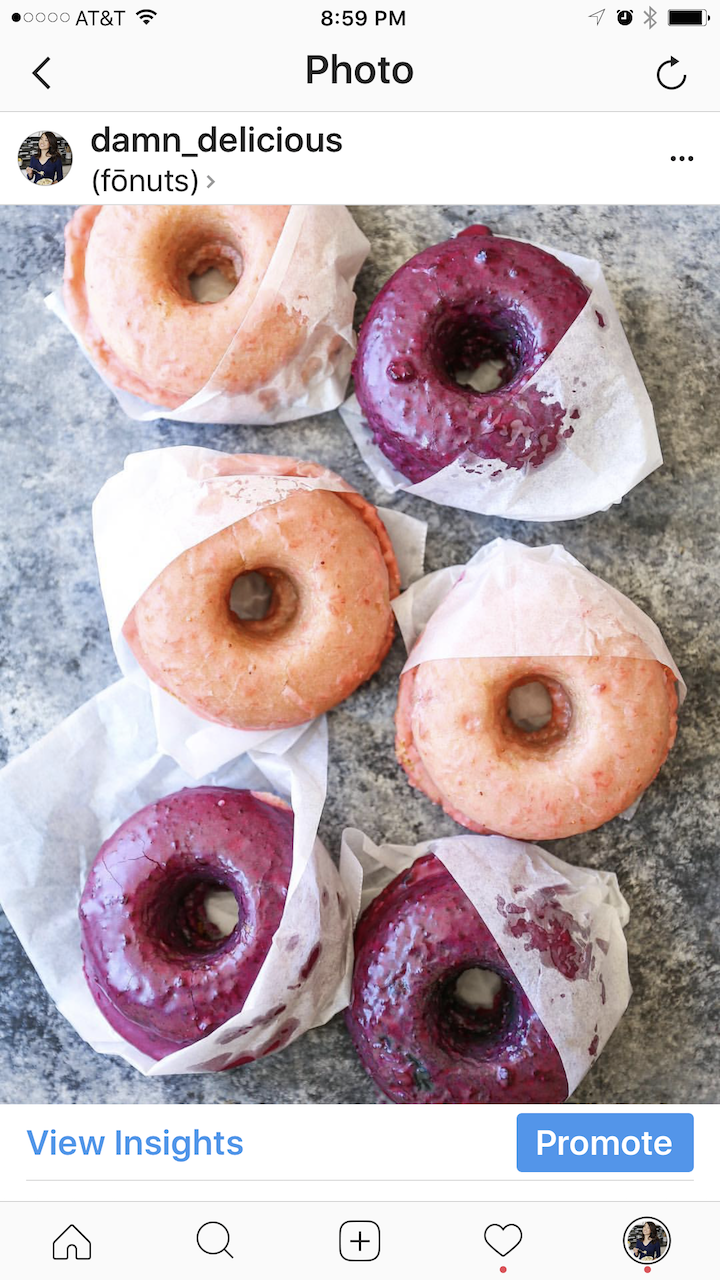 Address: 440 N Fairfax Ave, Los Angeles, CA 90036
Cheesy chorizo-avocado breakfast burritos, donuts and coffee. Need I say more?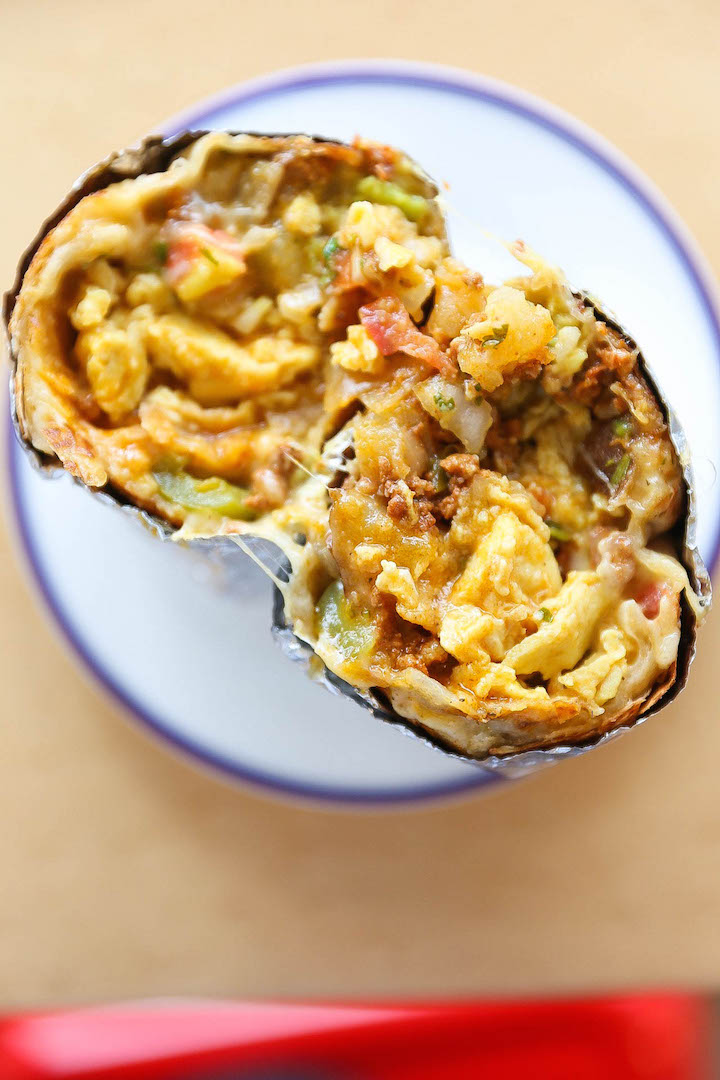 Address: 8830 Washington Blvd #104, Culver City, CA 90232
Located in Culver City's trendy new Platform complex, Loqui steps up the Chipotle game like no other. This here is the molcajete with your choice of protein, Rancho Gordo pinto beans, herb-tinted rice, pickled onions, guacamole, a sprinkling of cotija and a side of thick flour tortillas. The tortillas are also made from scratch.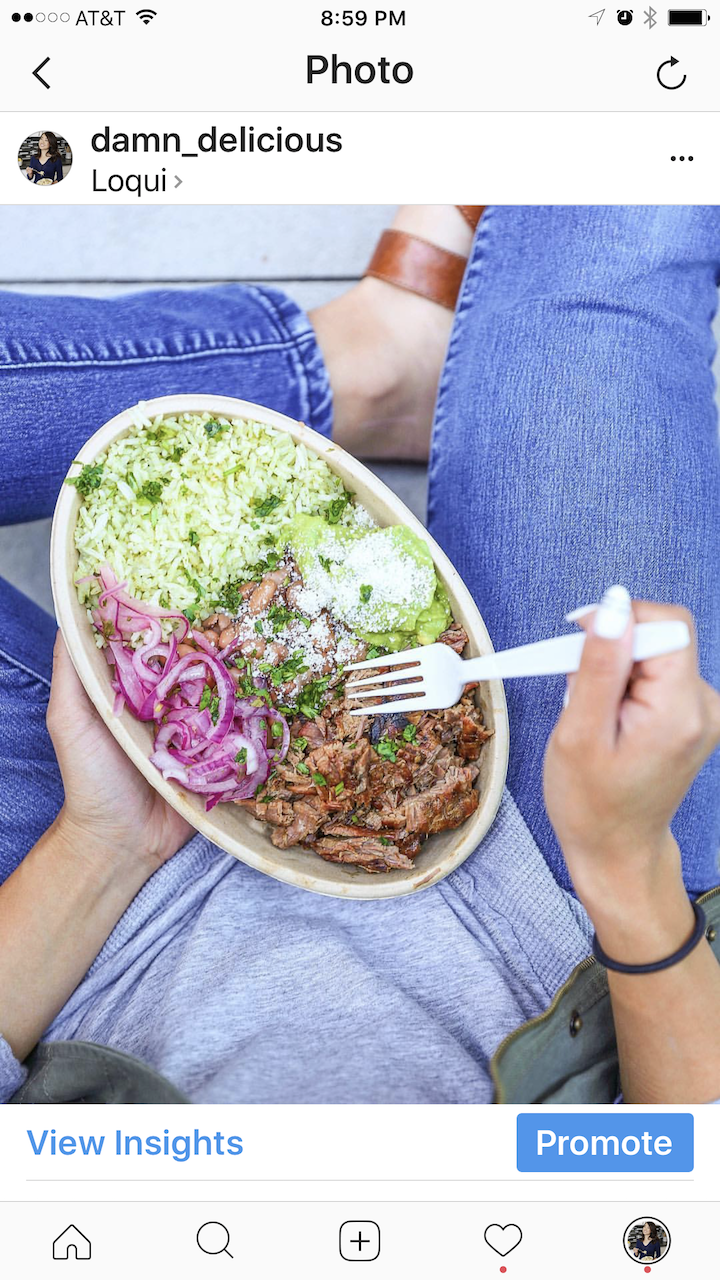 Address: 1205 Abbot Kinney Blvd, Venice, CA 90291
The plant-based restaurant /cafe / juice bar / gift shop located on Abbot Kinney Blvd is simply adorable with it's laid back California-esque interior. Here you'll find cold pressed juices, avocado toast, cauliflower "grits" and stove oven pizzas, a perfect spot to catch up with old friends over brunch, coffee or a light dinner.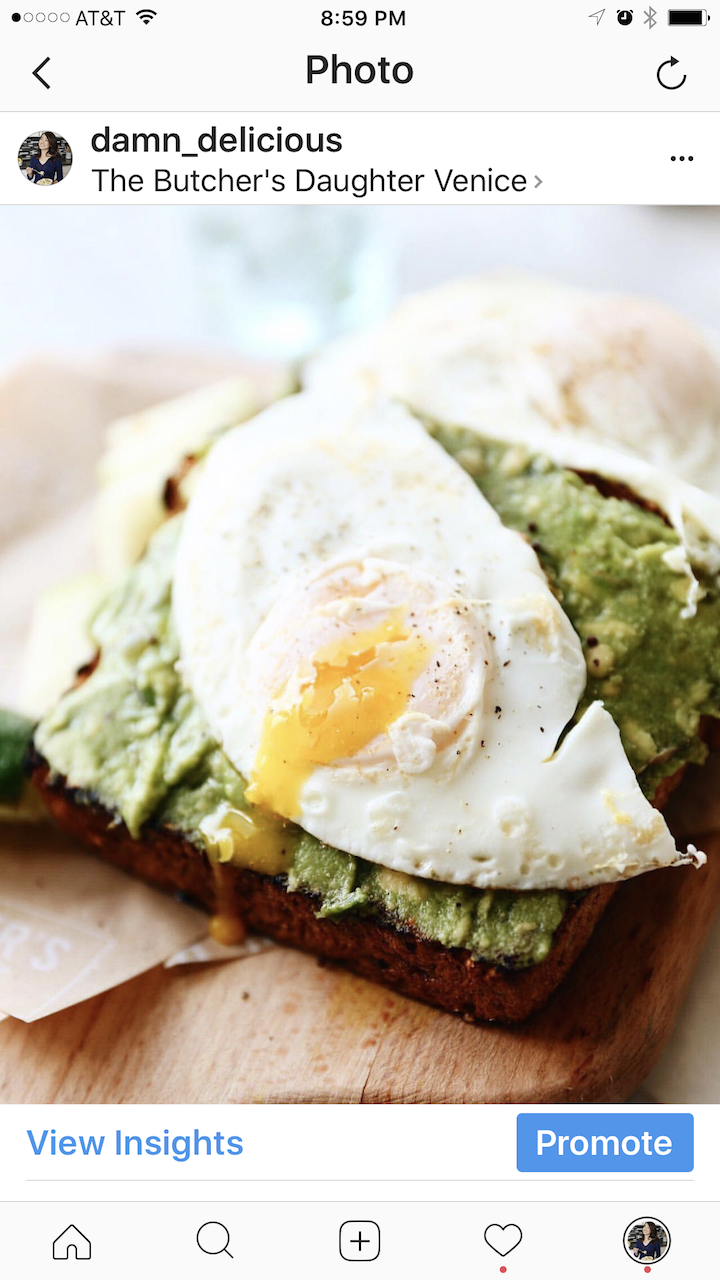 Address: 2011 Ocean Front Walk, Venice, CA 90291
There's tons of poke shops in LA, but nothing beats this kiosk window, selling bowls of Hawaiian-style poke with a beachside view.

Address: 230 N Larchmont Blvd, Los Angeles, CA 90004
Located on Larchmont Blvd, "GET" as they call it, is a trendy wood-wrapped neighborhood cafe that's small, bright and fast-paced. Stop by for a quick cup of coffee with a pastry, or sit down for a Yeast Raised Waffle with Berries, Ricotta and Honey or Soft Scrambled Eggs On A Biscuit.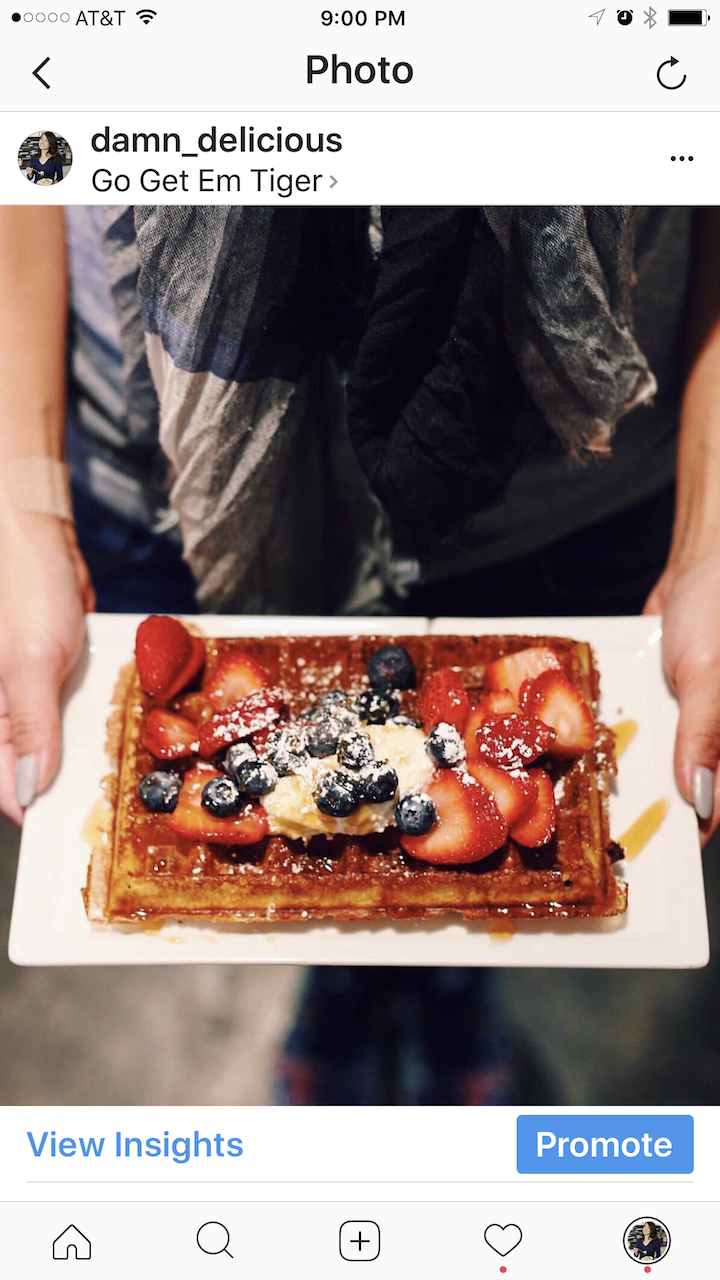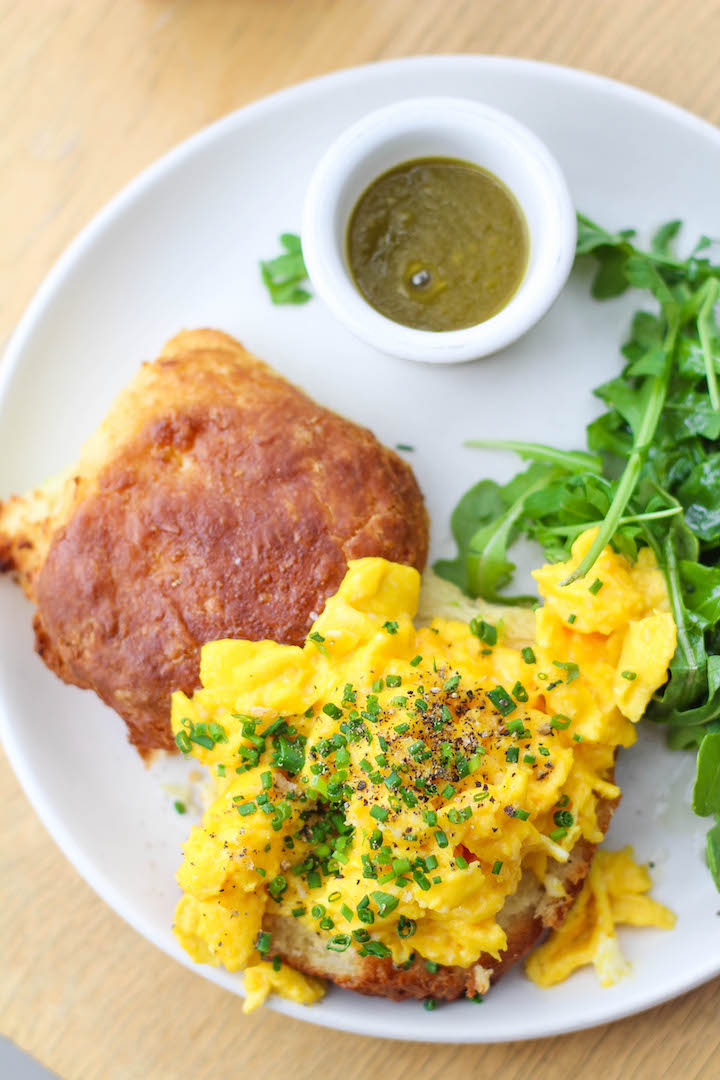 Address: 240 N Larchmont Blvd, Los Angeles, CA 90004 (multiple locations)
This Portland-based ice cream chain is insane, with the craziest experimental ice cream flavors. You'll always find a treat here, whether it's with their Black Olive Brittle & Goat Cheese Ice Cream or their Avocado & Strawberry Sherbet.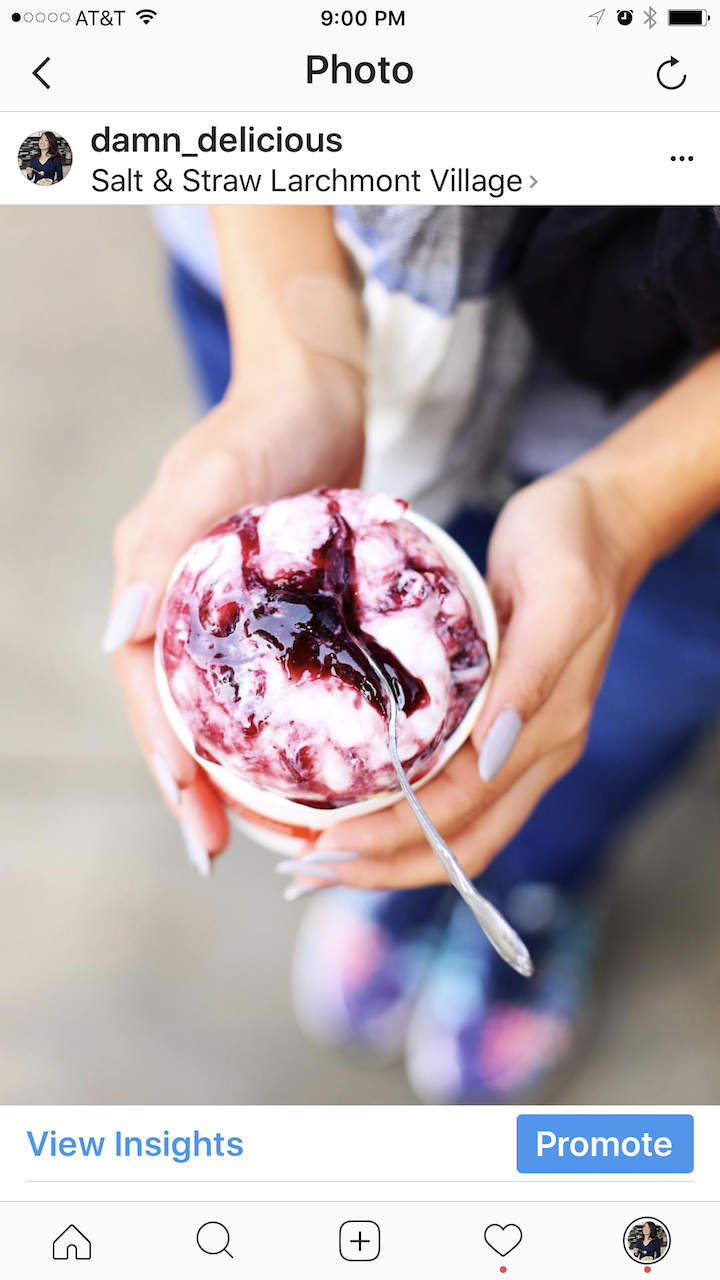 Address: 2005 Sawtelle Blvd, Los Angeles, CA 90025
They say that this place has the best bread pudding in the country. But I was clearly too distracted by their ube ice cream doughnut sandwich.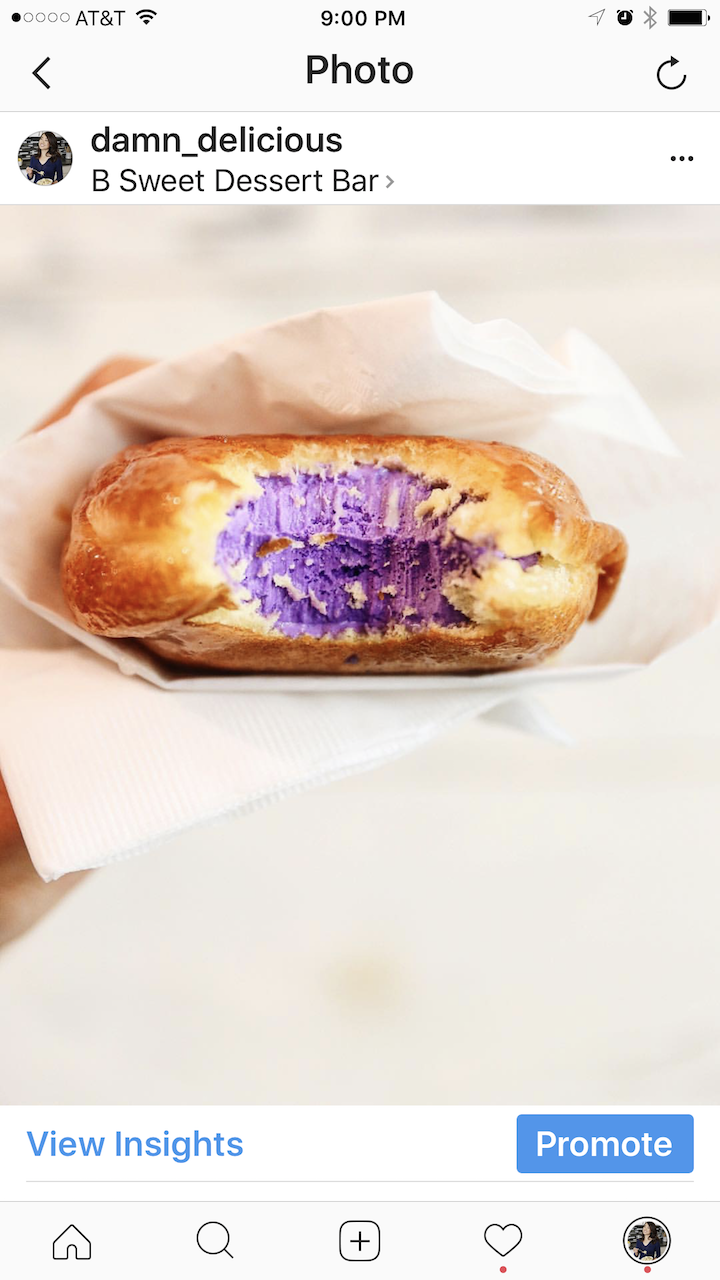 Address: 624 South La Brea Ave, Los Angeles, CA 90036
Located in Mid-City, you'll find that there's never a dull moment here in this beautiful, polished, modern space with communal tables, a bakery and a cocktail bar. The line goes out the door during the day for decadent pastries and their kimchi fried rice with beef short ribs, while the dinner crowd mingle over the most amazing brussels sprouts, wood oven pan drippings and house-cured charcuterie board.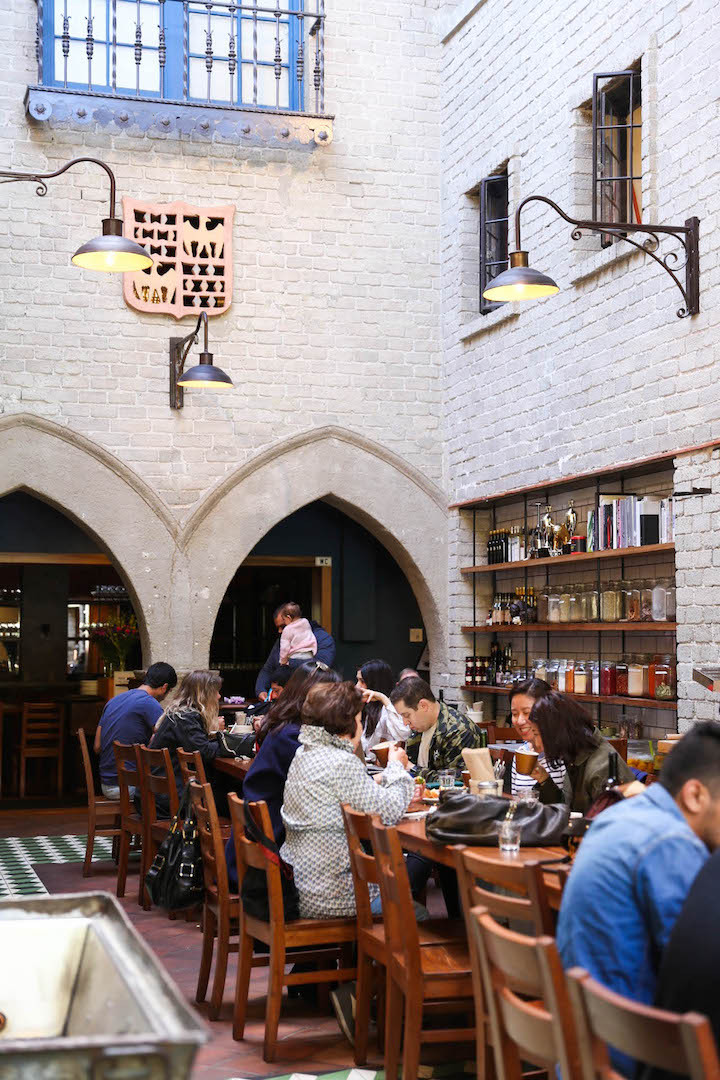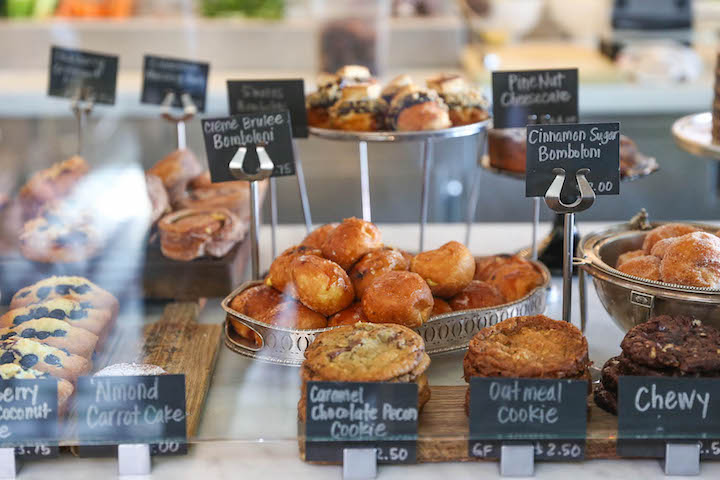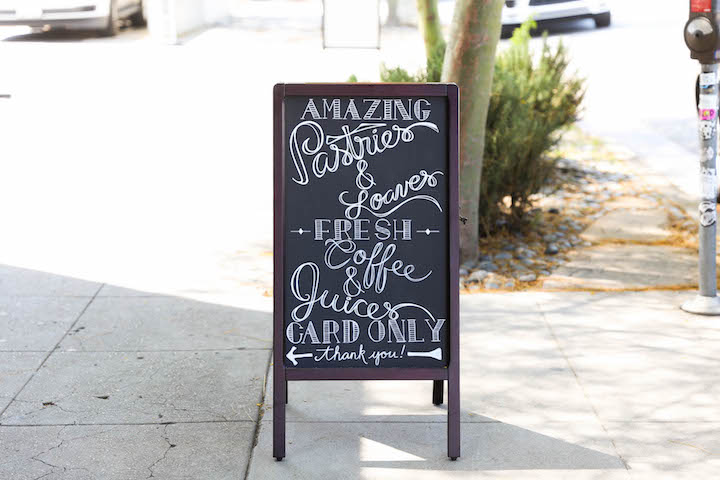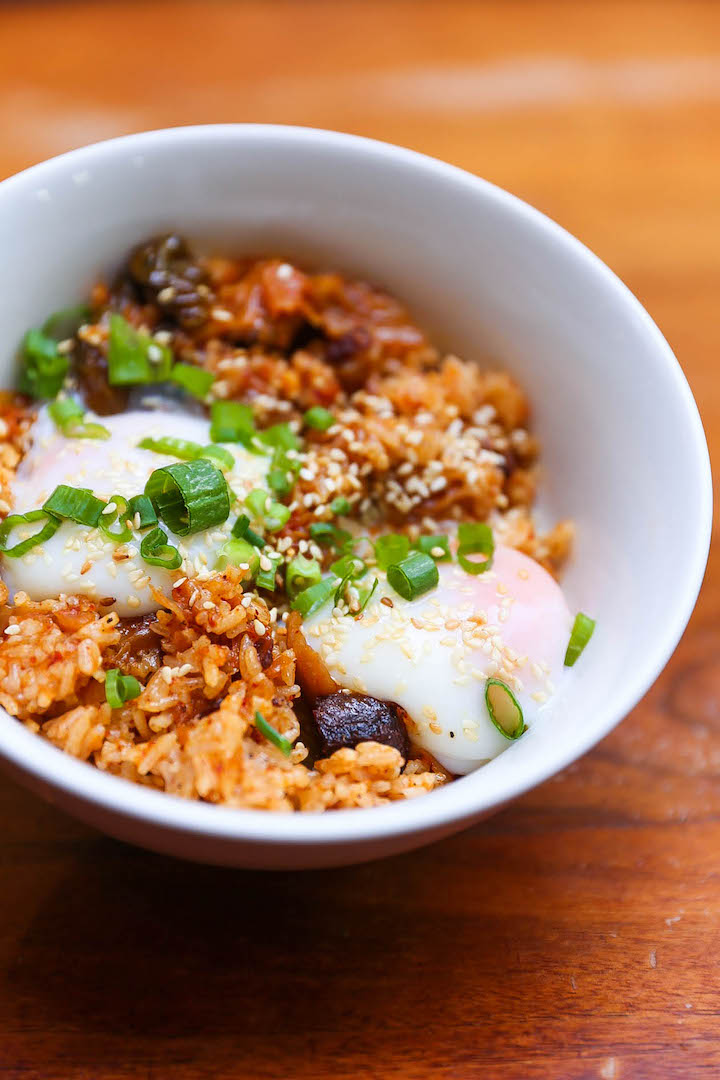 Address: 3229 Helms Ave, Los Angeles, CA 90034 (multiple locations)
There's one rule here. No substitutions. No modifications. But don't worry. You won't want to change a single thing with the best burger in town. The inspiration behind this burger king? French onion soup. "Think beef broth, caramelized onions and gruyere."

Address: 631 Wilshire Blvd, Santa Monica, CA 90401
With it's first store in Costa Mesa, they finally opened up shop in Santa Monica in 2015. Thank goodness for that because I would literally drive to Costa Mesa on a weekly basis for their huckleberry doughnuts.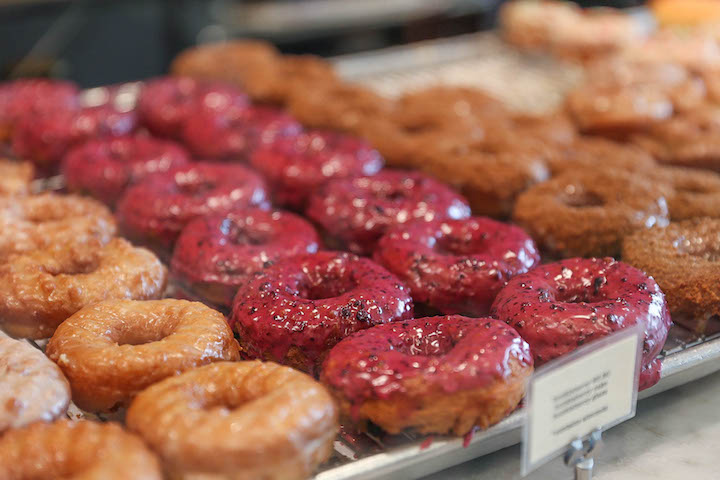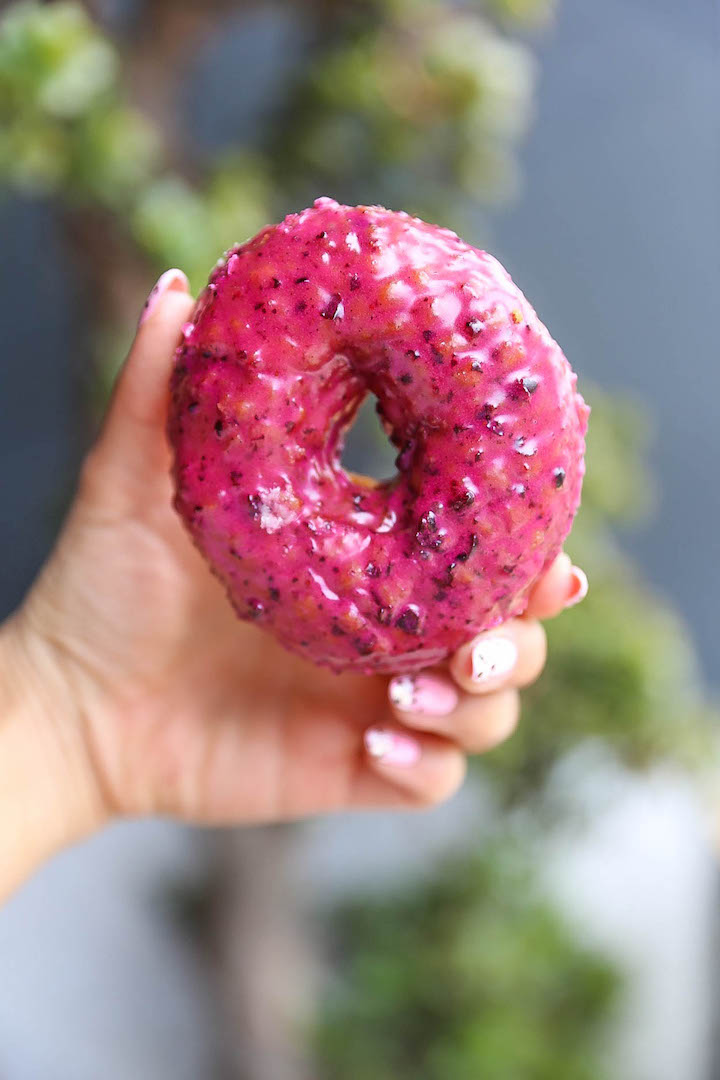 Dinette
Address: 1606 Sunset Blvd, Los Angeles, CA 90026
This cute little kitchen with a glass door is set right by the Metro Bus Stop and the 99 cent store. They only have outdoor seating, and you can order yourself a variety of sweet and savory pastries and egg sandwiches. But my recommendation? Get the waffle. With a slice of bacon and a perfectly poached egg for that runny yolk effect.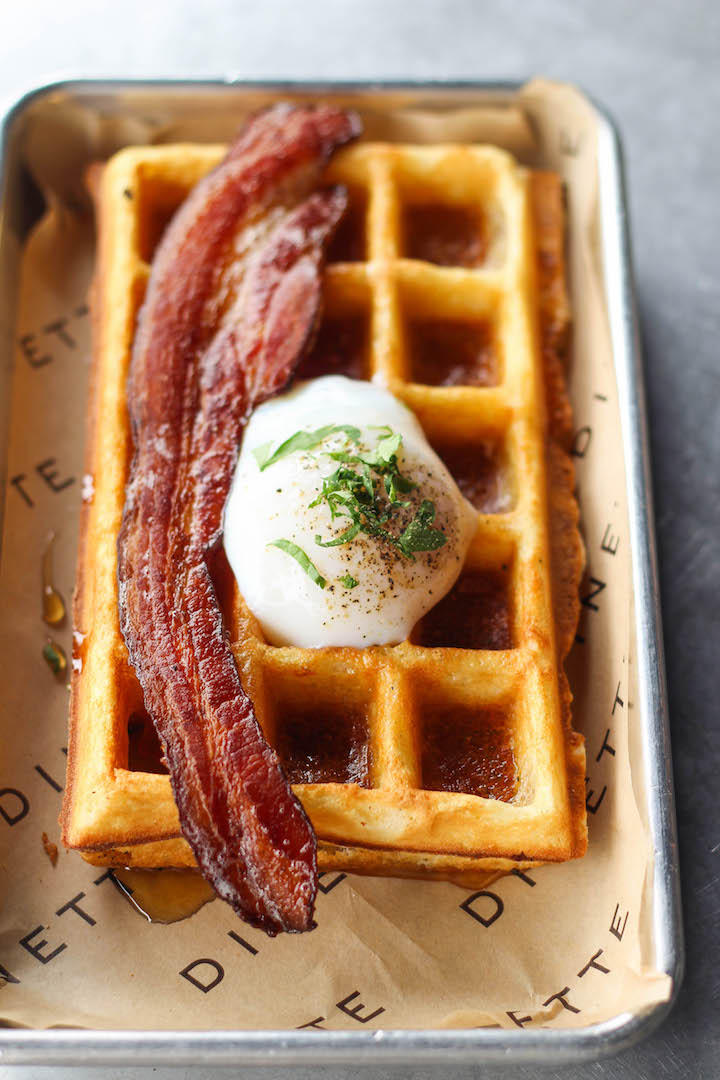 Address: 317 S Broadway, Los Angeles, CA 90013
An iconic landmark since 1917, you'll want to peruse this open-air market for as long as you can. You have the best food in Los Angeles all under one roof – so come prepared because you'll want to try everything!

Address: 317 S Broadway, Los Angeles, CA 90013 (multiple locations)
Located in Grand Central Market, try to beat the crowds and line up before they open, or else you'll see the line wrapped around the entire block! But don't worry. If you're not an early bird, the egg sandwiches will make it all worth it, particularly the Fairfax (cage-free soft scrambled eggs and chives, cheddar cheese, caramelized onions and sriracha mayo in a warm brioche bun).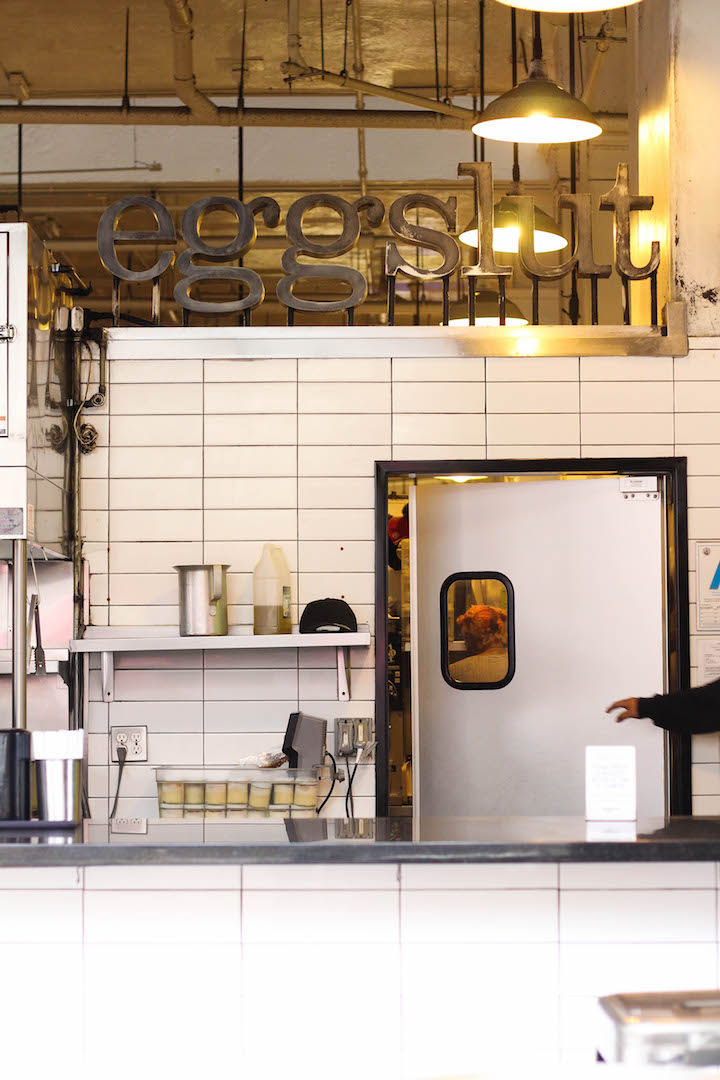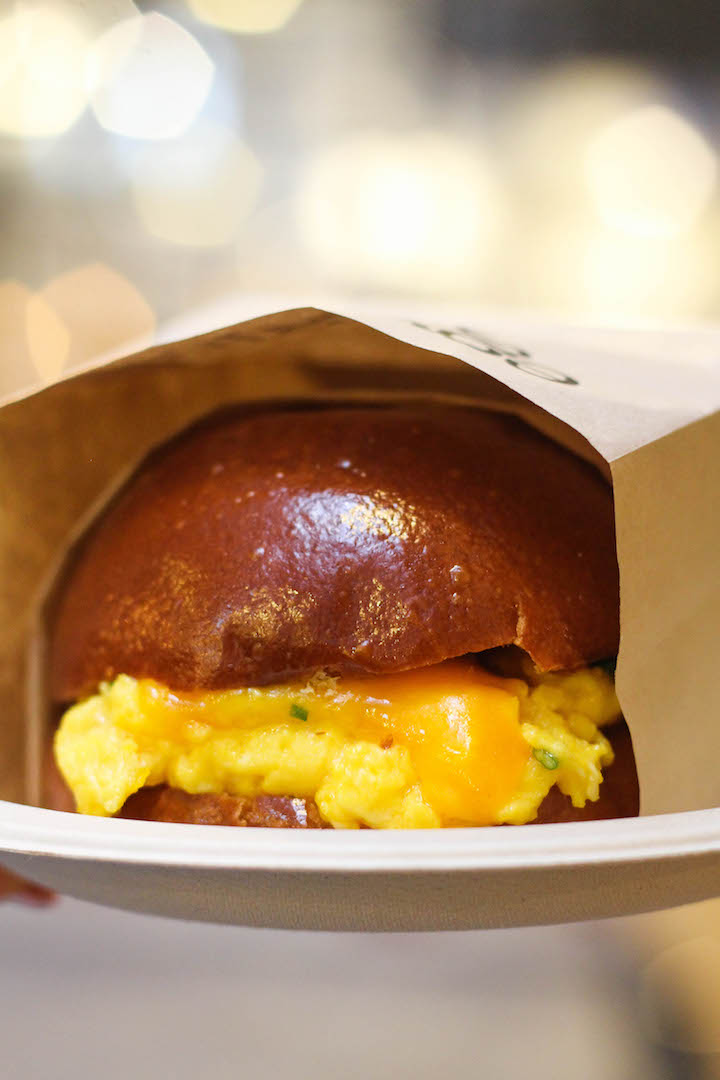 Address: 727 N Broadway, Los Angeles, CA 90012
Remember Kogi BBQ? The very food truck that started the food truck trend? Well, the creator/chef Roy Choi creates his first sit-down restaurant with a Korean-Mexican fusion in a rice bowl. Get the Chubby Pork Belly bowl with a side of Ooey Gooey fries – their two main bestsellers!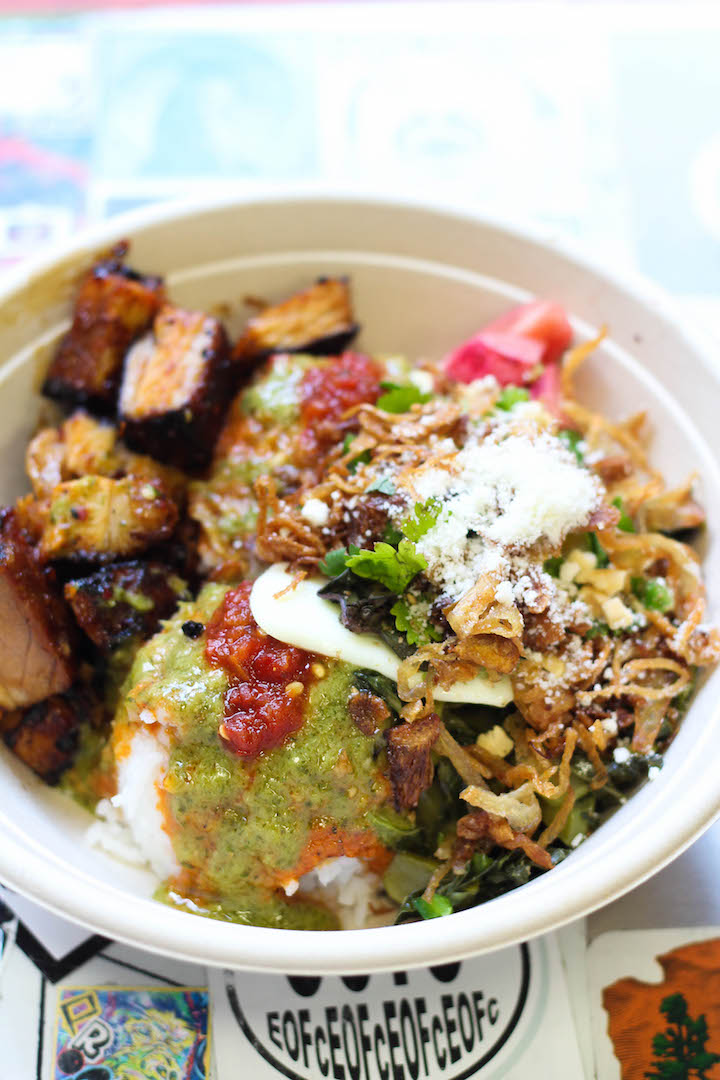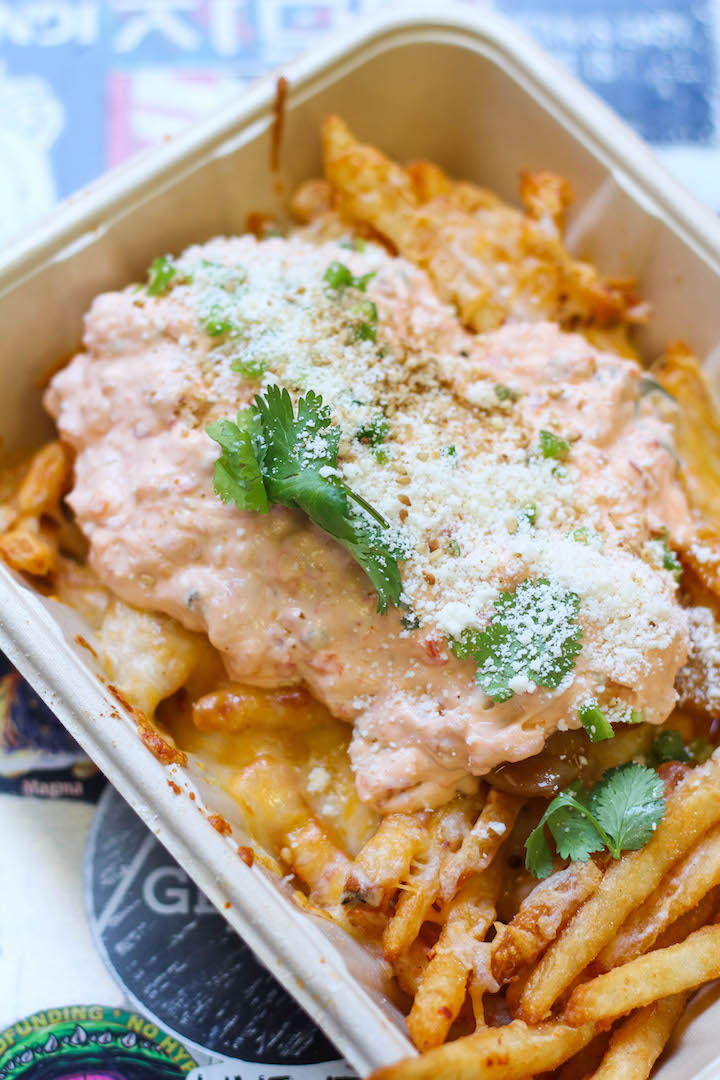 Address: 134 Japanese Village Plaza Mall, Los Angeles, CA 90012
Located in the Japanese Village Plaza Mall in Little Tokyo, this cafe offers coffee, tea and donuts. But let's be real. We're only coming here for the fruity pebble donut holes, right?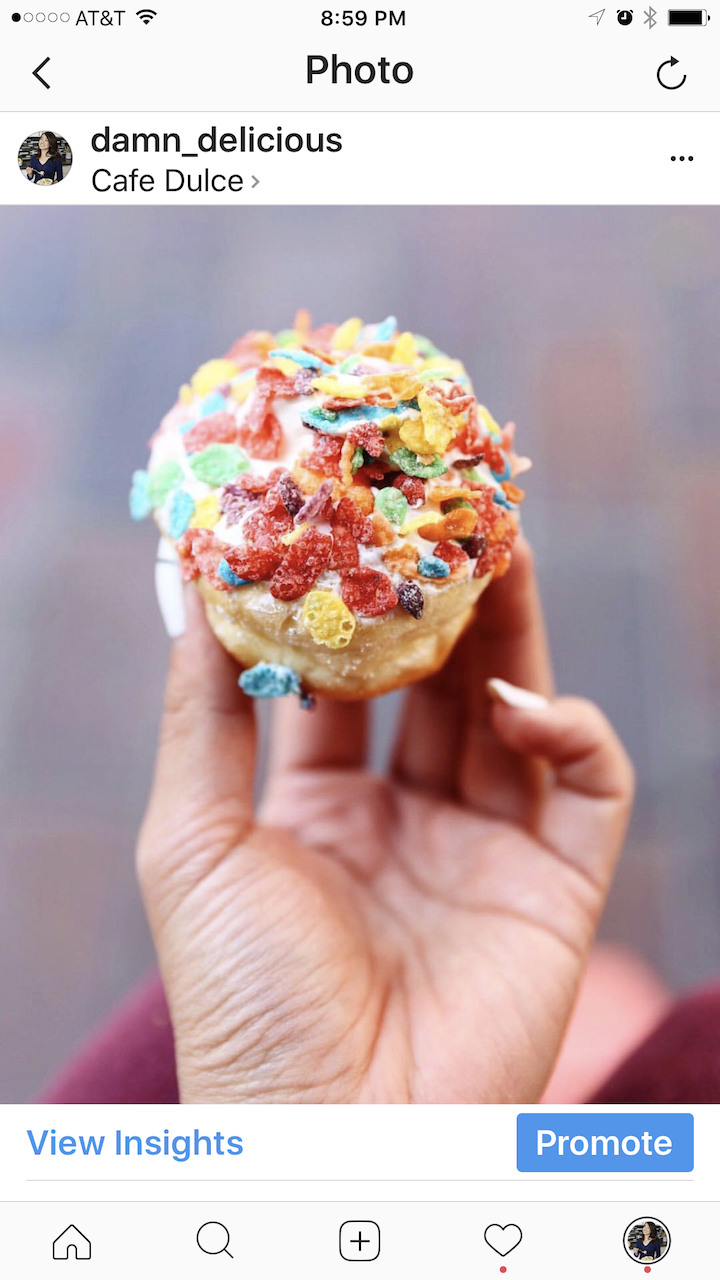 Address: 314 W Olympic Blvd, Los Angeles, CA 90015
A coffee shop with fried chicken and donuts? Um, yes, please. Because donuts and fried chicken sandwiches obviously go hand in hand.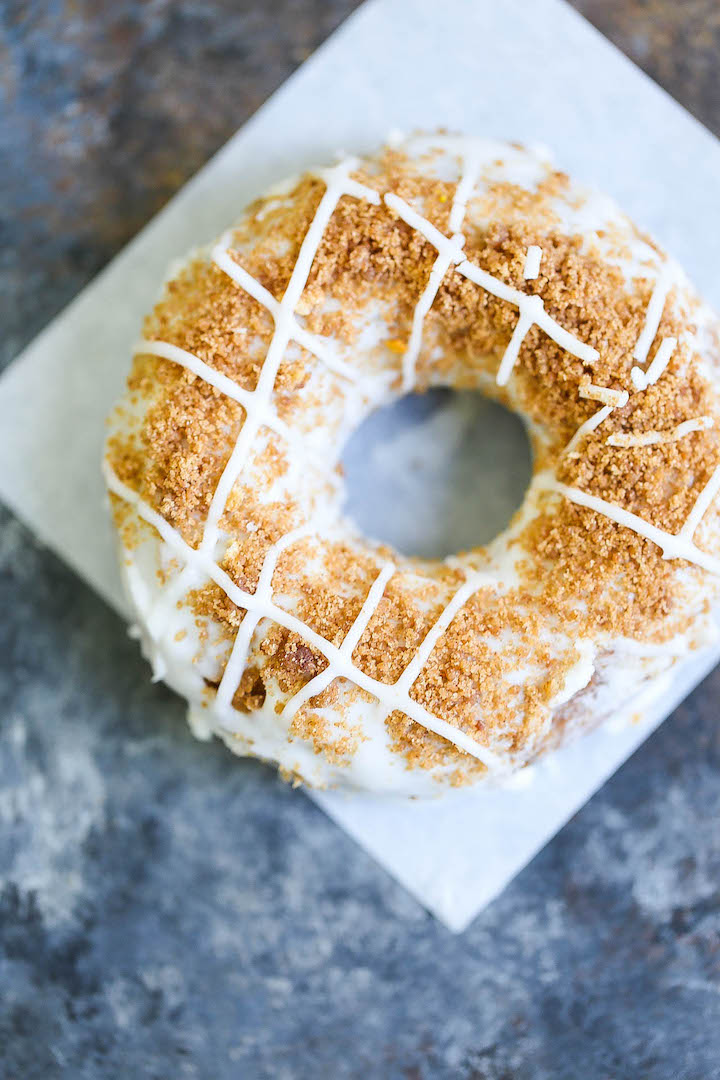 SK Donuts & Croissant
Address: 5850 W 3rd St, Los Angeles, CA 90036
Their cronuts or shall I say their SKronuts are to. die. for. The Nutella drizzles are the best.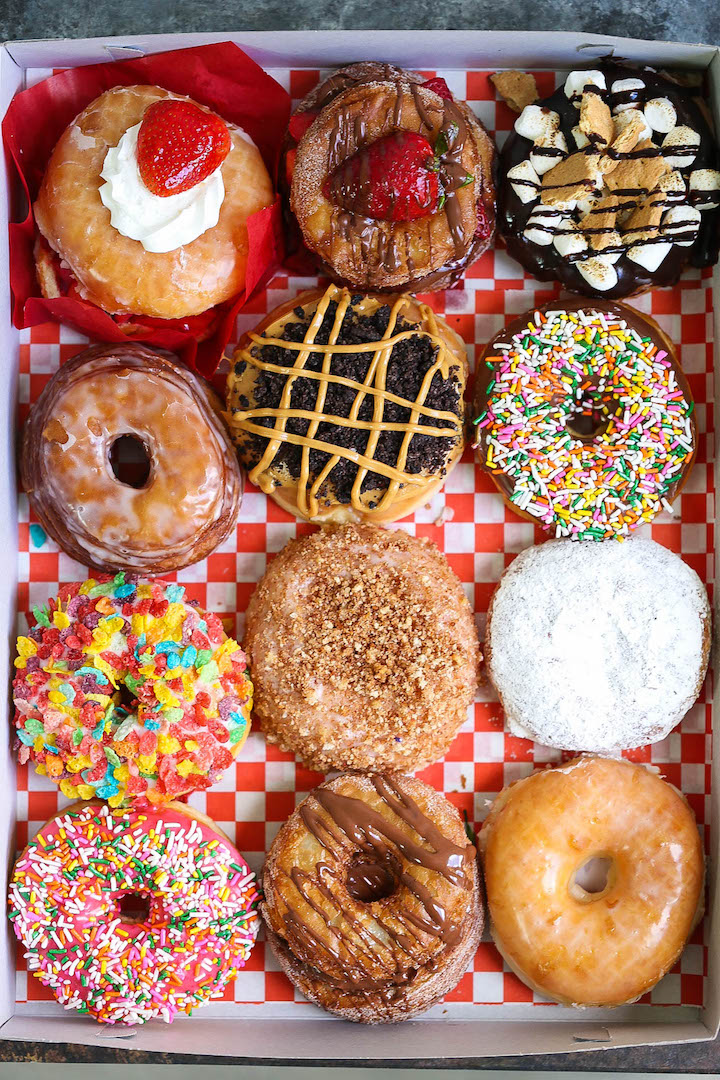 Address: 785 Bay St, Los Angeles, CA 90021
A weekly Sunday market of basically just food, more food, drinks and shopping. You'll find donuts (obviously), ramen burgers, churros and lobster fries here.