10 Make Ahead Freezer Recipes
Freezer friendly recipes for those busy weeknights! Simply prep, freeze and cook for the best home cooked meal. SO EASY!!!

These 10 recipes will be your lifeline.
From the sour cream chicken enchiladas to the croissant breakfast sandwiches, you won't have to lift a finger during those busy nights or hectic mornings!
1. Freezer Chicken Enchiladas – Simply assemble your enchiladas ahead of time and freeze in these disposable foil pans. Straight from freezer to oven. No dishes required. [GET THE RECIPE.]

2. Turkey and Spinach Veggie Lasagna – Lightened-up, skinny lasagna with ground turkey and plenty of vegetables – carrots, onion, zucchini and spinach. [GET THE RECIPE.]

3. Shrimp Stir Fry Freezer Pack – Freezer-to-skillet stir fry. With bell peppers, sugar snap peas, carrots and broccoli. Quick and speedy in just 10 min. [GET THE RECIPE.]

4. Lasagna Rolls Up with Garlic Parmesan Cream Sauce – That garlic parmesan cream sauce though. [GET THE RECIPE.]
5. Freezer Breakfast Burritos – It's not a proper breakfast burrito without tater tots. DUH. [GET THE RECIPE.]

6. Pan Fried Dumplings – You'll never want take-out dumplings ever again. [GET THE RECIPE.]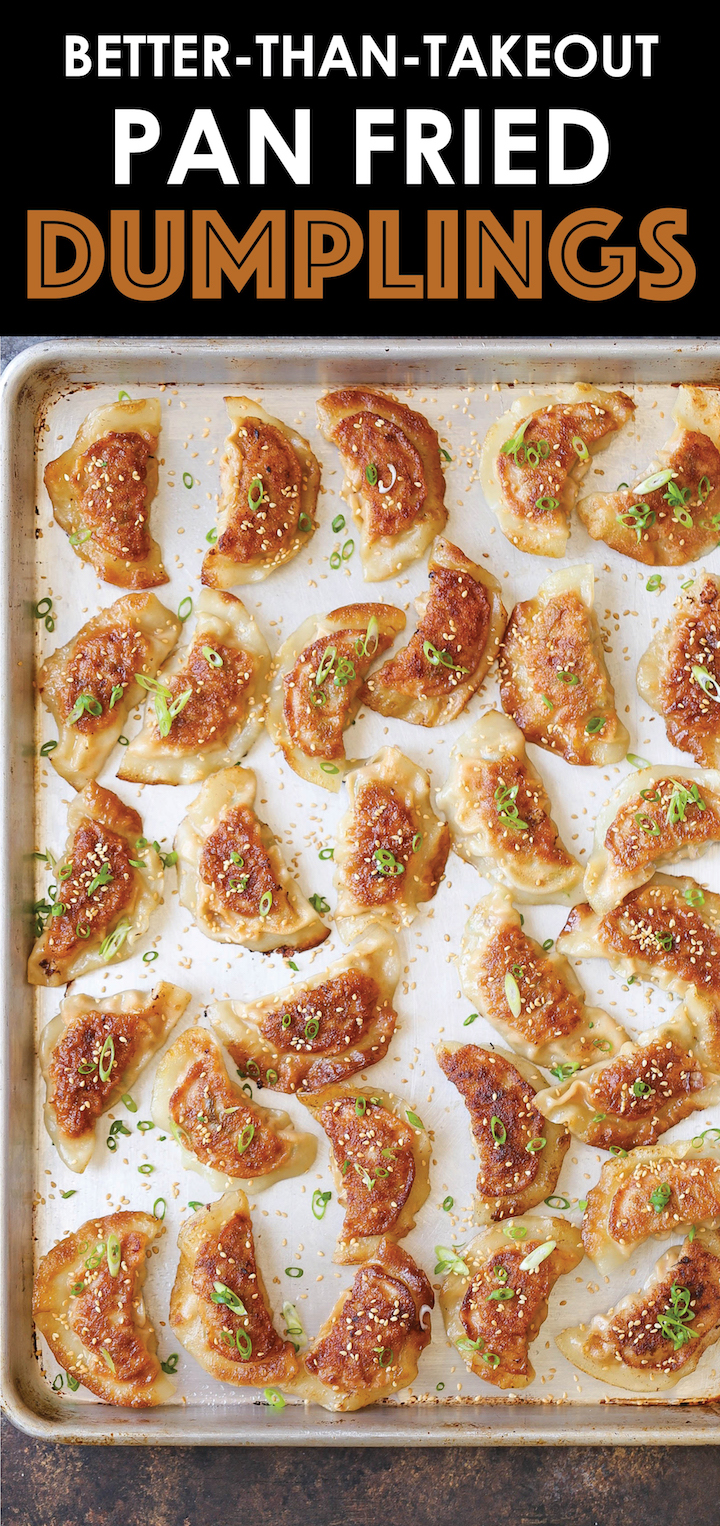 7. Freezer Shrimp Fried Rice – Simply freeze, thaw and throw into the skillet for 5-10 minutes. That's it. [GET THE RECIPE.]

8. Freezer Lasagna Roll Ups – Easy serving and portion control. Win-win guys. [GET THE RECIPE.]

9. Freezer Croissant Breakfast Sandwiches – Mini croissant sandwiches that are filling, hearty and microwavable. And they're absurdly cute too. [GET THE RECIPE.]

10. Slow Cooker Cilantro Lime Chicken – Stock your freezer with the easiest, quickest crockpot meal. Simply dump everything right into the slow cooker. Boom. Done. [GET THE RECIPE.]