Shrimp and Corn Chowder
An easy, creamy chowder that's incredibly smoky, sweet and packed with tons of flavor!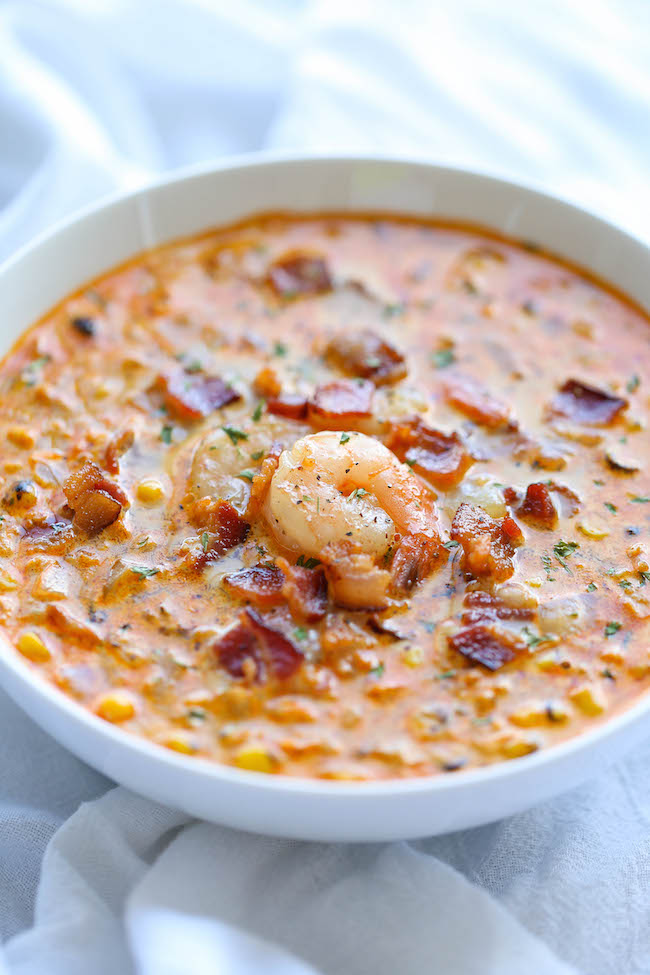 I've still been wearing flip flops here in Southern California but that doesn't mean I can't make a pot of piping hot soup in this 80 degree weather.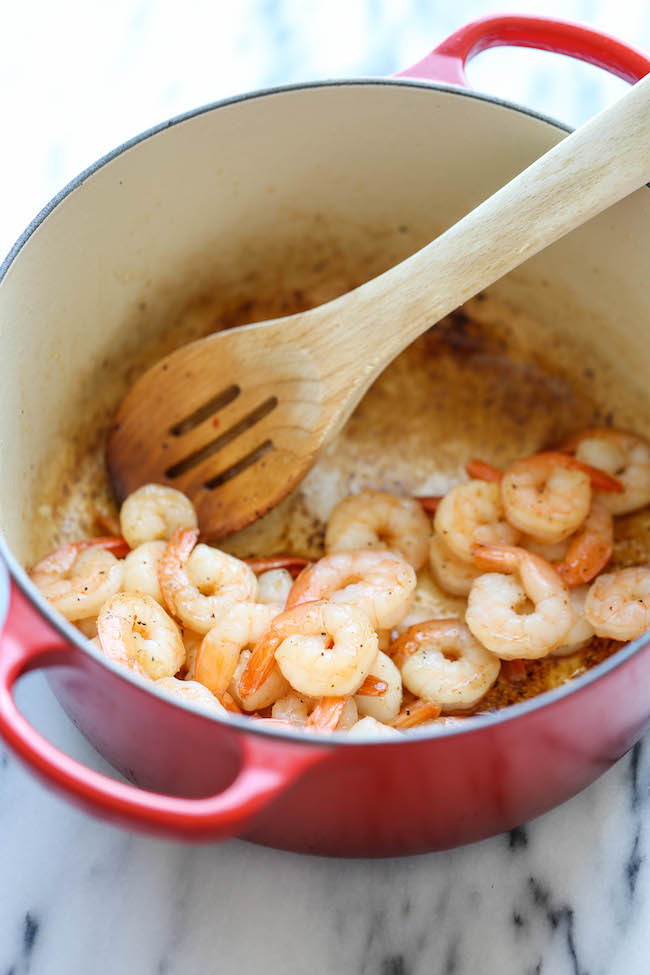 Especially when that soup has sautéed shrimp, sweet corn kernels and, of course, bacon. All in one smoky, creamy bowl of goodness.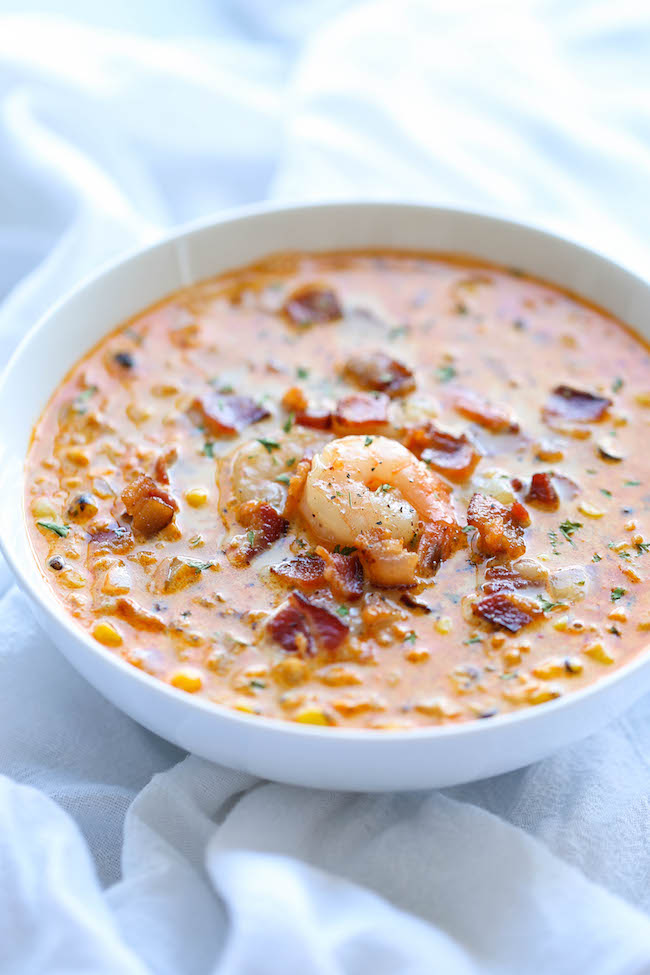 And that bacon. Did I mention all that crisp bacon bits right there on top?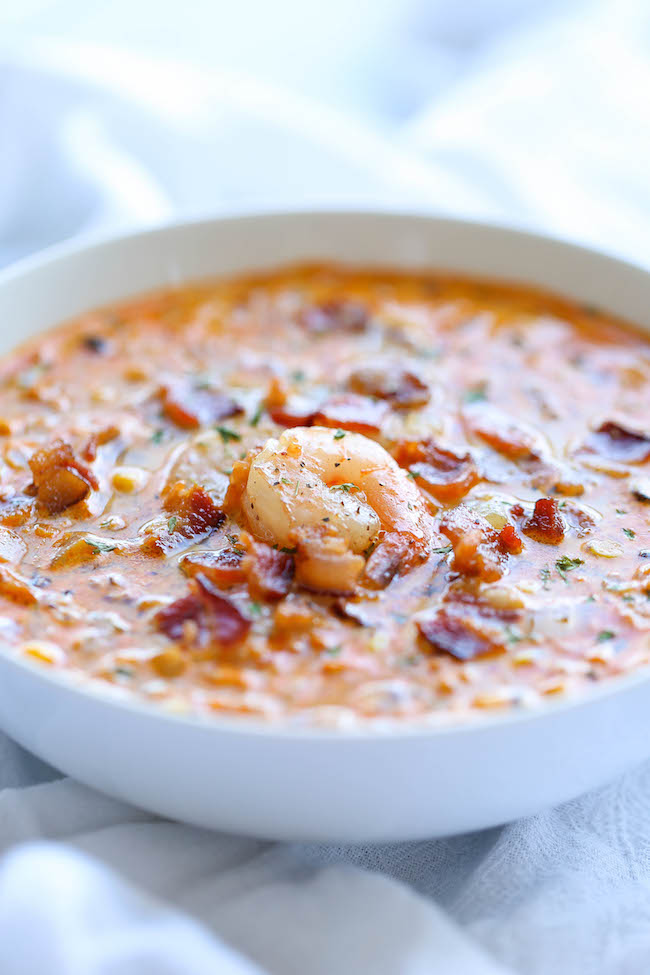 Best of all, you can control the heat levels by adding more or less paprika, to taste – although I say the more the better because that smokiness is the true star in this soup!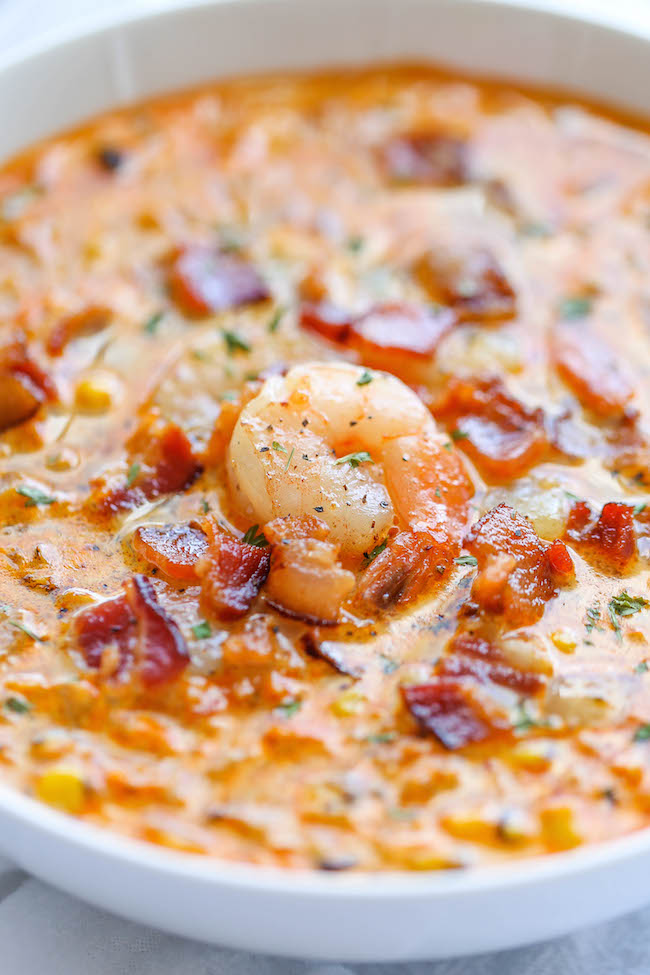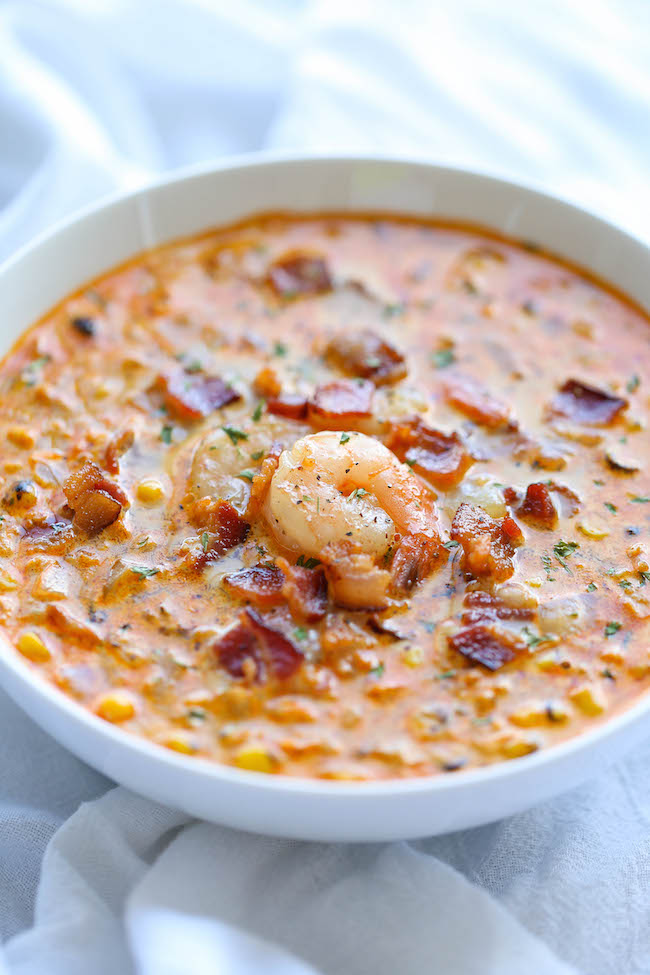 An easy, creamy chowder that's incredibly smoky, sweet and packed with tons of flavor!
Ingredients
4 slices bacon, diced
1 pound medium shrimp, peeled and deveined
3 cloves garlic, diced
1 onion, diced
2 teaspoons smoked paprika, or more, to taste
1/2 teaspoon dried oregano
1/2 teaspoon dried basil
1/4 teaspoon crushed red pepper flakes, optional
Kosher salt and freshly ground black pepper, to taste
4 cups chicken stock
2 cups corn kernels, frozen, canned or roasted
1 bay leaf
1/4 cup heavy cream
2 tablespoons chopped fresh parsley leaves
Instructions
Heat a large stockpot or Dutch oven over medium heat. Add bacon and cook until brown and crispy, about 6-8 minutes. Transfer to a paper towel-lined plate. Drain excess fat, reserving 1 tablespoon.
Add shrimp to the stockpot, and cook, stirring occasionally, until pink, about 2-3 minutes; set aside.
Add garlic and onion to the stockpot, and cook, stirring frequently, until onions have become translucent, about 2-3 minutes. Stir in paprika, oregano, basil and red pepper flakes until fragrant, about 1-2 minutes; season with salt and pepper, to taste.
Whisk in chicken stock, corn and bay leaf. Bring to a boil; reduce heat and simmer until slightly thickened, about 12-15 minutes; discard bay leaf. Add heavy cream and puree with an immersion blender.
Serve immediately with shrimp, garnished with bacon and parsley leaves, if desired.
Notes
http://damndelicious.net/2014/10/24/shrimp-corn-chowder/