Pancetta Mac and Cheese Panini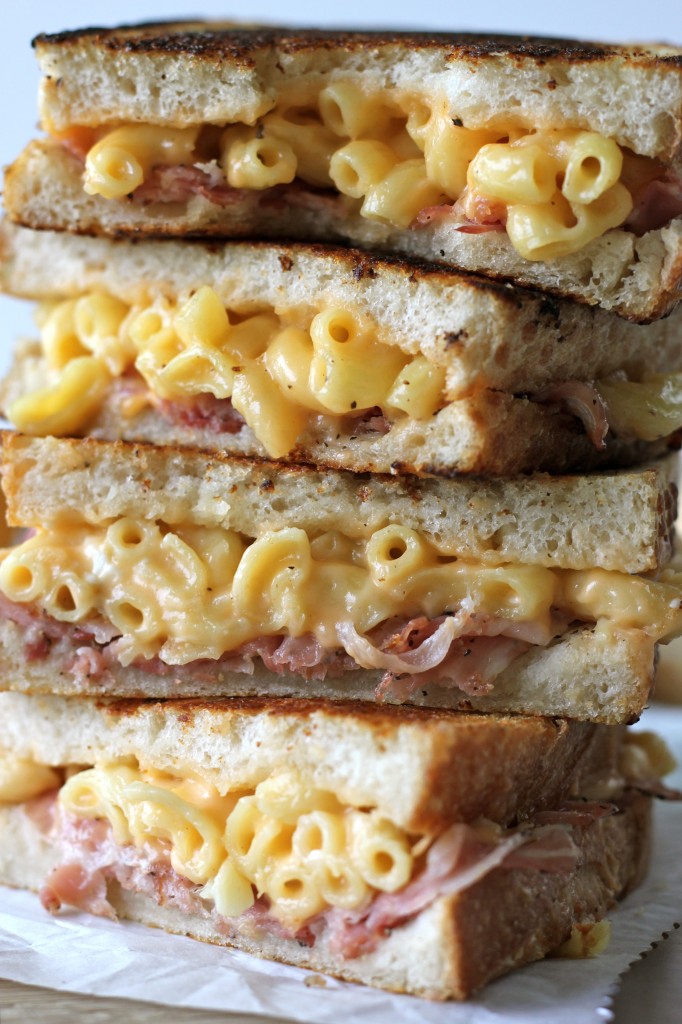 So for those of you who are on their new year diets and cleanses, I apologize first. I did something bad. Like really bad – so bad it'll take you off your diet and then you'll be hating me for a bit.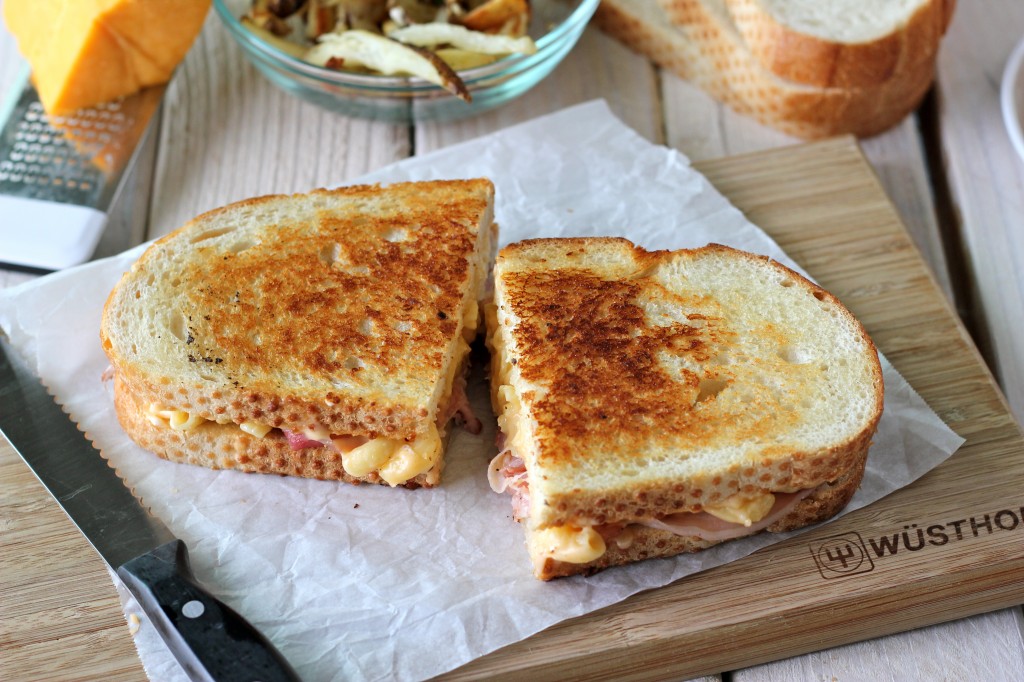 See, it's Wisconsin Cheese's 30 Days, 30 Ways with Mac and Cheese so in an attempt to make something crazy, I decided to make a grilled cheese panini. But instead of using, well, melted cheese, I used mac and cheese. Then I topped it off with pancetta and grilled it to crusty, crisp perfection.
It was quite an epic sandwich for me and Jason. I mean with mac and cheese stuffed in a sandwich, how can anything go wrong?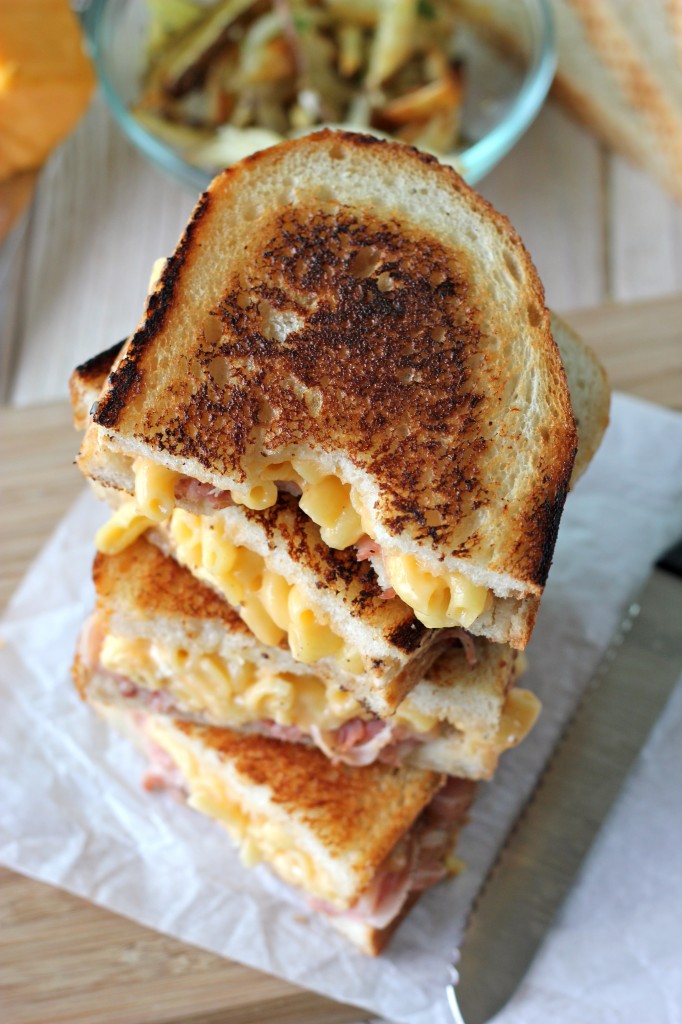 It was a wonderful blend of cheddar, asiago and romano cheese, giving it such a rich creaminess without it being too sharp. Plus, it balanced out the salty pancetta just perfectly. 
I'll be sure to make this again, but only after I run like 10 miles. It's not easy to stop at 1 serving for this!
Pancetta Mac and Cheese Panini
Yields 6 servings
INGREDIENTS:
1 cup elbow macaroni

3 tablespoons butter, divided

1 tablespoon all-purpose flour  

1/2 cup milk 

2 ounces cream cheese

1/2 cup (2 ounces) Wisconsin Cheddar Cheese, shredded  

1/4 cup (1 ounce) Wisconsin Asiago Cheese, shredded  

1/4 cup (1 ounce) Wisconsin Romano Cheese, shredded  

2 tablespoons olive oil  

1/2 pound

 pancetta, thinly sliced

12 slices sourdough bread, toasted
DIRECTIONS:
In large pot of boiling salted water, cook pasta according to package instructions; drain well and set aside.
Melt 1 tablespoon butter in medium saucepan over medium heat. Whisk in flour until well combined. Gradually whisk in milk and cook, whisking constantly, until incorporated, 1-2 minutes. Stir in cream cheese, then gradually whisk in Cheddar, Asiago and Romano, a handful at a time, until smooth, about 1-2 minutes. Remove from heat; add cheese sauce to pasta and stir.
Heat remaining butter in grill pan over medium-high heat. Place 2 slices pancetta on one side of sourdough bread, top with generous scoop of prepared macaroni and cheese and then top with another slice of bread to create a sandwich. Repeat with remaining slices of bread and macaroni and cheese to make six sandwiches.
Place sandwich in pan and grill, flipping once, until bread is golden and filling is heated through, about 2-3 minutes per side.
Disclosure: This post is sponsored by Wisconsin Milk Marketing Board. All opinions expressed are my own.