Graham Cracker Milk Chocolate Ice Cream Sandwich
A quick and easy open-faced ice cream sandwich with a single graham cracker slathered with Philadelphia milk chocolate snack delight – a perfect snack in this summer heat!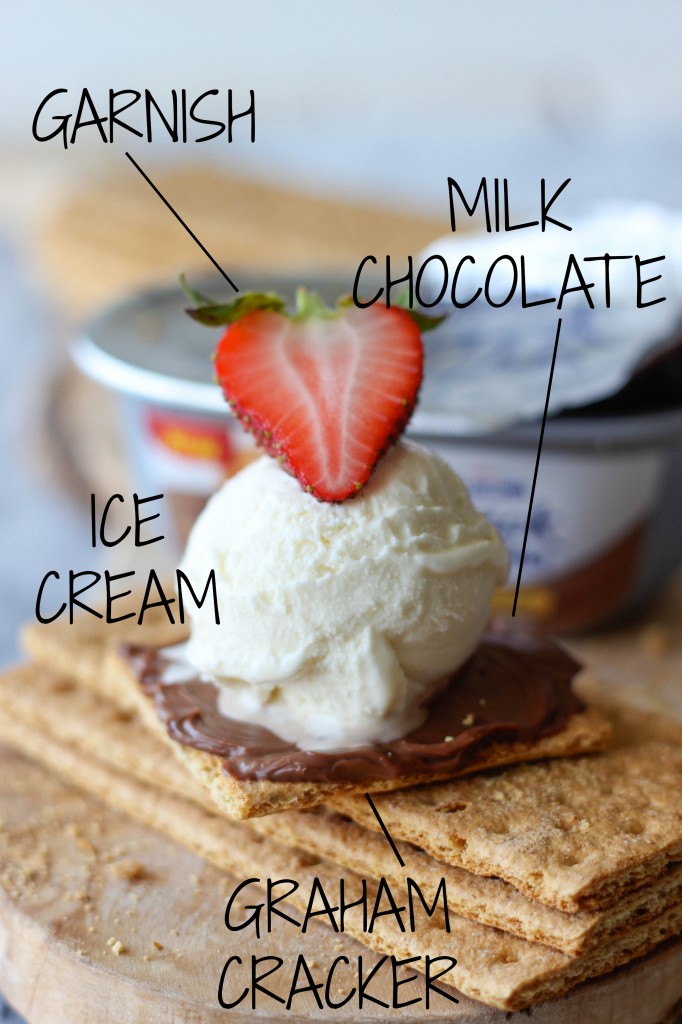 If you've been following Damn Delicious for the past couple of months, you may have noticed various PHILADELPHIA Snack Delights creations to celebrate 100 Days of Delight, from milk chocolate coconut crusted peach slices to white chocolate smothered pretzel sticks to milk chocolate graham cracker dipped strawberries.
But I think I've found my new favorite creation: open-faced graham cracker ice cream sandwiches with a layer of milk chocolate snack delight. I chose open-faced because, well, let's be real – you get more ice cream to graham cracker ratio, which is always a plus. And that milk chocolate slathered on is such a treat. It's the perfect spreadable topper for a quick and easy snack that's perfect for both adults and kids – maybe more so with adults because this is a creation that I have no intention of sharing!
Disclaimer: I have been selected by Kraft Foods to be an ambassador for PHILADELPHIA cream cheese. While I have been compensated for my time, my opinions are my own.