Shrimp Cobb Salad with Cilantro Lime Vinaigrette
A light, filling salad loaded with roasted shrimp, bacon bits, and avocado in a tangy, refreshing vinaigrette!
It's been a rough couple of days for Butters. Three days after bringing him home, he had a very high fever so we had to hospitalize him for fluids and antibiotics, and he, unfortunately, had to wear the "cone of shame" to keep his IVs in. And despite all of the lab work, the doc still can't figure out what's causing his immune system to shut down.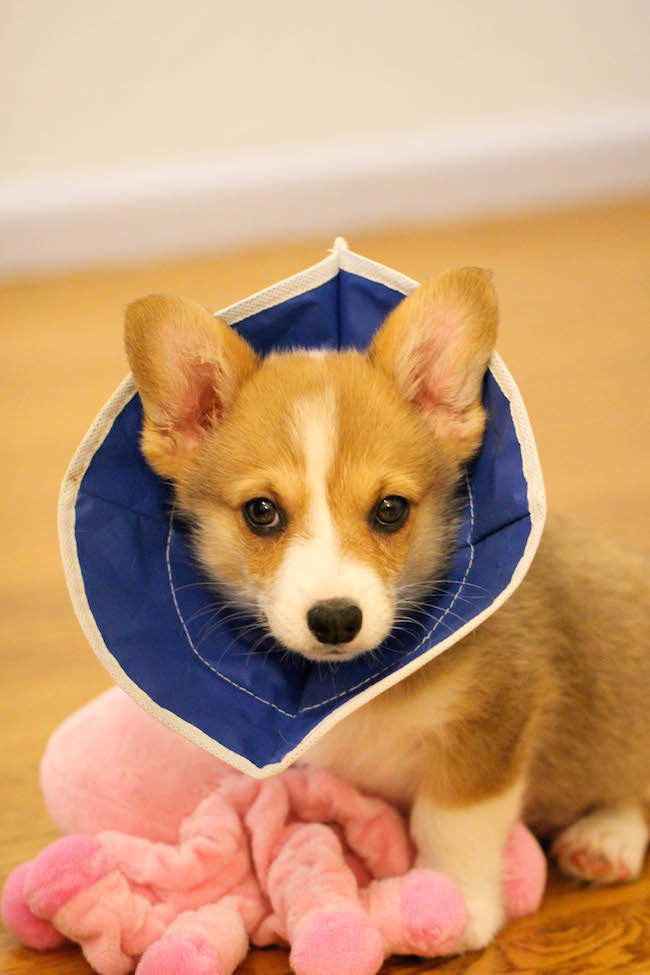 It's also been a nightmare on my end. No one really tells you how attached you become to your pet, even after 72 hours of taking care of him. And when he's in his bed, hyperventilating, and looking like he's about to pass out, well, anxiety and panic takes over. Thankfully, after his IVs, his energy has been up and he's been doing so much better. We have one more vet visit today so we're hoping he's out of the woods and his temperature is back to normal.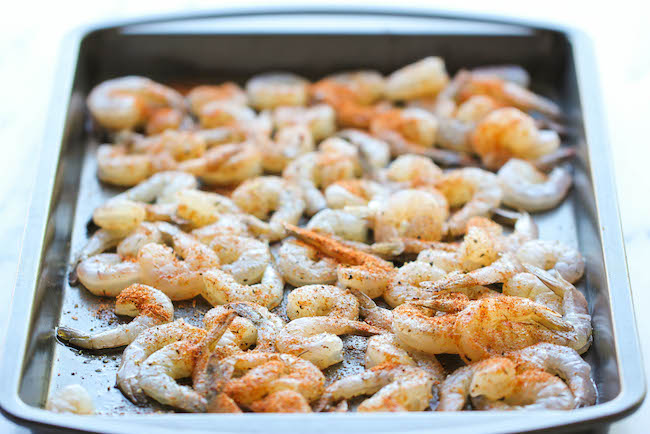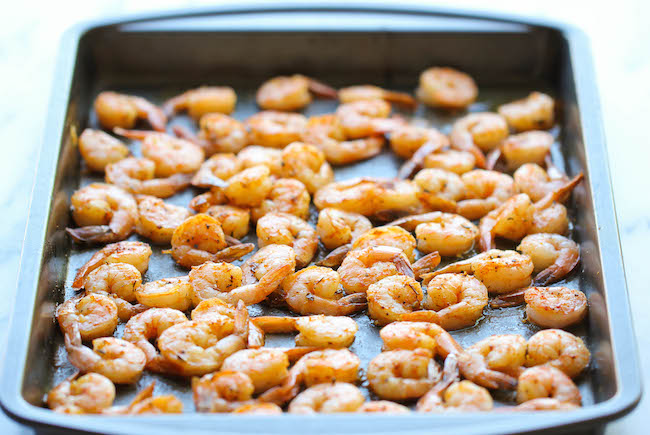 But enough about Butters. Let's talk salad!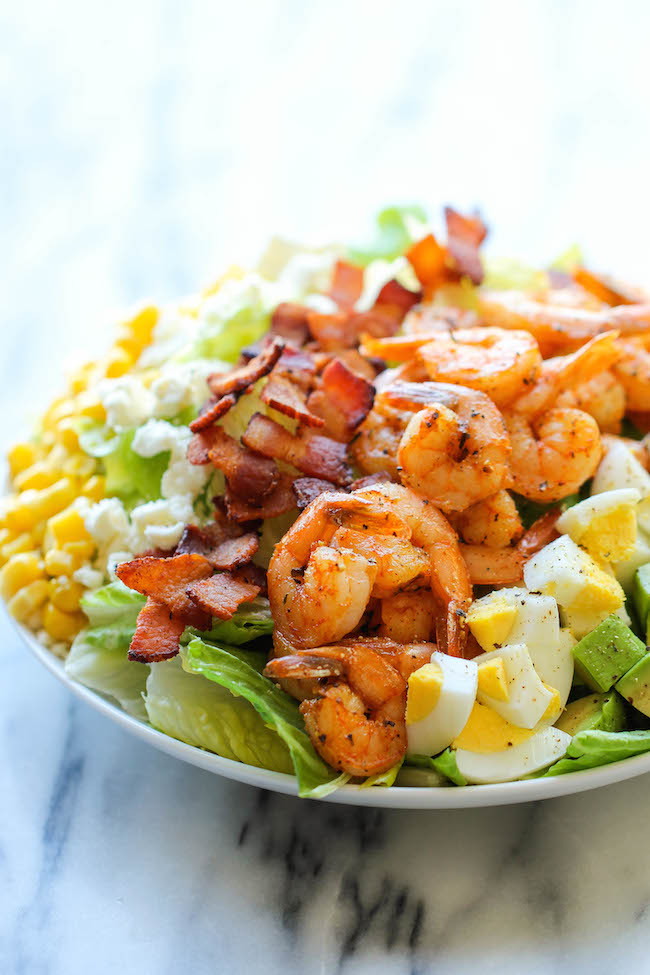 So remember when I told you that Jason and I have a Cabo trip planned in 2 months? Well, this is yet another one of my attempts to eat a bit "lighter". That is, after I stuff my face with an old-fashioned donut for breakfast. Still,  at least I'm trying.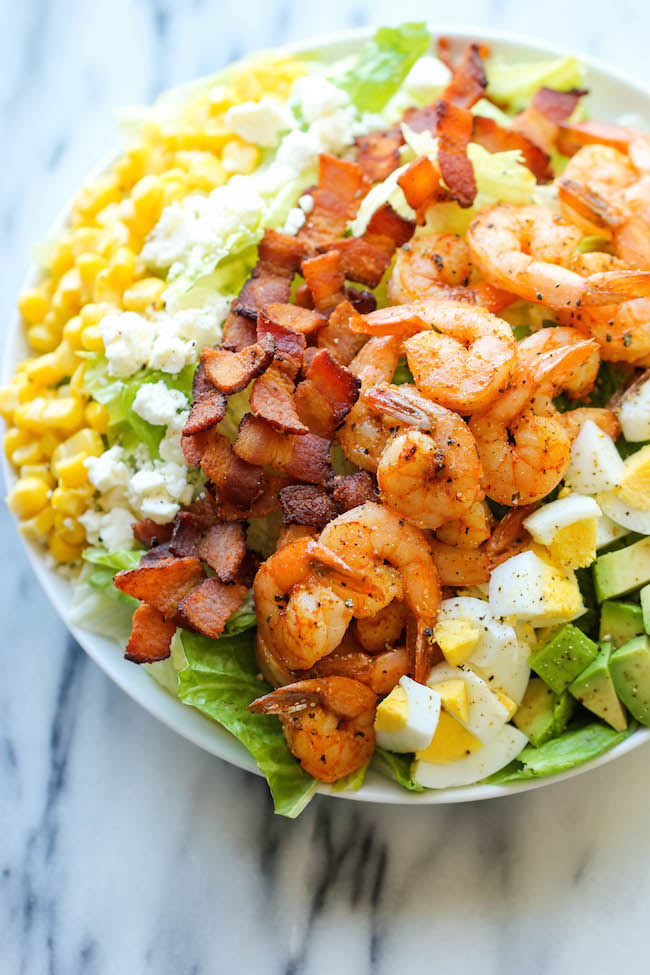 But light or not, this salad is loaded with tons of goodies, from roasted shrimp tossed in Emeril's Essence (my favorite kind of seasoning), crisp bacon bits, goat cheese, corn kernels, eggs and fresh avocado. This all gets tossed in a refreshing, yet tangy cilantro lime vinaigrette. I absolutely loved the kick of heat in the dressing from the jalapeno too, but if you're not much of a spice person, you can completely omit the jalapeno for a mild dressing.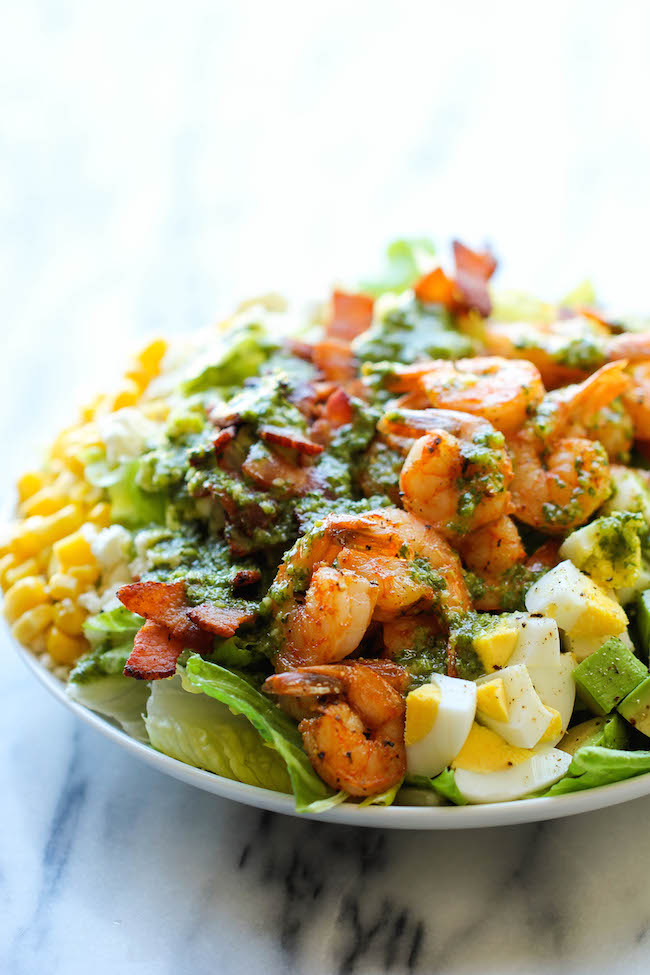 Now if all salads were like this, I'd have no problem eating one of these every single day until Cabo.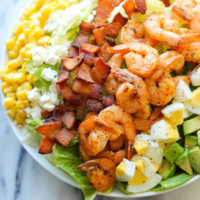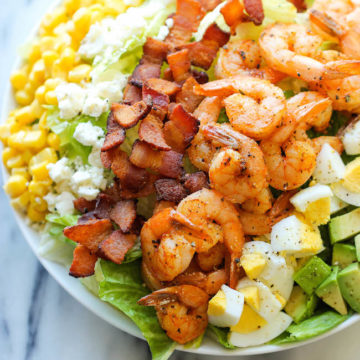 Shrimp Cobb Salad with Cilantro Lime Vinaigrette
A light, filling salad loaded with roasted shrimp, bacon bits, and avocado in a tangy, refreshing vinaigrette!
Ingredients
1

pound

medium shrimp

,

peeled and deveined

2

tablespoons

olive oil

,

divided

1

tablespoon

Emeril's Essence Creole Seasoning

4

slices

bacon

,

diced

2

large eggs

5

cups

chopped romaine lettuce

1

avocado

,

halved, seeded, peeled and diced

1

cup

canned corn kernels

,

drained

½

cup

crumbled goat cheese
For the Cilantro Lime Vinaigrette
1

cup

loosely packed cilantro

,

stems removed

Juice of 1 lime

1

jalapeño

,

optional

2

cloves

garlic

Kosher salt and freshly ground black pepper

,

to taste

2

tablespoons

olive oil

2

tablespoons

apple cider vinegar
Instructions
To make the cilantro lime vinaigrette, combine cilantro, lime juice, jalapeño and garlic in the bowl of a food processor; season with salt and pepper, to taste. With the motor running, add olive oil and vinegar in a slow stream until emulsified; set aside.

Preheat oven to 400 degrees F. Line a baking sheet with parchment paper.

Place shrimp onto the prepared baking sheet. Add olive oil and Emeril's Essence, and gently toss to combine. Place into oven and roast just until pink, firm and cooked through, about 4-5 minutes; set aside.

Heat a large skillet over medium high heat. Add bacon and cook until brown and crispy, about 6-8 minutes. Transfer to a paper towel-lined plate; set aside.

Place eggs in a large saucepan and cover with cold water by 1 inch. Bring to a boil and cook for 1 minute. Cover eggs with a tight-fitting lid and remove from heat; set aside for 8-10 minutes. Drain well and let cool before peeling and dicing.

To assemble the salad, place romaine lettuce in a large bowl; top with arranged rows of shrimp, bacon, eggs, avocado, corn and goat cheese.

Serve immediately with cilantro lime vinaigrette.