Garlic Parmesan Roasted Broccoli
These roasted broccoli florets come together with just 5 min prep, tossed in Parmesan-garlic goodness. Plus, it's the perfect and easiest side dish to any meal!

My apologies for all the vibrant green here.
It's just that after you have a late-night In-N-Out feast due to a broken AC in Southern California, you need to balance it out with some veggies.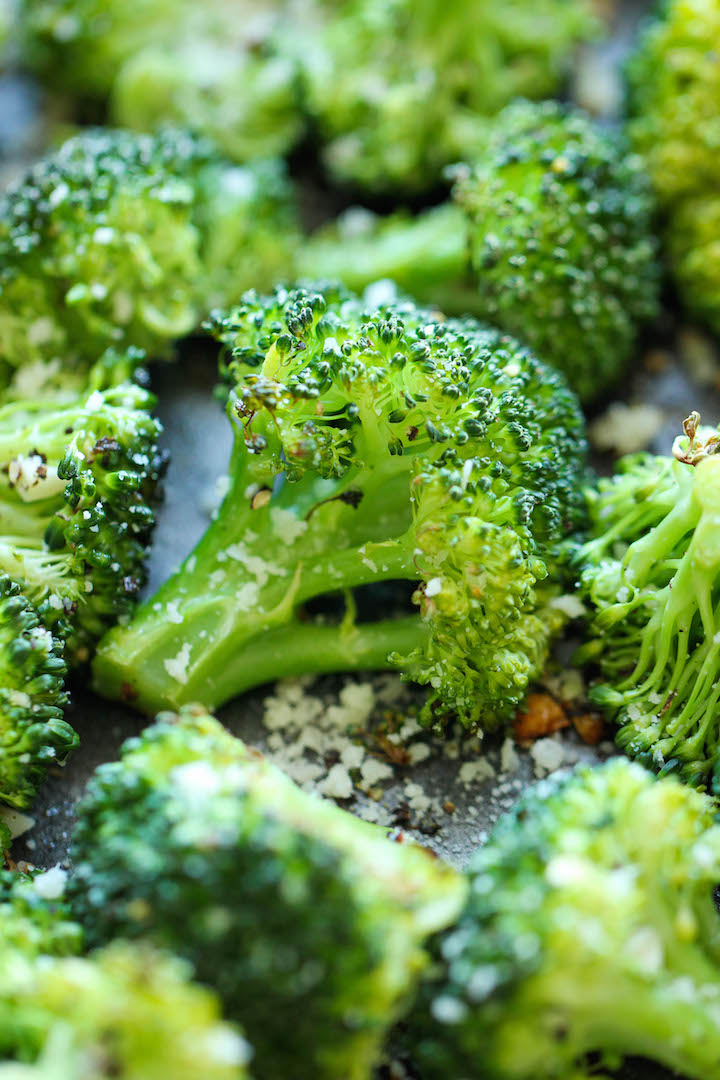 And then when you smother those veggies with garlic and Parmesan, well, even in 90+ degree heat, life is good. Life is very good.
So good, I munched on this all day while dripping sweat on my dining table.
Every bite was so worth it. So garlicky. And just so crisp and crunchy.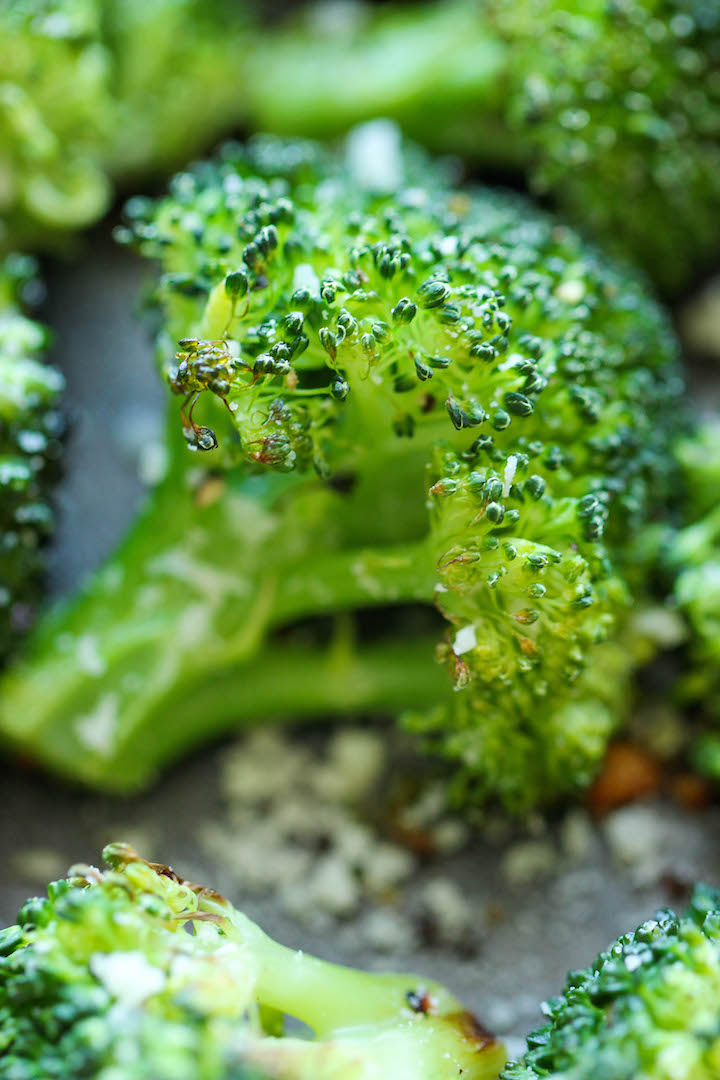 And now that balance is restored, we may get In-N-Out again tonight, which just means we'll be having this broccoli goodness again and again!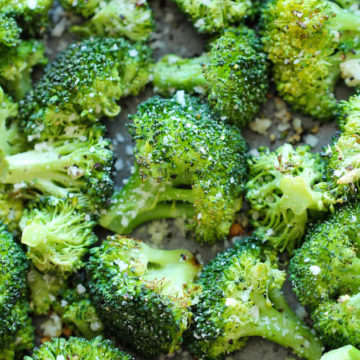 Garlic Parmesan Roasted Broccoli
This comes together so quickly with just 5 min prep. Plus, it's the perfect and easiest side dish to any meal!
5 minutes10 minutes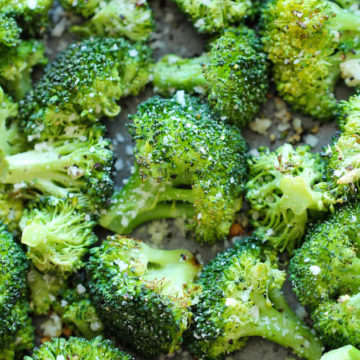 Ingredients:
24 ounces broccoli florets*
3 tablespoons olive oil
4 cloves garlic, minced
Kosher salt and freshly ground black pepper, to taste
1/4 cup freshly grated Parmesan
Juice of 1 lemon
Directions:
Preheat oven to 425 degrees F. Lightly oil a baking sheet or coat with nonstick spray.
Place broccoli florets in a single layer onto the prepared baking sheet. Add olive oil and garlic; season with salt and pepper, to taste. Gently toss to combine.
Place into oven and bake for 10-12 minutes, or until tender.
Serve immediately, sprinkled with Parmesan and lemon juice.
Notes:
*24 ounces broccoli florets is equal to about 5 cups.
Did you Make This Recipe?
Tag @damn_delicious on Instagram and hashtag it #damndelicious.
Nutrition Facts
Serving Size
Servings Per Container 6
---
Amount Per Serving
Calories 114.1
Calories from Fat 73.8
% Daily Value*
Total Carbohydrate 4.8g
2%
---
*Percent Daily Values are based on a 2,000 calorie diet. Your daily values may be higher or lower depending on your calorie needs.