Freezer Breakfast Sandwiches
Easy, make-ahead freezer-friendly sandwiches, perfect for breakfast-on-the-go! Ready in just 2 minutes!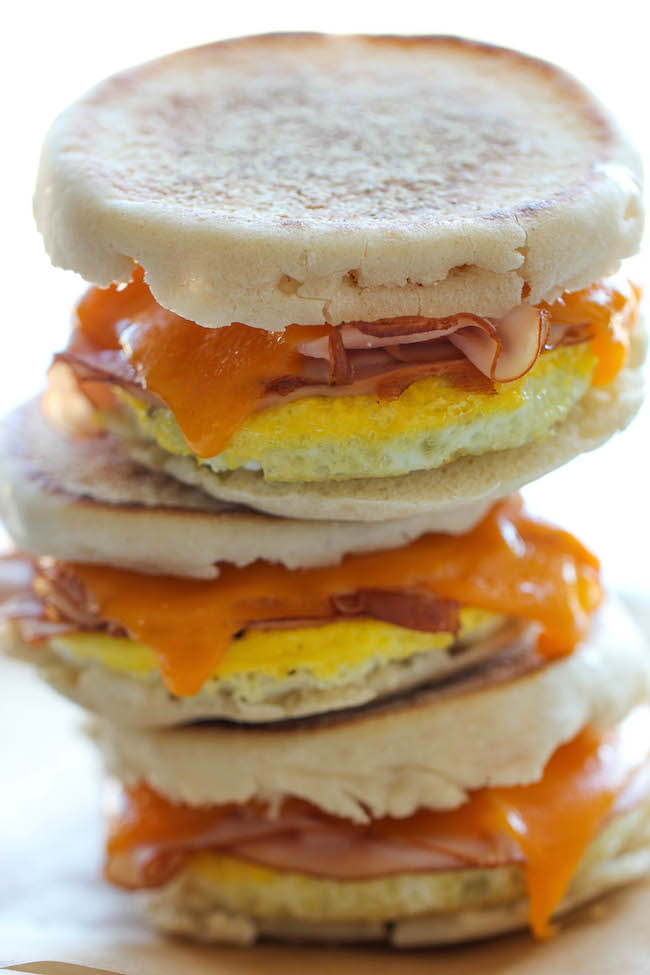 Breakfast is the most important meal of the day, but who really has the time to make breakfast?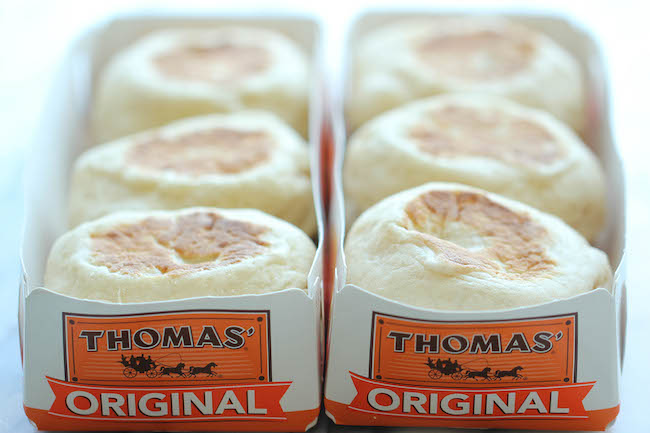 When I was working a full-time 9-5 office gig, I barely had time to shower before I ran out the door to sit in the usual 1-hr commute.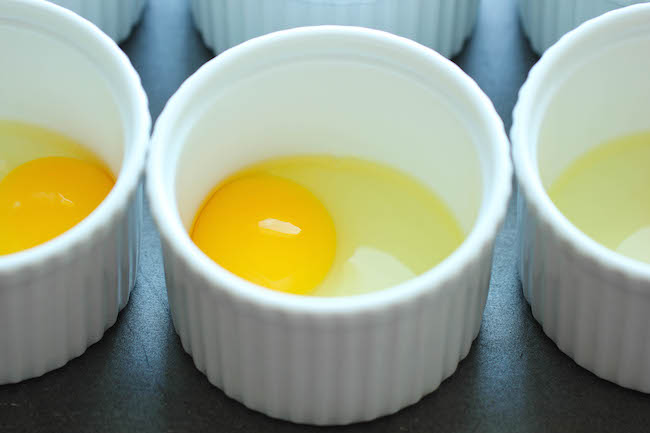 That's when I'd munching on some dry cereal. It never really hit the spot, and I was always counting down the seconds until my lunch break, all the while my stomach was grumbling very loudly.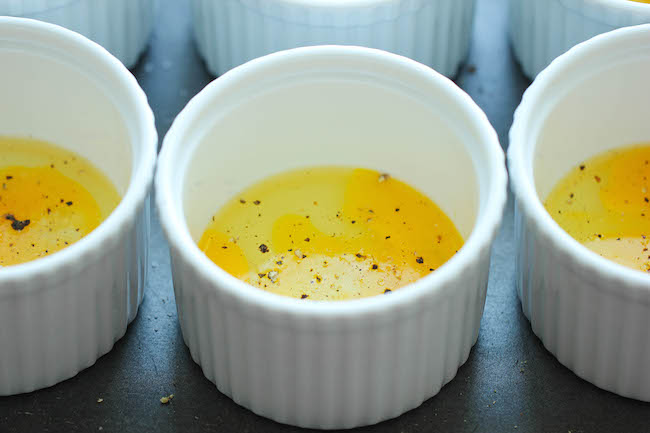 But now these breakfast sandwiches. Man, oh man. I could probably live off of these sandwiches for the rest of my life.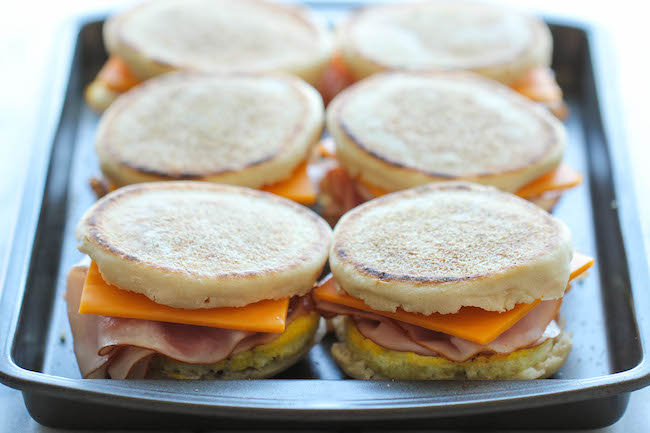 Just think of these as the healthy version of McDonalds McMuffins, except they taste 10000x better. Plus, you can make them ahead of time and pop them right into the freezer.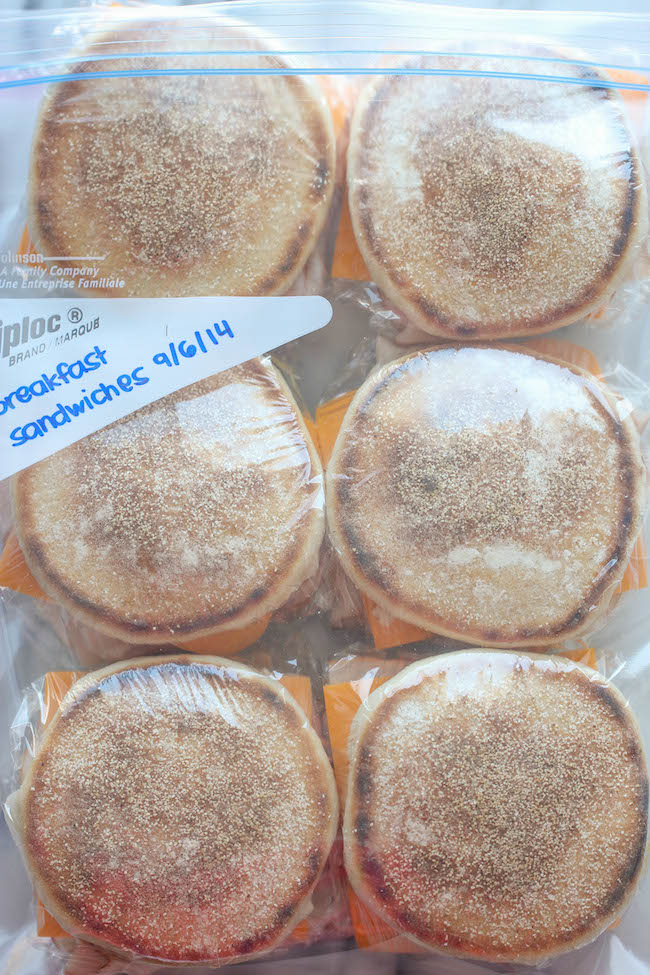 Now I was never the biggest fan of using the freezer until I made these. You wouldn't believe how amazing these sandwiches still tasted after being frozen. It tasted the same as when they were first made!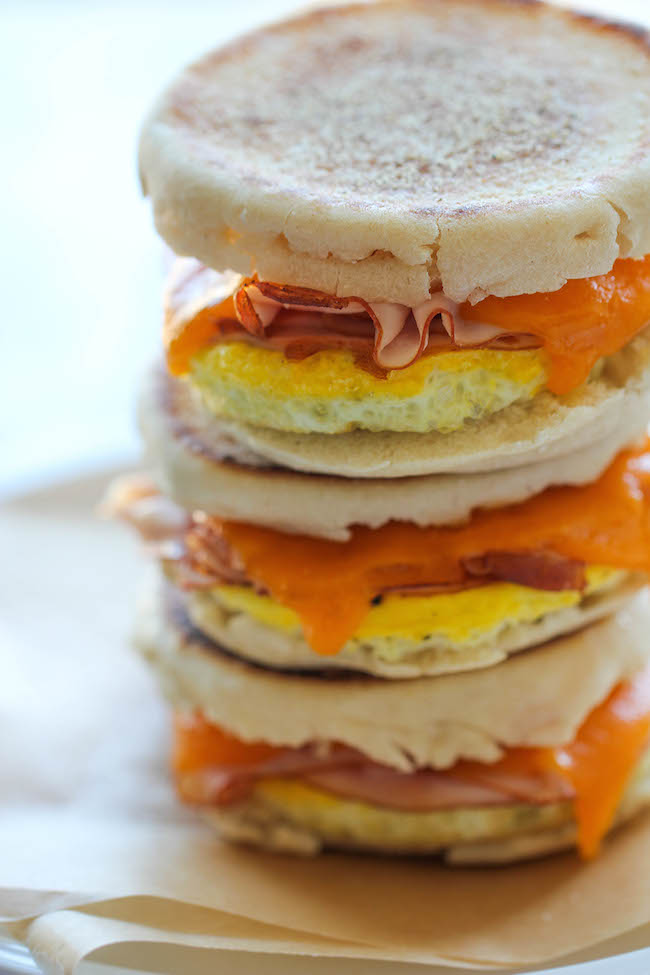 Best of all, you can nuke these sandwiches between 1-2 minutes right in the microwave, no defrosting necessary. From there, you'll have a piping hot, cheesy breakfast sandwich ready for you in the hectic morning.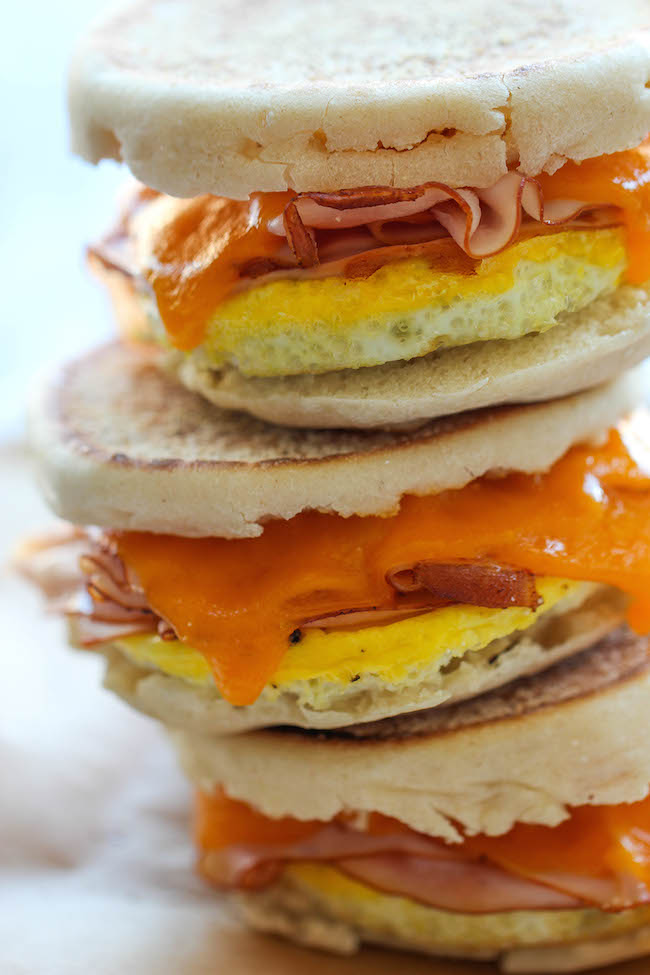 With these, you'll always have time for a hearty breakfast meal. Or if you're like us, you'll be munching on these for dinner with a side of tater tots and bacon!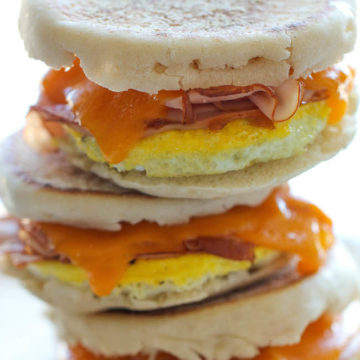 Freezer Breakfast Sandwiches
Easy, make-ahead freezer-friendly sandwiches, perfect for breakfast-on-the-go! Ready in just 2 minutes!
15 minutes15 minutes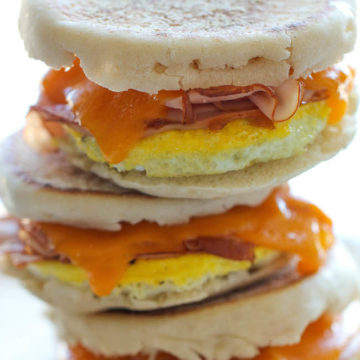 Ingredients:
6 large eggs
Kosher salt and freshly ground black pepper, to taste
6 English muffins, split
12 slices deli-sliced ham
6 slices cheddar cheese
Directions:
Preheat oven to 375 degrees. Lightly oil six 10-ounce ramekins or coat with nonstick spray and place onto a baking sheet.
Add one egg to each ramekin, beating slightly; season with salt and pepper, to taste. Place into oven and bake until egg whites are cooked through, about 12-14 minutes.
Place one egg over the muffin bottom. Top with 2 slices ham and 1 slice cheese, and then cover with another muffin top to create a sandwich. Repeat with remaining English muffins to make 6 sandwiches. Wrap tightly in plastic wrap and place in the freezer.
To reheat, remove plastic wrap from the frozen sandwich and wrap in a paper towel. Place into microwave for 1-2 minutes, or until heated through completely.
Serve immediately.
Did you Make This Recipe?
Tag @damn_delicious on Instagram and hashtag it #damndelicious.
Nutrition Facts
Serving Size
Servings Per Container 6
---
Amount Per Serving
Calories 254.0
Calories from Fat 90.9
% Daily Value*
Total Carbohydrate 26.8g
9%
---
*Percent Daily Values are based on a 2,000 calorie diet. Your daily values may be higher or lower depending on your calorie needs.