15 Best Quick and Healthy Quinoa Recipes
So easy, nutritious and hearty. Best of all, they don't even taste "healthy"!

To compensate for all those non-diet-friendly recipes I started posting since the start of January – particularly that lemon butter chicken and the easy creamy mushrooms – I thought it would be best to redeem myself by rounding up some of my favorite quinoa recipes. After all, life is all about balance, right?
1. Quinoa Enchilada Casserole – A lightened-up, healthy enchilada bake chockfull of quinoa, black beans and cheesy goodness. [GET THE RECIPE.]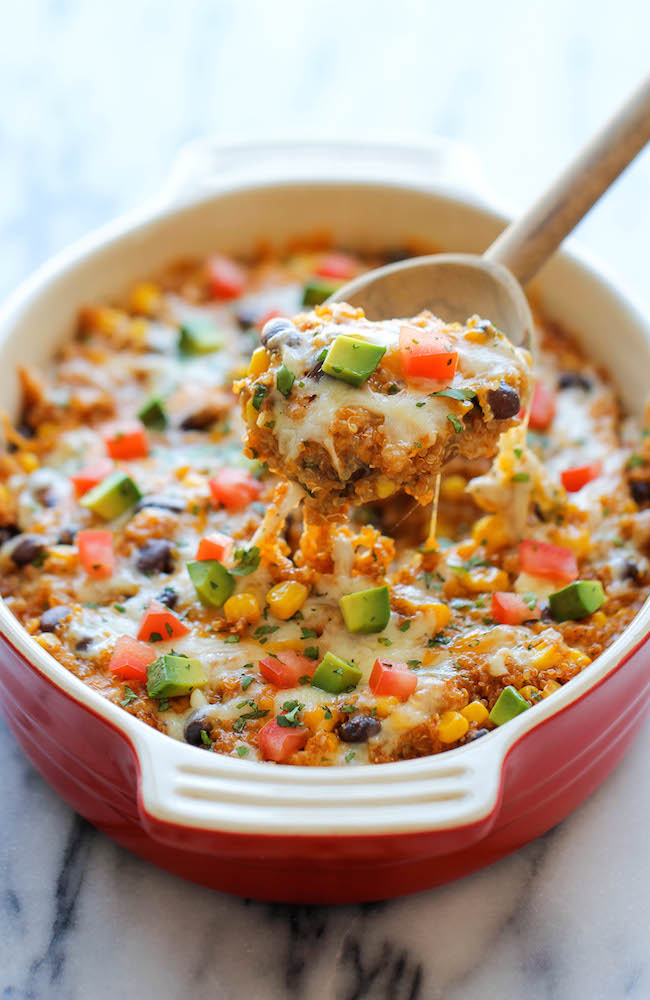 2. Kale Salad with Meyer Lemon Vinaigrette – Perfect as a light lunch or even a meatless Monday dinner option. [GET THE RECIPE.]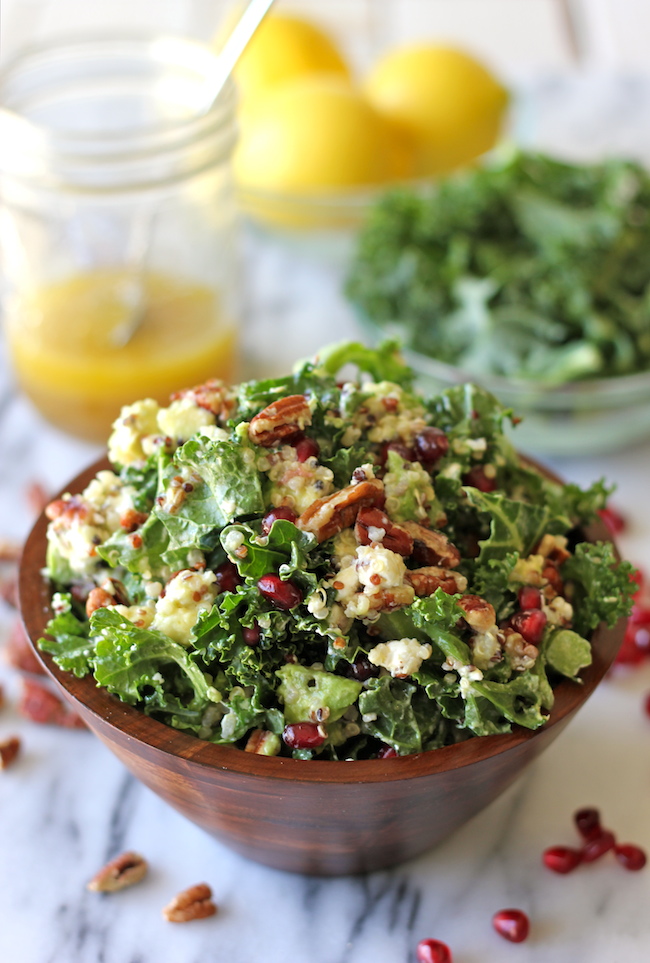 3. Quinoa Stuffed Bell Peppers – These stuffed bell peppers will provide the nutrition that you need for a healthy, balanced meal. [GET THE RECIPE.]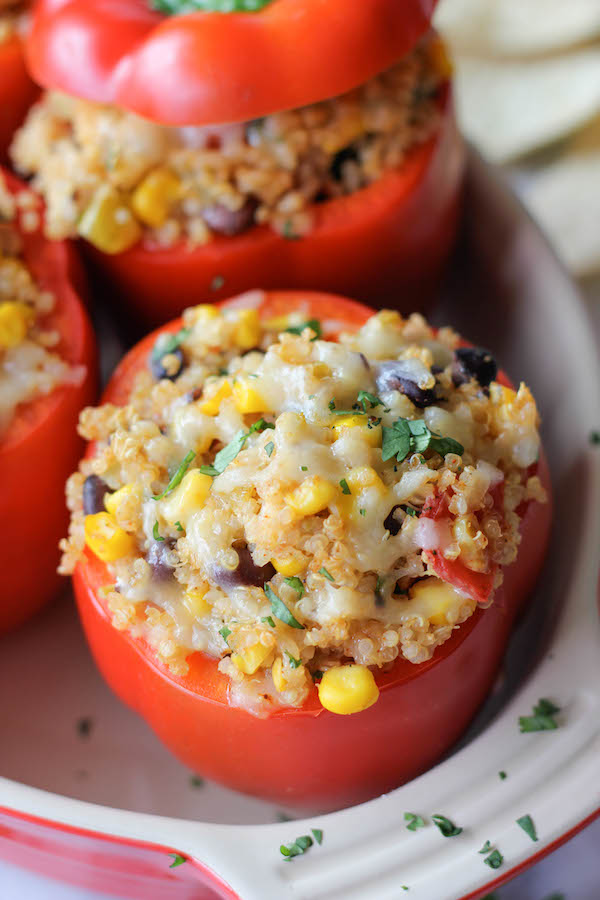 4. Blueberry Breakfast Quinoa – Start your day off right with this protein-packed breakfast bowl. [GET THE RECIPE.]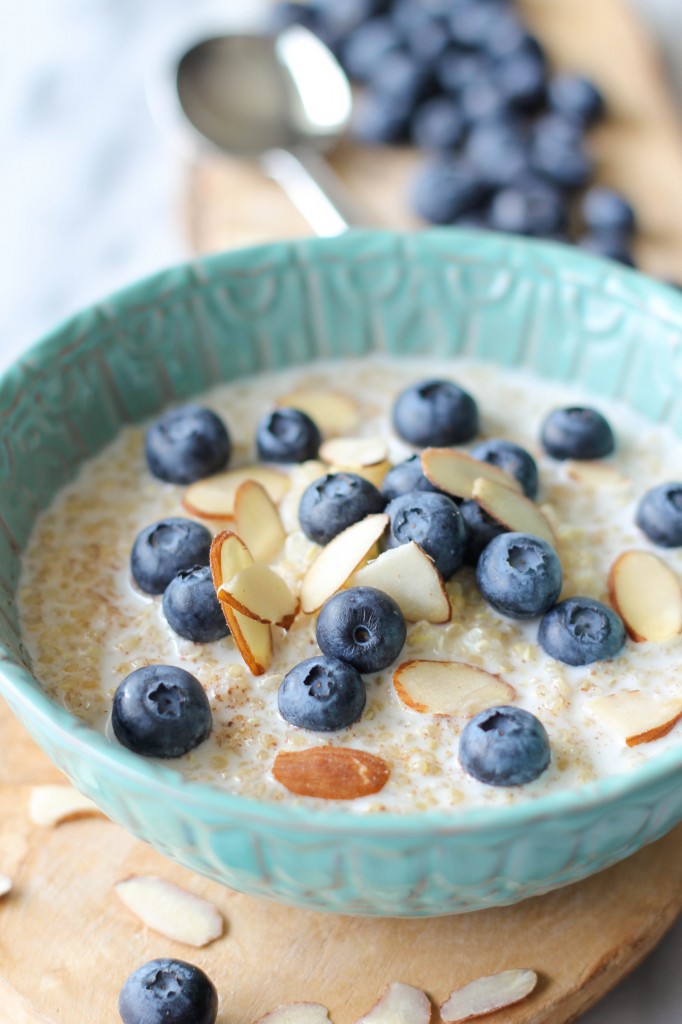 5. Roasted Shrimp Quinoa Spring Rolls – Quinoa is a wonderful protein-packed substitute for rice noodles in these easy peasy spring rolls. [GET THE RECIPE.]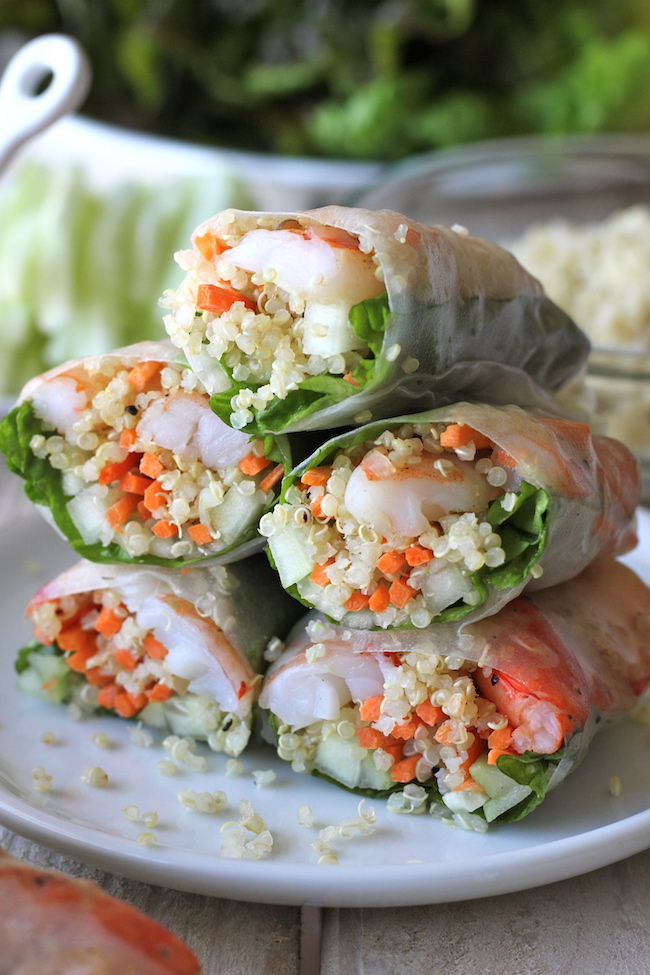 6. Whole Food's California Quinoa Salad – A healthy, nutritious copycat recipe that tastes 1000x better than the store-bought version. [GET THE RECIPE.]
7. Garlic Mushroom Quinoa – An easy, healthy side dish that you'll want to make with every single meal. [GET THE RECIPE.]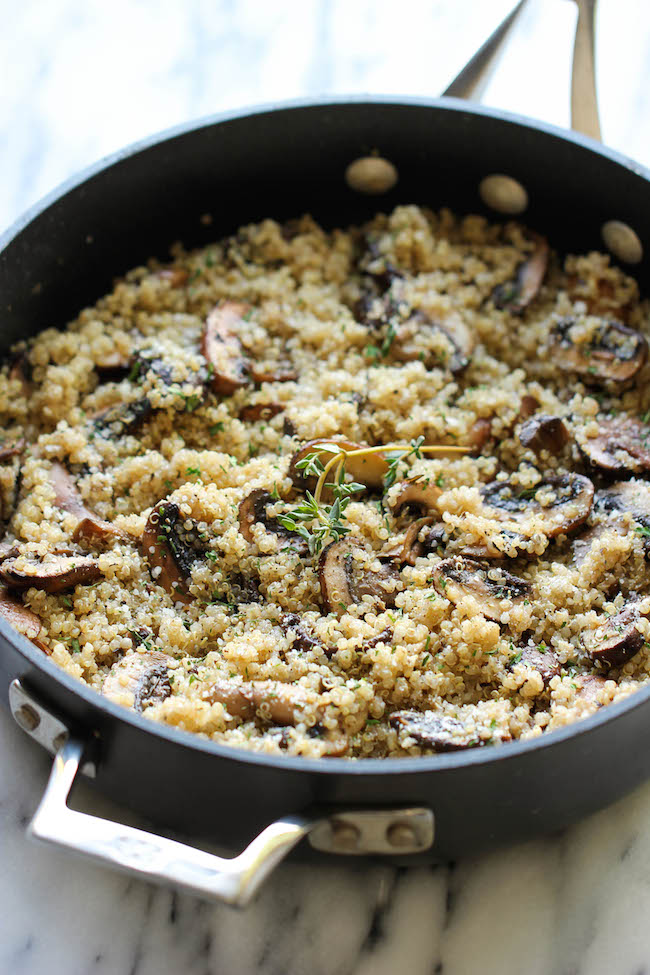 8. Strawberry Quinoa Salad – A healthy, filling salad tossed in a sweet and tangy balsamic vinaigrette, creating the perfect blend of flavors. [GET THE RECIPE.]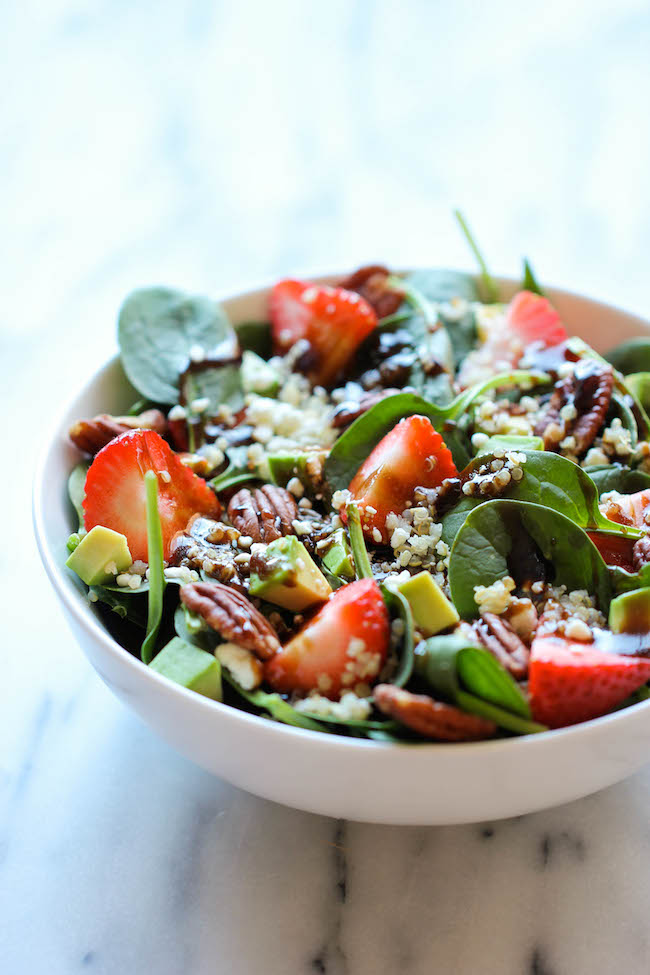 9. Quinoa Chicken Parmesan – With an amazingly crisp quinoa crust, you'll never guess that this is actually so healthy and packed with tons of protein. [GET THE RECIPE.]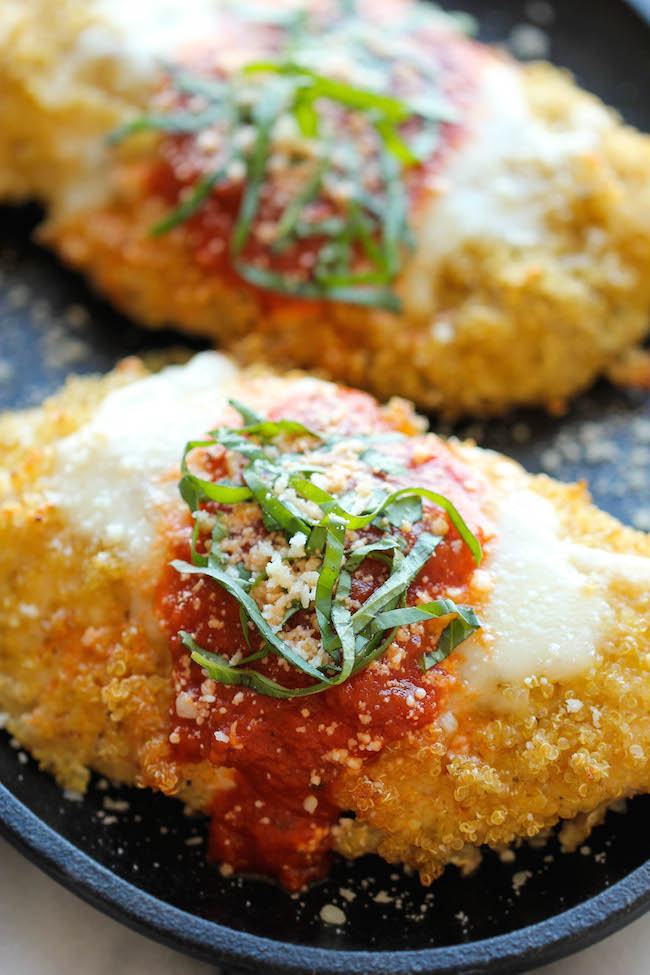 10. Black Bean Quinoa Salad – A light and refreshing salad tossed in an orange vinaigrette, loaded with plenty of fiber. [GET THE RECIPE.]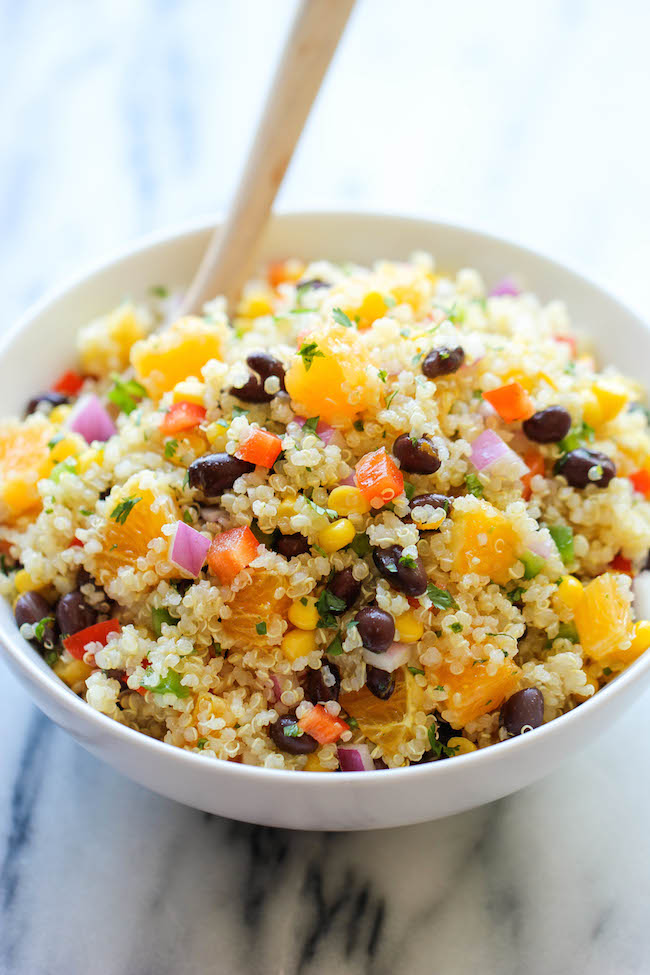 11. Asian Quinoa Meatballs – Perfect as a light dinner over brown rice and a side of roasted vegetables. [GET THE RECIPE.]
12. Quinoa Fruit Salad – This protein-packed salad is balanced with a tart vinaigrette and refreshing mint. [GET THE RECIPE.]
13. Broccoli Quinoa Casserole – Healthy, cheesy comfort food without any of the guilt. [GET THE RECIPE.]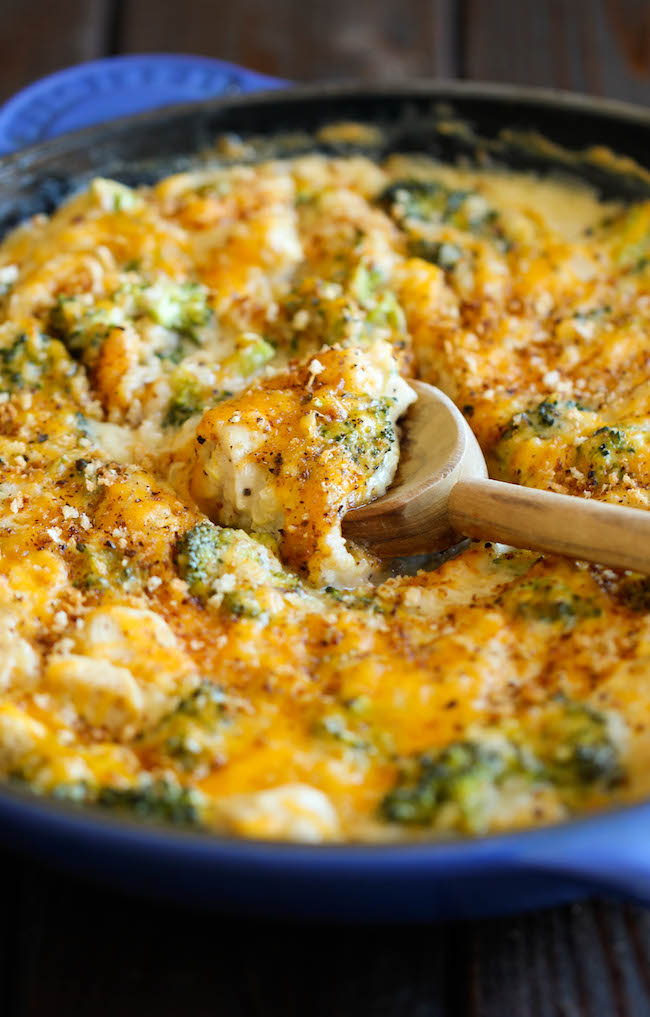 14. Asian Quinoa Salad – A quick and easy healthy salad dressed in sweet and tangy Asian flavors, loaded with tons of vibrant veggies. [GET THE RECIPE.]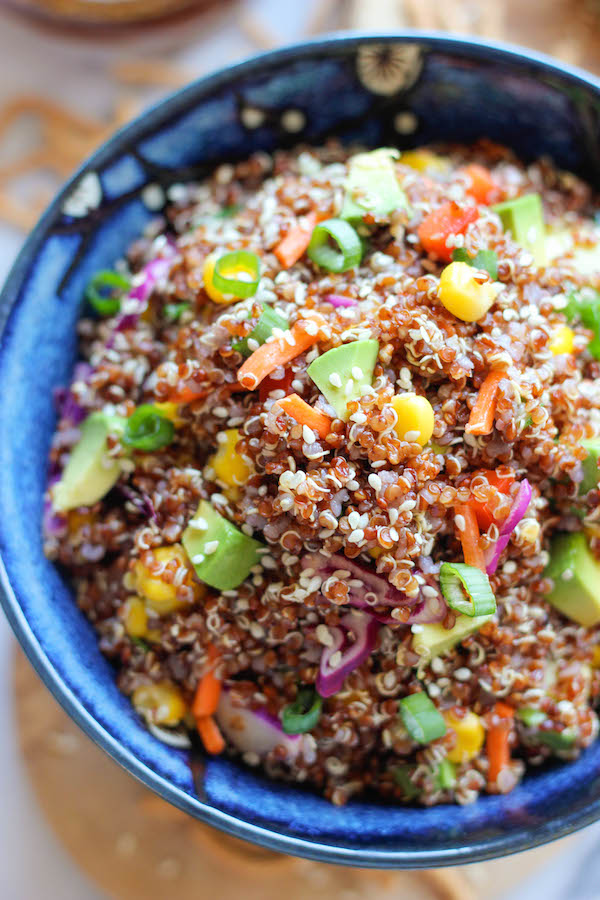 15. One Pan Mexican Quinoa -Wonderfully light, healthy and nutritious. And it's so easy to make – even the quinoa is cooked right in the pan. [GET THE RECIPE.]