15 Best Quick and Cozy Soup Recipes
Easy peasy homemade soups to keep you warm and cozy all year long!

It doesn't matter if it's 100 degree outside or 50. I reside in California so I'm not sure if it gets any lower than 50. Still, I could always use a bowl of soup. And with these 15 hearty soups here, you'll be warm and cozy 365 days out of the year!
1. Sausage, Potato and Spinach Soup – A hearty, comforting soup that's so easy and simple to make, loaded with tons of fiber and flavor. 329.5 calories. [GET THE RECIPE.]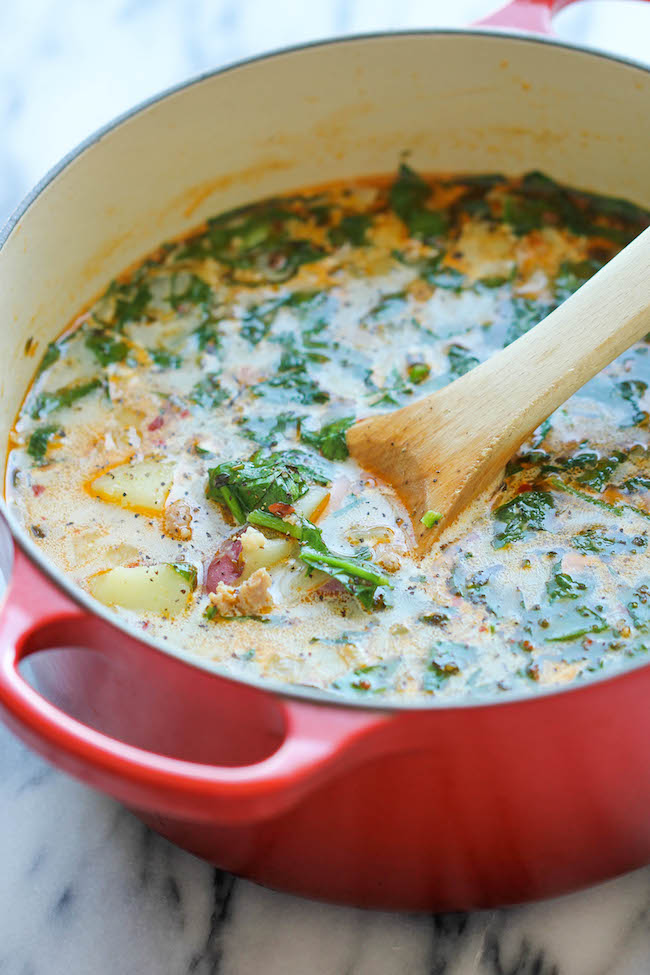 2. Cauliflower Chowder – A creamy, low carb, hearty and wonderfully cozy soup for those chilly nights. [GET THE RECIPE.]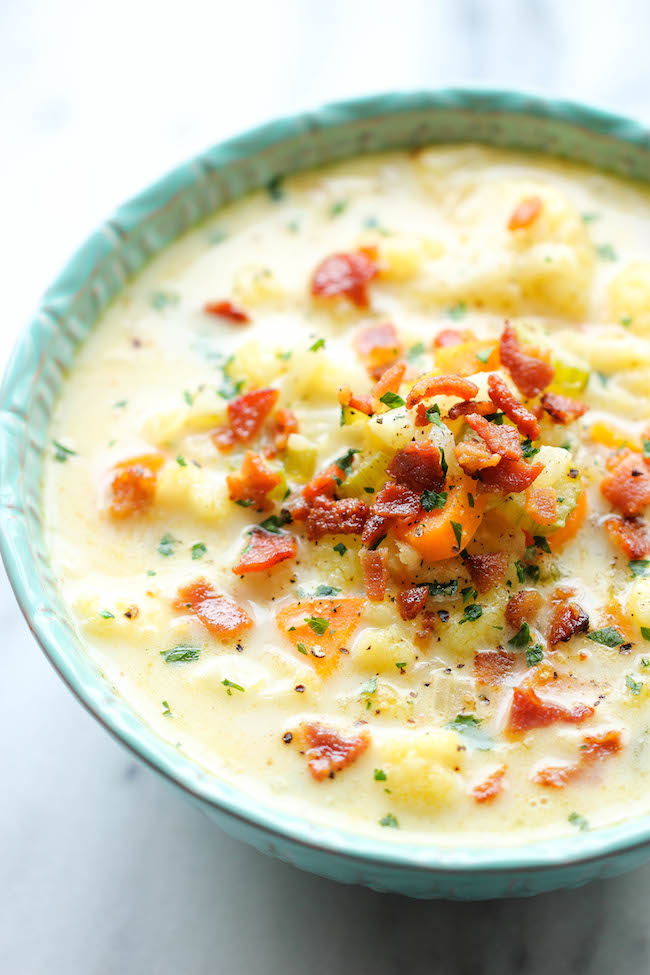 3. Creamy Chicken and Mushroom Soup – So cozy, so comforting and just so creamy. Best of all, this is made in 30 min from start to finish – so quick and easy. [GET THE RECIPE.]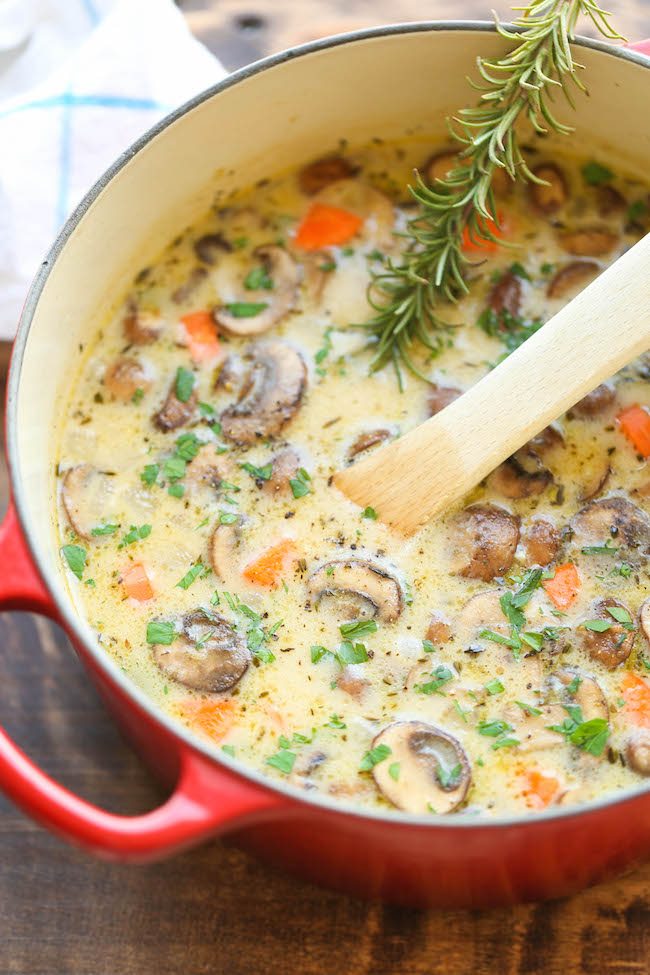 4. Olive Garden Zuppa Toscana Copycat Recipe – This copycat recipe is so easy to make and tastes a million times better than the original. [GET THE RECIPE.]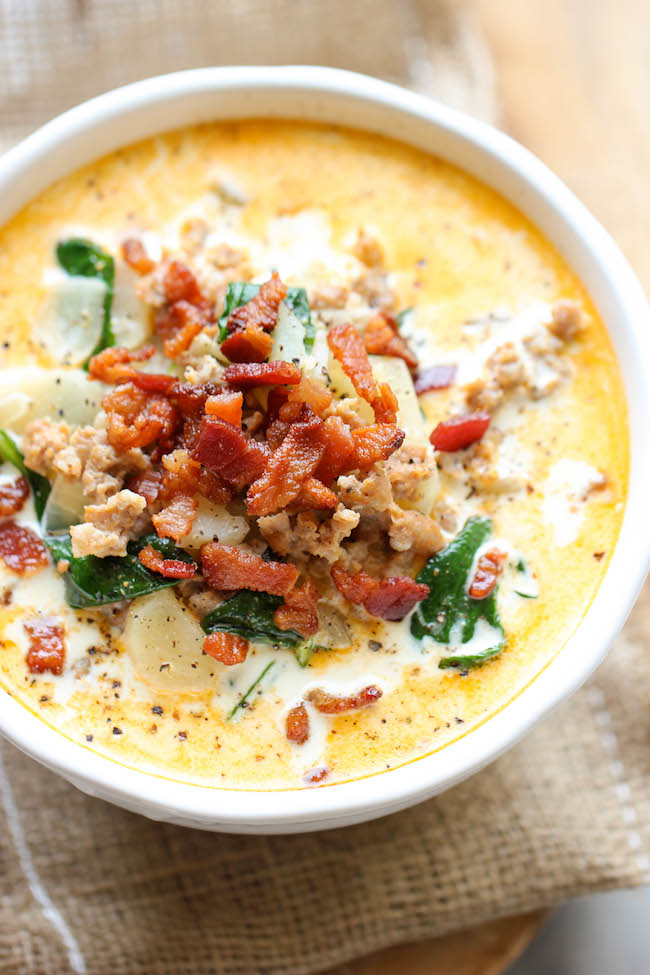 5. Homemade Cream of Mushroom Soup – The creamiest mushroom soup that tastes like the canned stuff but it's healthier, creamier and tastier. [GET THE RECIPE.]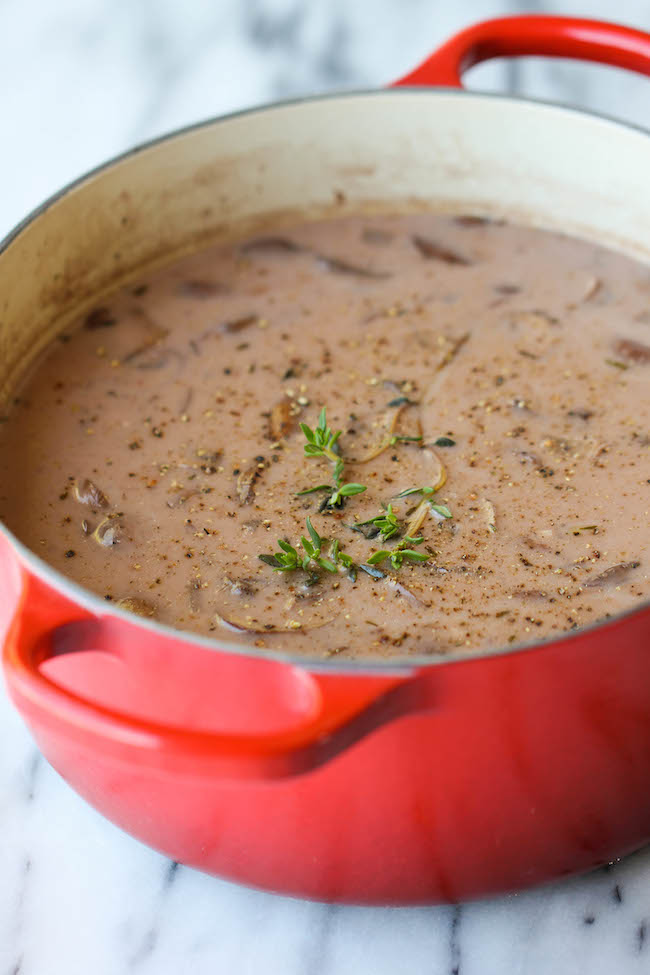 6. Slow Cooker Potato and Corn Chowder – The easiest chowder you will ever make. Throw everything in the crockpot and you're set. Easy peasy. [GET THE RECIPE.]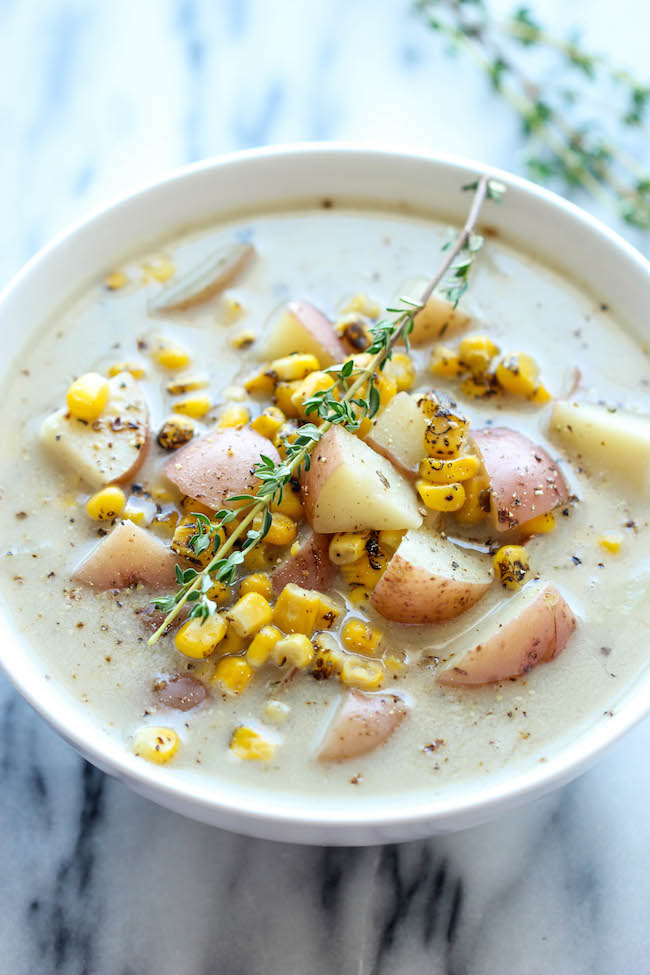 7. Spinach and White Bean Soup – A healthy and hearty, comforting soup – chock full of fresh spinach, white beans and orzo pasta. [GET THE RECIPE.]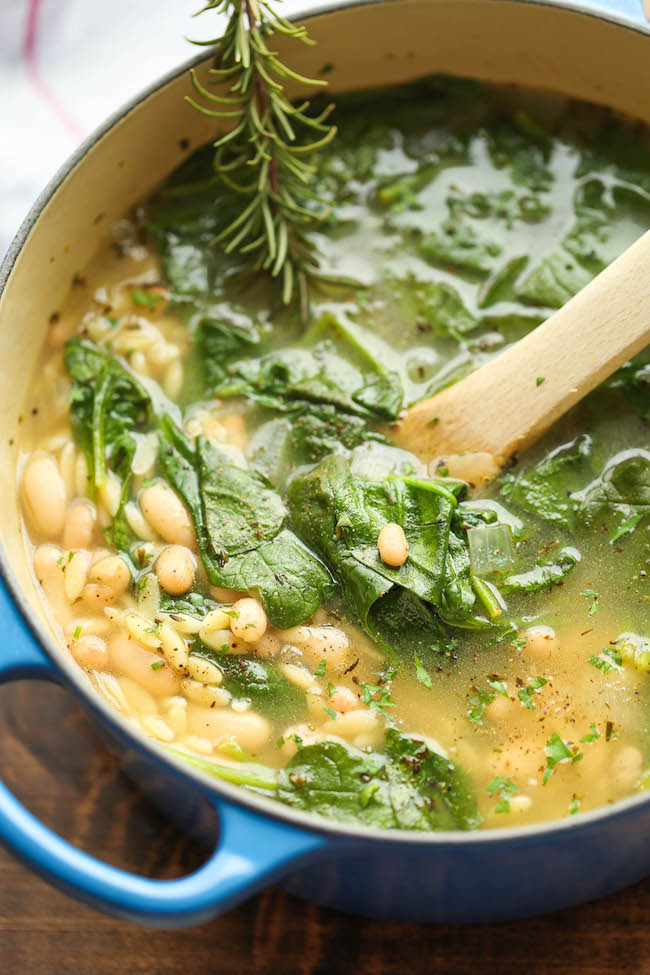 8. Roasted Butternut Squash and Bacon Soup – By far the best butternut squash soup ever, with the help of those crisp bacon bits blended right into the soup. [GET THE RECIPE.]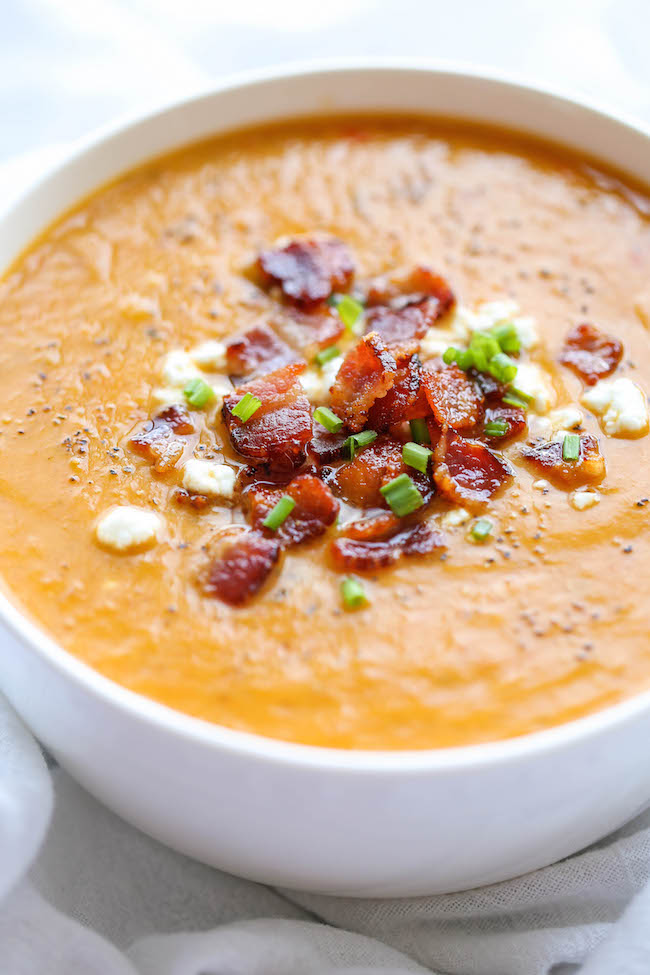 9. Olive Garden Pasta e Fagioli – A super easy, no-fuss copycat recipe that's wonderfully hearty and comforting, except it tastes 100x better. [GET THE RECIPE.]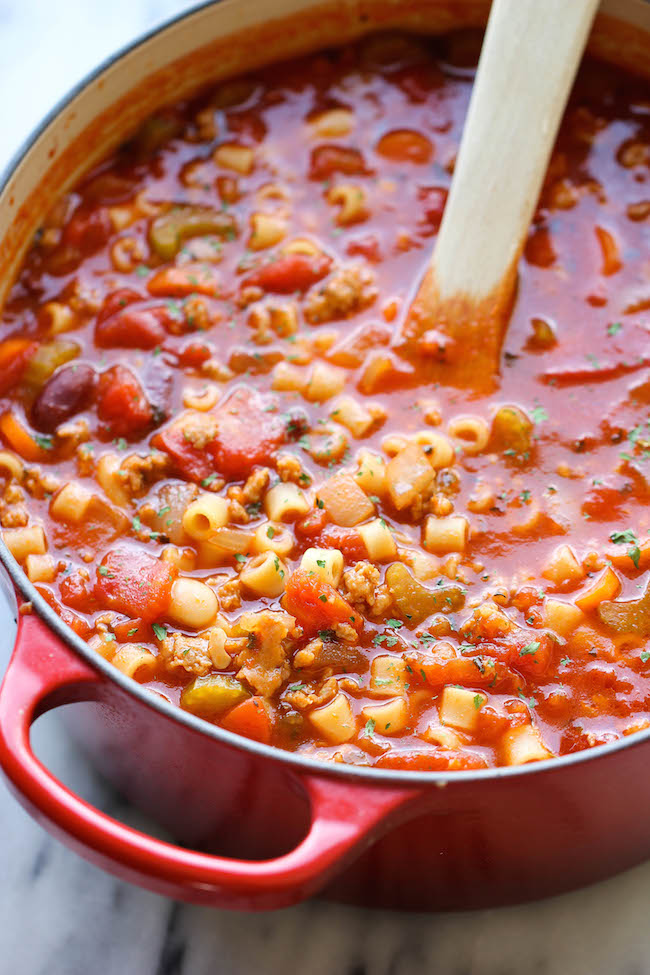 10. Broccoli Cheese Soup – Warm, cheesy, rich broccoli cheese soup made in less than 30 minutes. Comfort food never tasted so good. Or easy. [GET THE RECIPE.]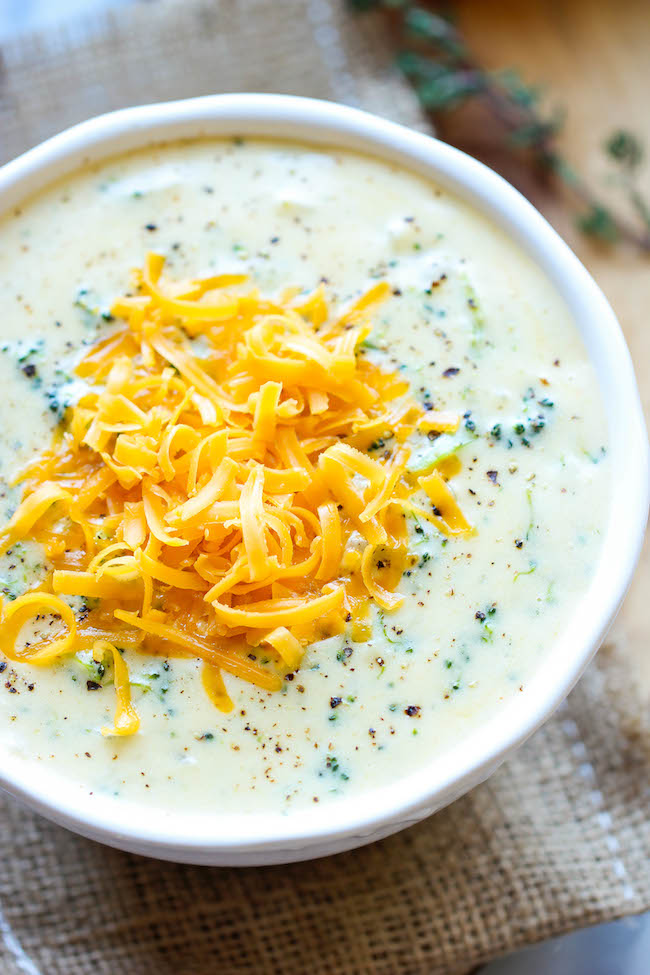 11. Spinach Tomato Tortellini Soup – All you need is 5 min prep. Done and done. [GET THE RECIPE.]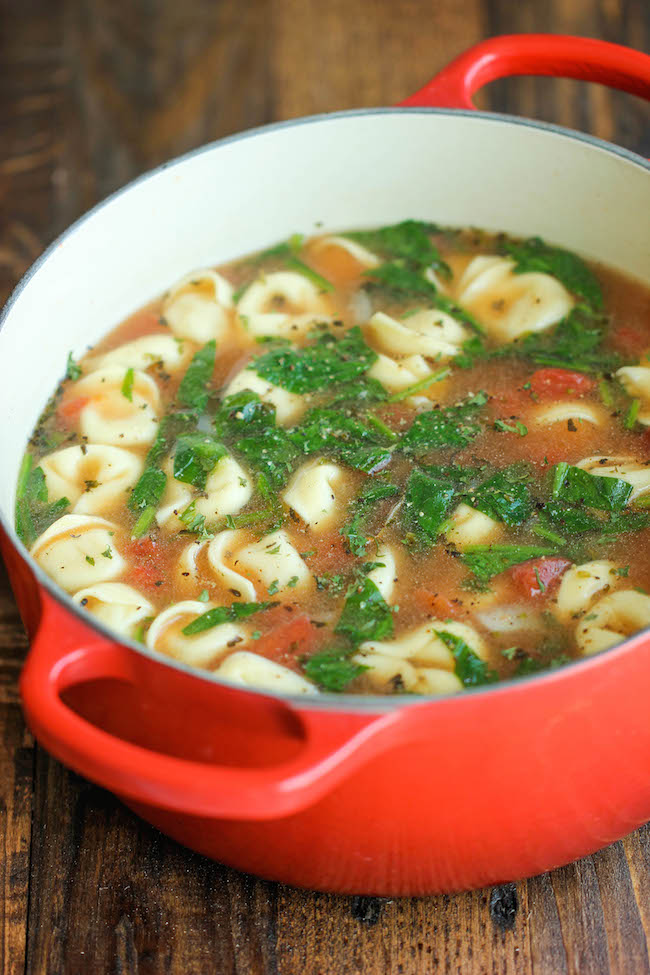 12. Easy Homemade Ramen – The easiest ramen you will ever make in less than 30 min. And it's so much tastier (and healthier) than the store-bought version. [GET THE RECIPE.]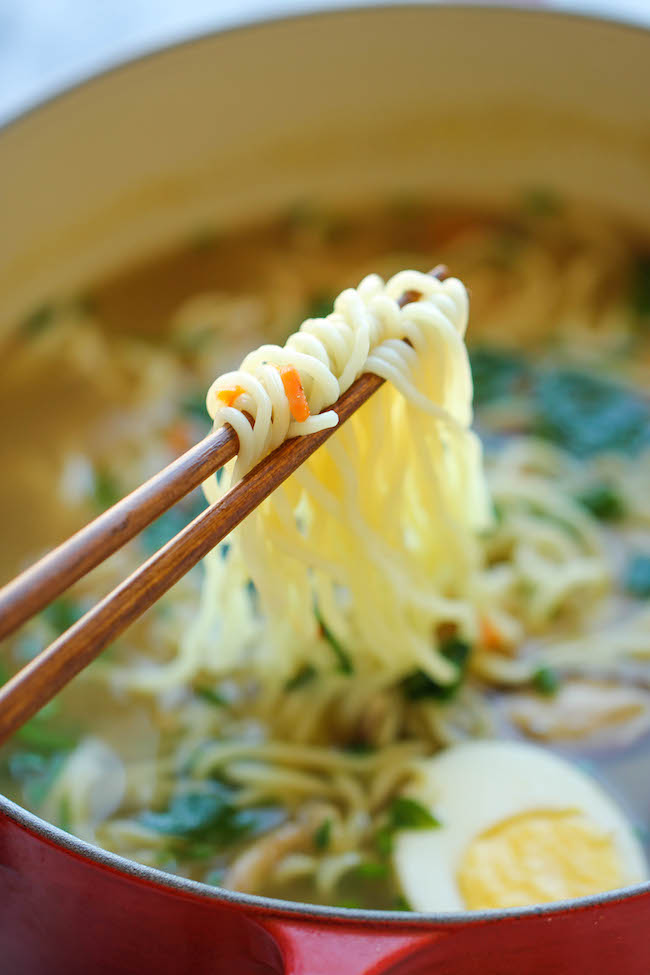 13. Chicken and Potato Chowder – Just like mom's comforting chicken noodle soup, but it's even creamier and loaded with cheesy goodness. [GET THE RECIPE.]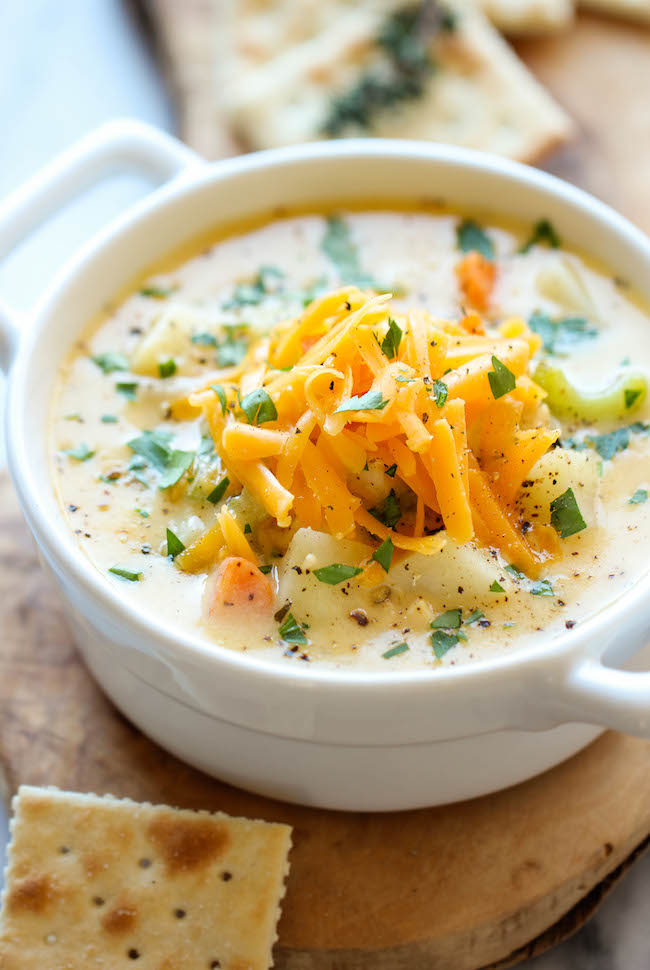 14. Lemon Chicken Orzo Soup – Chockfull of hearty veggies and tender chicken in a refreshing lemony broth – it's pure comfort in a bowl. [GET THE RECIPE.]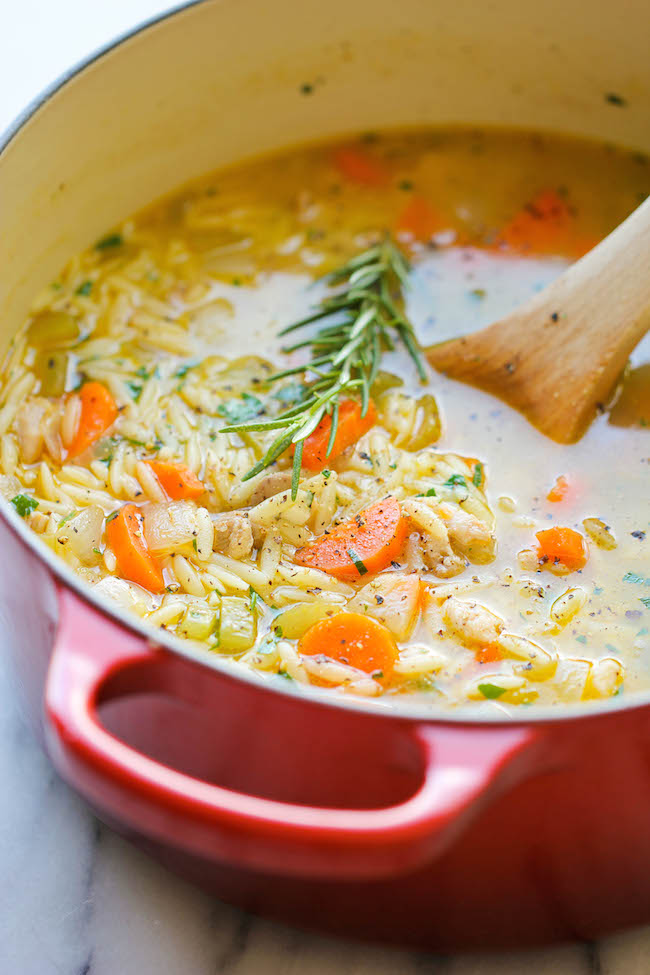 15. Wonton Soup – A super easy, light and comforting wonton soup that you can make right at home – and it tastes 1000x better than ordering out. [GET THE RECIPE.]