Easy Garlic Parmesan Popovers
Amazingly light, airy and moist popovers made so easily with one bowl. No mixer needed here!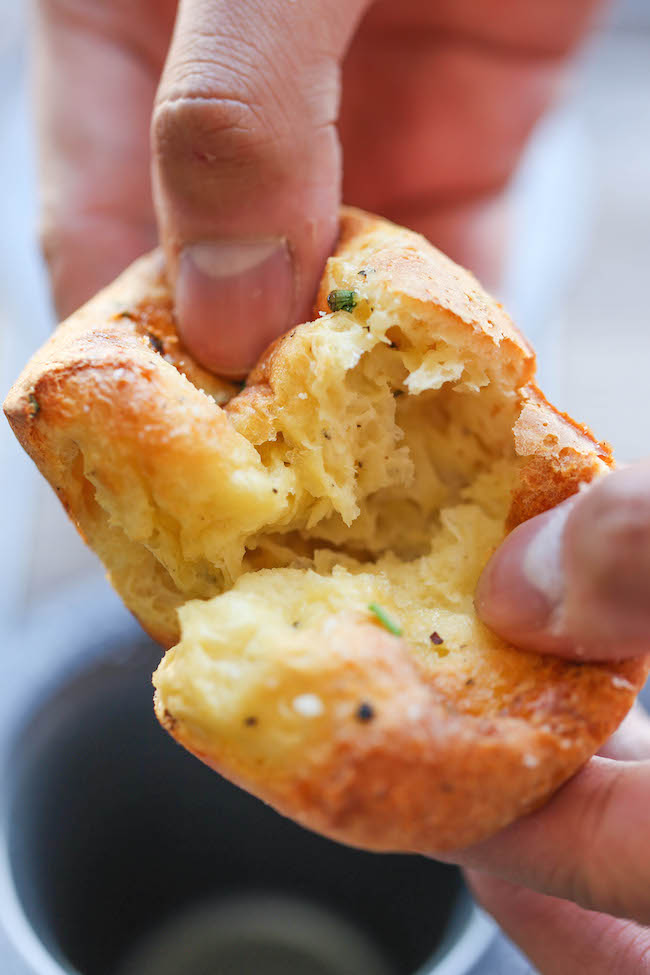 Have you ever had a popover before? Because if you haven't, well, you're pretty much missing out on something epic here. See, a popover is very similar to Yorkshire pudding, typically baked in muffins tins or a popover pan and made into a very light and hollow roll.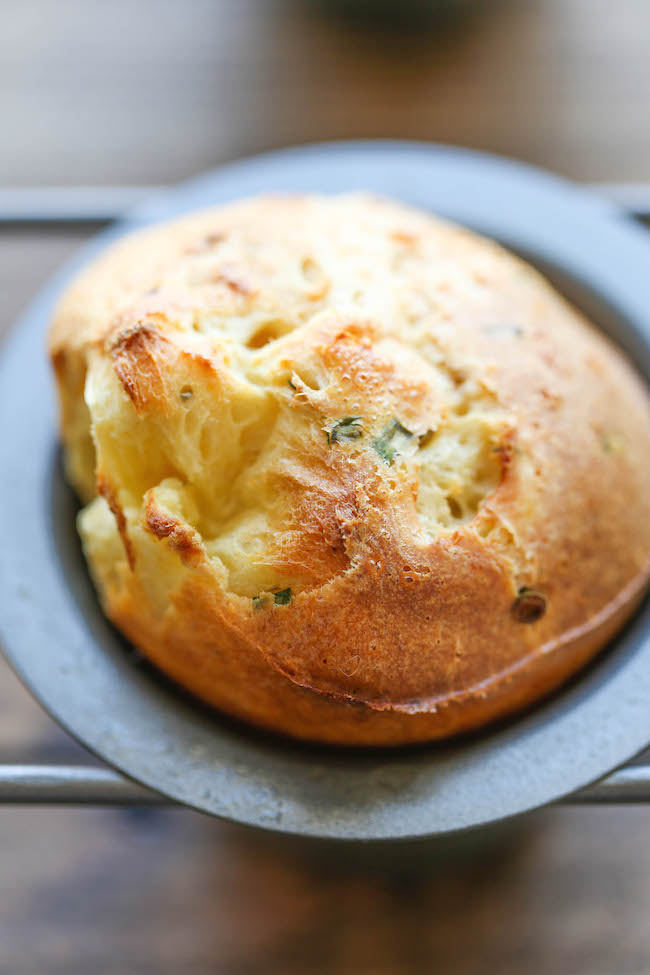 Now with the help of my brother-in-law, I've come to learn that the secret to the best popovers is actually bacon fat. He saves and saves bacon fat all year long just for these popovers to be made during the holidays. And bacon fat really makes the difference here. He tested these popovers with duck fat and they were simply not the same. It's all the bacon.
But not only does the bacon fat play a crucial role but it's just as important to use room temperature milk and eggs, as well as a very hot oven to preheat your pan. And as always, there's absolutely no peeking during baking time or else these babies will simply not pop.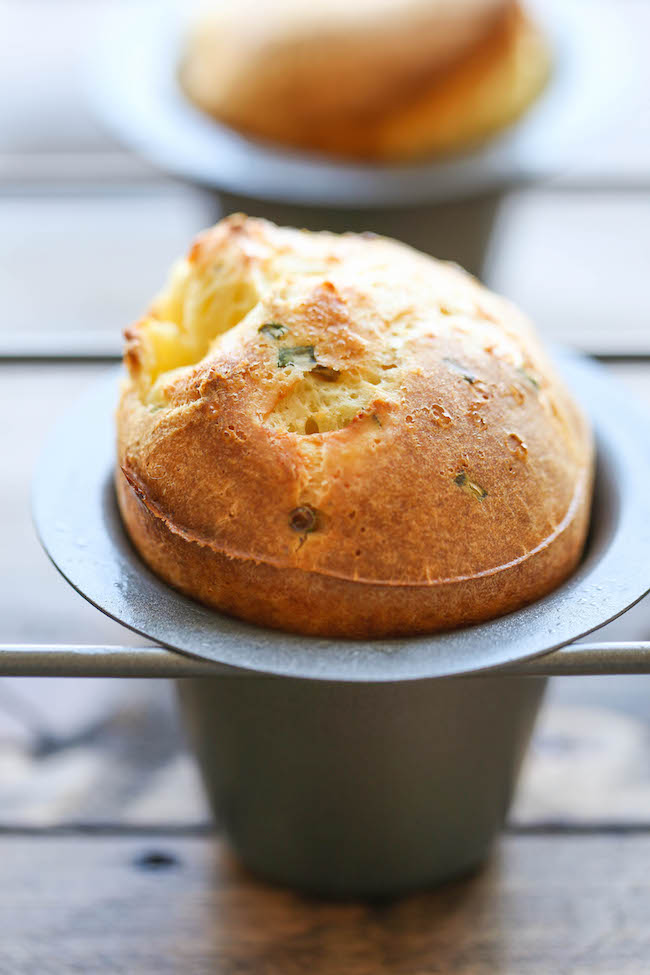 From there, you can slather on some melted butter and sprinkle on that freshly grated Parmesan. But remember, these are best served hot right out of the oven!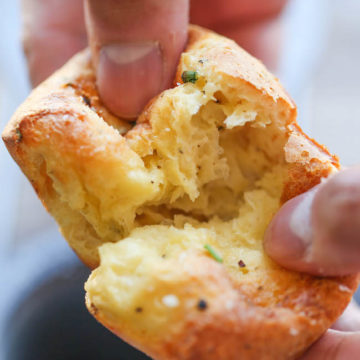 Easy Garlic Parmesan Popovers
Amazingly light, airy and moist popovers made so easily with one bowl. No mixer needed here!
10 minutes30 minutes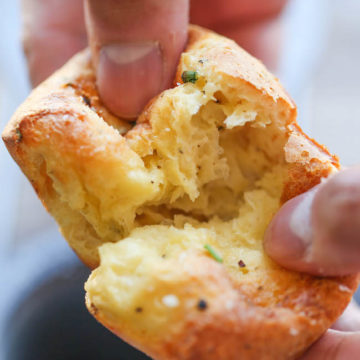 Ingredients:
2 tablespoons bacon fat
1 1/2 cups milk, at room temperature
3 large eggs, at room temperature
1 1/2 cups all-purpose flour
1 tablespoon chopped fresh chives
1 teaspoon garlic powder
1 teaspoon salt
1/2 teaspoon dried basil
1/4 teaspoon ground black pepper
2 tablespoons unsalted butter
2 tablespoons freshly grated Parmesan
Directions:
Preheat oven to 425 degrees F. Place a popover pan into the oven.*
In a large bowl, whisk together milk and eggs until frothy, about 1 minute. Whisk in flour, chives, garlic powder, salt, basil and pepper until just incorporated.
Remove popover pan from the oven and generously grease with bacon fat. Working quickly, fill popover pan half full with egg mixture.
Place into oven and bake for 25-30 minutes, or until golden brown.
Serve immediately with butter and Parmesan.
Notes:
*A standard muffin tin can also be used.
Did you Make This Recipe?
Tag @damn_delicious on Instagram and hashtag it #damndelicious.
Nutrition Facts
Serving Size
Servings Per Container 6
---
Amount Per Serving
Calories 255.5
Calories from Fat 110.7
% Daily Value*
Total Carbohydrate 26.3g
9%
---
*Percent Daily Values are based on a 2,000 calorie diet. Your daily values may be higher or lower depending on your calorie needs.