Cilantro Lime Chicken
Moist-tender chicken roasted to absolute perfection in a zesty, cilantro lime sauce. Quick and easy for any night of the week!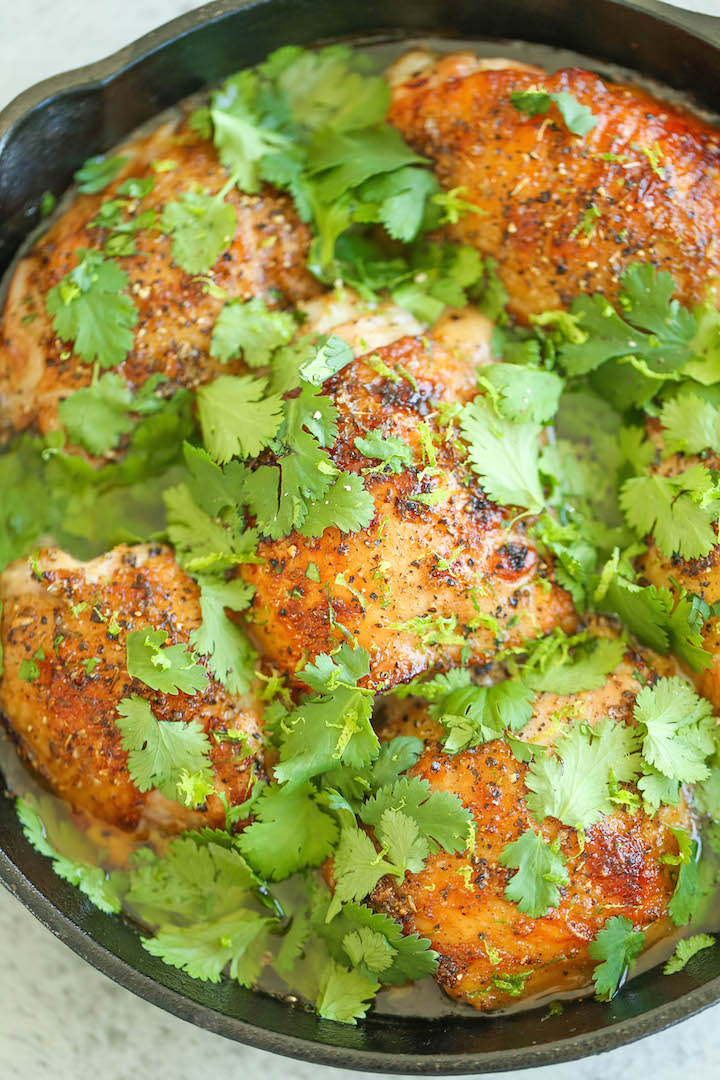 Greetings from Newport Beach! Butters and I left LA for a mini, quick getaway, driving down the PCH and enjoying the beach.
But of course we had to stop for Alta Coffee's famous toffee latte first and foremost in style. Argyle sweater and everything here.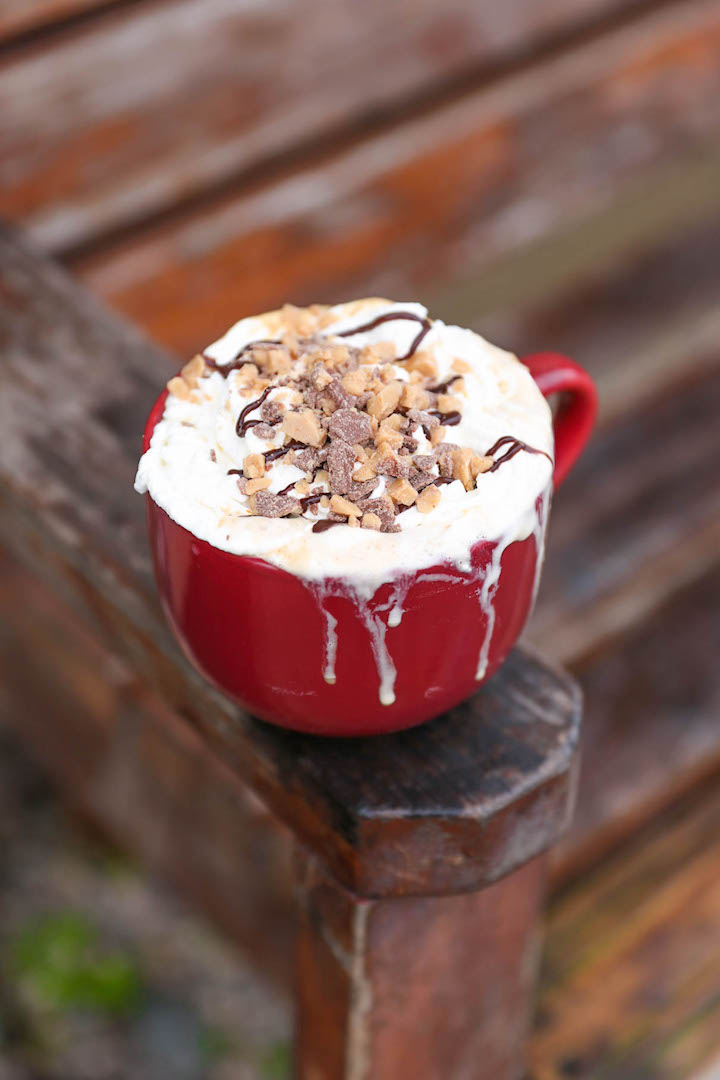 Then we stopped by Huntington Dog Beach where Butters clearly had the worst time of his life chasing squirrels, dipping his paws into the water and turkey-legging.
We even met another corgi peep, Milo!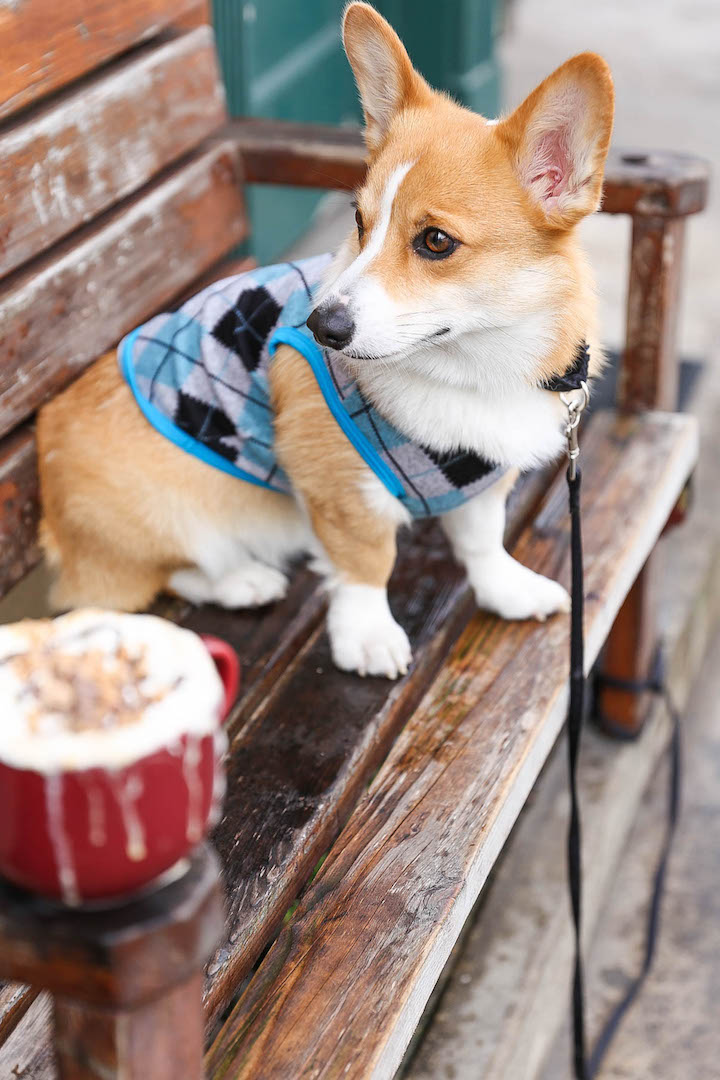 No, but really, we enjoyed the beach, got a facial, a pedicure, and basically had a treat-yo-self few days. That and a few lobster rolls from Slapfish.
But my only regret is ordering the lobster roll over the lobster grilled cheese. Epic fail here. But there's always next time, right?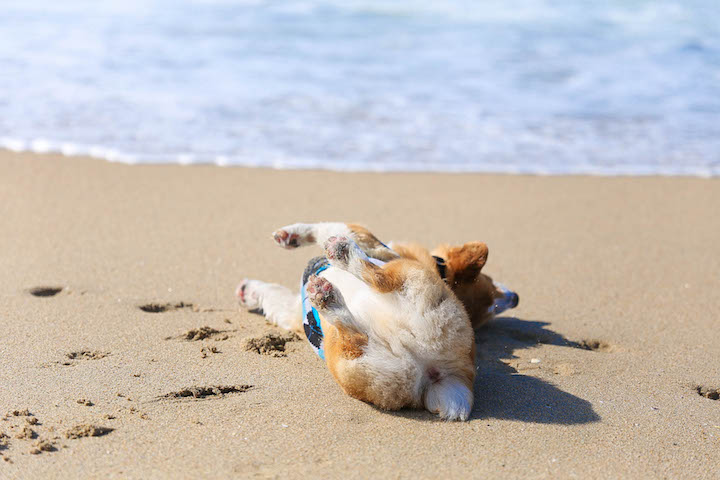 Until then, I'll have this cilantro lime chicken to tide me over.
Juicy, tender-crisp chicken thighs lightly coated in brown sugar for just a touch of sweetness and seasoned with paprika, oregano and basil.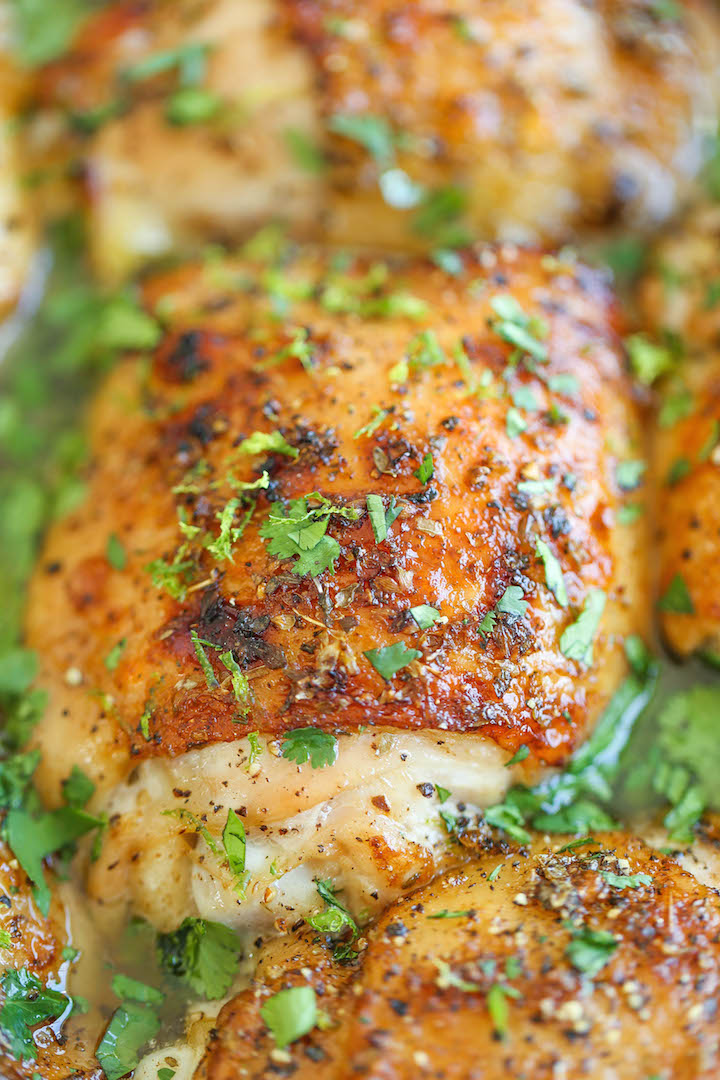 Not to mention that heavenly butter sauce that the chicken is cooked in with all the browned up bits from the bottom of the pan.
It may look gunky and all but those bits are golden. And you can easily spoon over some leftover sauce over brown rice or quinoa for a quick meal or snack!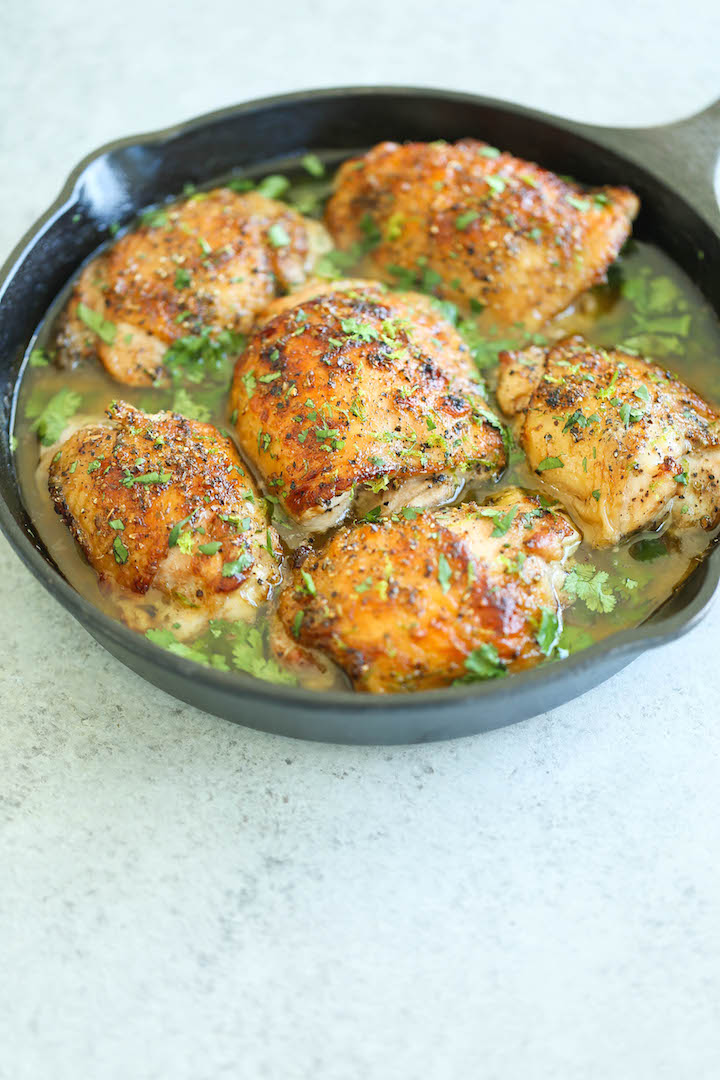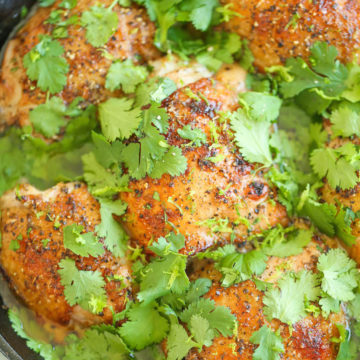 Cilantro Lime Chicken
Moist-tender chicken roasted to absolute perfection in a zesty, cilantro lime sauce. Quick and easy for any night of the week!
10 minutes
40 minutes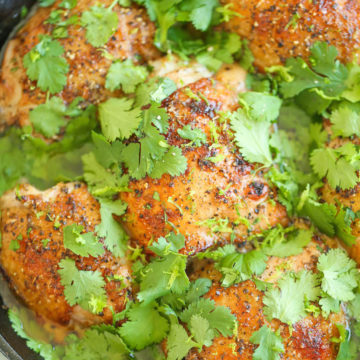 Ingredients:
8 teaspoons brown sugar, divided
8 bone-in, skin-on chicken thighs
2 teaspoons dried oregano
1 teaspoon dried basil
1 teaspoon smoked paprika
Kosher salt and freshly ground black pepper, to taste
4 tablespoons unsalted butter, divided
2 cloves garlic, minced
1 cup chicken broth
Juice of 2 limes
1/4 cup chopped fresh cilantro leaves
Directions:
Preheat oven to 400 degrees F.
Using your fingers, work the brown sugar, about 1 teaspoon per thigh, onto both sides of the chicken. Season with oregano, basil, paprika, salt and pepper, to taste.
Melt 2 tablespoons butter in a large oven-proof skillet over medium high heat. Add chicken, skin-side down, and sear both sides until golden brown, about 2-3 minutes per side; drain excess fat and set aside.
Melt remaining 2 tablespoons butter in the skillet. Add garlic, and cook, stirring frequently, until fragrant, about 1-2 minutes. Stir in chicken broth, lime juice and cilantro.
Bring to a boil; reduce heat and simmer until slightly reduced, about 5 minutes. Return chicken to the skillet.
Place into oven and roast until completely cooked through, reaching an internal temperature of 165 degrees F, about 25-30 minutes.
Serve immediately.
Did you Make This Recipe?
Tag @damn_delicious on Instagram and hashtag it #damndelicious.
Nutrition Facts
Serving Size
Servings Per Container 8
---
Amount Per Serving
Calories 243.2
Calories from Fat 162
% Daily Value*
Total Carbohydrate 6.4g
2%
---
*Percent Daily Values are based on a 2,000 calorie diet. Your daily values may be higher or lower depending on your calorie needs.