10 Go-To Ground Beef Recipes
Feed your family fast and quick with these easy ground beef recipes for any night of the week! A weeknight staple for sure!

If you always have ground beef stocked and ready in your freezer/fridge, well, look no further. You have 10 amazing reasons to thaw out that ground beef ASAP – from dips, to pastas to easy peasy slow cooker dinners!
1. One Pot Chili Mac and Cheese – Two favorite comfort foods come together in this easy meal that the whole family will love. [GET THE RECIPE.]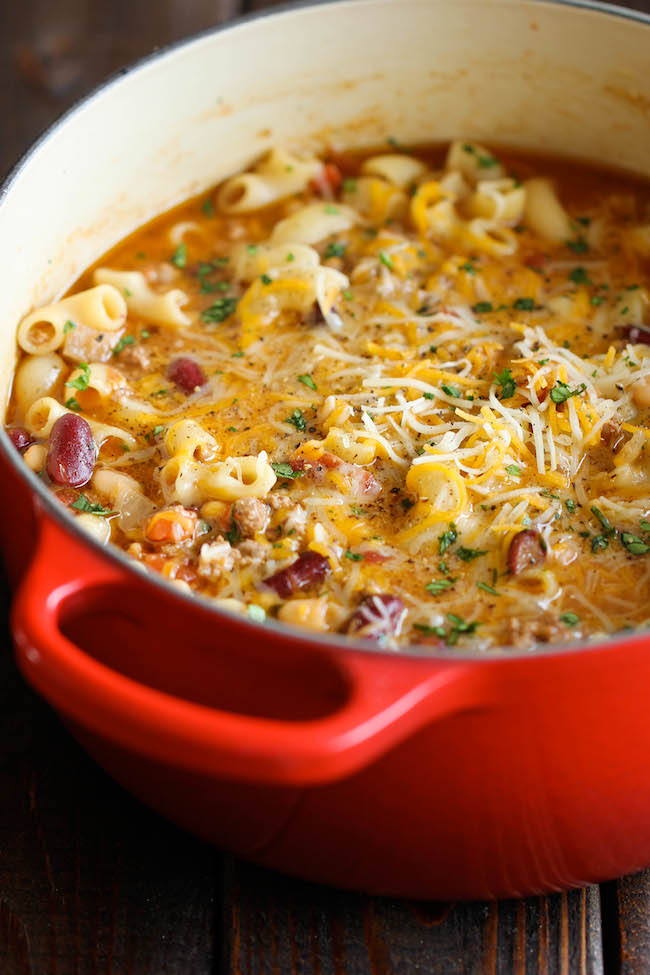 2. Slow Cooker Spaghetti Sauce – A rich and meaty spaghetti sauce easily made in the slow cooker with just 10 min prep. It doesn't get any easier than this. [GET THE RECIPE.]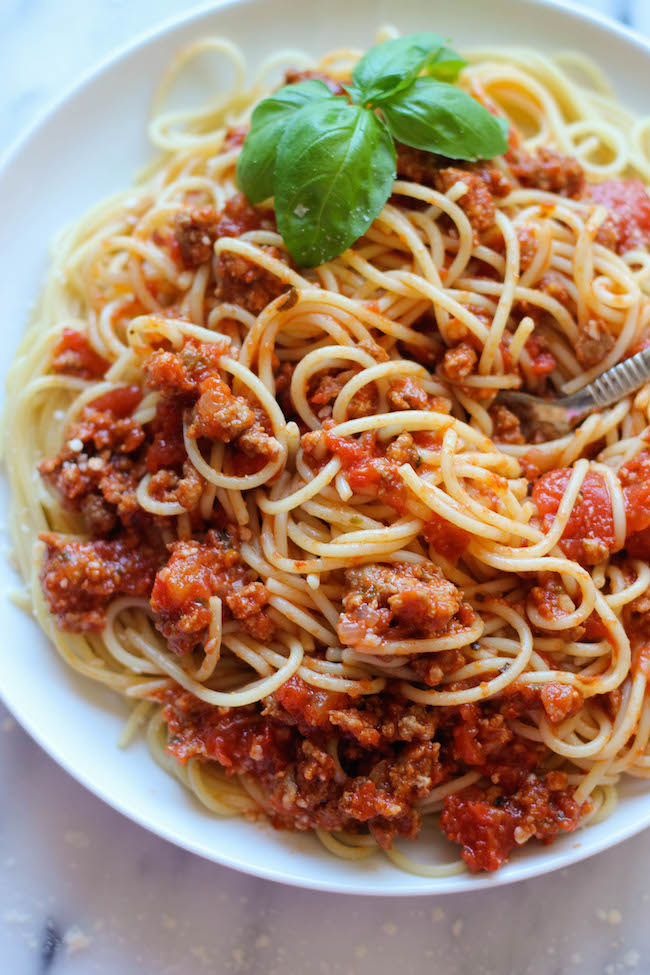 3. One Pot Cheeseburger Casserole – All the flavors of a cheeseburger in pasta form. [GET THE RECIPE.]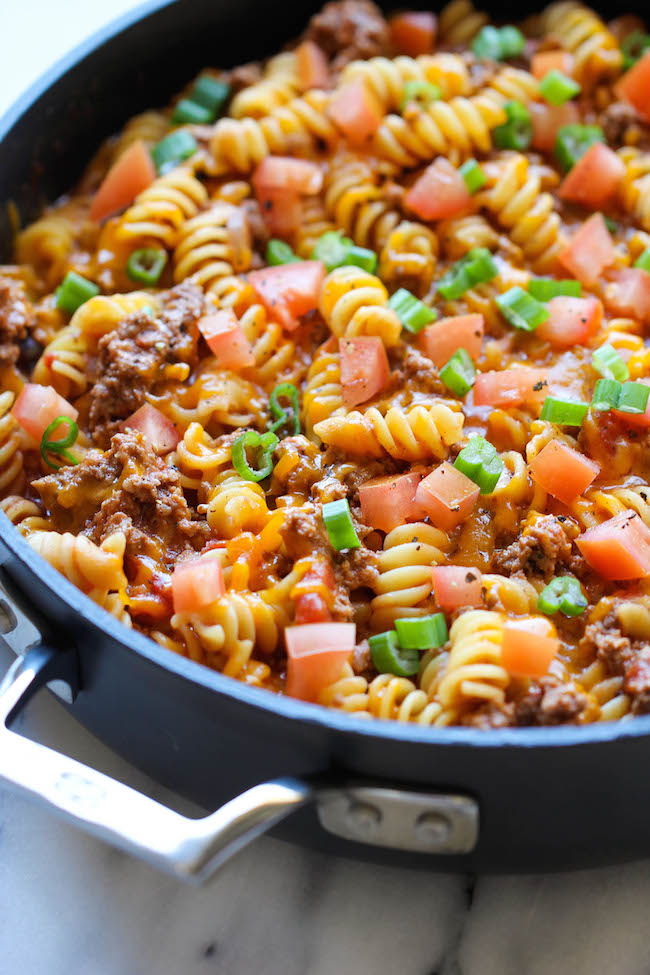 4. Korean Beef Bowl – Tastes just like Korean BBQ and is on your dinner table in just 15 minutes. Boom. [GET THE RECIPE.]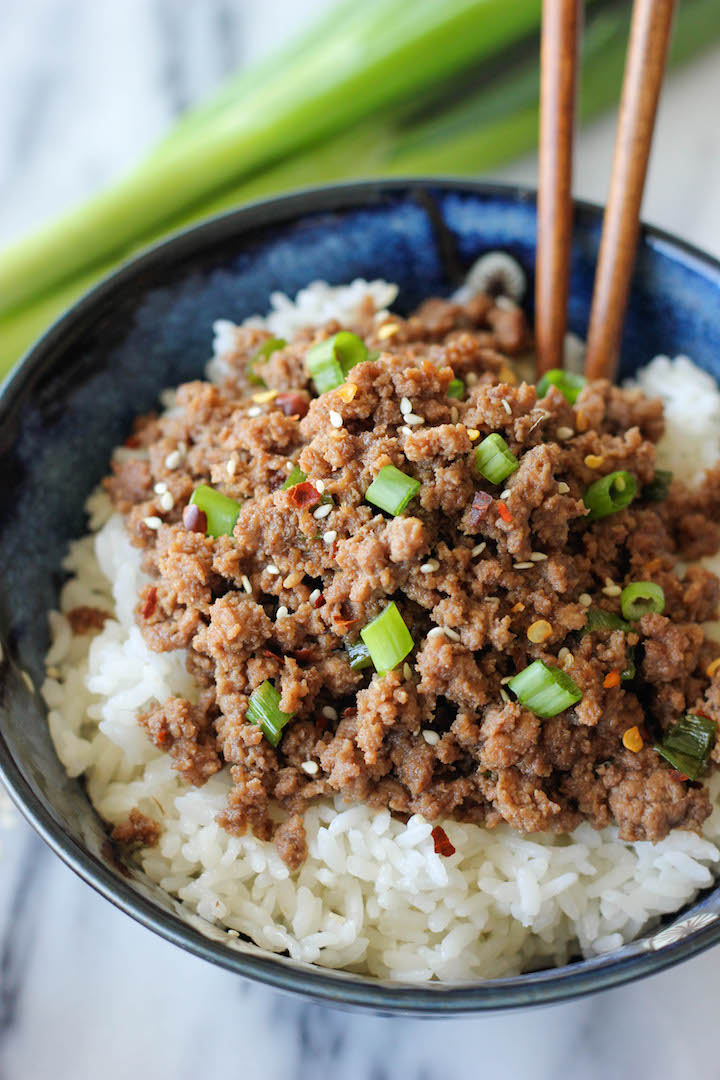 5. Slow Cooker Stuffed Peppers – Hearty, protein/fiber loaded peppers packed with so much flavor. Easy and effortless, of course. [GET THE RECIPE.]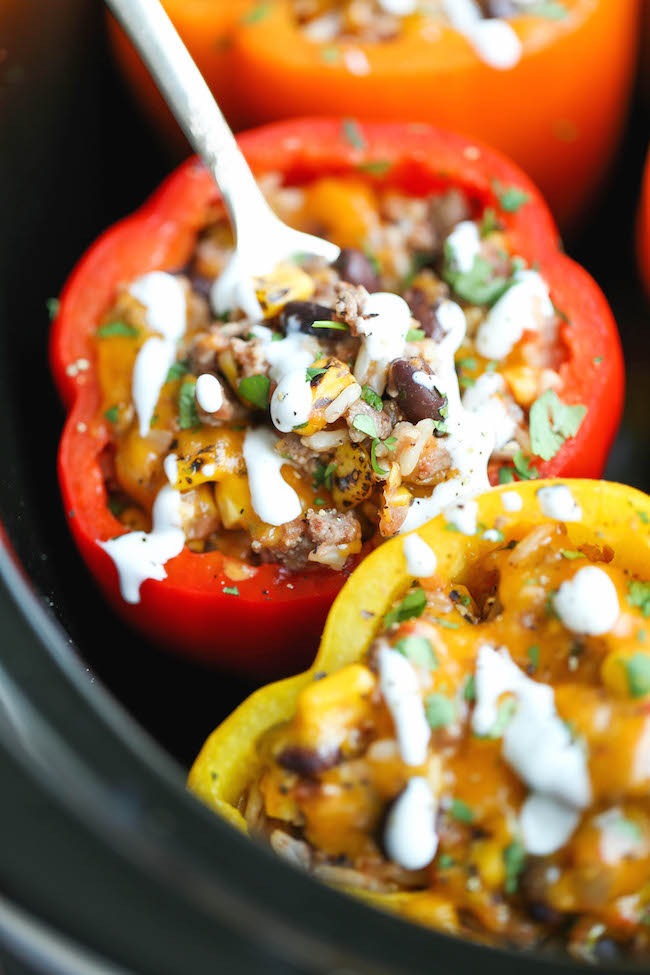 6. Beef Enchilada Dip – This meaty, cheesy enchilada dip comes together in 15 minutes, and is the perfect crowd pleasing appetizer. [GET THE RECIPE.]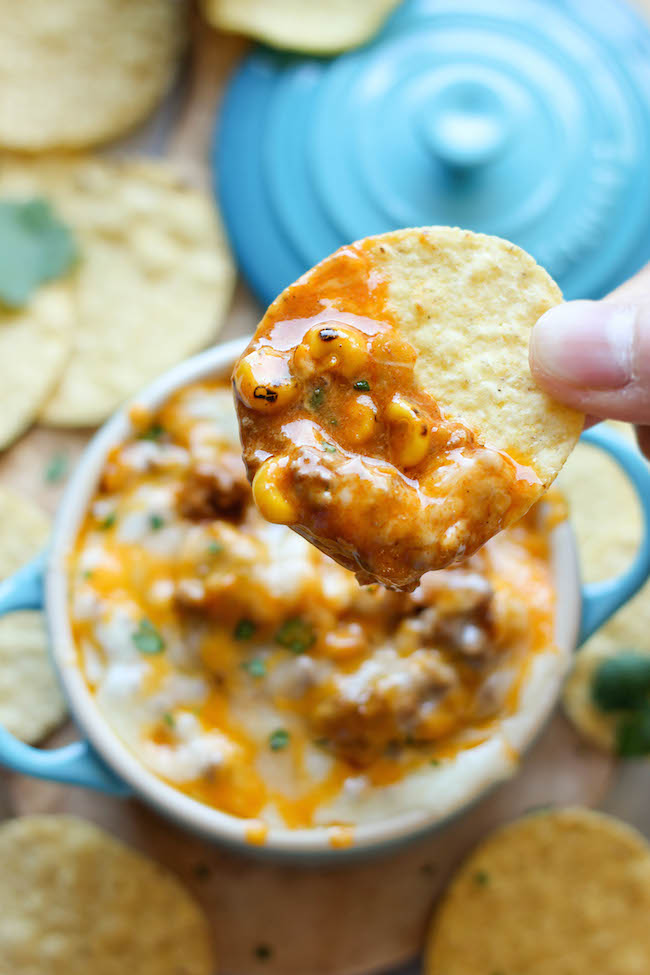 7. Slow Cooker Cheesy Tortellini – There's nothing better than coming home to the cheesiest tortellini ever. [GET THE RECIPE.]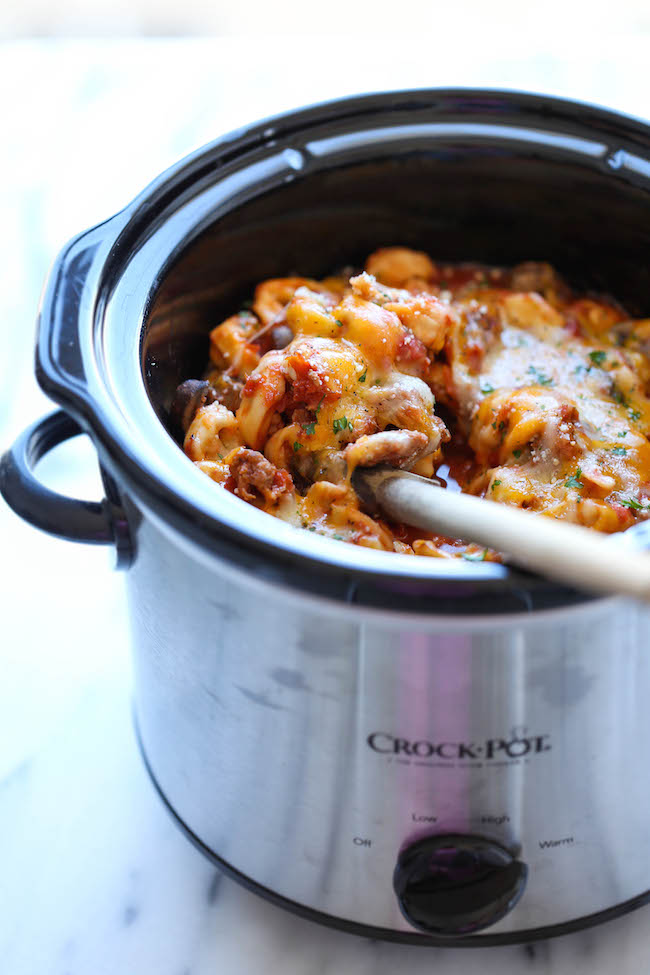 8. One Pot Taco Spaghetti – All your favorite flavors of tacos in spaghetti form – made in ONE PAN. So cheesy, comforting and stinking easy with pretty much zero clean-up. [GET THE RECIPE.]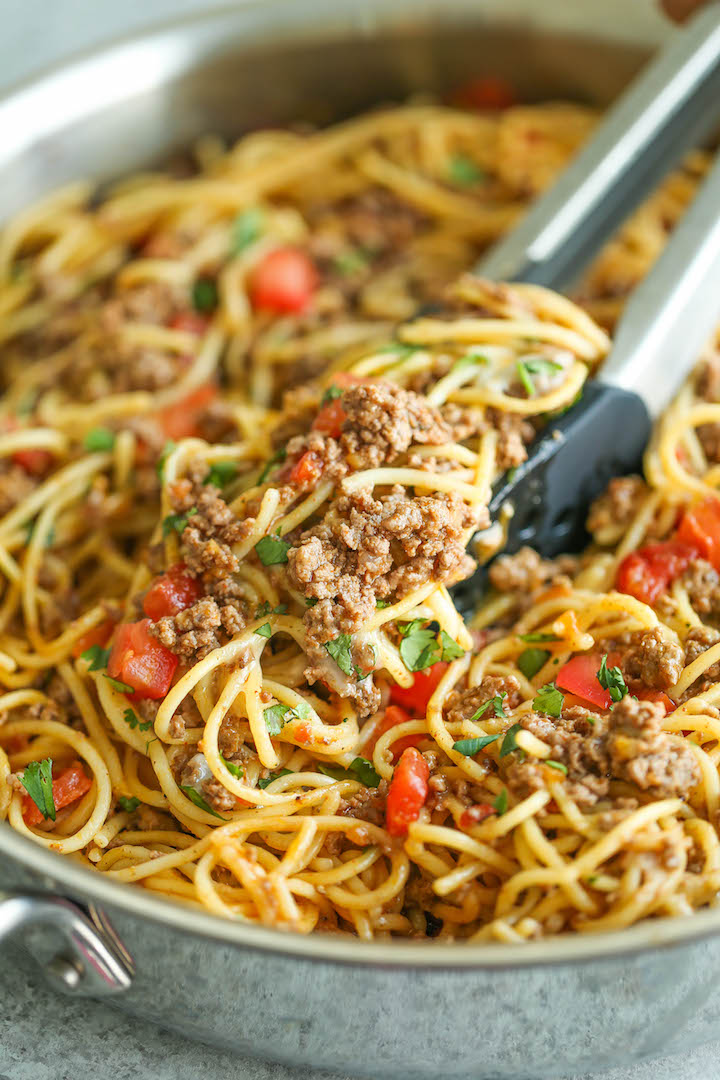 9. Cheesy Avocado Quesadillas – No-fuss quesadillas that are perfectly crisp and amazingly cheesy. An absolute must for those busy weeknights. Plus, how can you say no to avocado? [GET THE RECIPE.]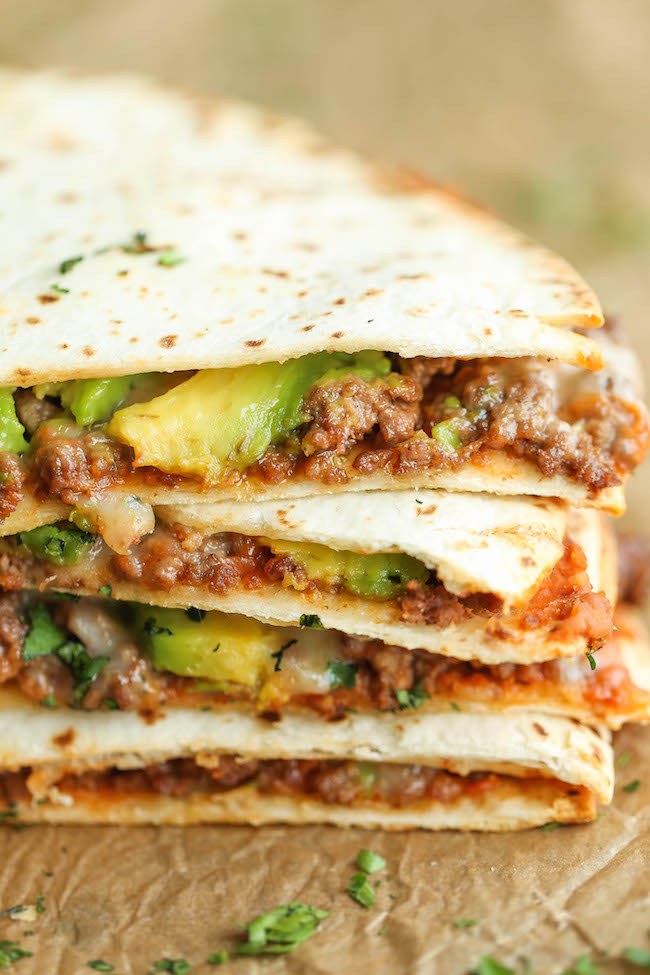 10. Baked Cream Cheese Spaghetti – An epic baked spaghetti casserole that's so cheesy and creamy. It's comfort food at its best, and EASIEST. [GET THE RECIPE.]