15 Superfast Asian Inspired Recipes
Quick and easy recipes that beat takeout in speed, taste AND budget. You can't beat that! All made in 30 min or less!

#TGIF! Finally. It's the weekend. Kind of.
Butters and I are diligently packing to move today (in the same city of course, although Los Angeles is massively huge!). We are without a fridge and oven for a few days but don't worry – I have 15 of my personal best and favorites to tide you over until I'm back in the kitchen.
And these recipes are super speedy that will beat takeout in a flash! Not to mention your wallets too. You win all around, right?
1. Teriyaki Chicken Noodle Bowls – The teriyaki sauce is completely homemade and way better than store-bought. Don't worry – the homemade version is easier to make than you think. [GET THE RECIPE.]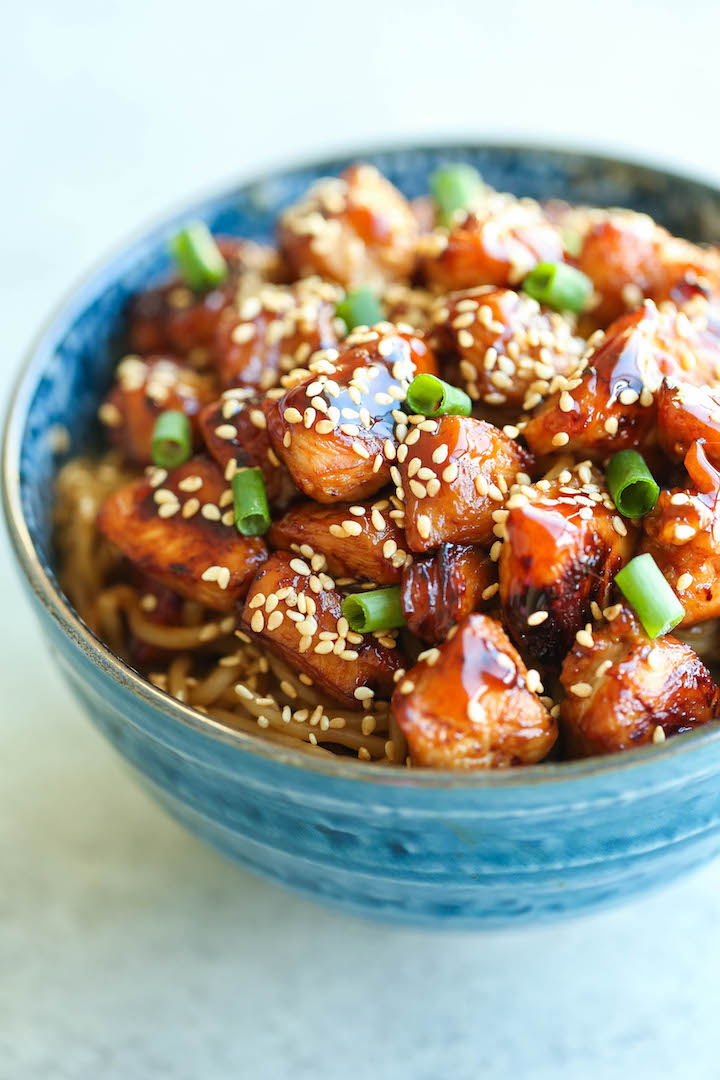 2. Easy Shrimp and Broccoli Stir Fry – The easiest stir fry you will ever make in just 20 min – it doesn't get easier (or quicker) than that. 287.3 calories per serving. [GET THE RECIPE.]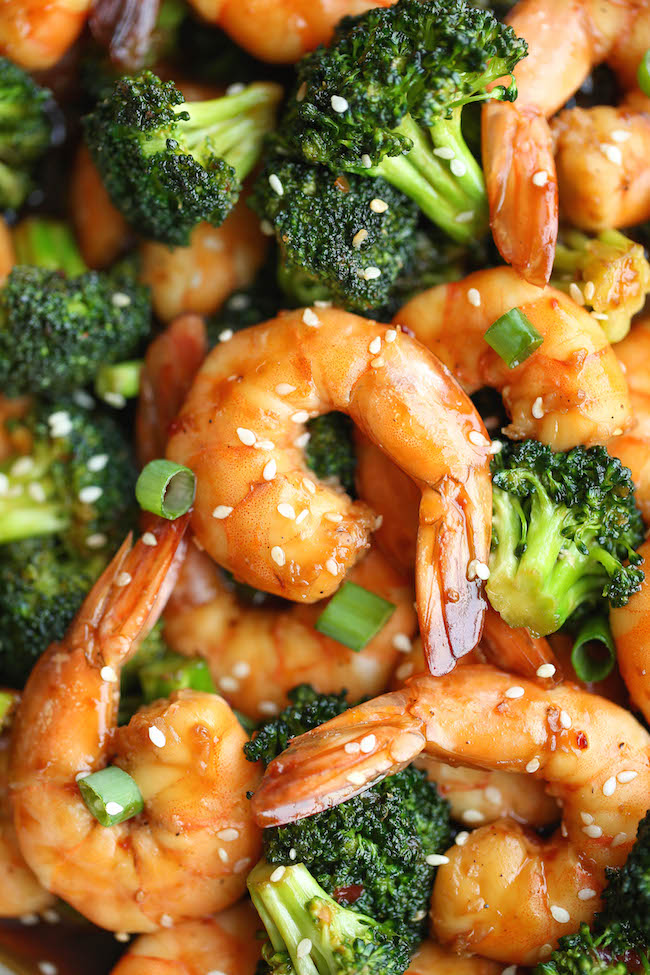 3. Asian Honey Chicken – A take-out favorite with the most heavenly honey glaze drizzle. It's epic, guys. [GET THE RECIPE.]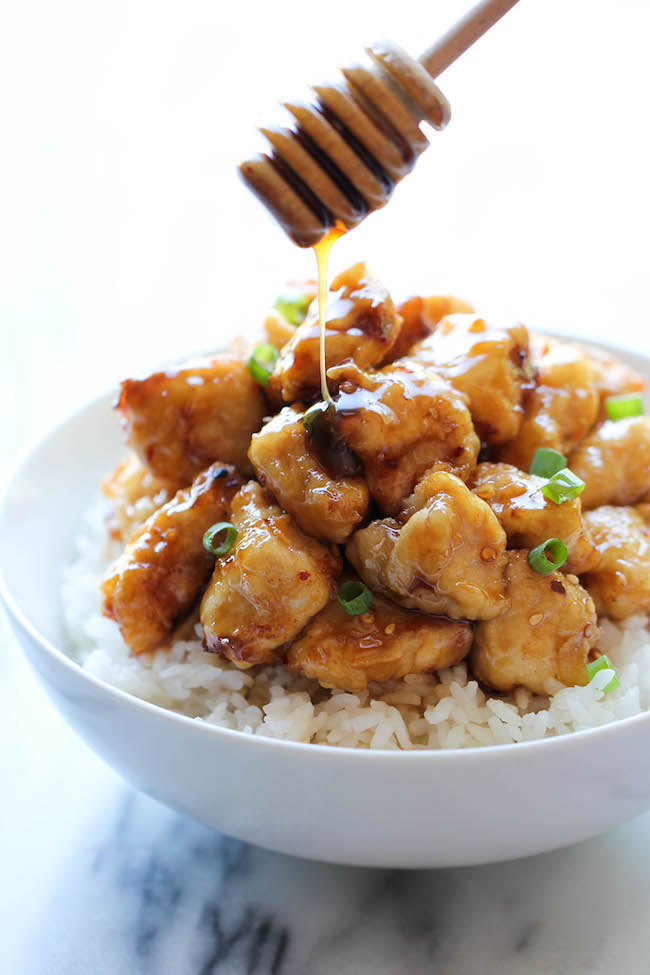 4. Asian Roasted Carrots and Broccoli – Packed with so much flavor with such a short ingredient list and just 5 min prep. A side dish that works for all your mains. [GET THE RECIPE.]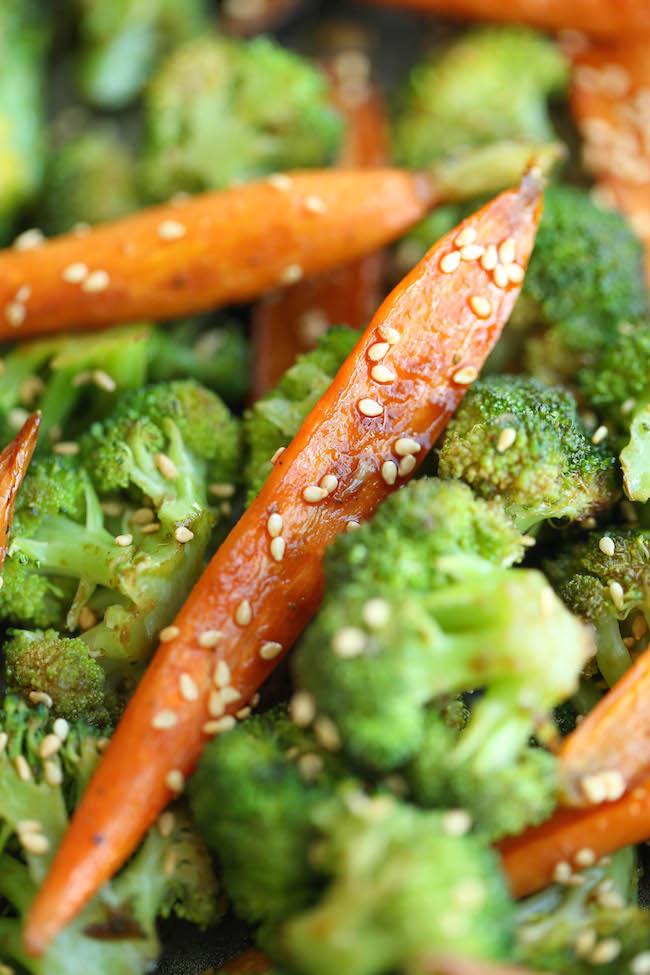 5. CPK's Kung Pao Spaghetti – Tastes just like everyone's favorite kung pao dish in pasta form. [GET THE RECIPE.]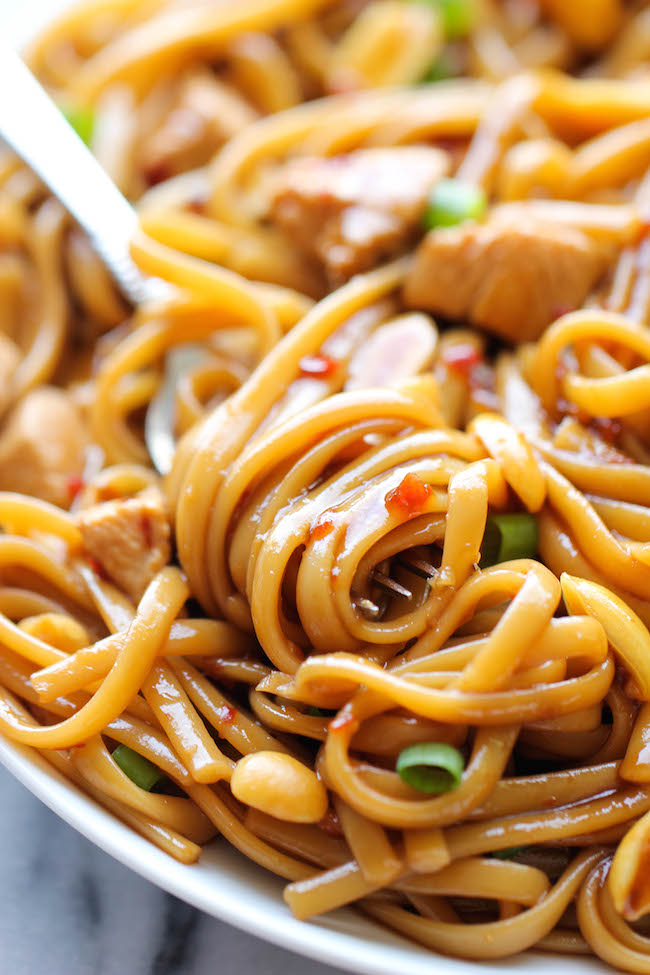 6. Easy Thai Shrimp Soup – This comes together in minutes using common ingredients and is such a crowd-pleaser. Your family will be begging for this on a weekly basis. Promise. [GET THE RECIPE.]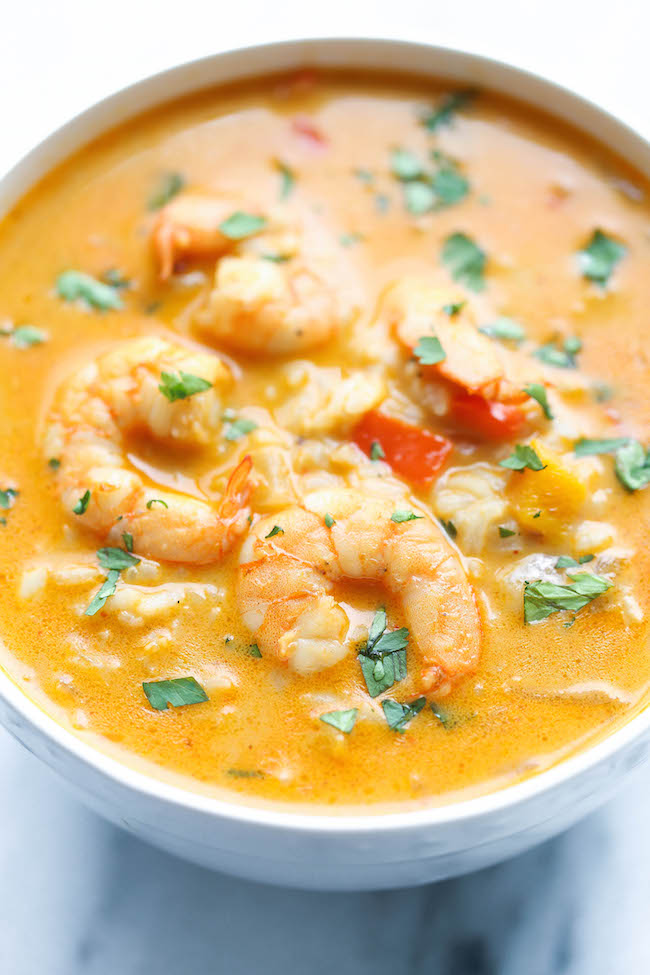 7. Crab Rangoon Dip – Another take-out favorite made into the creamiest, cheesiest dip of all, served with homemade wonton chips. [GET THE RECIPE.]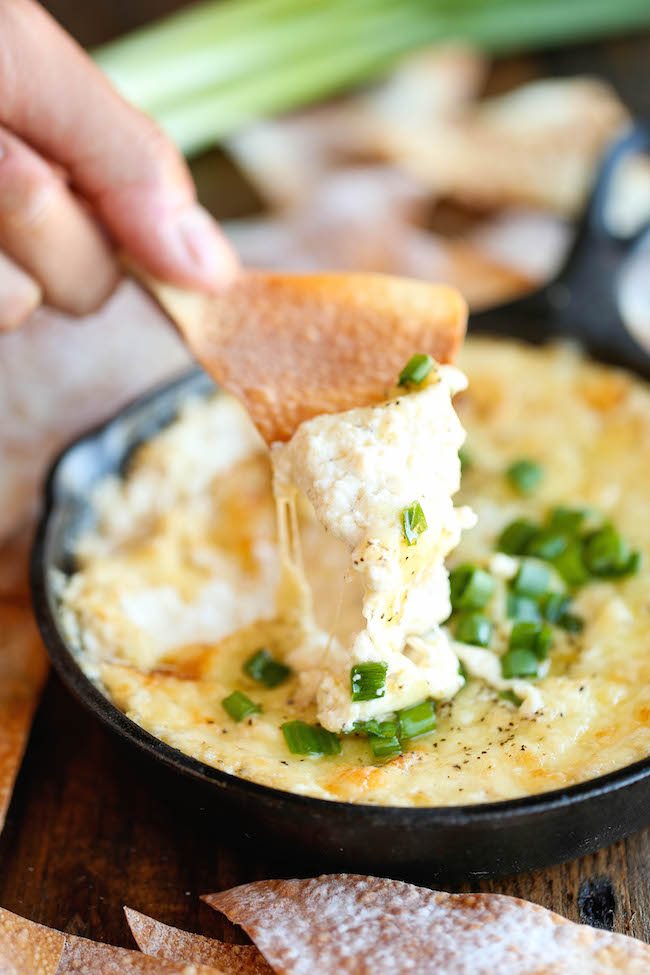 8. Asian Steak Roll Ups – Make-ahead roll ups with tons of veggies and the best Asian marinade loaded with so much flavor. Can be grilled or pan seared. [GET THE RECIPE.]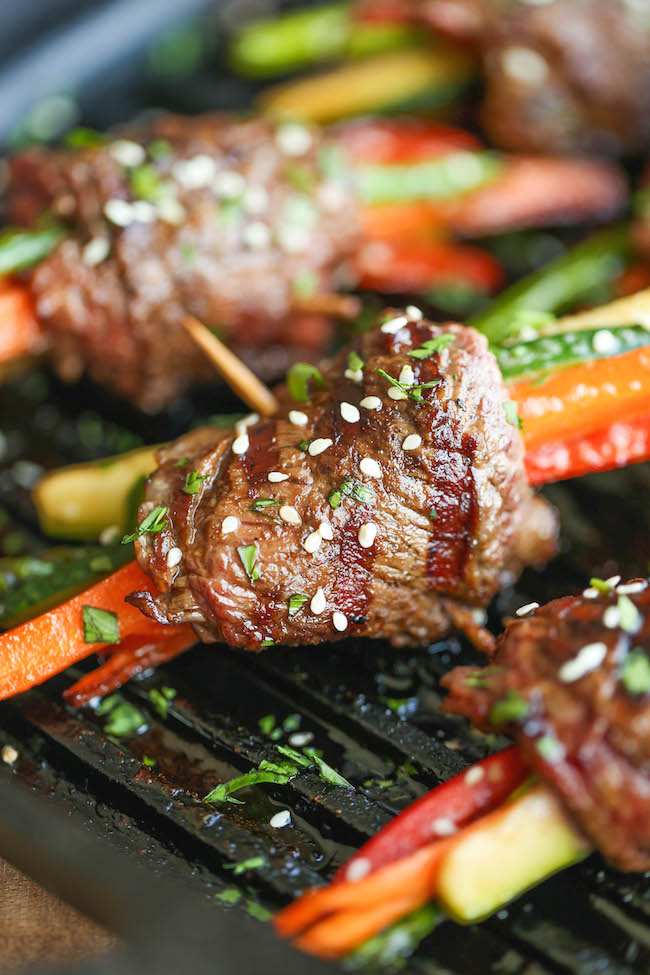 9. Slow Cooker Teriyaki Chicken and Rice – Saucy chicken, rice and veggies come together so easily right in the crockpot. Sure to be a weeknight staple. [GET THE RECIPE.]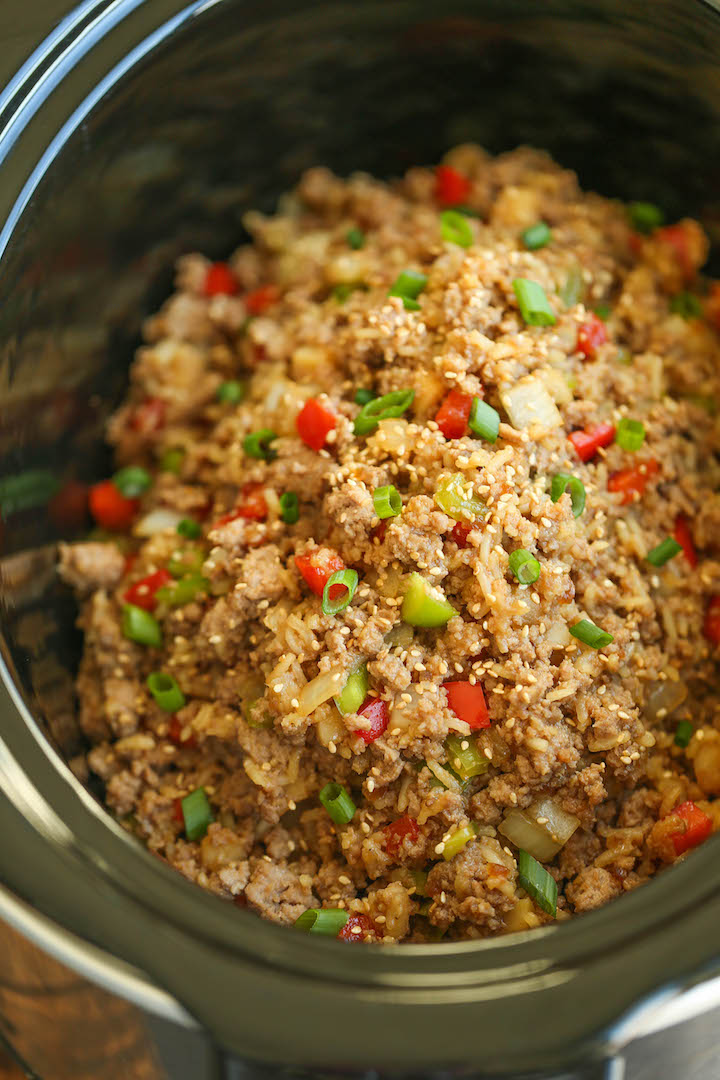 10. Asian Salmon in Foil – The best and easiest way to make salmon in foil – and you won't believe how much flavor is packed right in. And guys. There's no clean-up either. [GET THE RECIPE.]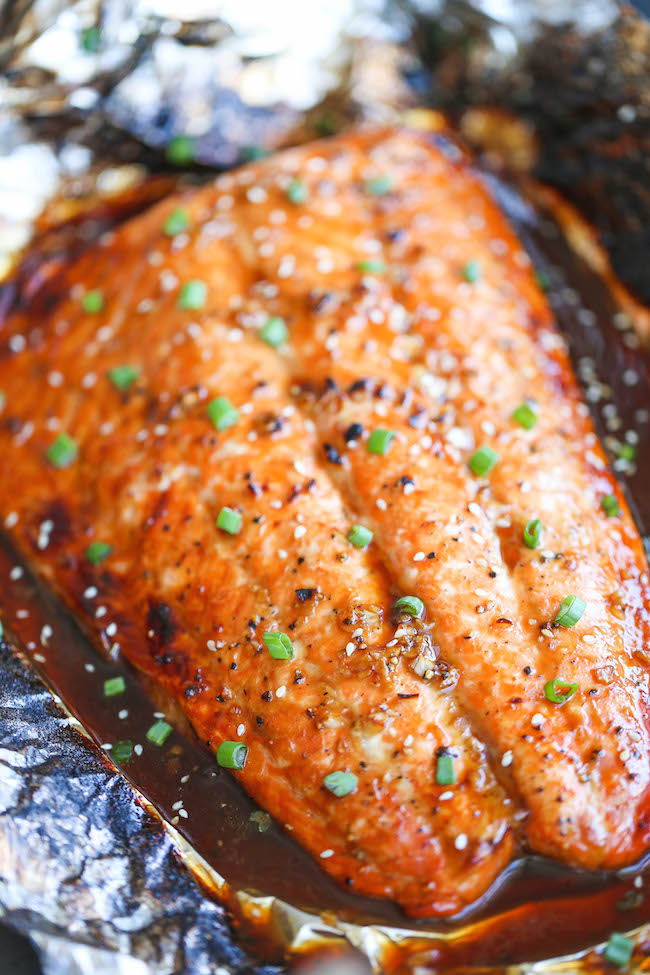 11. Pork Ginger Potstickers – Super easy, freezer-friendly potstickers made completely from scratch. You'll never want store-bought ever again. Sorry. [GET THE RECIPE.]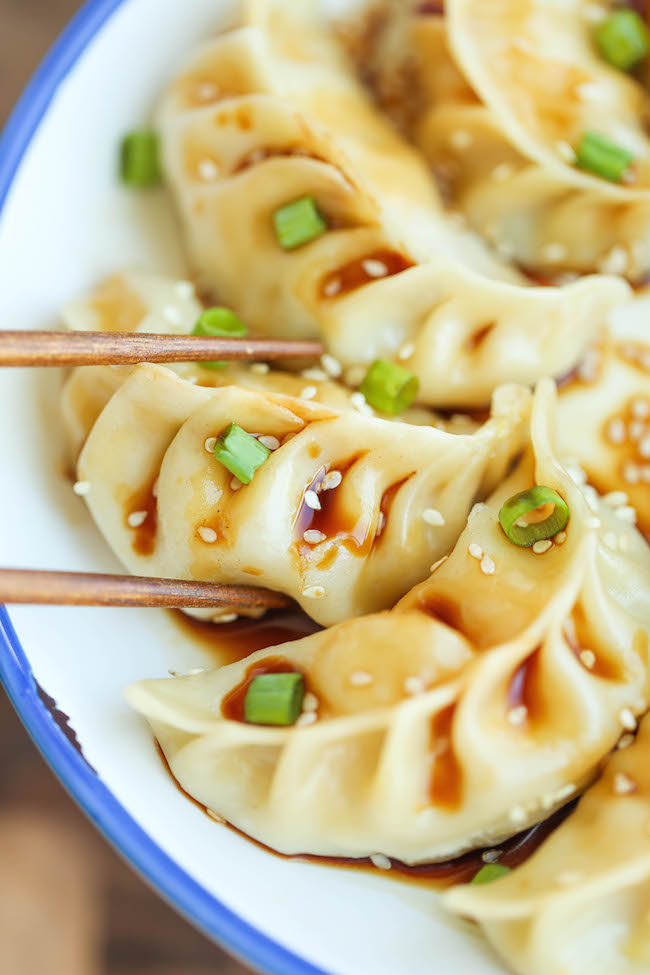 12. Slow Cooker Korean Beef – Amazingly tender, flavorful Korean beef easily made in the crockpot with just 10 min prep. Seriously. And it tastes just like KBBQ but way cheaper. [GET THE RECIPE.]
13. Easy Thai Chicken – So sticky, so tender and so moist. And the crushed peanut garnish just puts it over the top. [GET THE RECIPE.]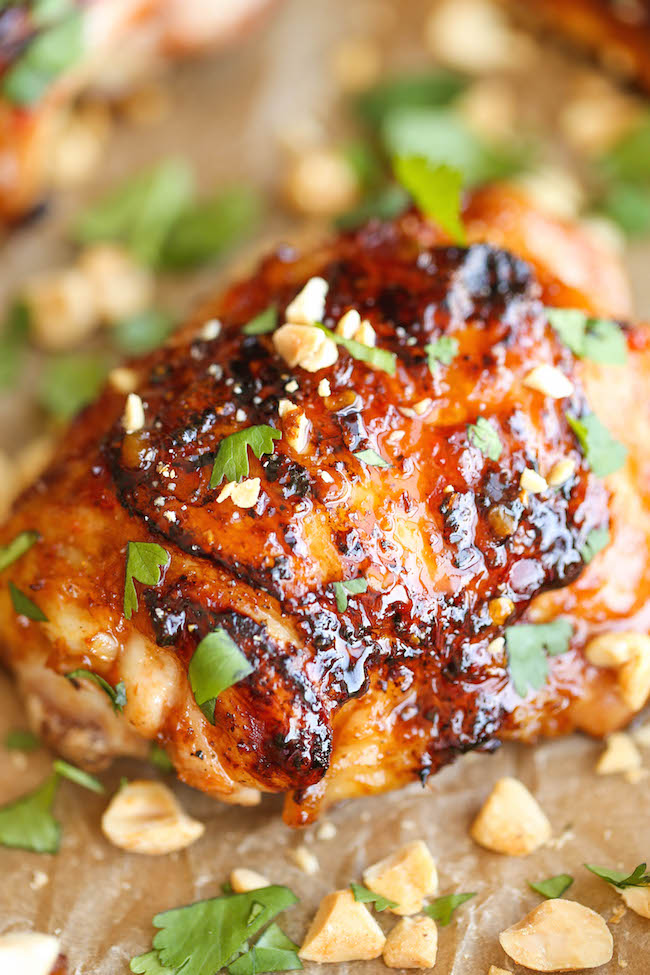 14. Teriyaki Salmon and Broccoli Bowls – Homemade teriyaki bowls with rice and veggies in minutes. Perfect for meal prep and portion control. [GET THE RECIPE.]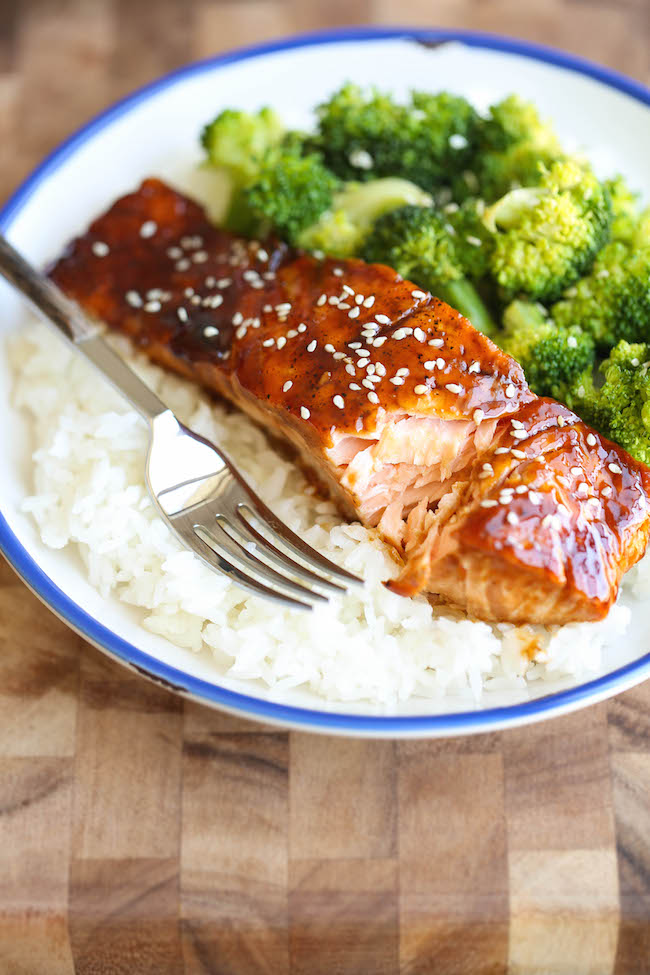 15. Asian Garlic Noodles – A no-fuss noodle stir-fry using pantry ingredients that you already have on hand. You can also add in as many veggies as you'd like for a clean-out-the-fridge meal. [GET THE RECIPE.]