Spam Fried Rice
A quick and easy dish that can be made with any meat or veggies that you have on hand. It's the perfect clean-out-the-fridge meal!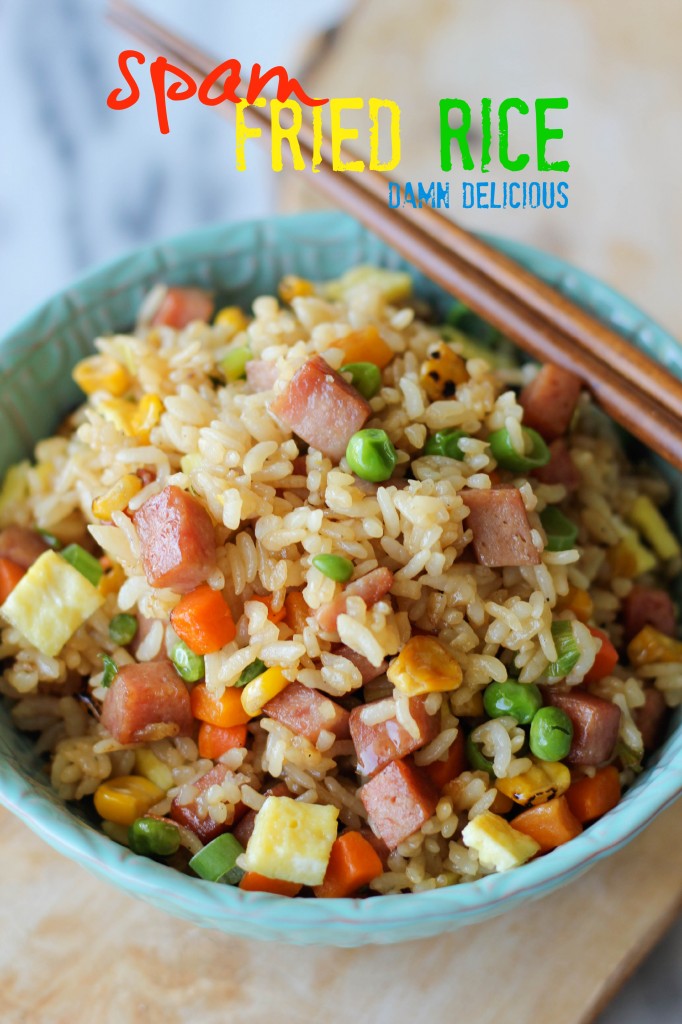 I love to cook Asian-inspired dishes so a rice cooker is much needed in our household. But for the last two years, we've actually been without a rice cooker and it's been driving me crazy. I just didn't have the time to shop around for a rice cooker so for the time being, we resorted to cooking basmati rice on the stovetop, but it just wasn't the same as using a rice cooker. That's why I was incredibly thrilled when Zojirushi asked me to review their Micom Rice Cooker & Warmer NL-AAC10/18.
MY OTHER RECIPES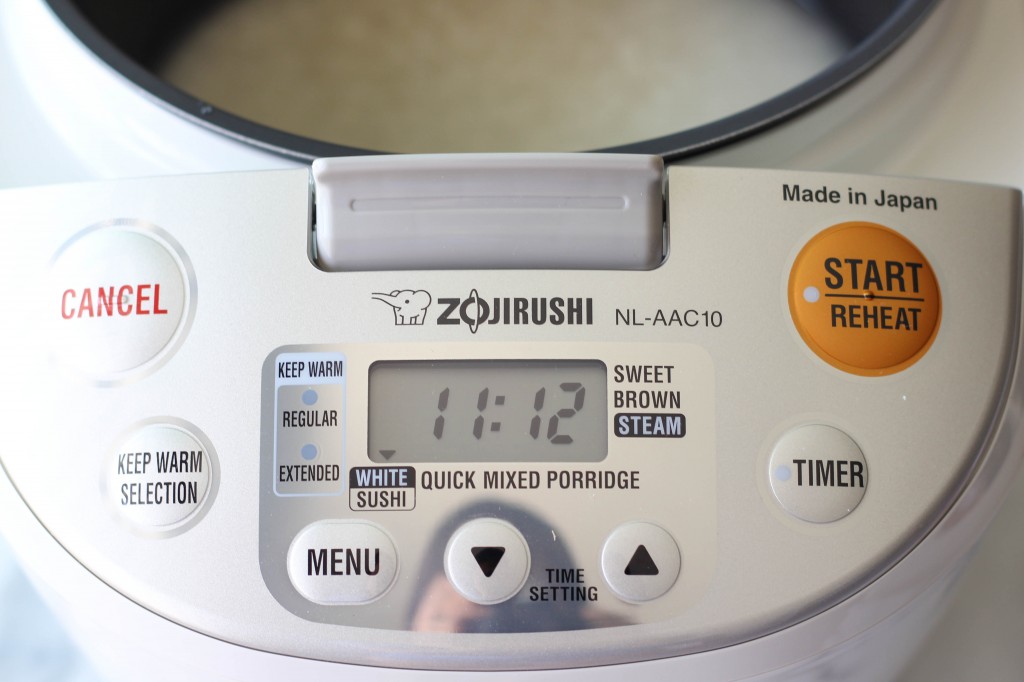 The minute I received the Micon, I was in heaven. With 7 different settings (white/sushi, mixed, porridge, sweet, brown, steam and quick cooking), a steaming basket, and a "keep warm" function, it's no surprise as to how the micon cooks such perfectly fluffy and tender rice every time. Plus, the cute melody that the rice cooker plays each time the rice is ready always puts a huge smile on my face.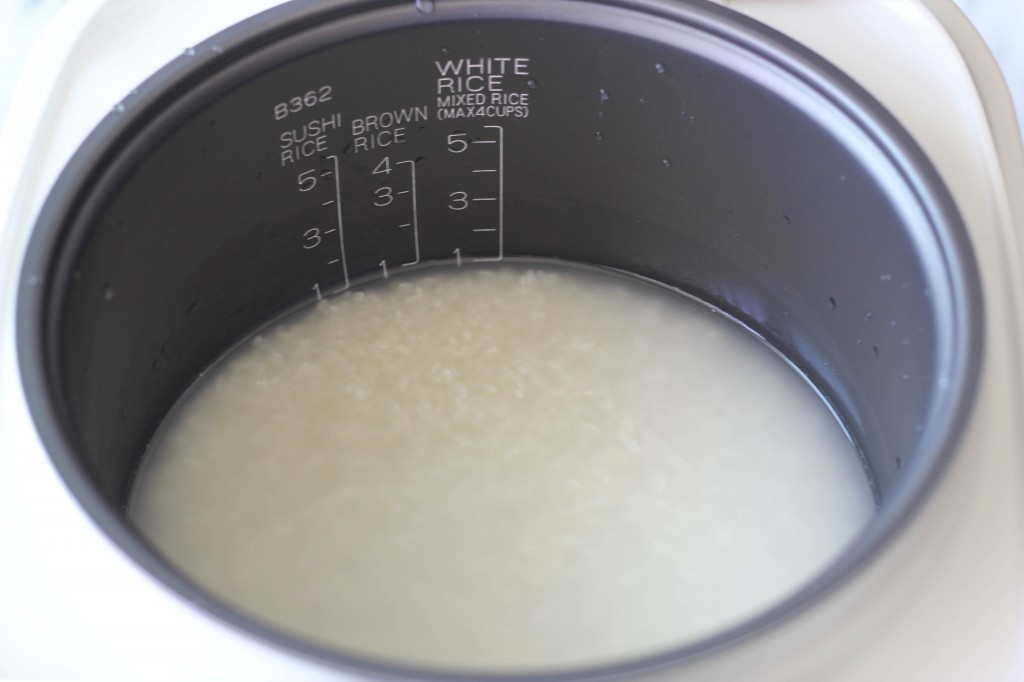 So with a full pot of perfectly cooked white rice, I couldn't help but make some fried rice. I've made pancetta fried rice and quinoa fried rice so I went a different route using Spam. I know that some people have HUGE aversions to canned meat but Spam was a major staple in our household growing up and it was such a delight when my mom would break open a can of Spam. Plus, with a drizzle of Sriracha, this Spam fried rice quickly became a childhood favorite!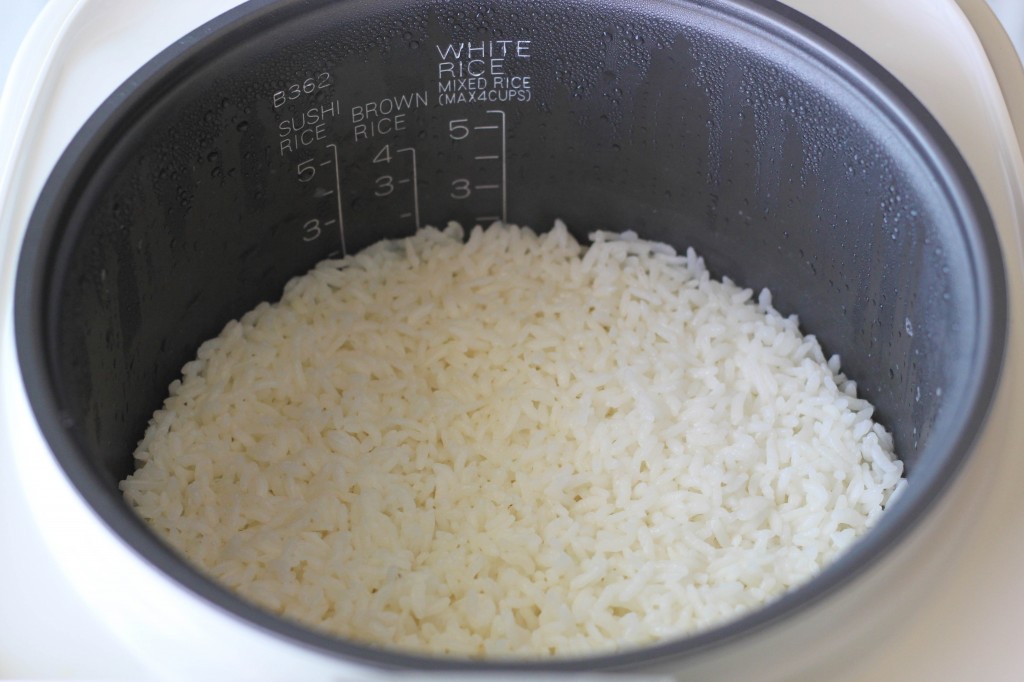 Now for the giveaway!
The kind folks over at Zojirushi are giving one lucky Damn Delicious reader the same rice cooker for your amazing creations! Just be sure to enter through the rafflecopter below. Good luck!
a Rafflecopter giveaway

Spam Fried Rice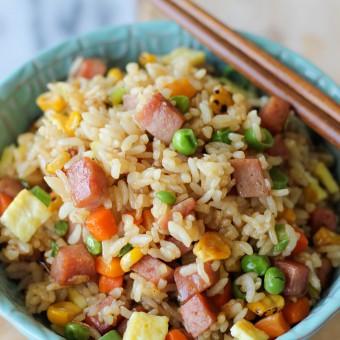 A quick and easy dish that can be made with any meat or veggies that you have on hand. It's the perfect clean-out-the-fridge meal!
Ingredients:
2 tablespoons vegetable oil, divided
2 large eggs, beaten
2 cloves garlic, minced
6 ounces Spam, diced
1/2 cup frozen corn
1/2 cup frozen peas
1/2 cup frozen diced carrots
3 cups cooked rice
1 1/2 tablespoons soy sauce
1/2 tablespoon fish sauce
1/4 teaspoon sesame oil
1/4 teaspoon white pepper
2 green onions, sliced
Sriracha, for serving
Directions:
Heat 1 tablespoon vegetable oil in a large skillet over low heat. Add eggs and cook until cooked through, about 2-3 minutes per side, flipping only once. Let cool before dicing into small pieces.
Heat remaining 1 tablespoon vegetable oil in the skillet over medium high heat. Add garlic and Spam, and cook, stirring often, until light golden brown, about 3-4 minutes.
Add corn, peas and carrots. Cook, stirring constantly, until vegetables are tender, about 1-2 minutes.
Add rice and gently toss to combine.
Add soy sauce, fish sauce, sesame oil and white pepper. Cook, stirring constantly, until heated through, about 1-2 minutes.
Stir in green onions and eggs.
Serve immediately, drizzled with Sriracha, if desired.
Disclosure: This giveaway is sponsored by Zojirushi. All opinions expressed are my own.