Skinny Fettuccine Alfredo
A rich and creamy lightened up alfredo sauce that's so easy to make, and it tastes just as good as the original!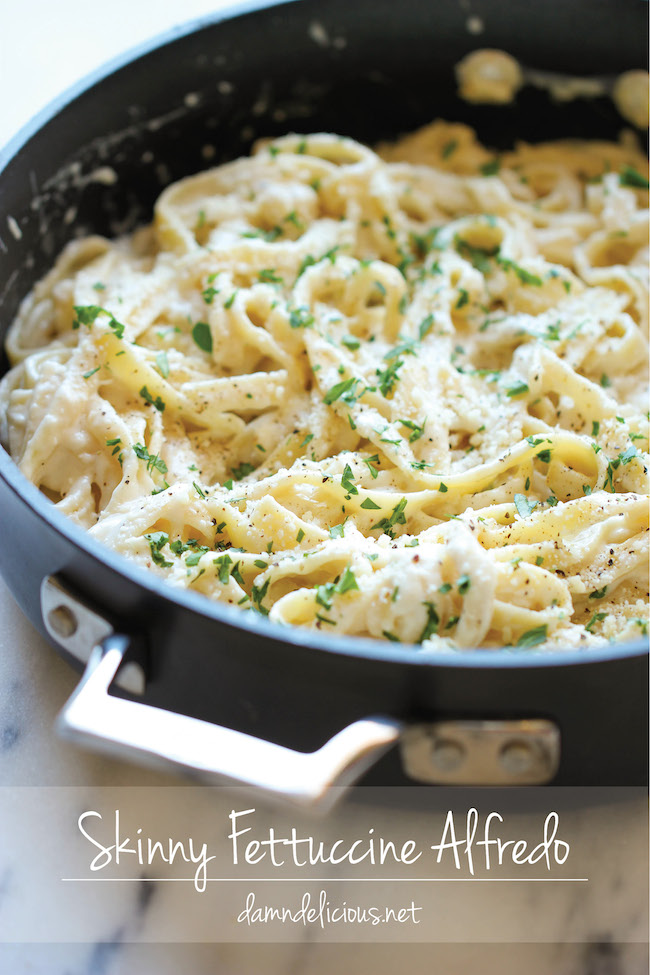 Fettuccine alfredo is one of favorite kind of comfort foods. It was always my go-to dish as a kid each time we went out to an Italian restaurant, particularly Olive Garden. But as I'm getting older and my metabolism has come to a screeching halt, it's been getting a little bit difficult to stomach this. Fortunately, I've found a "skinny" version that's a little lighter on your tummy, and it tastes just as creamy and comforting as the original!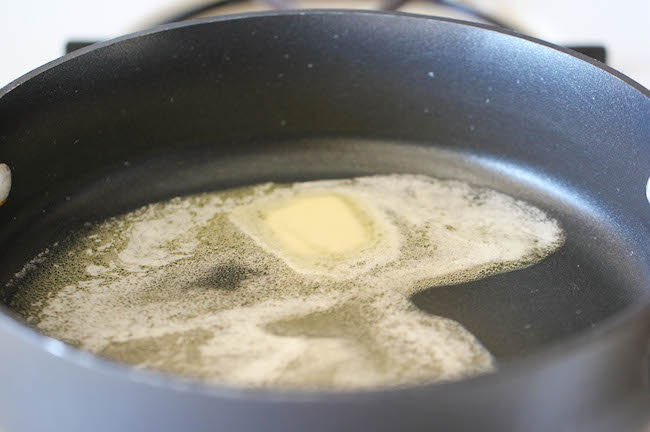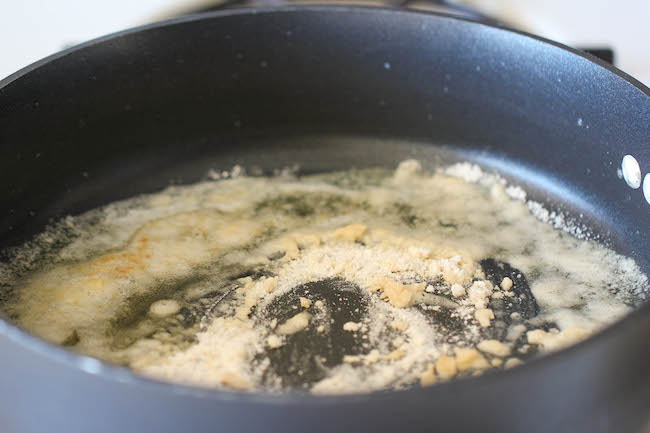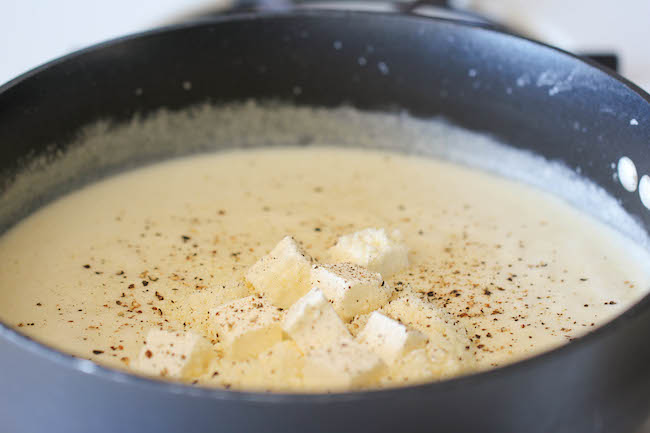 With a couple of lightened up options, you'll have this comforting fettuccine on your dinner table in less than 30 minutes. It's a super easy sauce that comes together simply by stirring until the cheese has melted. While that's happening, you can go ahead and boil up the pasta, and when your sauce is ready, you can just throw that in and you're all set. Now how easy was that? Just be sure to have some self-control around this because you'll want to eat the entire pan!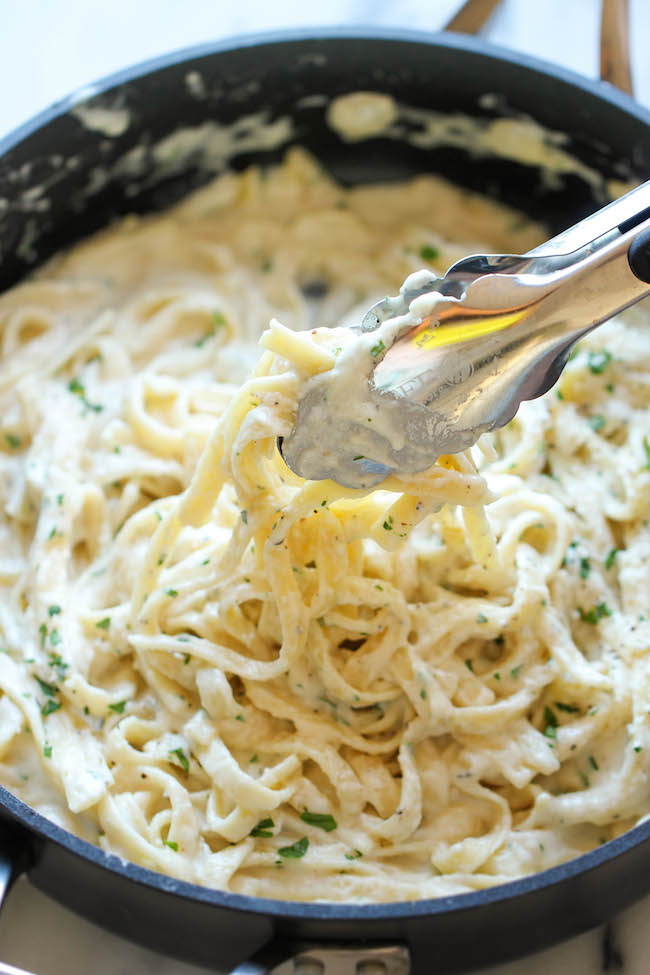 Skinny Fettuccine Alfredo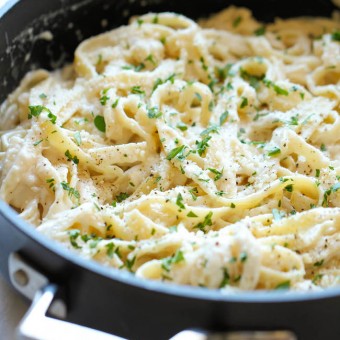 A rich and creamy lightened up Alfredo sauce that tastes just as good as the original!
Ingredients:
8 ounces fettuccine
2 tablespoons unsalted butter
2 tablespoons all-purpose flour
1 1/4 cups 2% milk, or more, as needed
2 tablespoons heavy cream
1/4 teaspoon garlic powder
2 ounces Neufchatel cheese, cubed
1/4 cup freshly grated Parmesan cheese
Kosher salt and freshly ground black pepper, to taste
2 tablespoons chopped fresh parsley leaves
Directions:
In a large pot of boiling salted water, cook pasta according to package instructions; drain well.
Melt butter in a saucepan over medium heat. Whisk in flour until lightly browned, about 1 minute. Gradually whisk in milk, and cook, whisking constantly, until incorporated, about 1-2 minutes. Stir in heavy cream and garlic powder until slightly thickened, about 1 minute.
Stir in cheeses until melted, about 1-2 minutes. If the mixture is too thick, add more milk as needed; season with salt and pepper, to taste.
Stir in pasta and gently toss to combine.
Serve immediately, garnished with parsley, if desired.
Why It's A Smart Choice
Nutrition Facts
Serving Size
Servings Per Container 4
---
Amount Per Serving
Calories 384.6 Calories from Fat 128.7
% Daily Value*
Total Fat 14.3g 22%
Saturated Fat 8.0g 40%
Trans Fat 0.4g
Cholesterol 42.0mg 14%
Sodium 164.4mg 7%
Total Carbohydrate 49.6g 17%
Dietary Fiber 1.8g 7%
Sugars 5.7g
Protein 13.7g 27%
---
*Percent Daily Values are based on a 2,000 calorie diet. Your daily values may be higher or lower depending on your calorie needs.
Most fettuccine alfredo recipes use only heavy cream for the sauce, but this recipe lightens it up by replacing most of it with milk!
Now for a balanced meal, be sure to add a meat or alternative such as chicken, shrimp, or tofu, and some veggies such as this garlic parmesan roasted broccoli side dish.
Nutritional information provided by Jessica Penner, RD at Smart Nutrition.