Red Lobster Cheddar Bay Biscuits
These copycat biscuits are unbelievably easy to make in just 20 minutes, and they taste a million times better than the original!
I have the fondest memories of Red Lobster. It was always our go-to place for big familial celebrations, particularly for our birthdays. And since we never went out for dinner and generally consumed a Korean meal 7 days a week, it was always a huge deal to order lobster. It was as if we had won the lottery! But other than the lobster, there was something else on the menu that was just as lottery-worthy. It was, of course, the cheddar bay biscuits.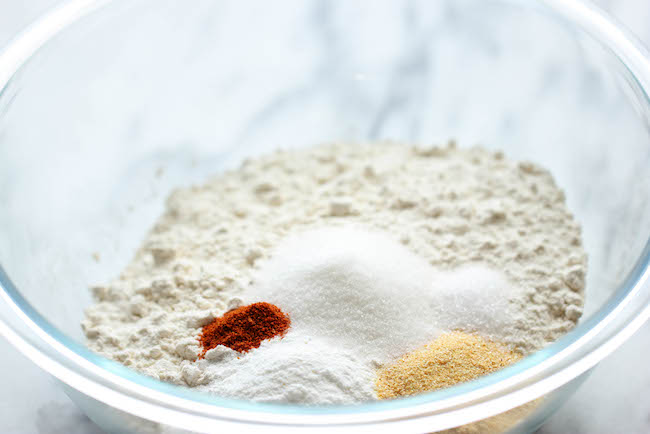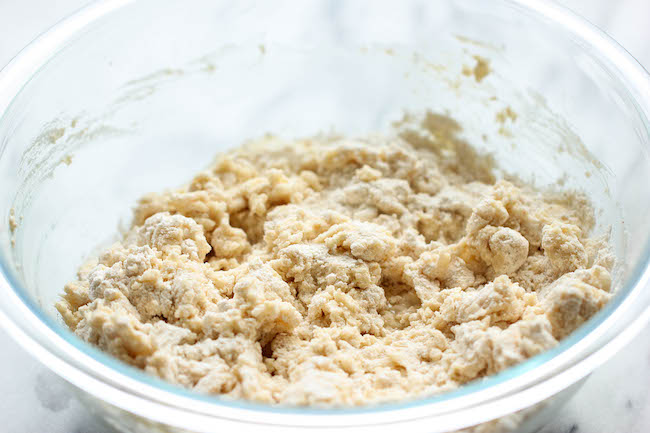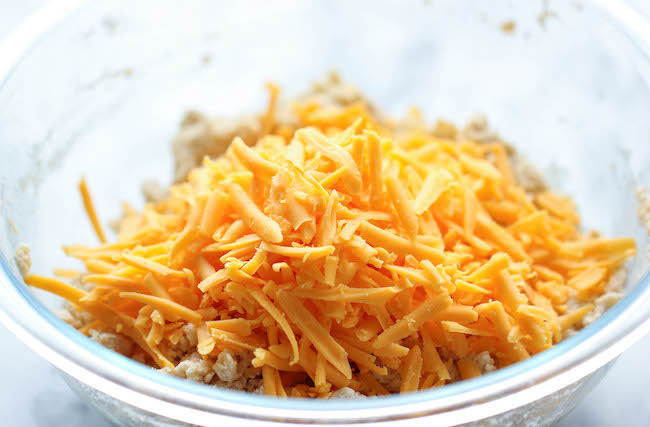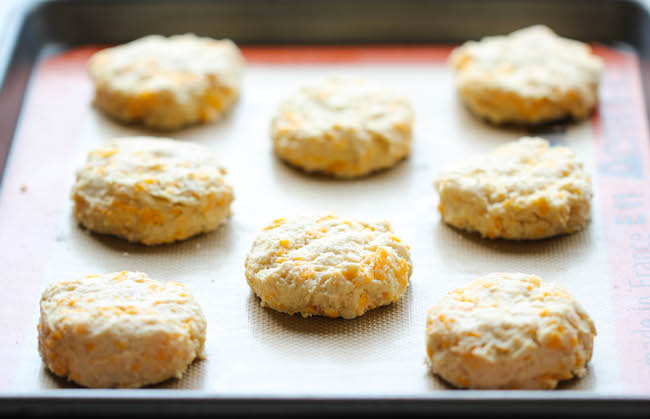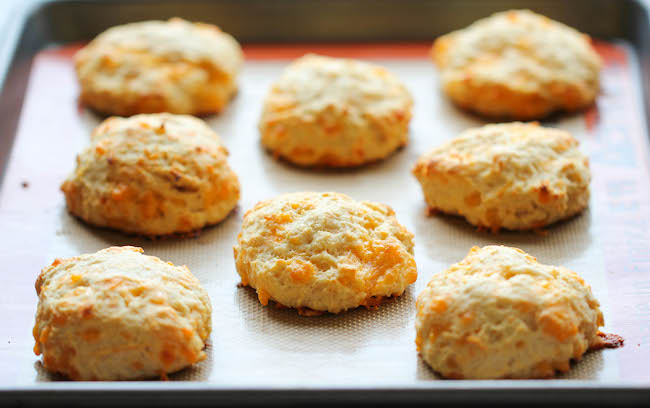 Now I don't know about you guys but I absolutely 
love
discovering copycat recipes from
Pinterest
. From this
Olive Garden Zuppa Toscana
to
PF Chang's Mongolian Beef
, I am having a blast recreating some of my restaurant favorites. And these cheddar bay biscuits are no exception. The best part about it is that it literally 
only takes 20 min to make
!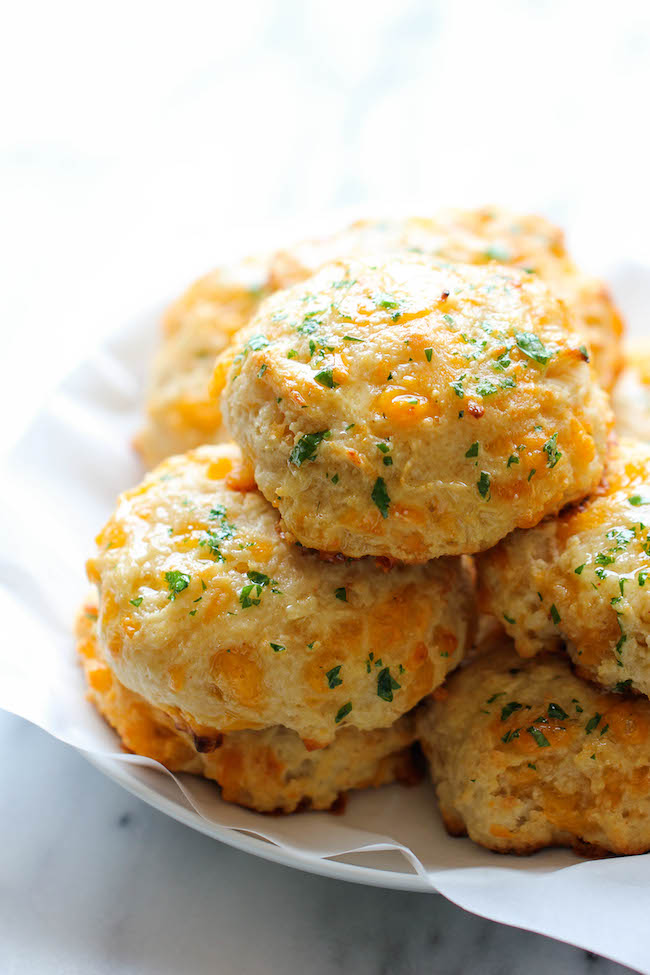 There's no kneading or rolling of any kind. Simply stir everything together, drop them onto a baking sheet and that's it. From there, you'll have the flakiest, most fluffy biscuit you could possibly dream of, with a hit of spiciness from the cayenne pepper. And with that melted butter brushed right on, it is absolute perfection. Just be sure to practice some self control before you devour all 10 of these like I did!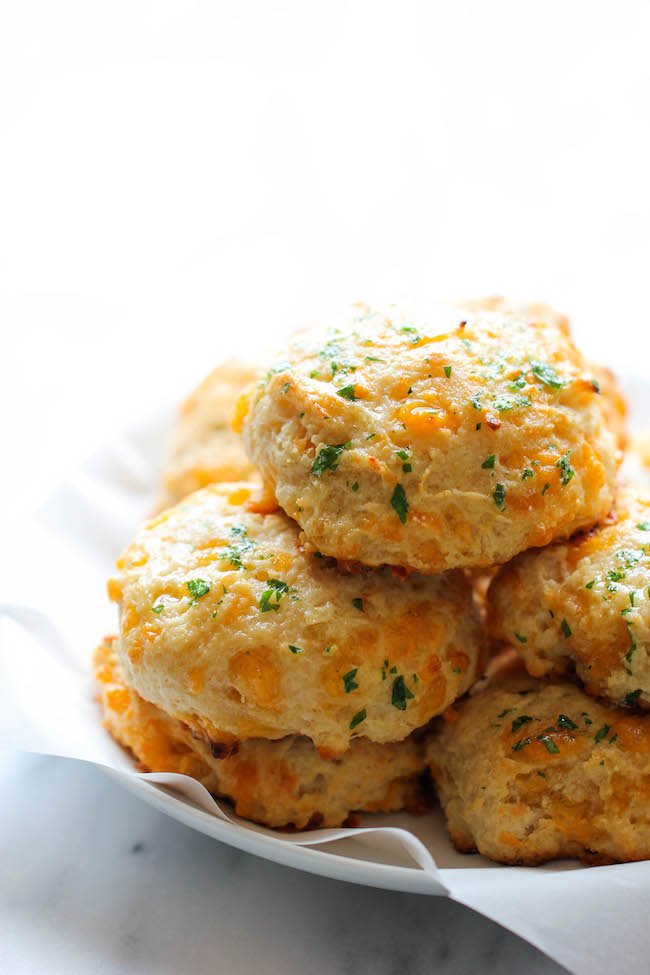 These copycat biscuits are unbelievably easy to make in just 20 minutes, and they taste a million times better than the original!
Ingredients
2 cups all-purpose flour
1 tablespoon sugar
1 tablespoon baking powder
2 teaspoons garlic powder
1/2 teaspoon kosher salt
1/4 teaspoon cayenne pepper, optional
1 cup buttermilk
1/2 cup unsalted butter, melted
1 1/2 cups shredded sharp cheddar cheese

For the topping

3 tablespoons unsalted butter, melted
1 tablespoon chopped fresh parsley leaves
1/2 teaspoon garlic powder
Instructions
Preheat oven to 450 degrees F. Line a baking sheet with parchment paper or a silicone baking mat; set aside.
In a large bowl, combine flour, sugar, baking powder, garlic powder, salt and cayenne pepper, if using.
In a large glass measuring cup or another bowl, whisk together buttermilk and butter. Pour mixture over dry ingredients and stir using a rubber spatula just until moist. Gently fold in cheese.
Using a 1/4-cup measuring cup, scoop the batter evenly onto the prepared baking sheet. Place into oven and bake for 10-12 minutes, or until golden brown.
For the topping, whisk together butter, parsley and garlic powder in a small bowl. Working one at a time, brush the tops of the biscuits with the butter mixture.
Serve immediately.
Notes
http://damndelicious.net/2014/02/03/red-lobster-cheddar-bay-biscuits/
Five Faves to Follow
Now Pinterest is a great resource to find some amazing recipes, like these biscuits here. I am glued to it 24/7, pinning a mile a minute in the middle of the night, and it's really become a huge inspiration in all of my recipes here, pushing me to go outside my limits and try something new for my family. I have over 50 boards but I thought I would share my top 5 favorite boards to follow.
1. Asian-Inspired Dishes – This is one of my absolute favorite boards. From mongolian beef to Thai shrimp dumpling noodles, I can always skip the take-out.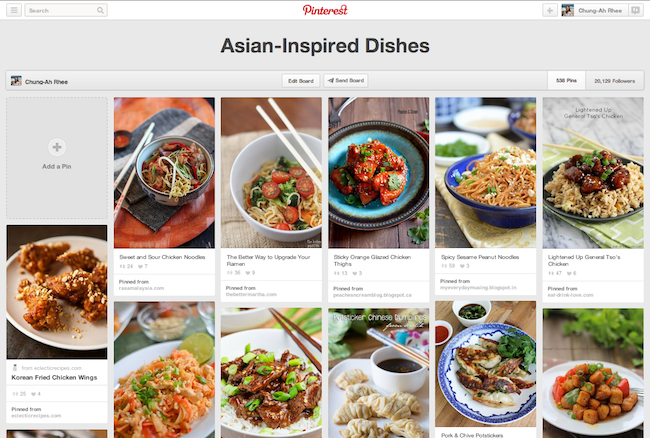 2. Pizza – We've been skipping delivery and making homemade pizza on Friday nights. After all, how can you resist homemade scalloped potato pizza?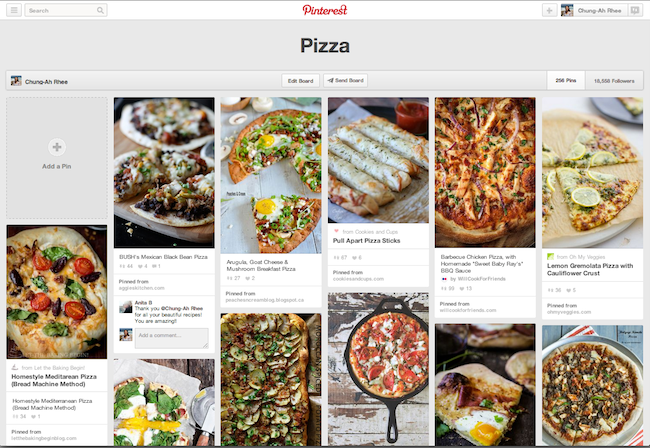 3. Crepes – I've always wanted to master crepe-making so this board is a huge inspiration to finally give them a try! After all, who wouldn't want to start their mornings with scrambled egg breakfast crepes?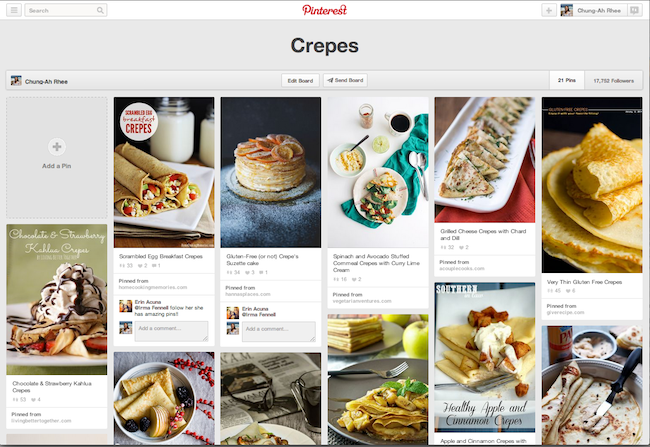 4. You've Gotta Make This – A great group of bloggers and I have come together to pin our favorite recipes from around the web – from savory to sweet, you'll find everything you need right in this board!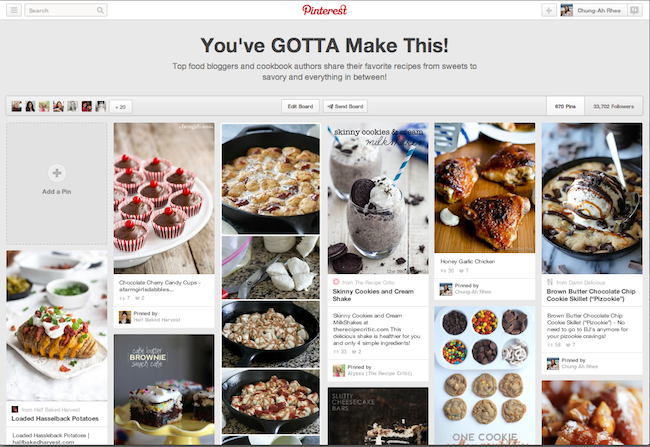 5. Nothing But Grilled Cheese – Comfort food never looked so good on this board. From waffle-iron ham and cheese paninis to sweet potato biscuit breakfast sandwich, you'll always get your grilled cheese fix!