Broccoli Quinoa Casserole
Healthy, cheesy comfort food without any of the guilt!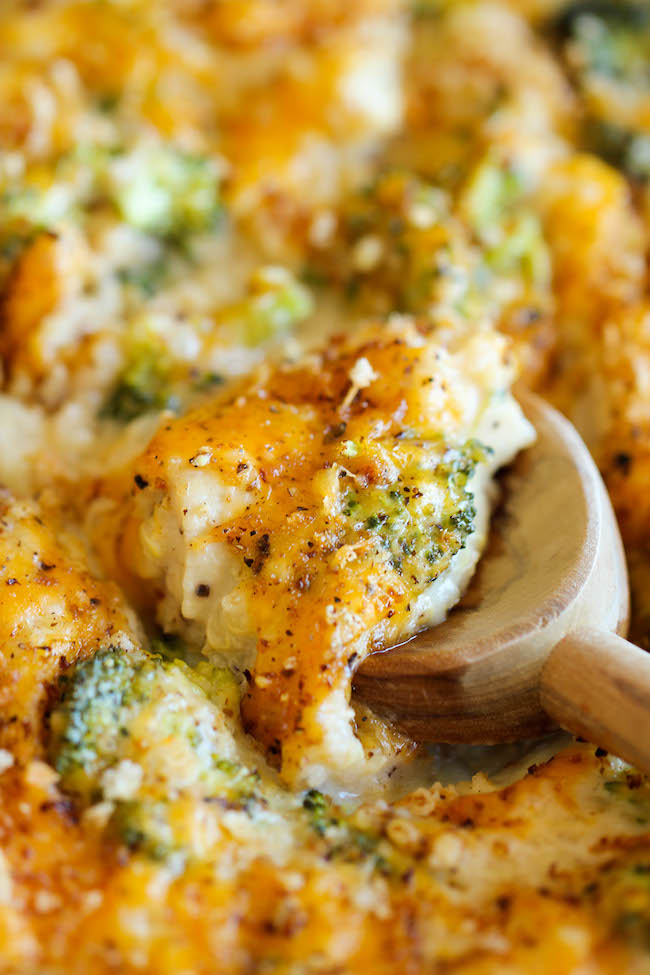 Jason and I have decided to have a mini getaway after his graduation in May. He's been in architecture grad school for the last 3 years, and seeing that this is the last break he'll ever have, we will be flying to a gorgeous resort to Cabo for 5 whole days! That being said, I have 2 months to get ready for bikini season, and since I love food too much to "diet", I've lightened up a classic comfort food favorite.
MY OTHER RECIPES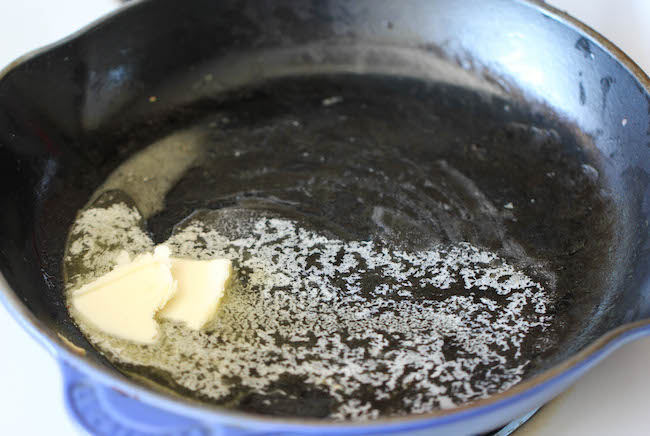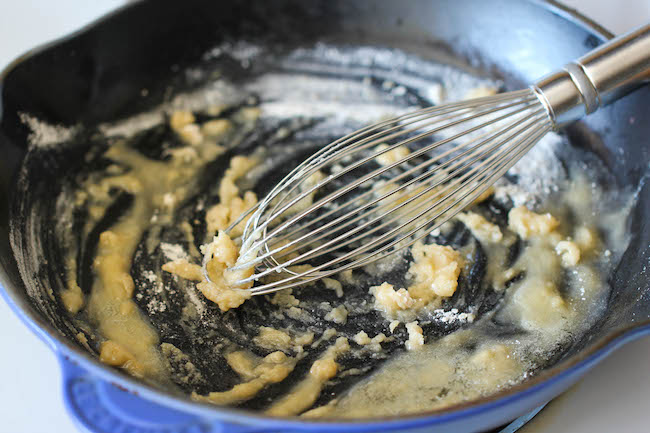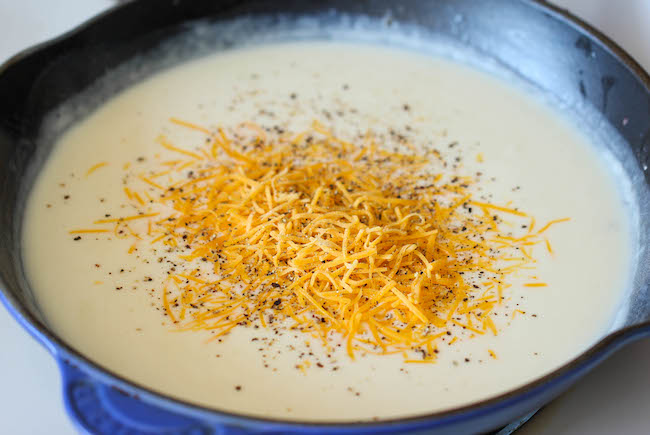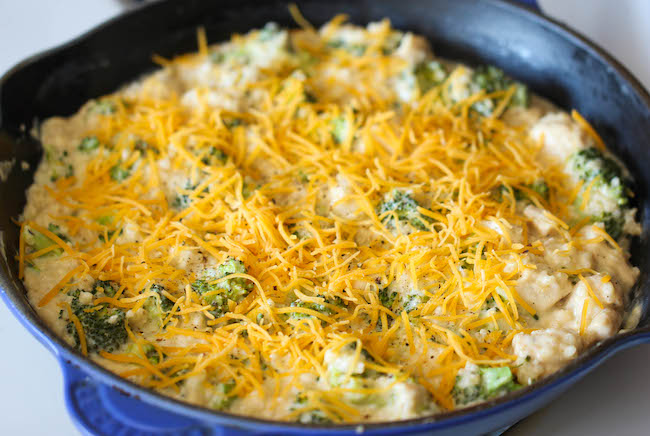 This casserole is made completely from scratch with healthy ingredients – but have no fear – there's plenty of cheese, creaminess, toasted breadcrumbs for that extra crunch, and an overall balance of veggies and quinoa for that extra protein. And if Jason, the all-time quinoa hater, devoured this without looking up, well, I'm sure your pickiest of eaters will just gobble this up too!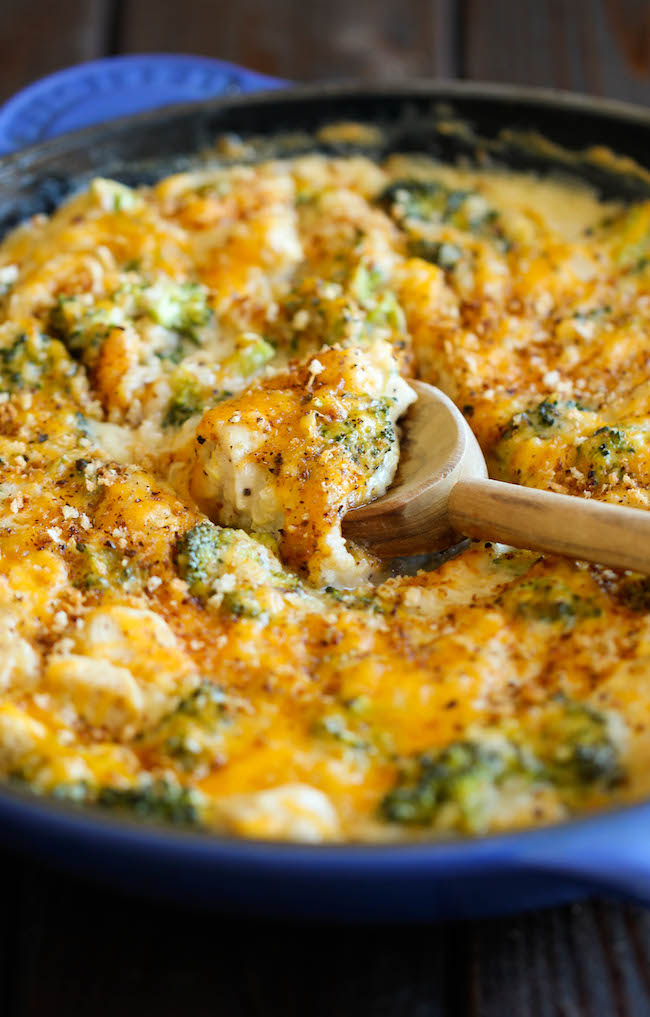 Broccoli Quinoa Casserole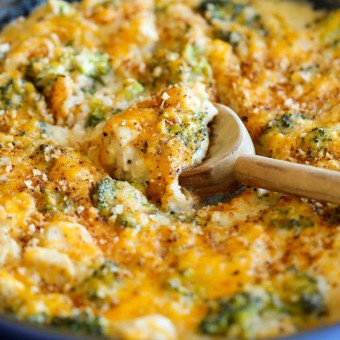 Healthy, cheesy comfort food without any of the guilt!
Ingredients:
1 cup quinoa
1 head broccoli, cut into florets and finely chopped
2 tablespoon olive oil, divided
1/3 cup Panko*
3 boneless, skinless thin-sliced chicken breasts
Kosher salt and freshly ground black pepper, to taste
2 tablespoons unsalted butter
2 tablespoons all-purpose flour
2 cups 2% milk
1 1/2 cups shredded cheddar cheese, divided
1/3 cup Greek yogurt
Directions:
Preheat oven to 350 degrees F. Lightly oil an 9×13 baking dish or coat with nonstick spray.
In a large saucepan of 2 cups water, cook quinoa according to package instructions. Within the last 5 minutes of cooking time, add broccoli on top and steam until cooked through.
Heat 1 tablespoon olive in a large skillet over medium high heat. Add Panko and cook, stirring, until browned and toasted, about 3 minutes; set aside.
Heat remaining 1 tablespoon olive oil in the skillet. Season chicken breasts with salt and pepper, to taste. Add to skillet and cook, flipping once, until cooked through, about 3-4 minutes per side. Let cool before dicing into bite-size pieces; set aside.
Melt butter in the skillet over medium heat. Whisk in flour until lightly browned, about 1 minute. Gradually whisk in milk, and cook, whisking constantly, until slightly thickened, about 3-4 minutes. Stir in quinoa, broccoli, chicken, 1 cup cheese and Greek yogurt; season with salt and pepper, to taste.
Spread broccoli mixture into the prepared baking dish; sprinkle with remaining 1/2 cup cheese. Place into oven and bake until cheese has melted, about 5 minutes.
Serve immediately, sprinkled with Panko, if desired.
*Panko is a Japanese-style breadcrumb and can be found in the Asian section of your local grocery store.