Blueberry French Toast Roll Ups
A fun twist on French toast stuffed with cream cheese and blueberries, tossed in cinnamon sugar goodness!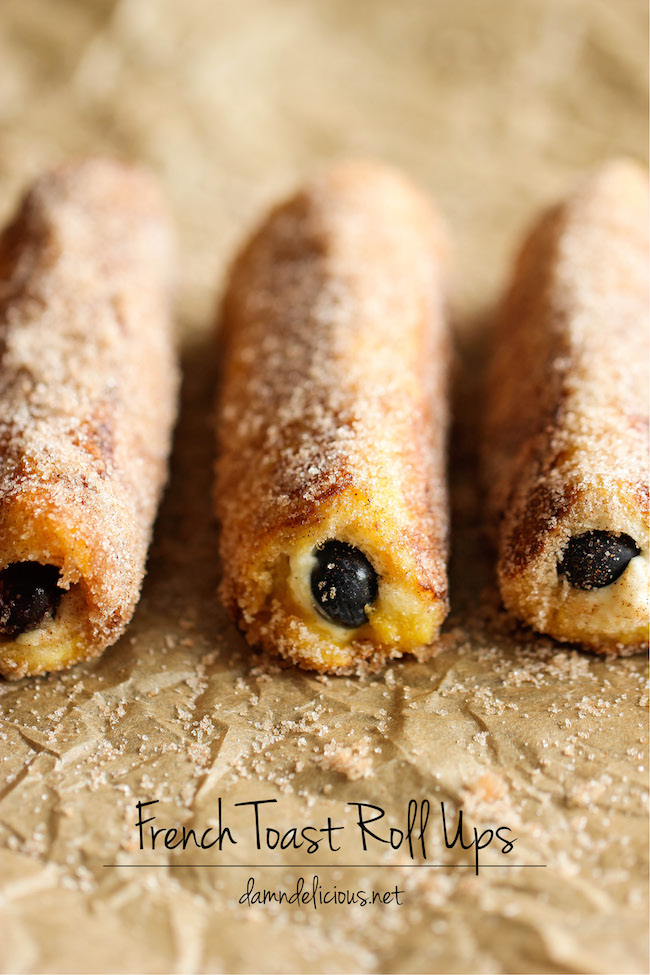 Mom has always told us that breakfast is the most important meal of the day. But when mom isn't there to make you a complete pancake breakfast in the busy morning, who has the time to eat anything? I usually stick to a bowl of cereal if there's time but I've been accustomed to skipping over breakfast downing about 2 cups of coffee before my day begins.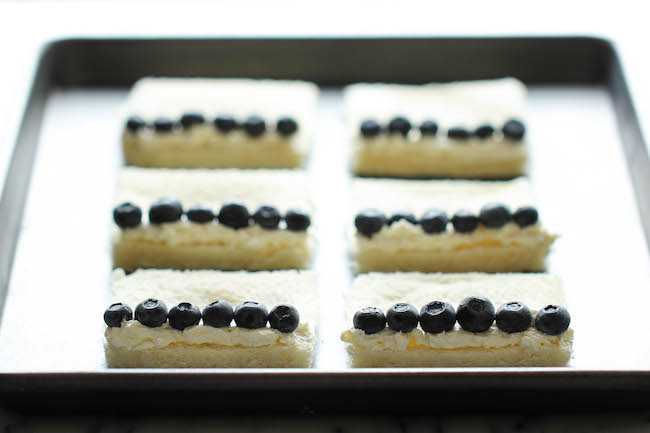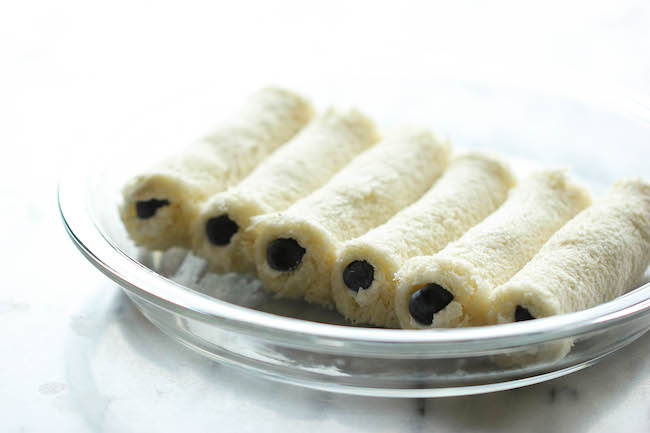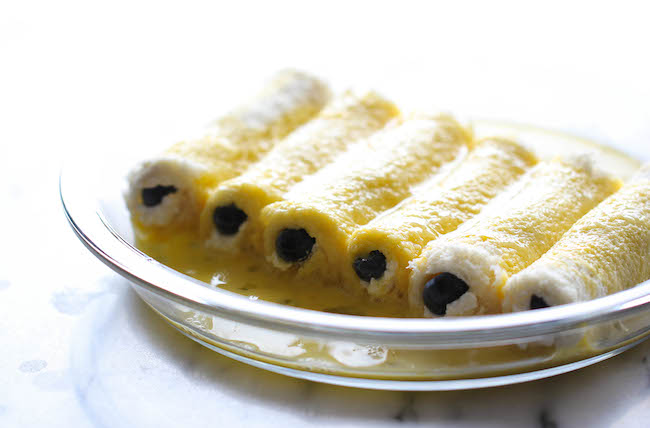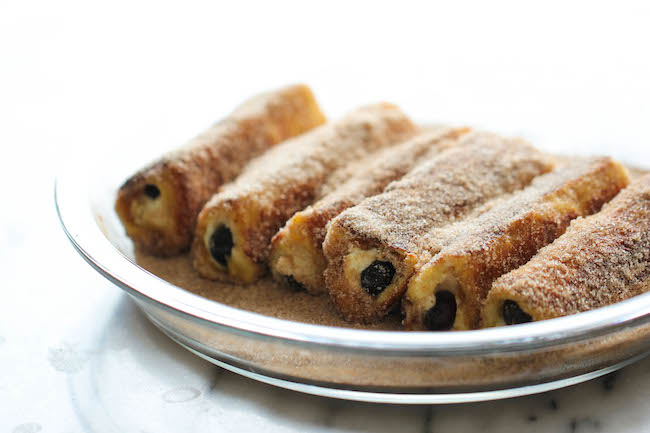 But I will tell you that when I do have the time to whip up a fun breakfast, I will make it count. That being said, I present to you my all-time favorite breakfast: french toast roll ups!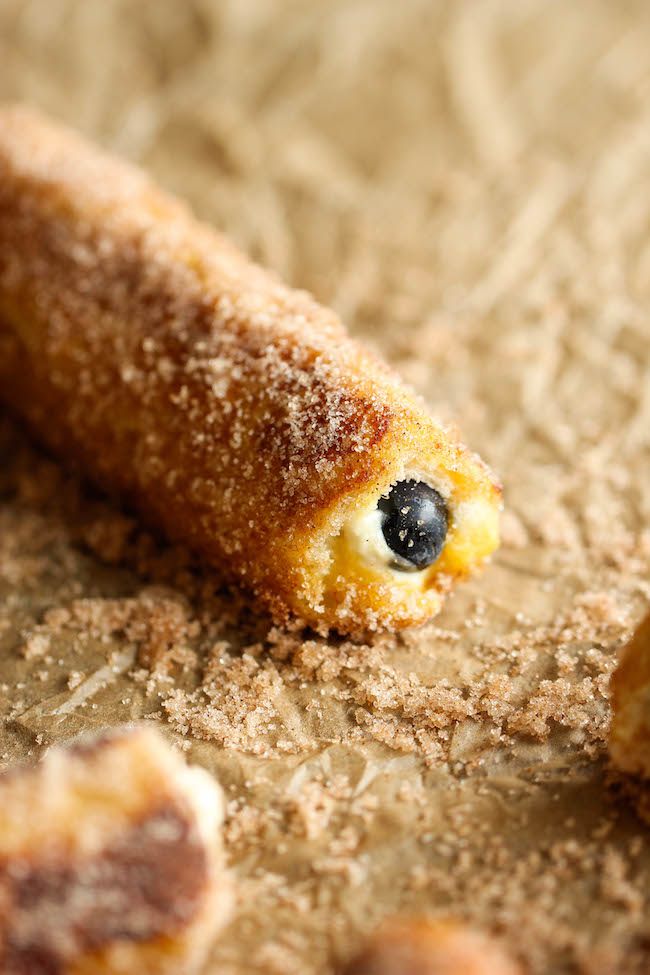 These roll ups are such a fun twist on the traditional french toast, which seem to be too boring now that I've made these. After all, who wants to go back to a slice of bread when you can have them rolled up in the creamiest of all cream cheeses with fresh blueberries, slathered in buttery, cinnamon sugar goodness?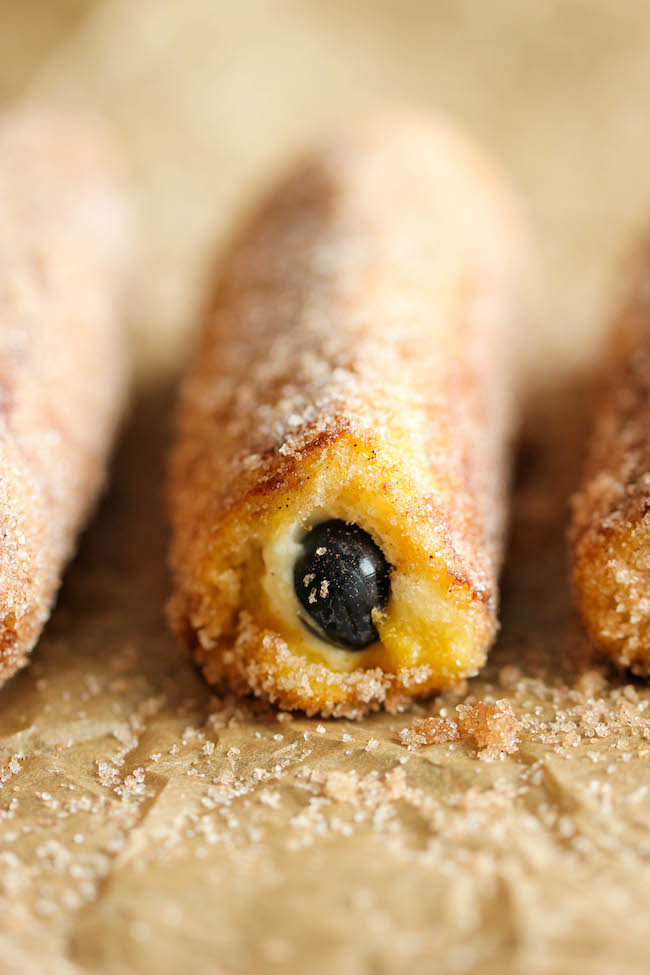 You can serve them as is or you can even dunk them in a little bit of syrup – either way, you'll want to have these for breakfast every single morning!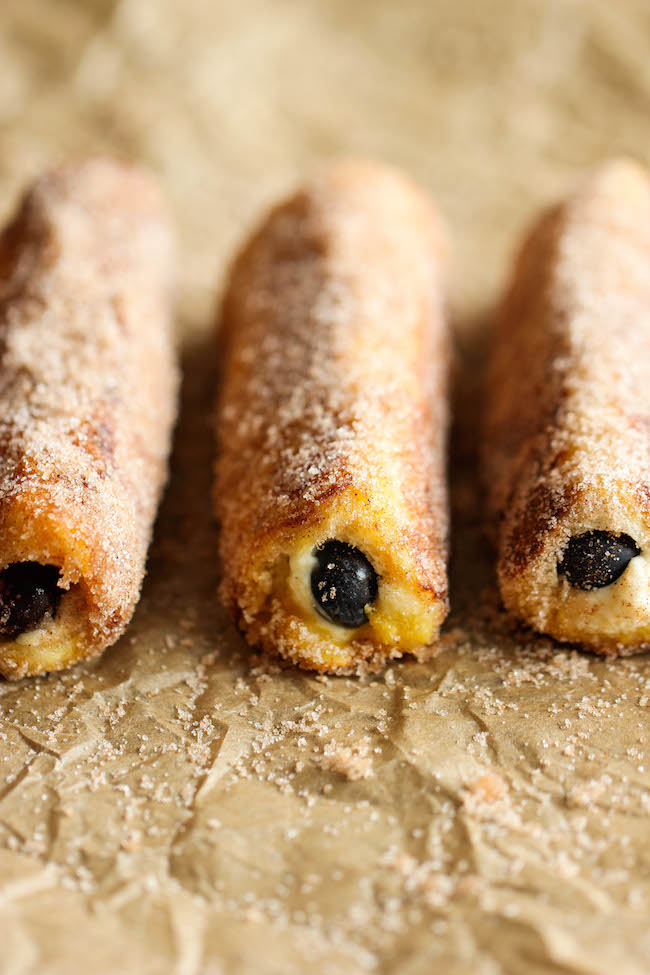 A fun twist on French toast stuffed with cream cheese and blueberries, tossed in cinnamon sugar goodness!
Ingredients
2 tablespoons unsalted butter
2 large eggs, beaten
2 tablespoons milk
1/2 teaspoon vanilla extract
Pinch of nutmeg
1/3 cup sugar
2 teaspoons cinnamon
8 slices sandwich bread, crusts removed
4 ounces cream cheese, softened
1/2 cup blueberries
Instructions
Melt butter in a large skillet over medium high heat.
In a large bowl, whisk together, eggs, milk, vanilla and nutmeg; set aside.
In a medium bowl, combine sugar and cinnamon; set aside.
Working one at a time, use a rolling pin to flatten bread to about 1/4-inch thickness. Spread cream cheese on the bottom of each slice of bread and top with a row of blueberries. Bring the bottom edge of the bread tightly over the filling, rolling from bottom to top until the top of the bread is reached. Repeat with remaining slices of bread, cream cheese and blueberries. Dip bread rolls into the egg mixture.
Working in batches, add bread rolls to the skillet, 3-4 at a time, and cook until evenly golden brown, about 2-3 minutes on each side. Immediately dredge bread rolls in the cinnamon sugar mixture, pressing to coat.
Serve immediately.
Notes
http://damndelicious.net/2014/03/10/blueberry-french-toast-roll-ups/