Copycat Chick-fil-A Nuggets
Just like Chick-Fil-A, but it tastes 10000x better! And the homemade honey mustard is out of this world!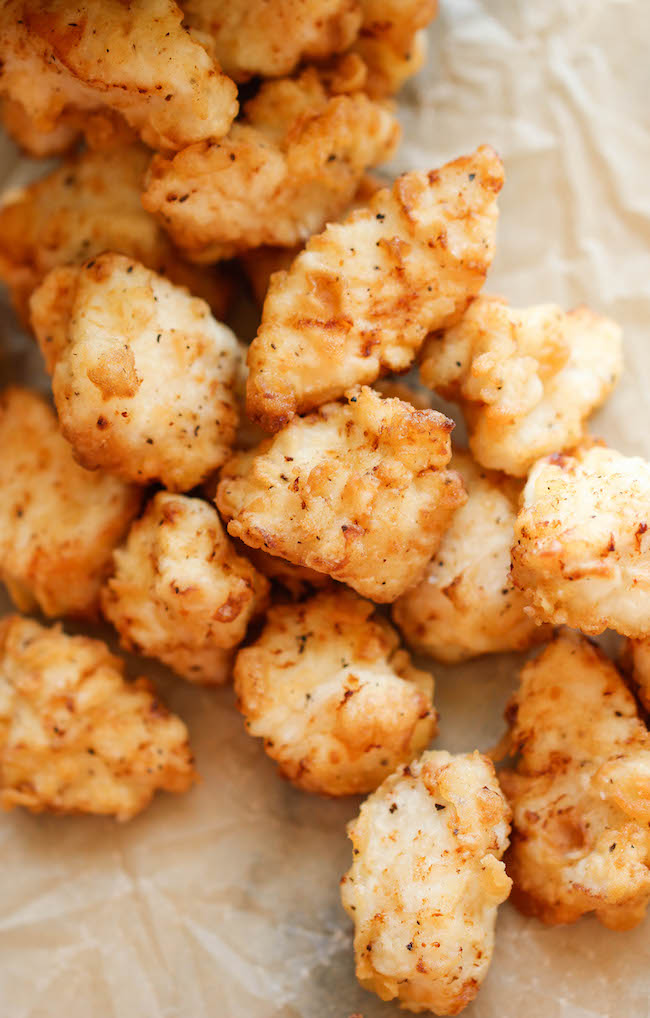 I have always been somewhat of a late adopter in almost all aspects of life. I was one of the last people on earth to start wearing converse "chucks". Or make the switch to skinny jeans. I was also very late on the iPhone adoption. And now I'm one of the last people to finally try Chick-fil-A.
MY OTHER RECIPES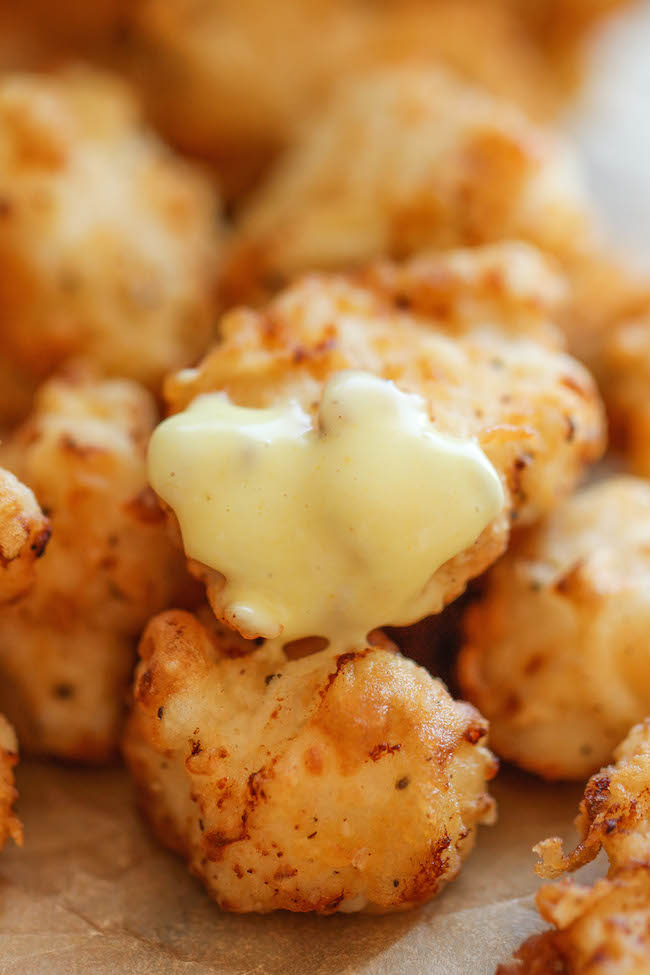 The funny thing is, we didn't even mean to go there. I was craving pancakes so we made our way to a popular waffle house just to find out that there was a 30-min wait on a Tuesday afternoon. So we drove back to our house and on the way home, we passed a Chick-Fil-A when Jason looked at me and said, "It's time. We have to try this place at some point."
So we pull up to the drive-thru and ordered 2 chicken sandwiches, chicken nuggets and all of their dipping sauces. And boy, was I in for a treat. It was ah-mazing. All of it. The sandwich. The nuggets. Oh, the nuggets. We almost went back because there wasn't enough nuggets to go around!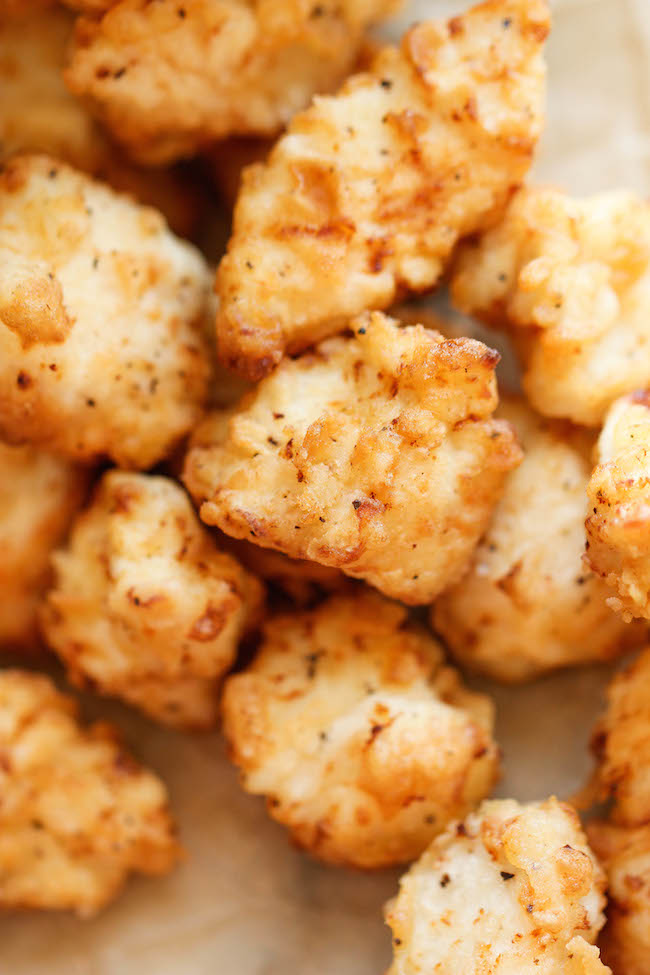 But as amazing as that was, I couldn't help but recreate this at home. I was a bit skeptical because I was unsure if the homemade version could actually top the original but surely enough, it tasted a million times better.  Not to mention the epic homemade honey mustard sauce. I'm not even a mustard fan but this – this I could slurp, drink, and gulp down in my sleep. And once you dip those crisp nuggets, you'll never want to go to Chick-fil-A again!
Copycat Chick-fil-A Nuggets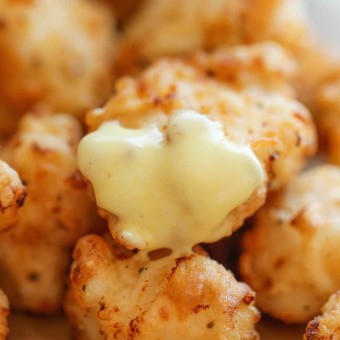 Just like Chick-Fil-A, but it tastes 10000x better! And the homemade honey mustard is out of this world!
Ingredients:
1 pound boneless, skinless chicken breasts, cut into 1-inch chunks
1 cup dill pickle juice
1 1/2 cups milk, divided
1 cup peanut oil
1 large egg
1 1/4 cups all-purpose flour
1 tablespoon confectioners' sugar
Kosher salt and freshly ground black pepper, to taste
For the honey mustard
1/4 cup mayonnaise
2 tablespoons honey
1 tablespoon mustard
2 teaspoons Dijon mustard
2 teaspoons freshly squeezed lemon juice
Directions:
To make the honey mustard, whisk together mayonnaise, honey, mustards and lemon juice in a small bowl; set aside.
In a large bowl, combine chicken, pickle juice and 1/2 cup milk; marinate for at least 30 minutes. Drain well.
Heat peanut oil in a large skillet over medium high heat.
In a large bowl, whisk together remaining 1 cup milk and egg. Stir in chicken and gently toss to combine; drain excess milk mixture.
In a gallon size Ziploc bag or large bowl, combine chicken, flour and confectioners' sugar; season with salt and pepper, to taste.
Working in batches, add chicken to the skillet and cook until evenly golden and crispy, about 2-3 minutes. Transfer to a paper towel-lined plate.
Serve immediately with honey mustard.
Nutrition Facts
Serving Size
Servings Per Container 4
---
Amount Per Serving
Calories 597.2 Calories from Fat 292.5
% Daily Value*
Total Fat 32.5g 50%
Saturated Fat 5.6g 28%
Trans Fat 0.1g
Cholesterol 122.8mg 41%
Sodium 539.4mg 22%
Total Carbohydrate 40.9g 14%
Dietary Fiber 1.3g 5%
Sugars 12.3g
Protein 34.9g 70%
---
*Percent Daily Values are based on a 2,000 calorie diet. Your daily values may be higher or lower depending on your calorie needs.