Hawaiian BBQ Turkey Flatbread Pizza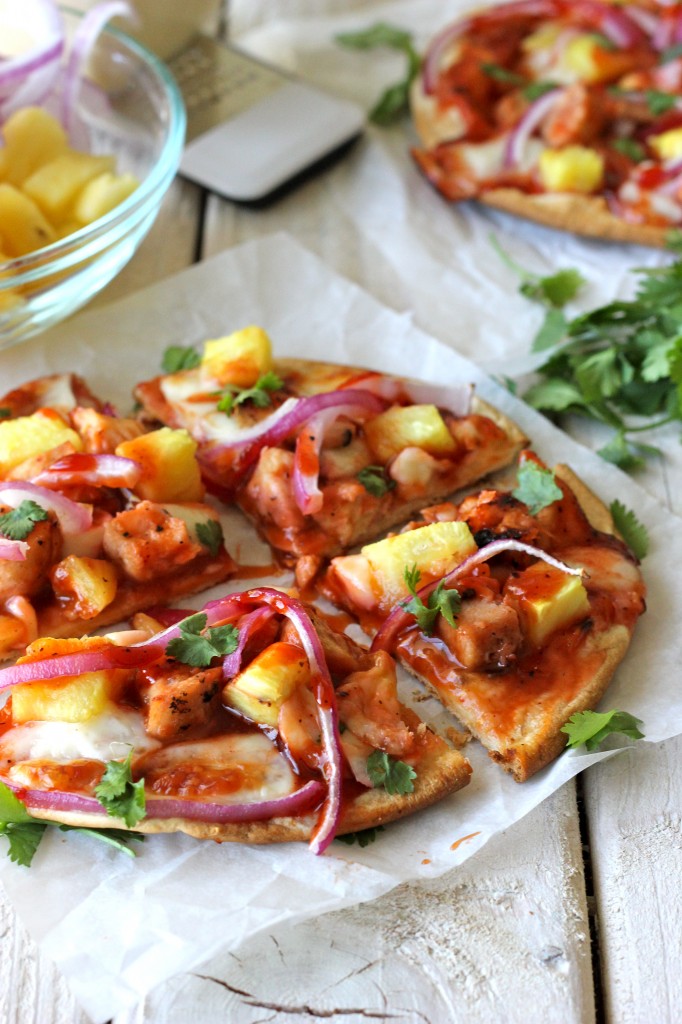 There's so many reasons why I look forward to Thanksgiving. Sure, it's the gorgeous bird at the center of the table and the fig-glazed ham and the amazing Yorkshire pudding that Jason's brother-in-law makes. It's also the elastic waistband-type pants that I have to wear too because I eat way too much than I could actually handle. But the biggest reason that I look forward to this holiday is for the massive amount of leftovers.
Thanksgiving leftovers are magical. We've had Ross' version of a "moistmaker", leftover ham bone soup that fed us for weeks and now I bring you another awesome way to use up some turkey leftovers: hawaiian BBQ turkey pizza.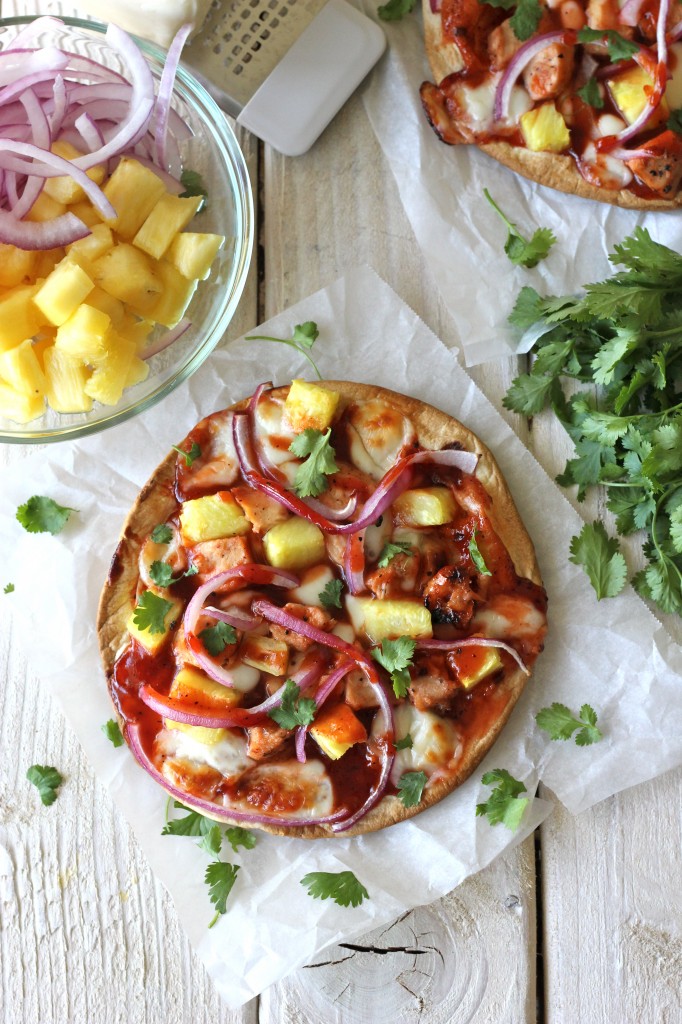 I snagged a couple of flatbreads from Trader Joe's, slathered on some Phil's BBQ sauce, threw on the turkey, fresh pineapple, red onion and mozzarella and popped it in the oven for about 10 minutes so the flatbread can get nice and crisp. It was easy, simple and absolutely amazing.
I actually made like 20 of these, froze them, and handed them off to Jason when he went back to San Francisco and he claimed that this was the best freezer-friendly food I've made yet! So there you have it – a perfect way to use up leftover turkey and they're freezable so you can devour this perfectly portioned pizza whenever!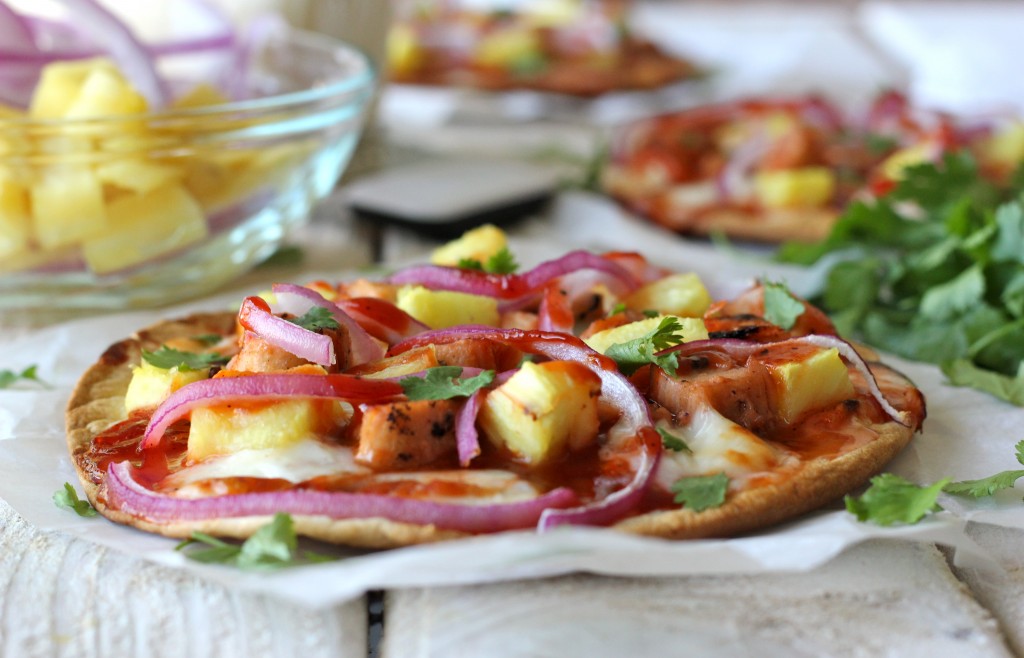 One year ago: Pumpkin Donut Holes
Hawaiian BBQ Chicken Flatbread Pizza (adapted from use real butter):
Yields 6 servings
INGREDIENTS:
1 bag Trader Joe's Middle Eastern Flatbread
3/4 cup barbecue sauce, plus more for drizzling
2 cups leftover chopped turkey
1 cup shredded mozzarella
1 small red onion, thinly sliced
1 cup diced pineapple

2 tablespoons

 

chopped fresh cilantro, for garnish
DIRECTIONS:
Preheat oven to 425 degrees F. Line a baking sheet with parchment paper or a silicone baking mat; set aside.
Spread 2 tablespoons BBQ sauce evenly over the top of each flatbread, leaving a 1/2-inch border. Top each flatbread with turkey, mozzarella, red onion and pineapple.
Place into oven and bake for 8-10 minutes, or until the crust is crisp and the cheese is melted on top.
Cut pizza into wedges and serve immediately, garnished with cilantro.