15 Best Quick and Easy Chicken Recipes
The ultimate guide to quick, easy and budget-friendly chicken recipes – a must for those busy weeknights!

Whether it's baked, grilled, roasted or sautéed, this is your one-stop shop for all those chicken breasts and thighs you have lingering in your freezer. Best of all, these recipes are all so simple yet amazingly satisfying for the entire family!
1. Greek Yogurt Chicken Salad Sandwich – From the plump grapes to the sweet cranberries, this lightened up sandwich won't even taste healthy. [GET THE RECIPE.]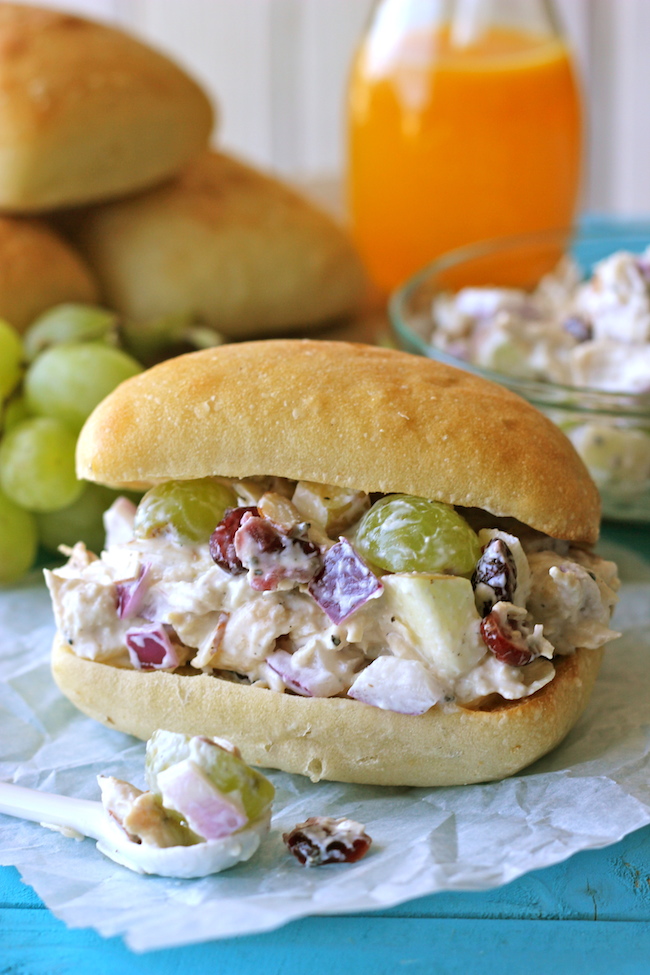 2. BBQ Chicken Salad – This healthy, flavorful salad comes together so quickly, and it is guaranteed to be a hit with your entire family. [GET THE RECIPE.]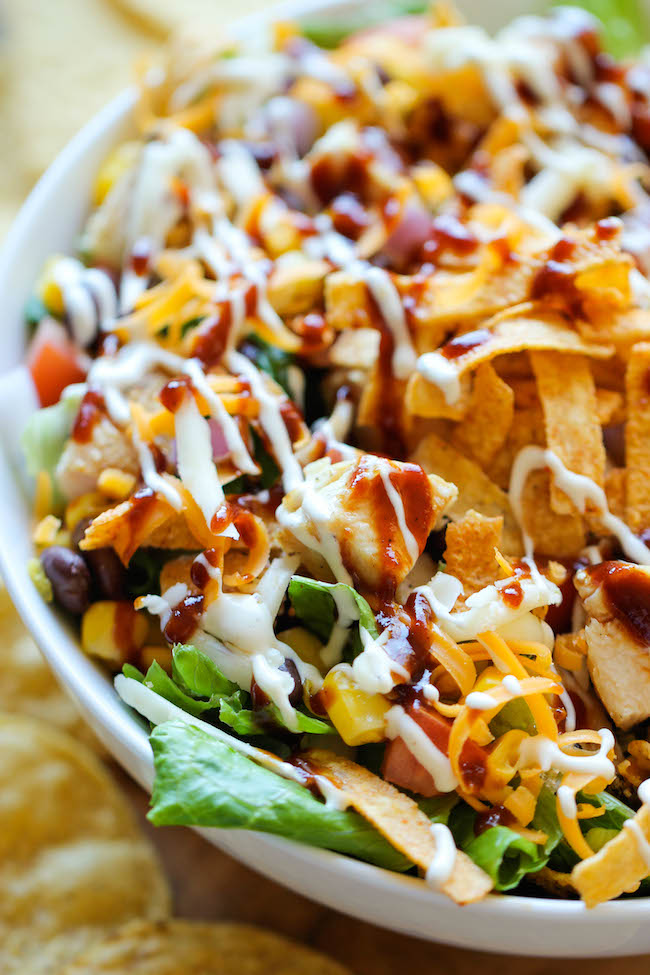 3. Baked Honey Mustard Chicken – The creamiest honey mustard chicken ever. It's so good, you'll want to eat the honey mustard itself with a spoon. [GET THE RECIPE.]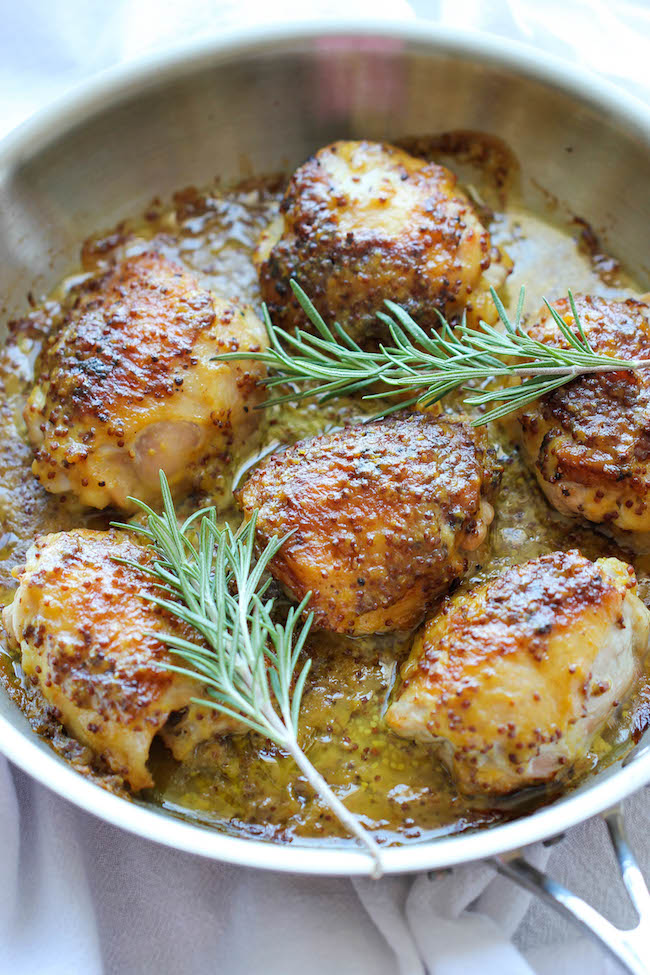 4. Firecracker Chicken – The most amazing combination of sweet and spicy flavors that tastes a million times better than take-out. [GET THE RECIPE.]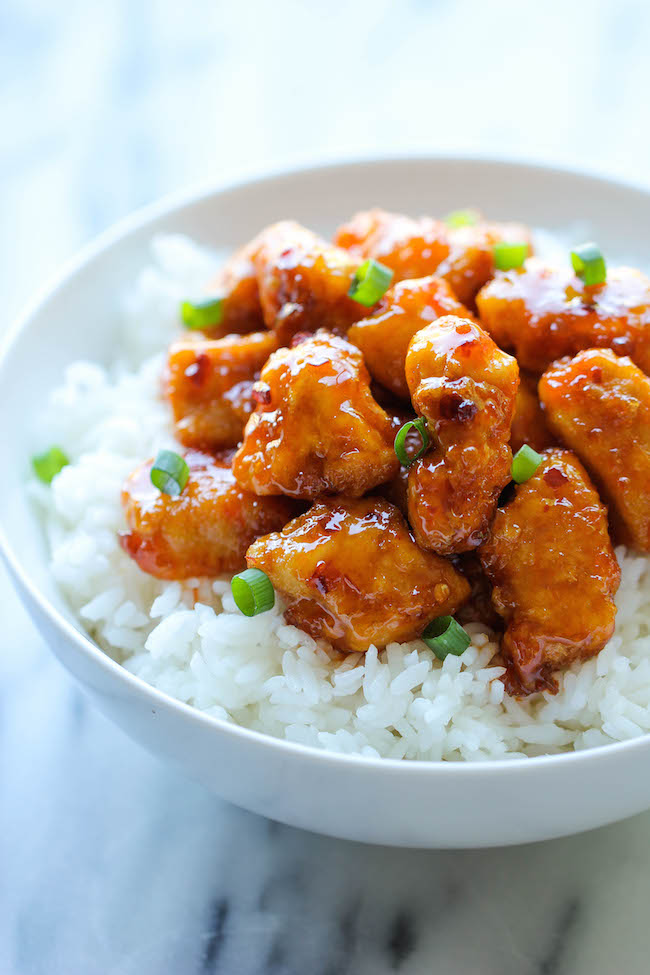 5. Chicken Tenders with Greek Yogurt Ranch – These healthy baked chicken tenders can be enjoyed by both kids and grown-ups. [GET THE RECIPE.]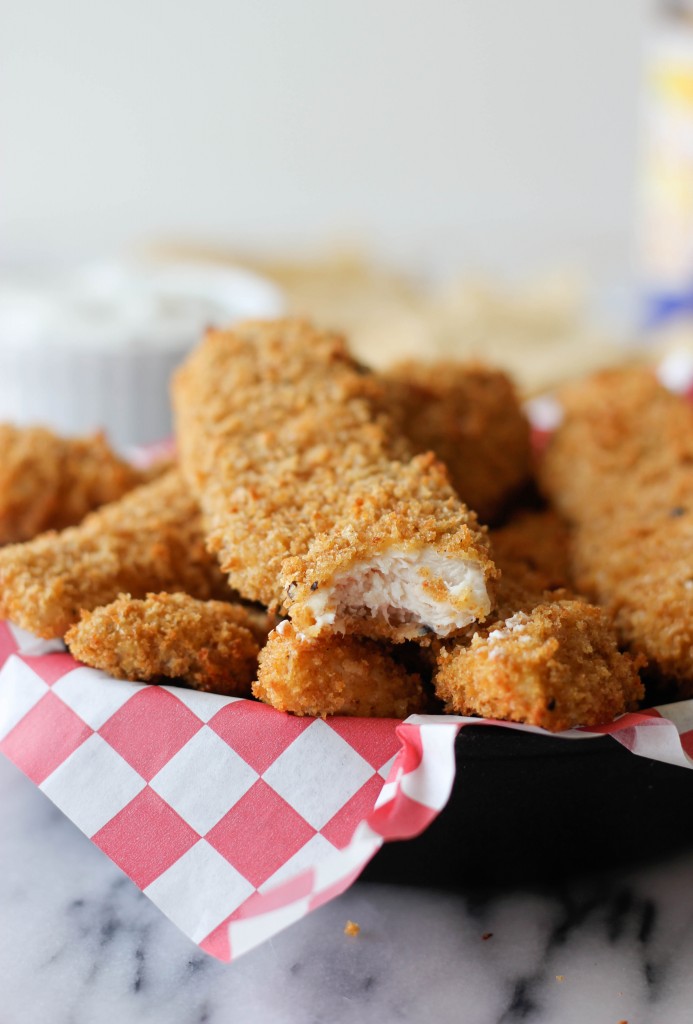 6. Chicken and Potato Chowder – Just like mom's comforting chicken noodle soup, but it's even creamier and loaded with cheesy goodness. [GET THE RECIPE.]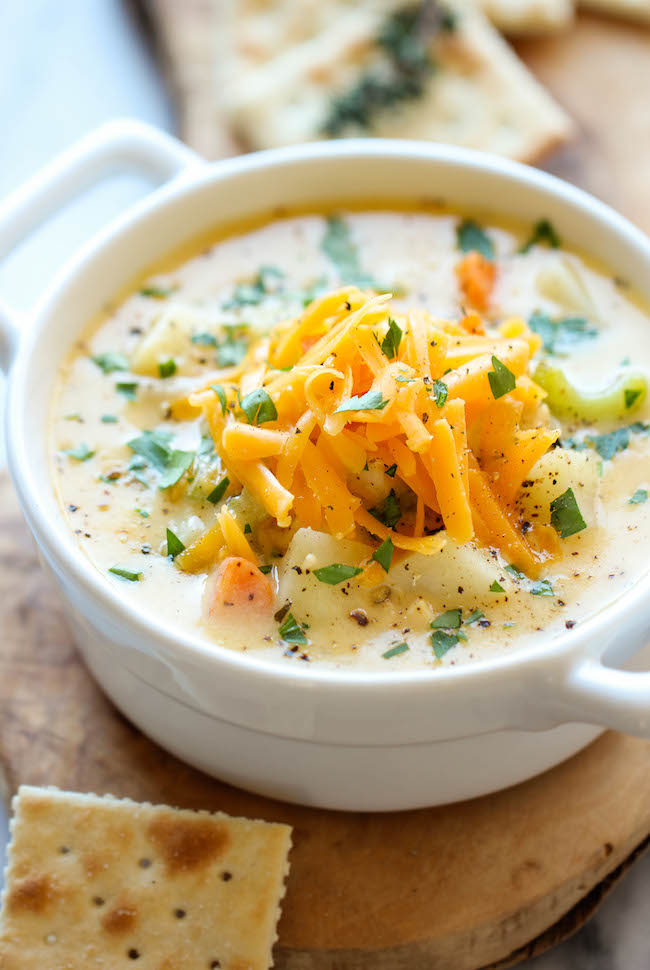 7. Chicken with 40 Cloves of Garlic – Juicy, tender chicken served with the creamiest garlic sauce ever. [GET THE RECIPE.]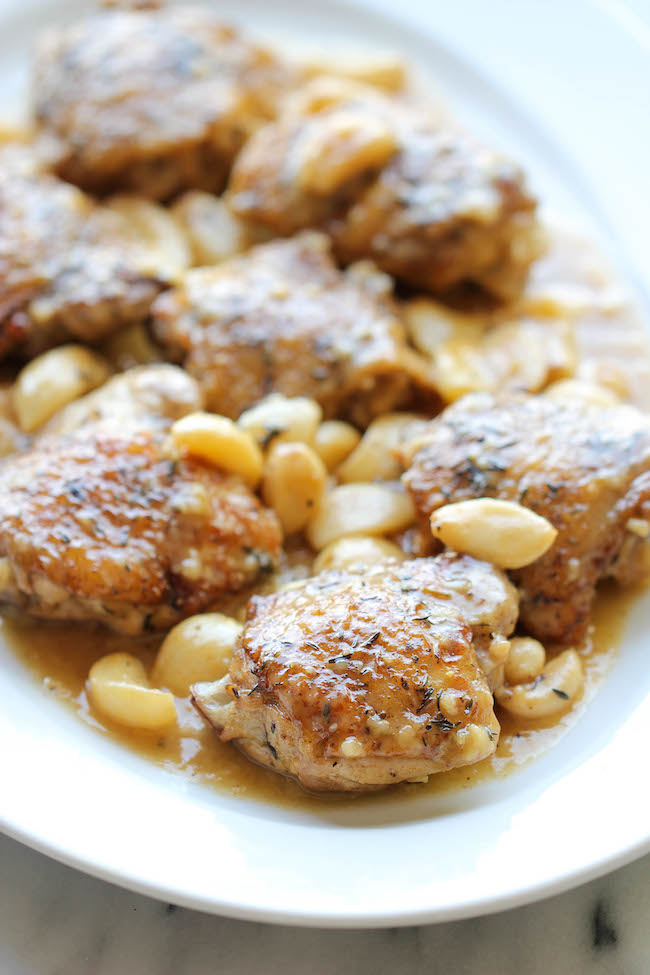 8. Asian Lemon Chicken Tenders – A wonderful Asian twist to your favorite chicken tenders, tossed in the most heavenly sweet, lemon glaze. [GET THE RECIPE.]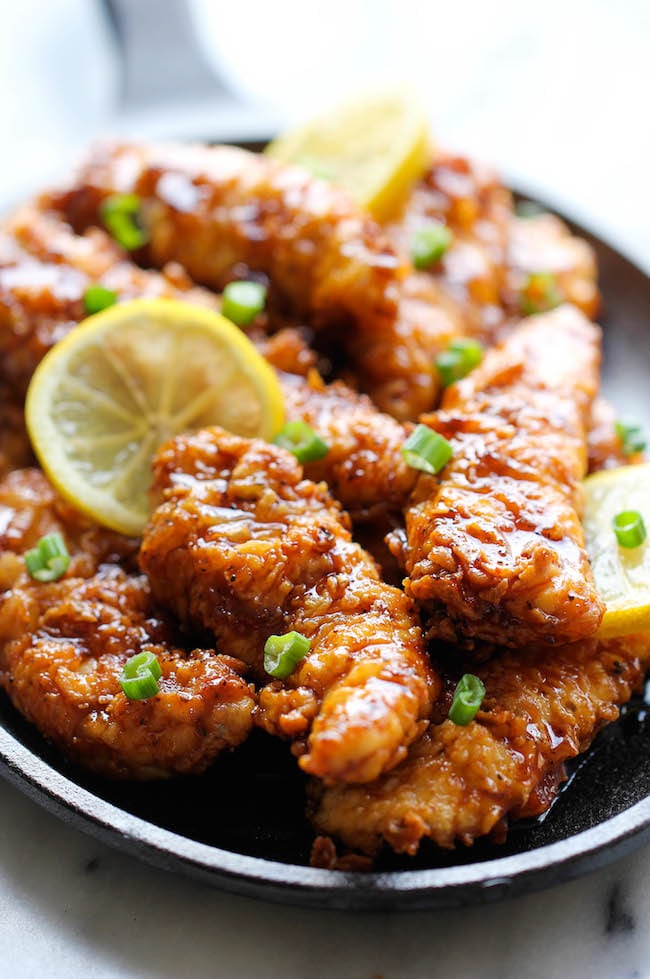 9. BBQ Chicken Cobb Salad – Healthy, hearty, quick and easy with an incredibly creamy buttermilk ranch dressing that is absolutely to die for. [GET THE RECIPE.]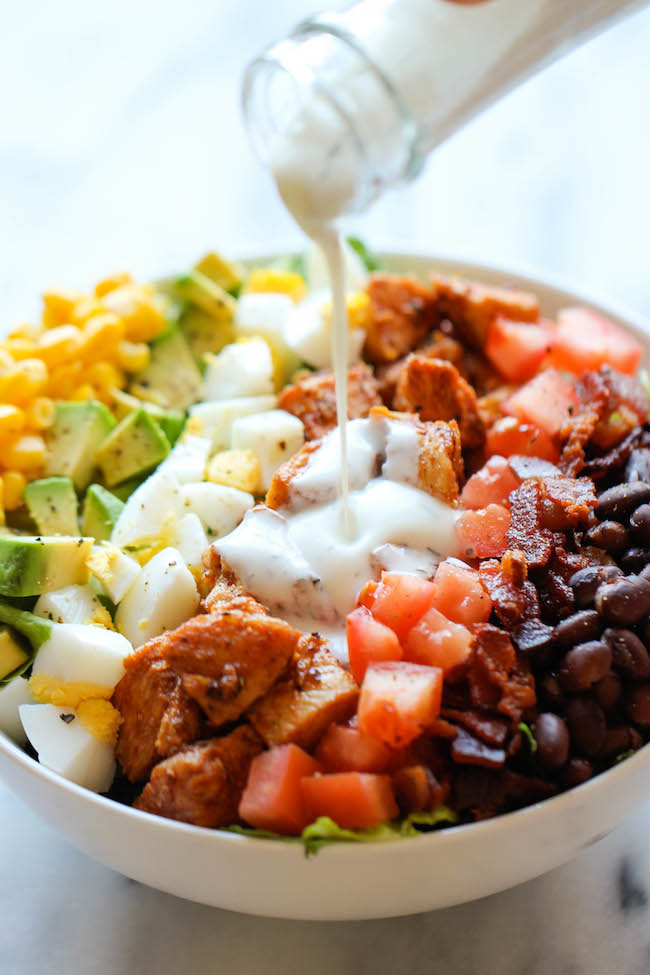 10. Slow Cooker Butter Chicken – Skip the take-out and try this super easy, lightened-up creamy butter chicken right in the crockpot. Doesn't get easier than that. [GET THE RECIPE.]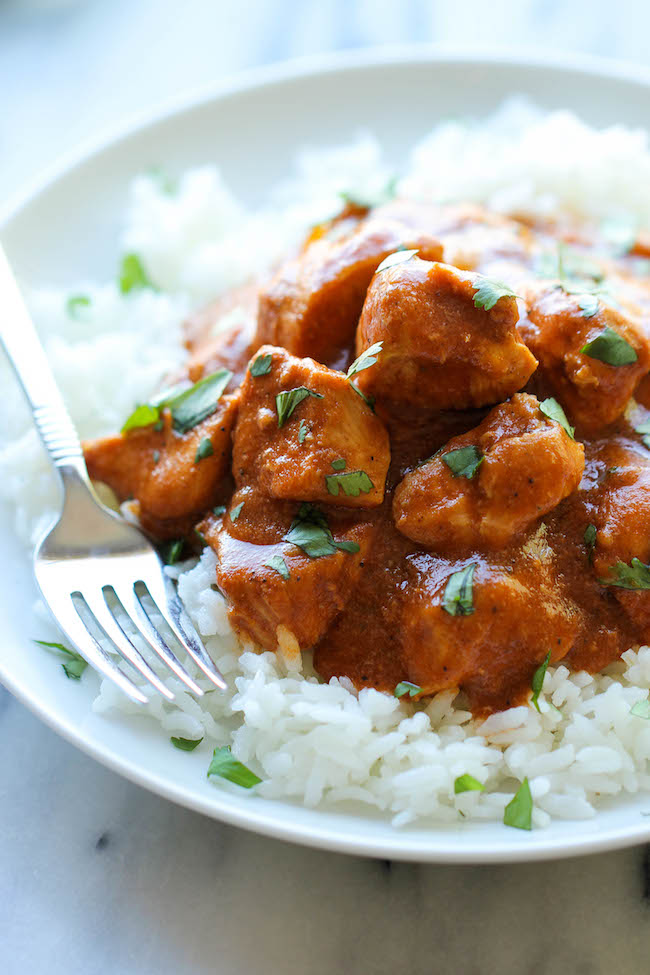 11. Pan Roasted Lemon Chicken – These chicken thighs are amazingly crisp and flavorful, and you won't believe how easy this is to make. [GET THE RECIPE.]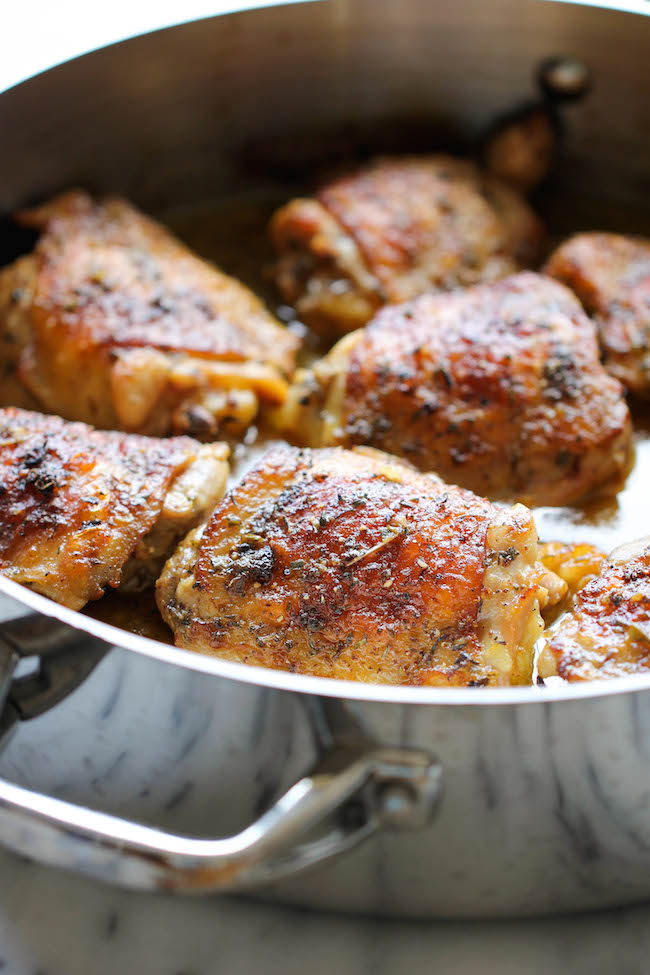 12. Quinoa Chicken Parmesan – With an amazingly crisp quinoa crust, you'll never guess that this is actually so healthy. [GET THE RECIPE.]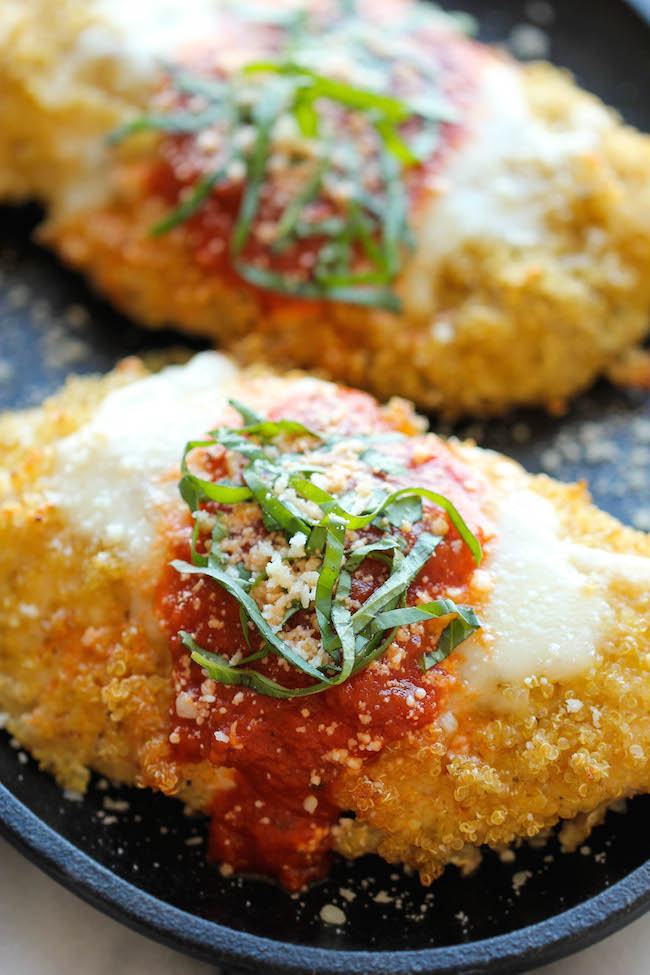 13. Lemon Chicken Orzo Soup – Chockfull of hearty veggies and tender chicken in a refreshing lemony broth – it's pure comfort in a bowl. [GET THE RECIPE.]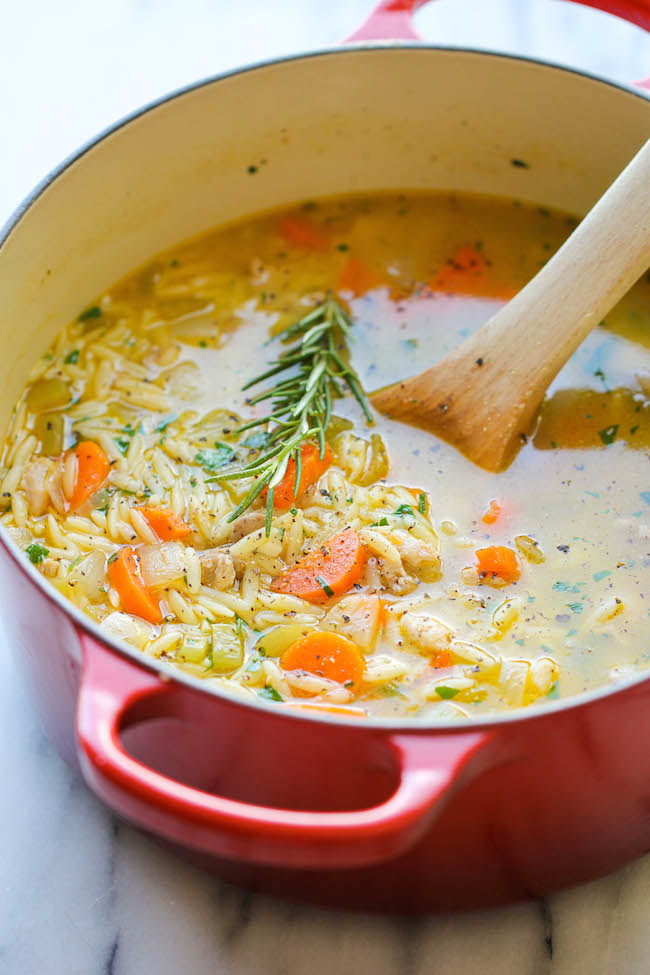 14. Bang Bang Chicken – Amazingly crisp chicken bites drizzled with sweet chili mayo – so good, you'll want to double or triple the recipe. [GET THE RECIPE.]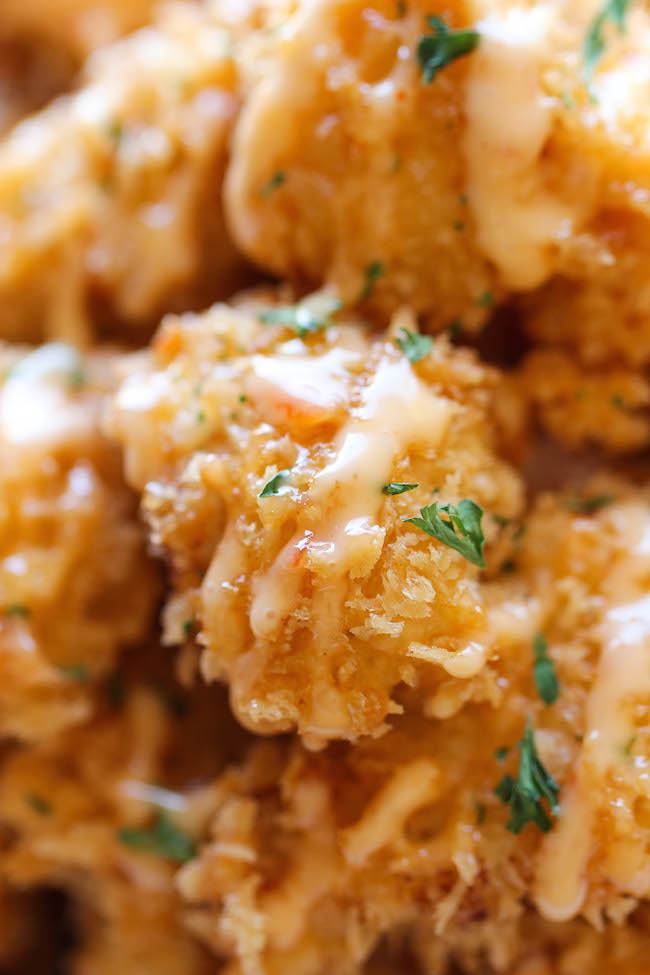 15. Baked Chicken and Mushroom Skillet – The most flavorful chicken topped with the creamiest mushroom sauce of all. [GET THE RECIPE.]