15 Easy Peasy No-Fuss Thanksgiving Recipes
These recipes will make for the best and EASIEST holiday meal. From sides to mains to even using up leftovers!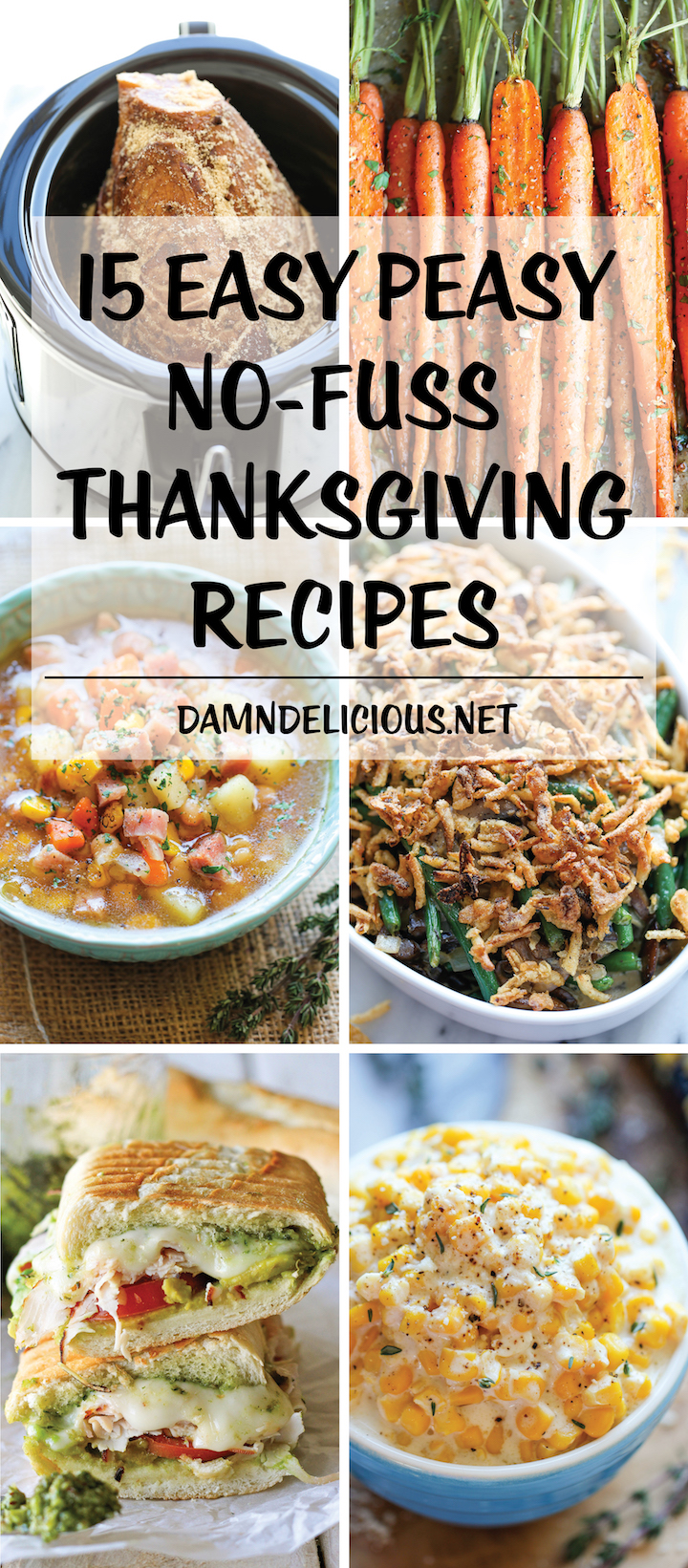 Whether it's your first or your 10th Thanksgiving as a host, these recipes are a life-saver. They're quick, easy and sure to be a hit with everyone. I have also included plenty of recipes for your leftover ham and turkey so nothing goes to waste!
1. Slow Cooker Creamed Corn – So rich and creamy, and unbelievably easy to make with just 5 ingredients. Doesn't get easier than that. [GET THE RECIPE.]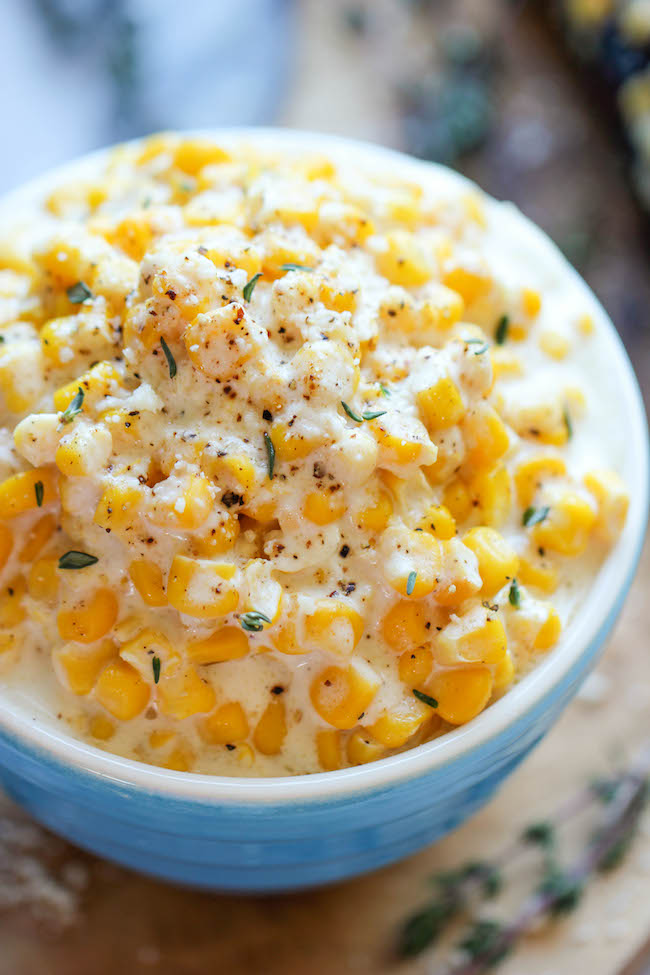 2. Roasted Garlic Brussels Sprouts – The best garlic brussels sprouts ever, made with garlic and crisp bacon goodness. The bacon is obviously everything here. [GET THE RECIPE.]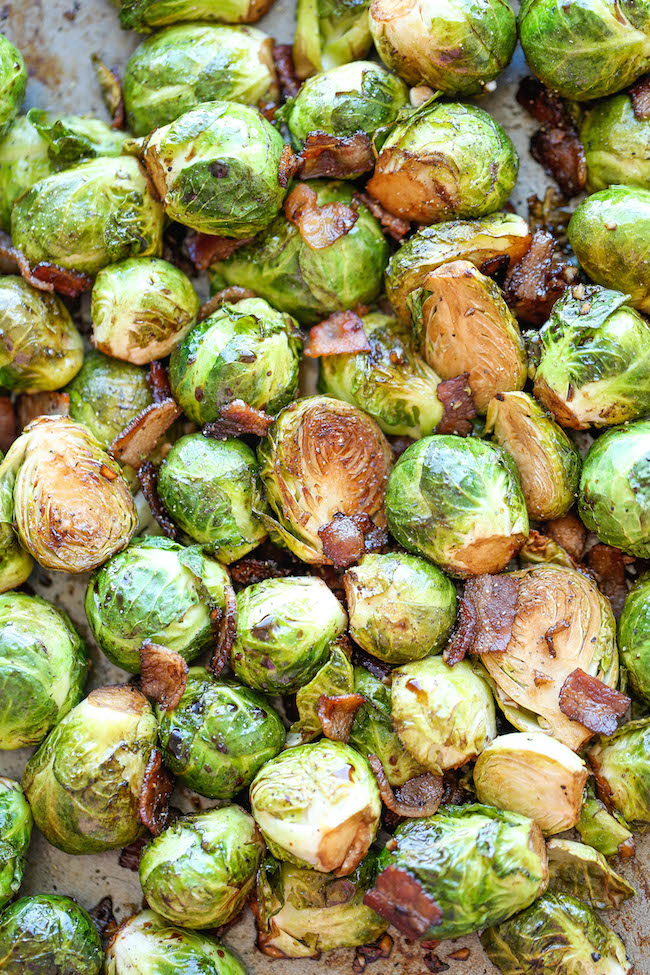 3. Slow Cooker Maple Brown Sugar Ham – Tender, juicy ham made right in the crockpot with just 5 min prep. And you save on oven space too. [GET THE RECIPE.]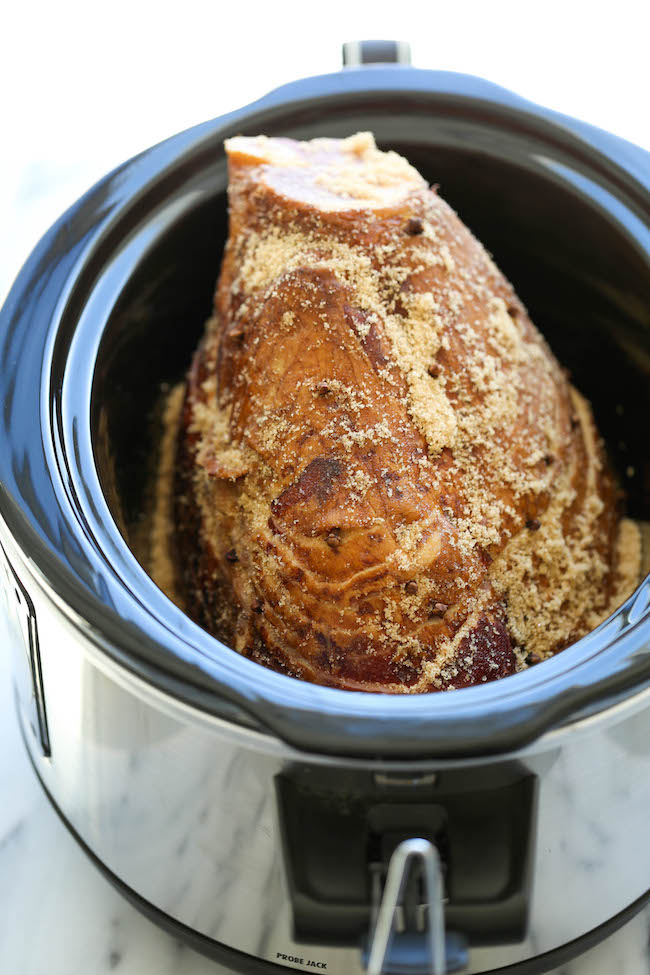 4. Garlic Roasted Carrots – This is really the best and easiest way to roast carrots. All you need is 5 min prep. And only 59.5 calories per serving. [GET THE RECIPE.]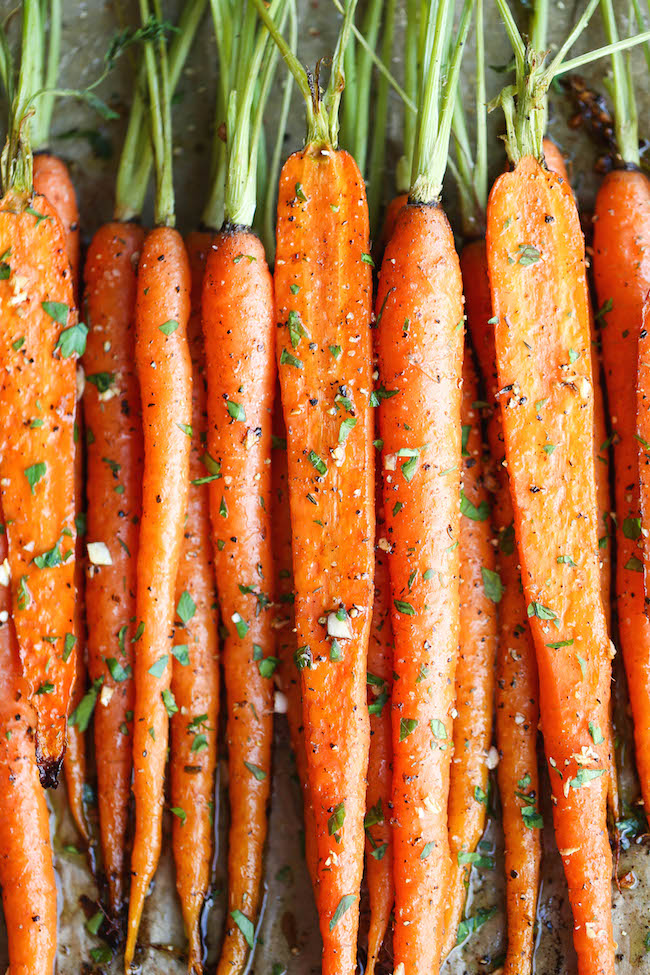 5. Parmesan Crusted Scalloped Potatoes – Rich, creamy, and cheesy potatoes smothered in heavy cream and Parmesan. Need I say more? [GET THE RECIPE.]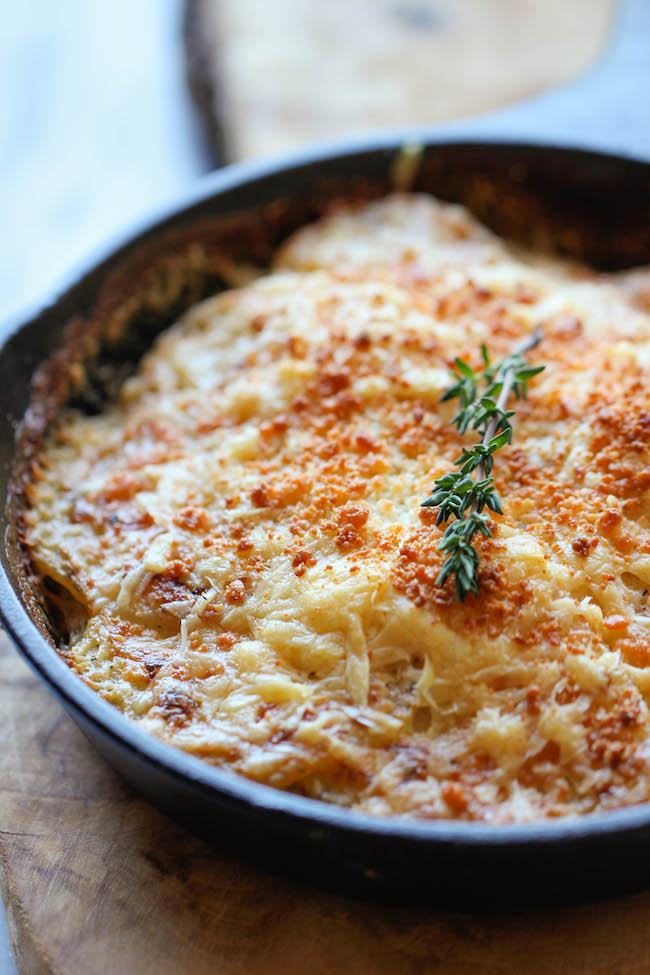 6. Leftover Thanksgiving Turkey Pesto Panini – This loaded panini is one of the perfect ways to use up your leftover Thanksgiving turkey. And you can always use deli turkey if you need this more than once a year. [GET THE RECIPE.]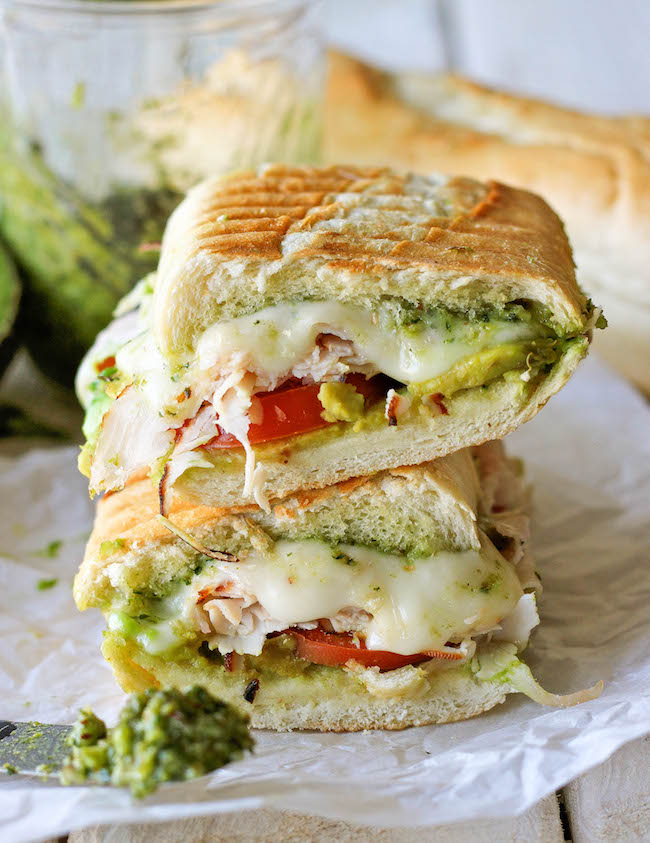 7. Pumpkin Cupcakes with Cinnamon Cream Cheese Frosting – These cupcakes are light and moist, topped with a fluffy cream cheese frosting that just melts in your mouth. [GET THE RECIPE.]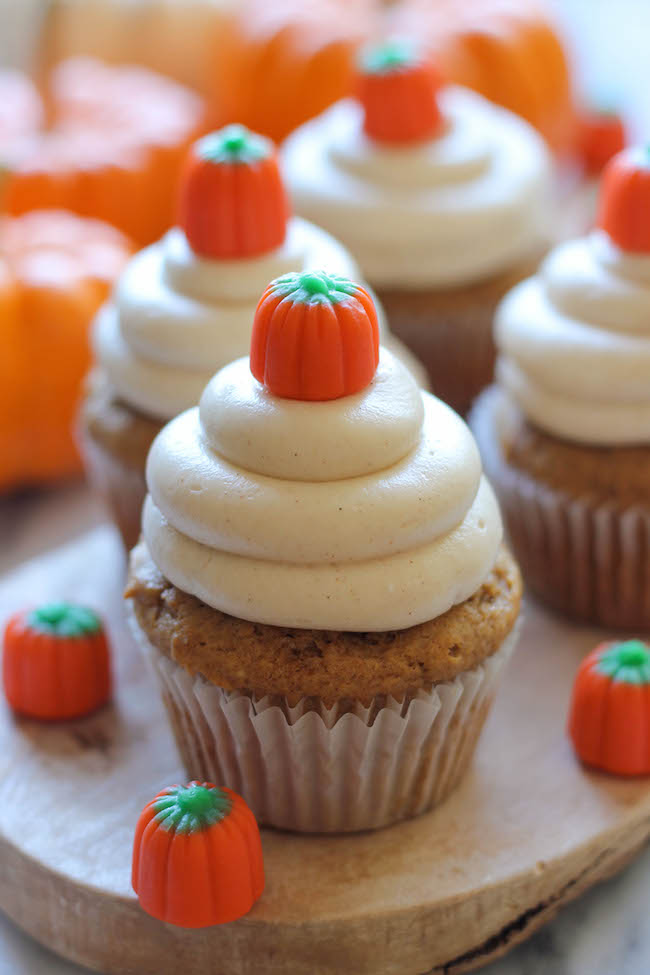 8. Pumpkin Pecan Baked Brie – With just 5 minutes prep, be warned that you'll probably want to make this cheesy goodness all year long. [GET THE RECIPE.]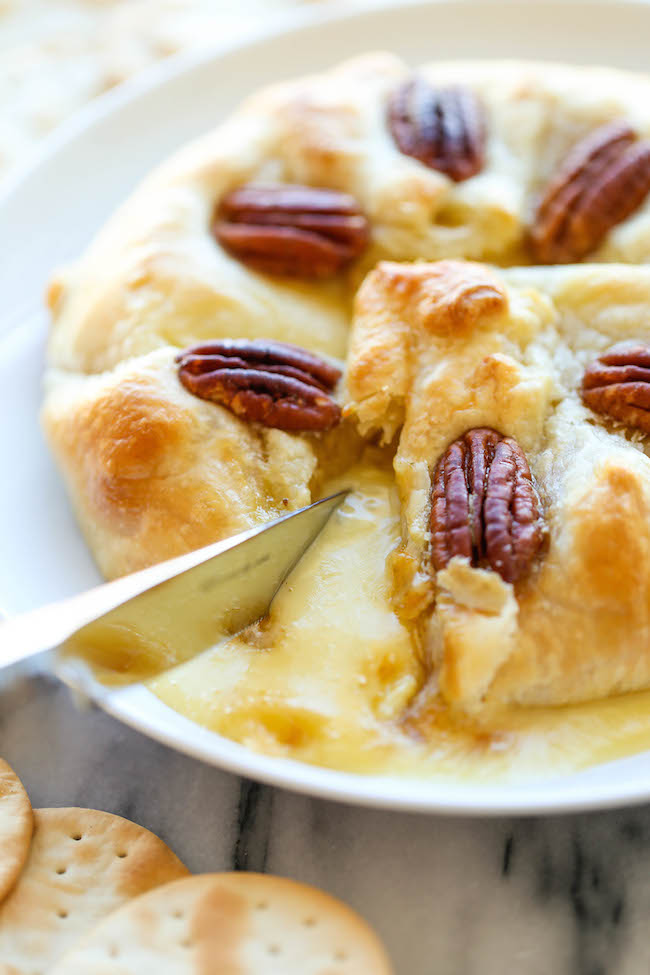 9. Cranberry Orange Sauce – Skip the canned cranberry sauce and make it right at home. It's embarrassingly easy with just 3 ingredients. [GET THE RECIPE.]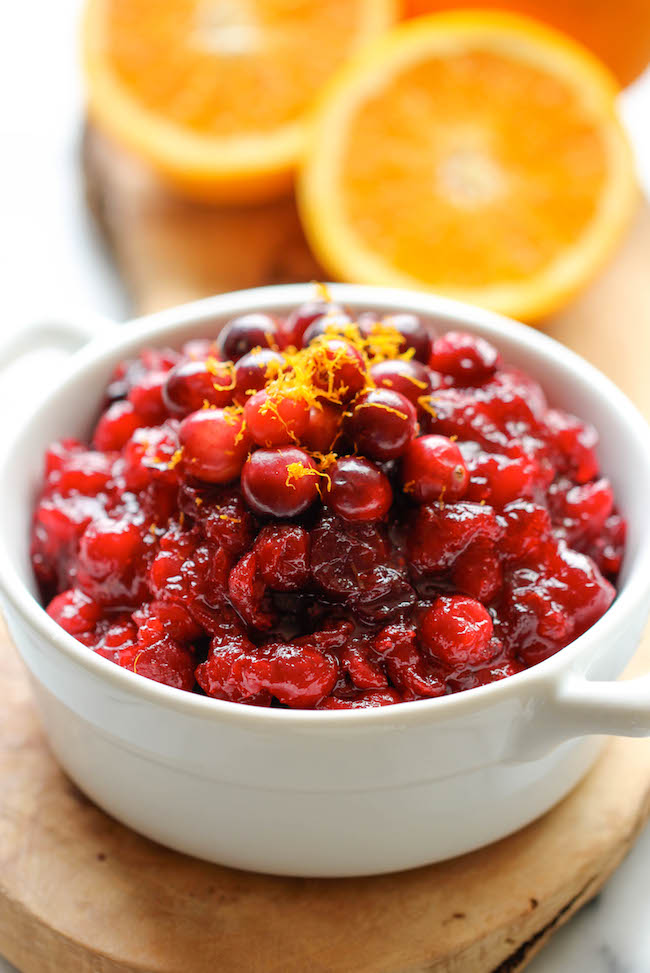 10. Easy Green Bean Casserole – Even the pickiest of eaters will be begging for seconds here. [GET THE RECIPE.]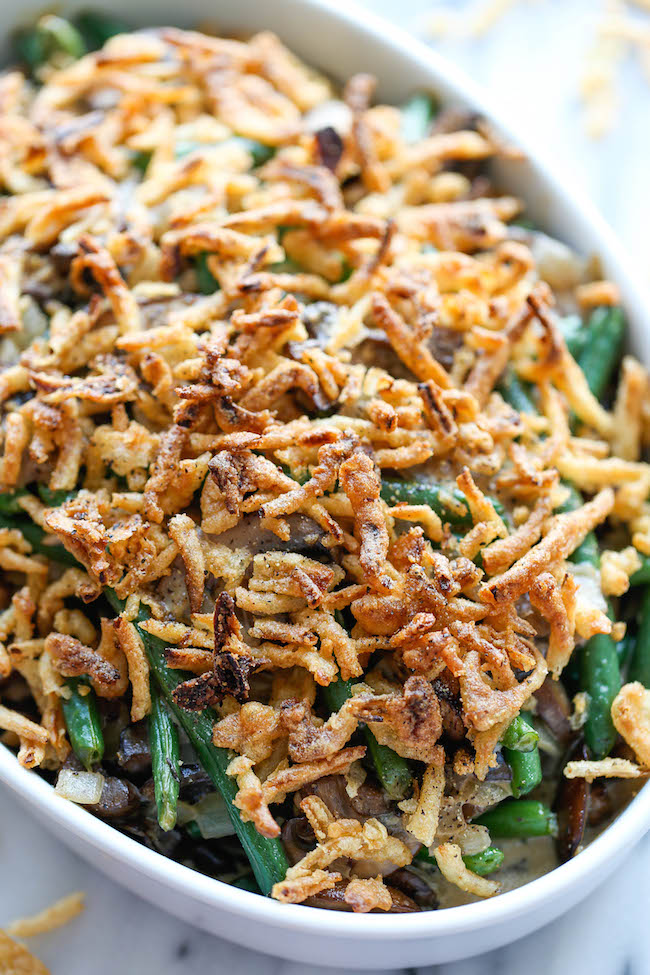 11. Slow Cooker Cranberry Pecan Stuffing – With KING'S HAWAIIAN bread as the secret ingredient, this stuffing will be the hit of the party. Seriously. [GET THE RECIPE.]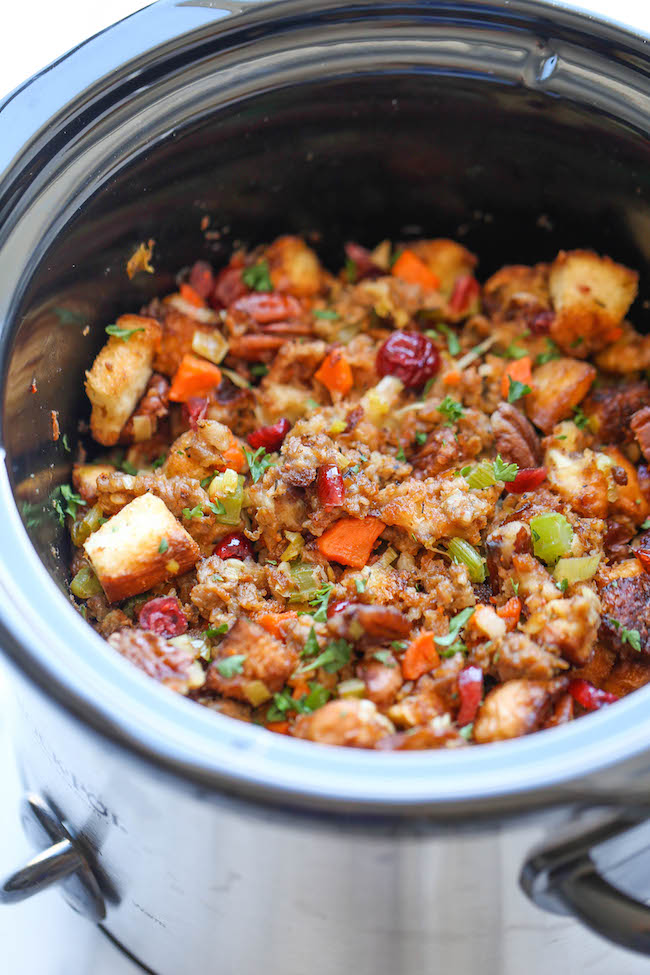 12. Leftover Hambone Soup – Use up your leftover hambone to make this cozy, hearty soup loaded with tons of veggies and chunks of sweet ham. [GET THE RECIPE.]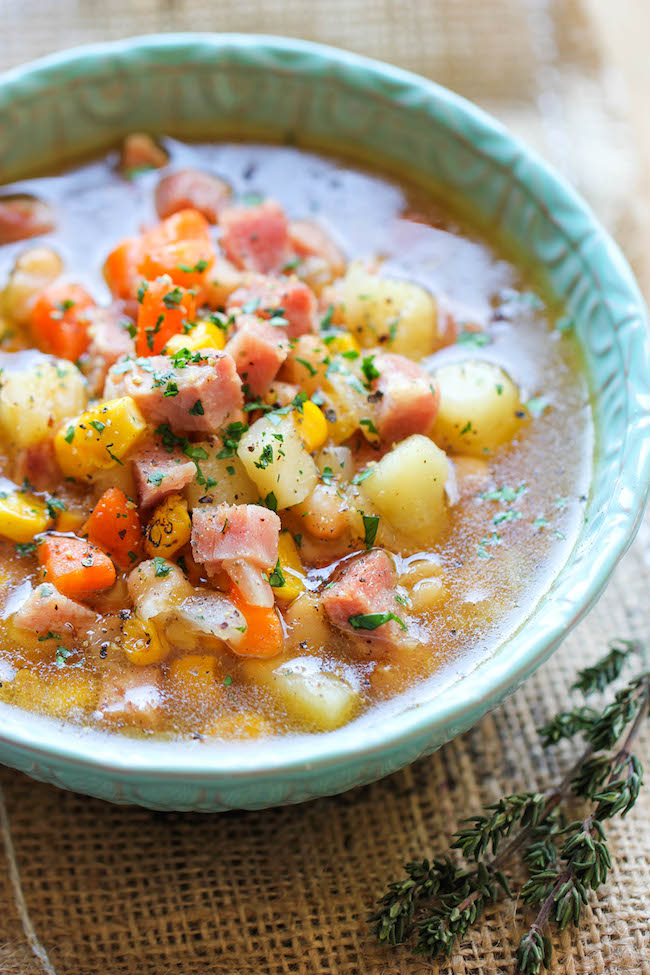 13. Sweet Potato Casserole – Made with mashed roasted sweet potatoes and a crunchy pecan topping with an ooey gooey melted marshmallow center. Just don't forget the extra marshmallows. No one will judge you for that. [GET THE RECIPE.]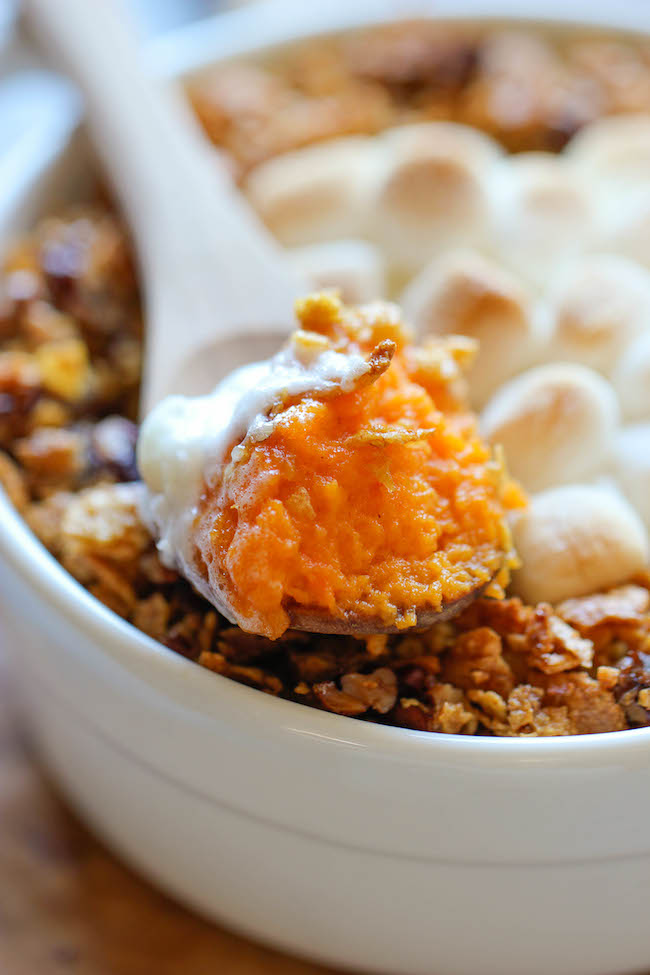 14. Balsamic Roasted Brussels Sprouts and Carrots – Golden brown, crisp brussels sprouts and carrots tossed in balsamic vinegar and maple syrup. Simply amazing. [GET THE RECIPE.]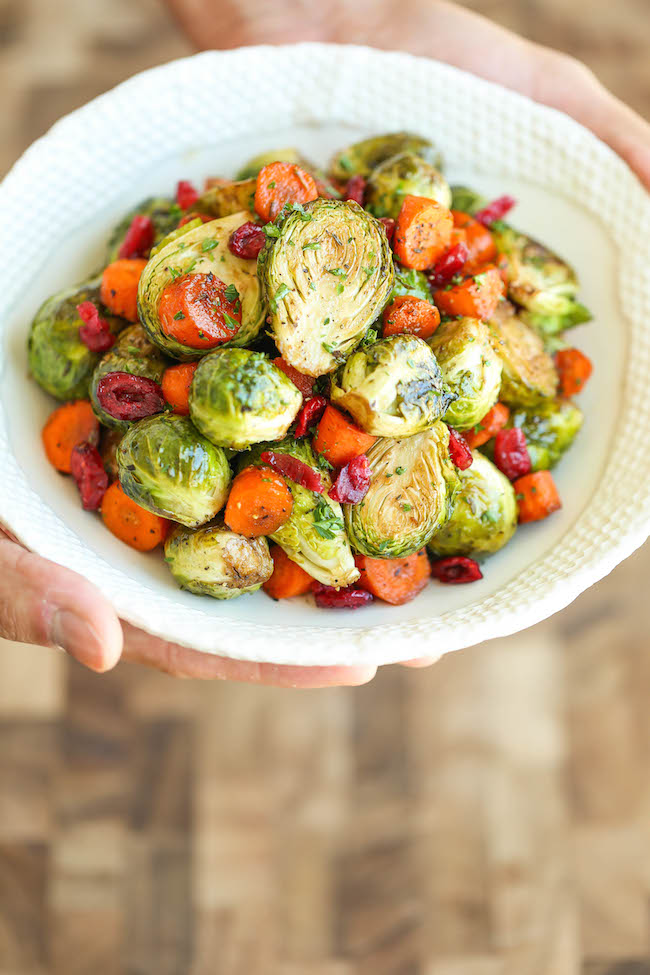 15. Slow Cooker Garlic Parmesan Potatoes – Crisp-tender potatoes with garlicky parmesan goodness. It's the easiest side dish you will ever make in the crockpot. [GET THE RECIPE.]