10 Must-Have Mother's Day Brunch Recipes
Make this Mother's Day the best one yet with these easy peasy fancy recipes! Except really, anyone can make them.

Surprise Mom this Sunday with these fancy schmancy recipes – from drinks to appetizers to mains, I have you covered.
But the secret here for a successful Mother's Day is to tell her how difficult all these recipes are – except anyone – and I mean anyone – can make these. It's practically foolproof.
1. Teriyaki Salmon with Sriracha Cream Sauce – Made with teriyaki sauce (from scratch of course) and a sweet and spicy Sriracha cream sauce. [GET THE RECIPE.]

2. Spaghetti Carbonara – The easiest pasta dish you will ever make with just 5 ingredients in 15 min, loaded with Parmesan and crisp bacon goodness. [GET THE RECIPE.]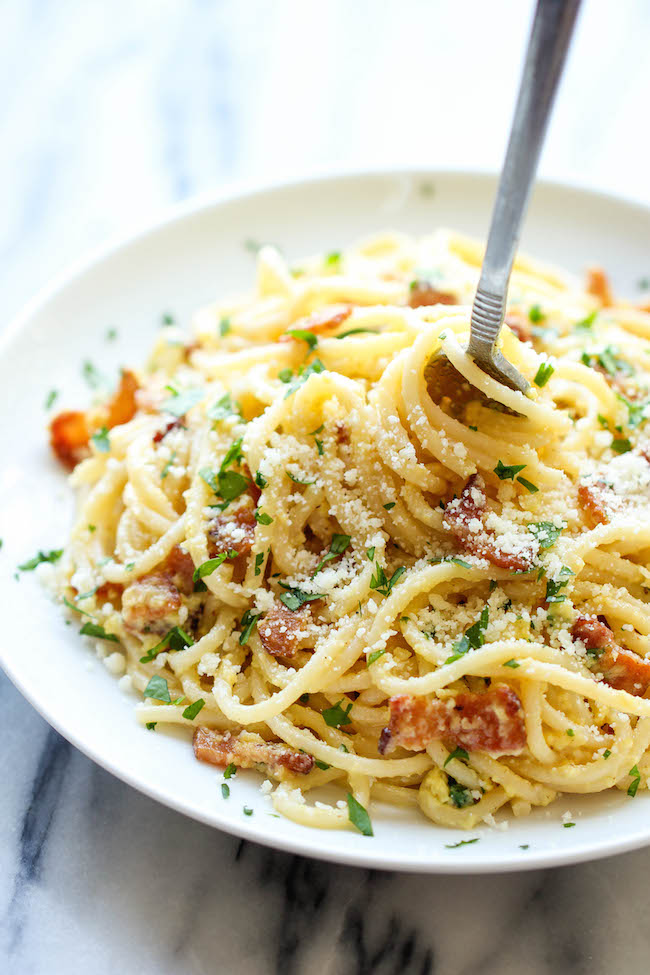 3. Strawberry Lemonade Bellini – This is a fun twist to your traditional peach bellini, made into a boozy-type slushy using only 4 ingredients with 5 min prep. [GET THE RECIPE.]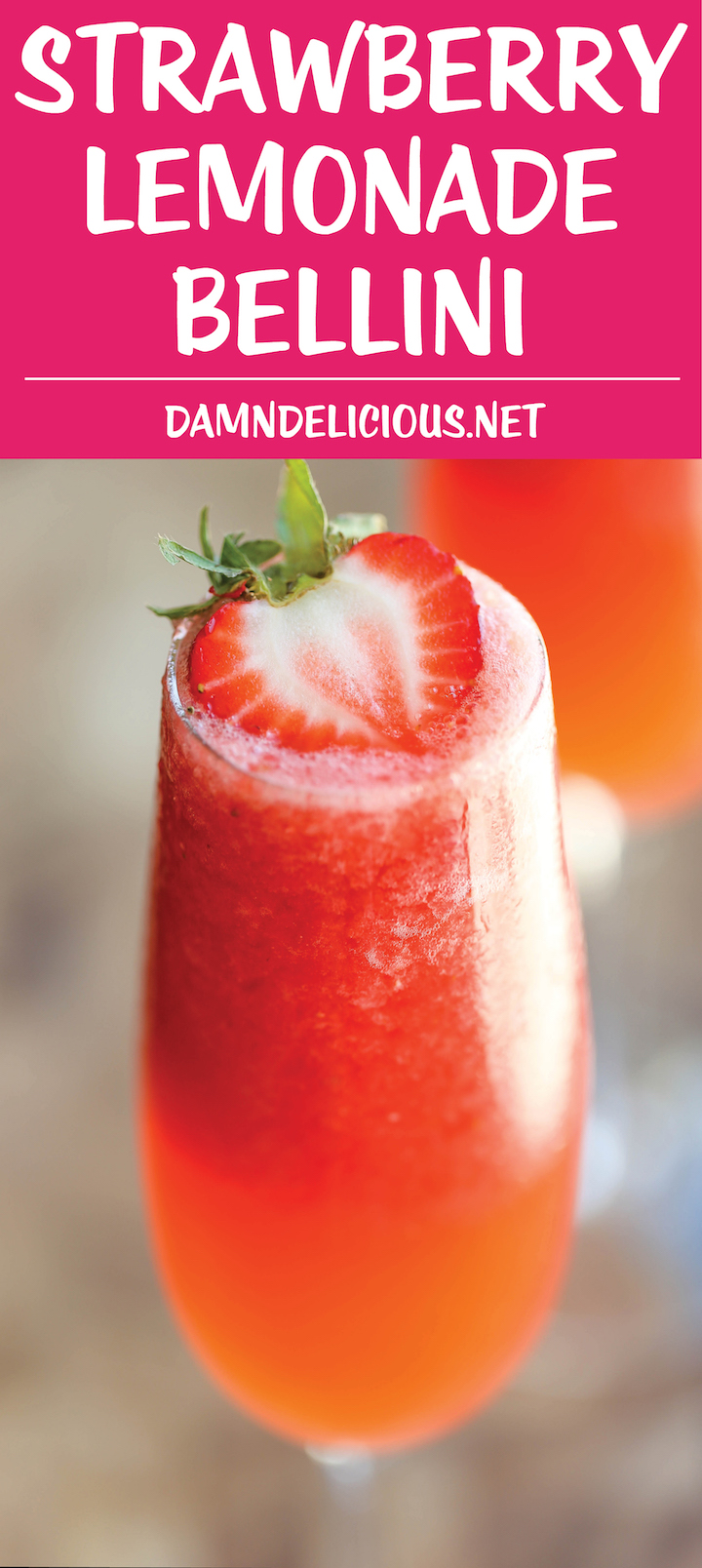 4. Baked Cream Cheese Spaghetti – A baked spaghetti casserole that's amazingly cheesy and creamy. It's comfort food at its best, and EASIEST. [GET THE RECIPE.]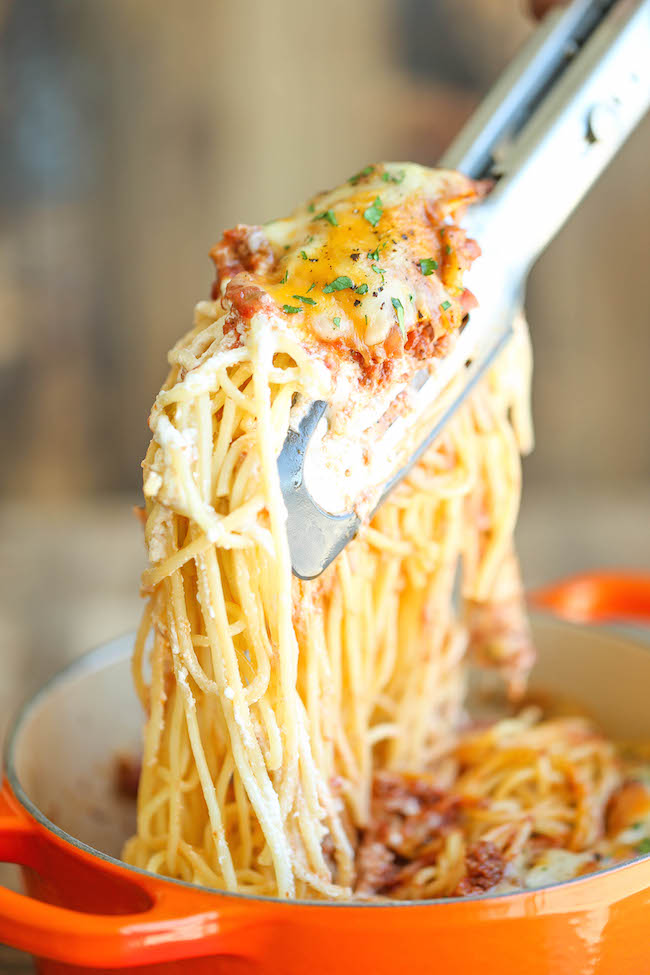 5. Baked Lemon Butter Tilapia – The most effortless 20 min meal ever from start to finish. Also made in a single pan. Win-win situation here. [GET THE RECIPE.]

6. One Pot Garlic Parmesan Pasta – Garlic. Parmesan. Pasta. What more is left to say here? [GET THE RECIPE.]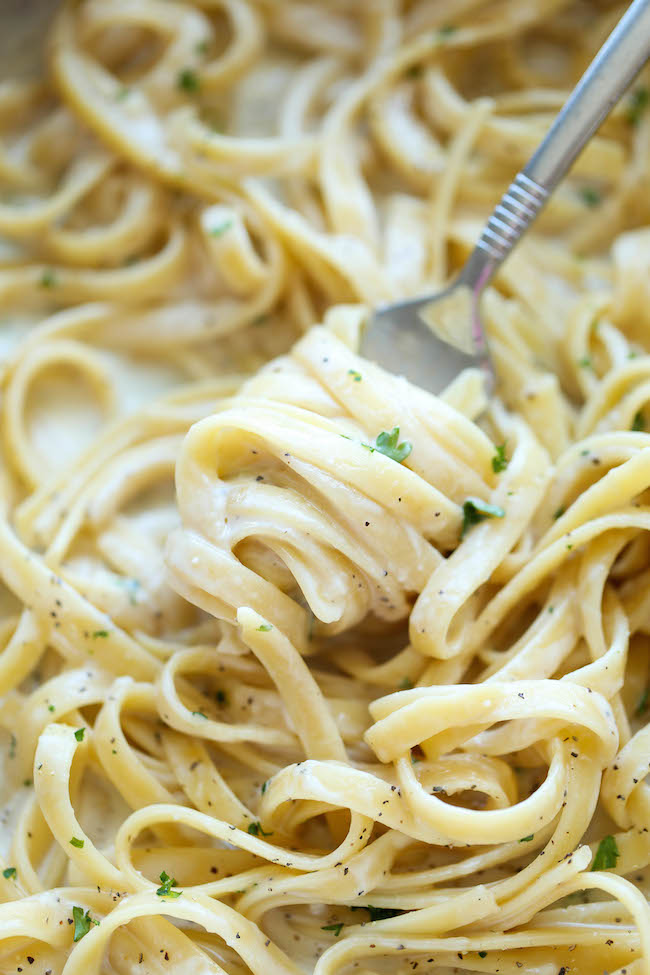 7. One Pan Lemon Chicken with Butternut Squash and Brussels Sprouts – Another one pan meal here with veggies included. And the chicken breasts come out so tender and flavorful. [GET THE RECIPE.]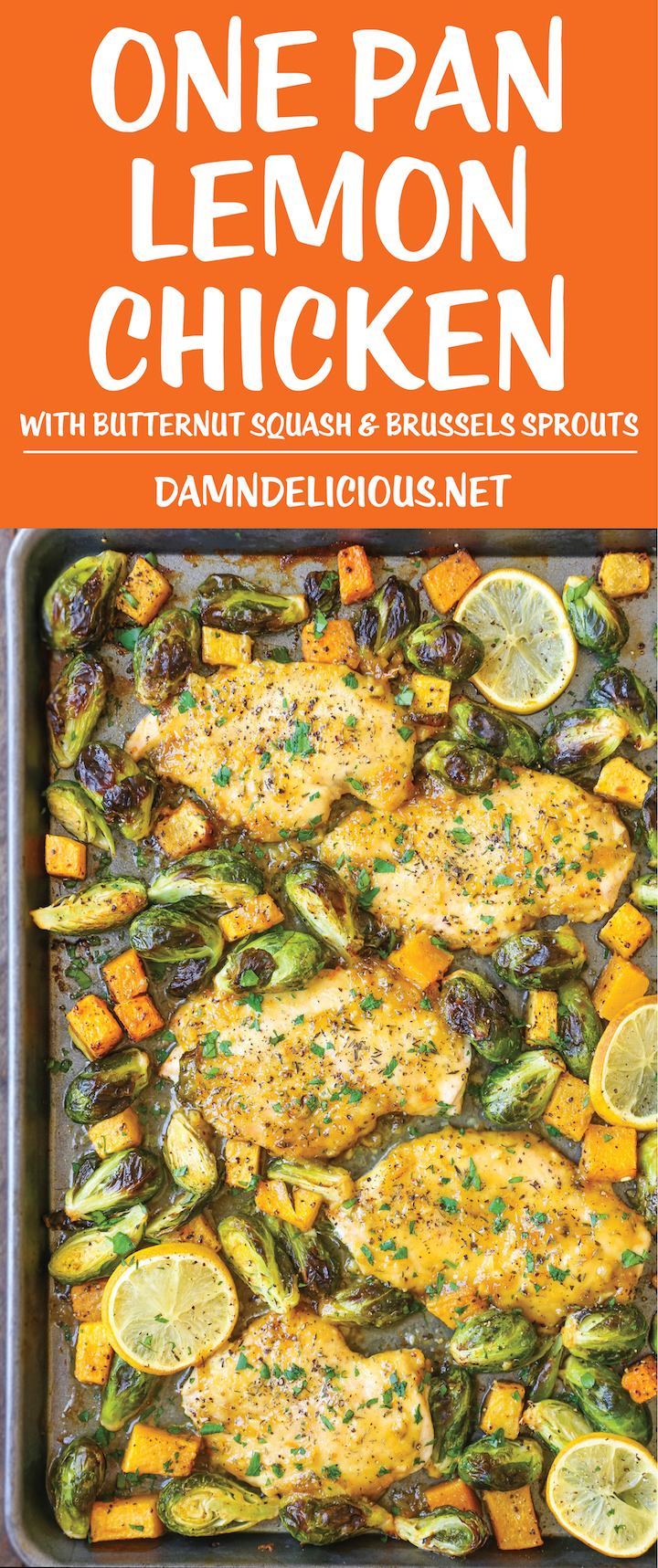 8. White Sangria Sparkler – A refreshing, bubbly sangria loaded with tons of gorgeous fruity goodness. [GET THE RECIPE.]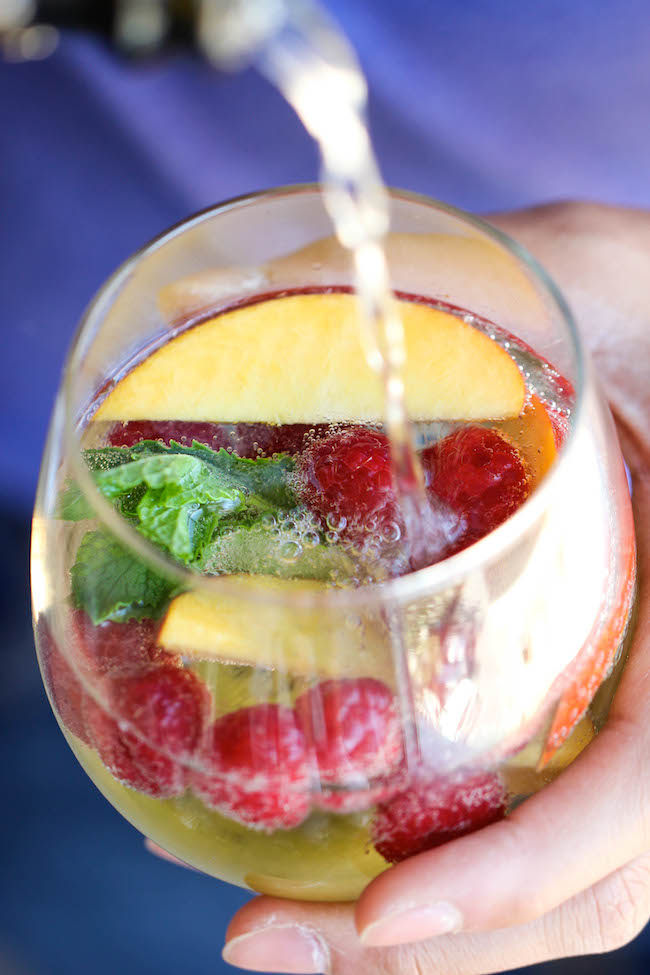 9. Cheesy Asparagus Gratin – A 5-min appetizer (or side dish). Simply roast your asparagus with desired herbs, top with cheese and bake. That's it. [GET THE RECIPE.]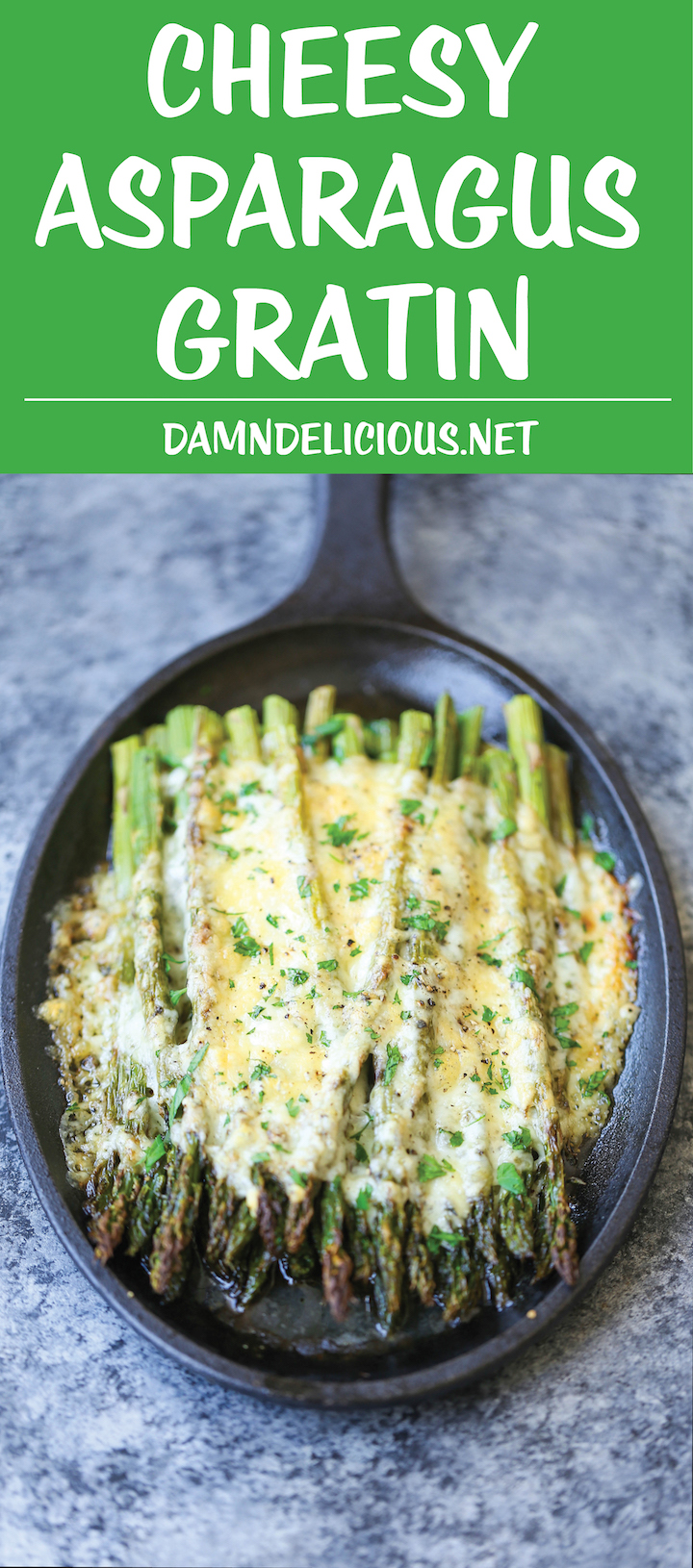 10. Swedish Meatballs – Nothing beats homemade meatballs smothered in a creamy gravy sauce, and yes, they taste so much better than the IKEA version. [GET THE RECIPE.]