Oh-so-creamy strawberry cheesecake in popsicle-form with a mile-high graham cracker crust!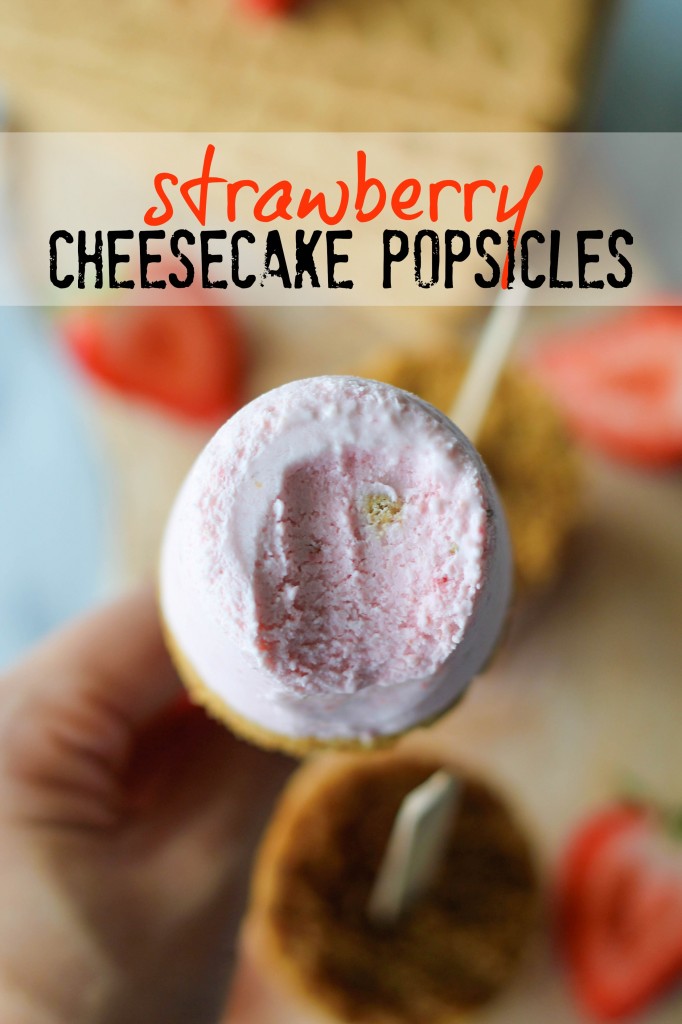 Happy Monday! We're starting off the week some fun frozen treats! See, a handful of bloggers and I have come together to bring you a week long of frozen goodies and some awesome giveaways. And I'm so excited to start it off with these amazing strawberry cheesecake popsicles.
With such a creamy cheesecake base made with cream cheese, confectioners' sugar, Greek yogurt, milk and some fresh strawberries, this will quickly become your favorite summer treat. And with that graham cracker crust, it's absolute perfection!
Don't forget to check out what everyone else is bringing to the table for our frozen treat week!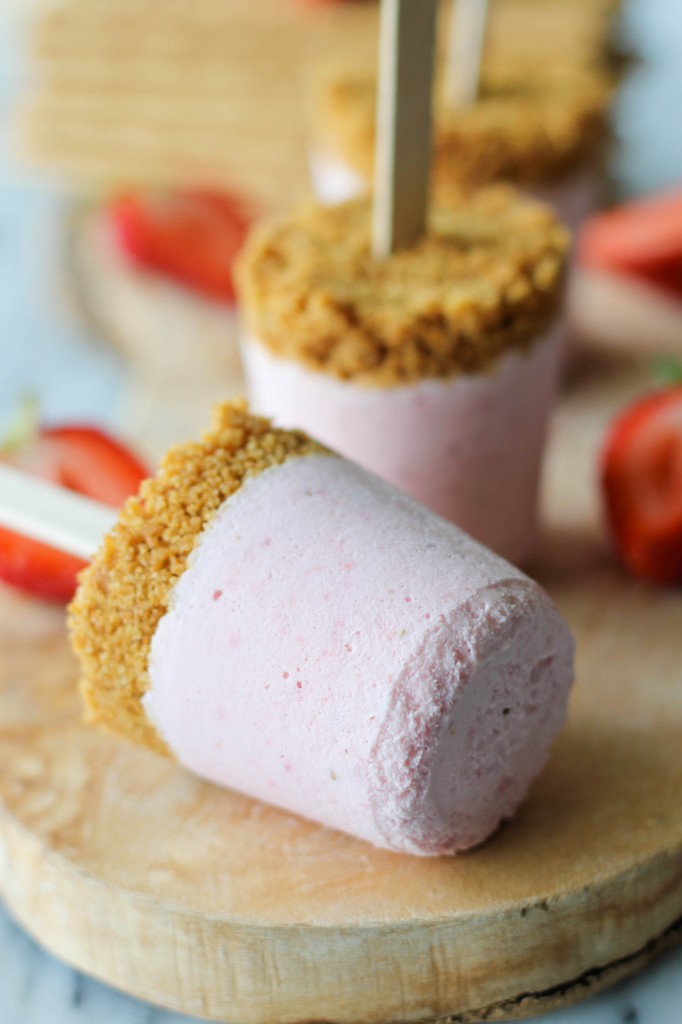 Now for the giveaway:
The kind folks over at Zoku and Oxo are giving away a handful of goodies for your summer fun! Just be sure to enter through the PromoSimple widget below. Good luck!
Disclosure: This giveaway is sponsored by Zoku and Oxo. All opinions expressed are my own.