Red, white and blue popsicles that are completely nutritious and so refreshing in this summer heat!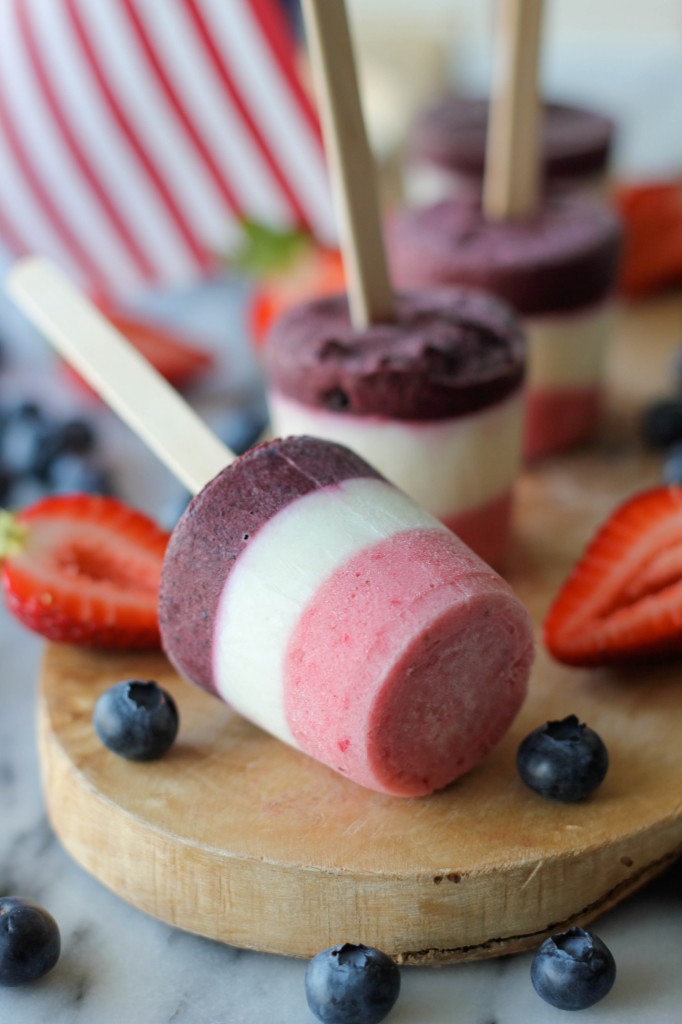 Confession time: I made these red, white and blue popsicles for July 4th but I never got a chance to post them. But hey, you could have these popsicles any day of the week, right? After all, whether it's summer or winter, a frozen treat is always needed. Made with Greek yogurt, strawberries and blueberries, you could enjoy these fun, nutritious popsicles guilt-free! You could also try different berry variations as well like raspberries and blackberries – the sky is the limit! Well, kind of. There's really just 2 other kinds of berries you could use in this. But before you scurry off into the kitchen to make these, just be sure to leave a couple extra popsicles in the freezer – you never know when you'll need one of these bad boys. For me, it's every day of the week. Hey, it's nutritious right?
Don't forget to check out what everyone else is bringing to the table for our frozen treat week!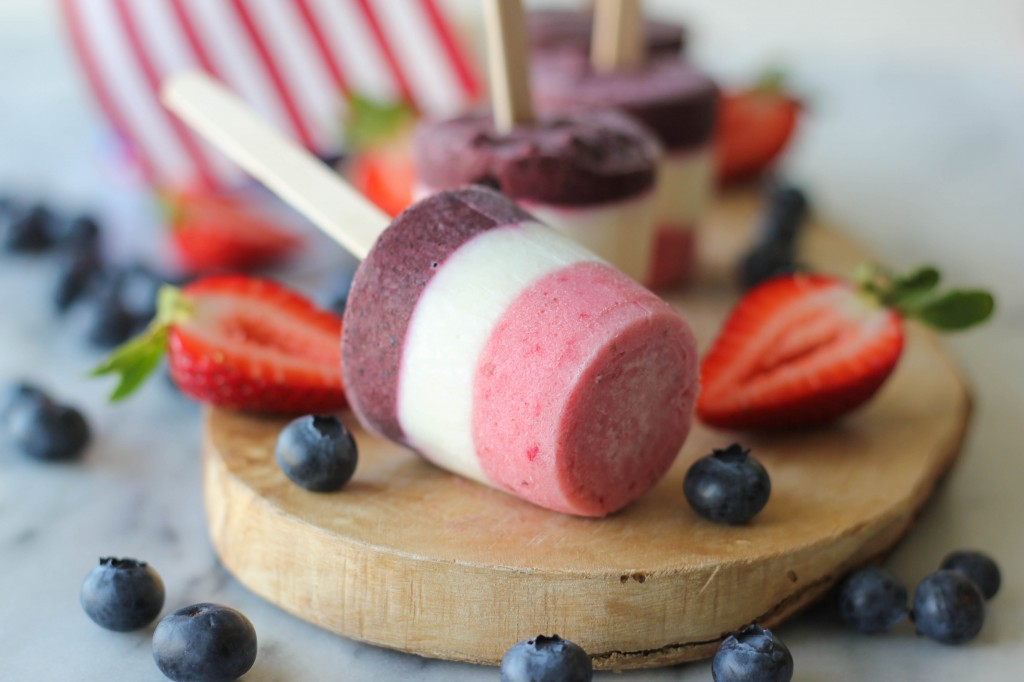 Now for the giveaway: The kind folks over at Blendtec and Big Kitchen are giving away a handful of goodies for your summer fun, including a Blendtec Designer Series Blender with Twister Jar! Just be sure to enter through the PromoSimple widget below. Good luck!
Also, a HUGE thank you to our wonderful hosts, Katie's Cucina and Nutmeg Nanny for putting together such a fun week of frozen treats and amazing giveaways. We hope you enjoyed #frozentreatweek just as much as we have!
Disclosure: This giveaway is sponsored by Blendtec and Big Kitchen. All opinions expressed are my own.