Pizza Stuffed Zucchini Boats
With marinara sauce, ground turkey and mozzarella cheese, these healthy zucchini boats offer cheesy comfort without the guilt!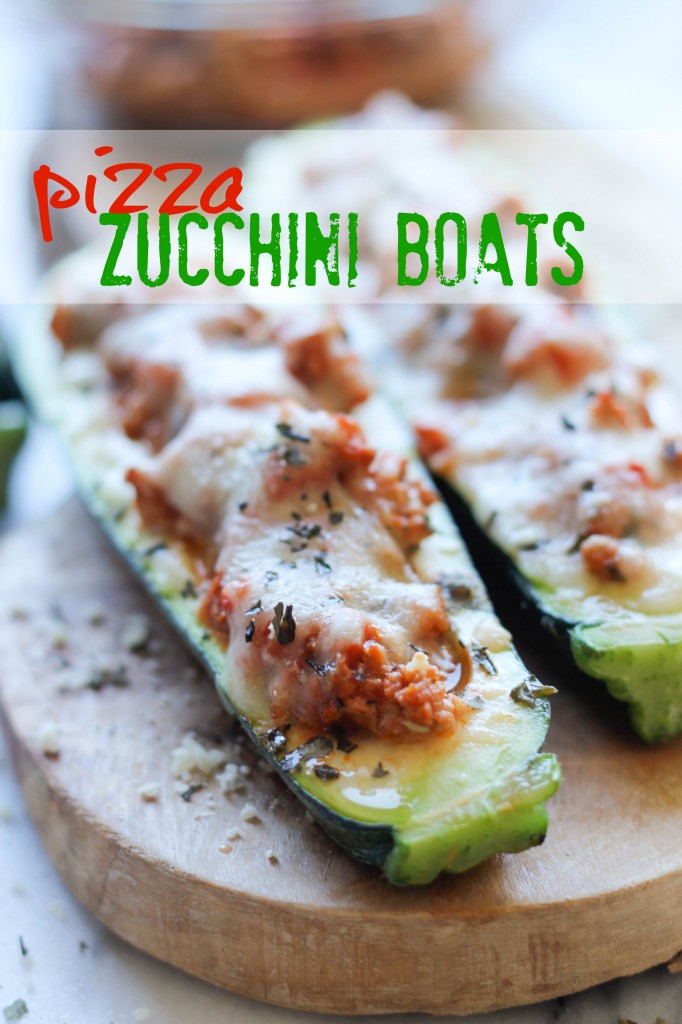 With the influx of football type party foods here lately, I figured it was time to share something healthy and hearty. After all, we all need to practice some clean eating here and there, right?
I've actually been meaning to make zucchini boats for quite some time but I just never got around to it until now. I guess I was just worried it would be incredibly time consuming to scoop out the insides of the zucchini but with the use of a melon baller, it's so easy! And with a handful of simple ingredients, you'll be able to have pizza cheesy goodness guilt-free in 30 minutes or less. You can't beat that!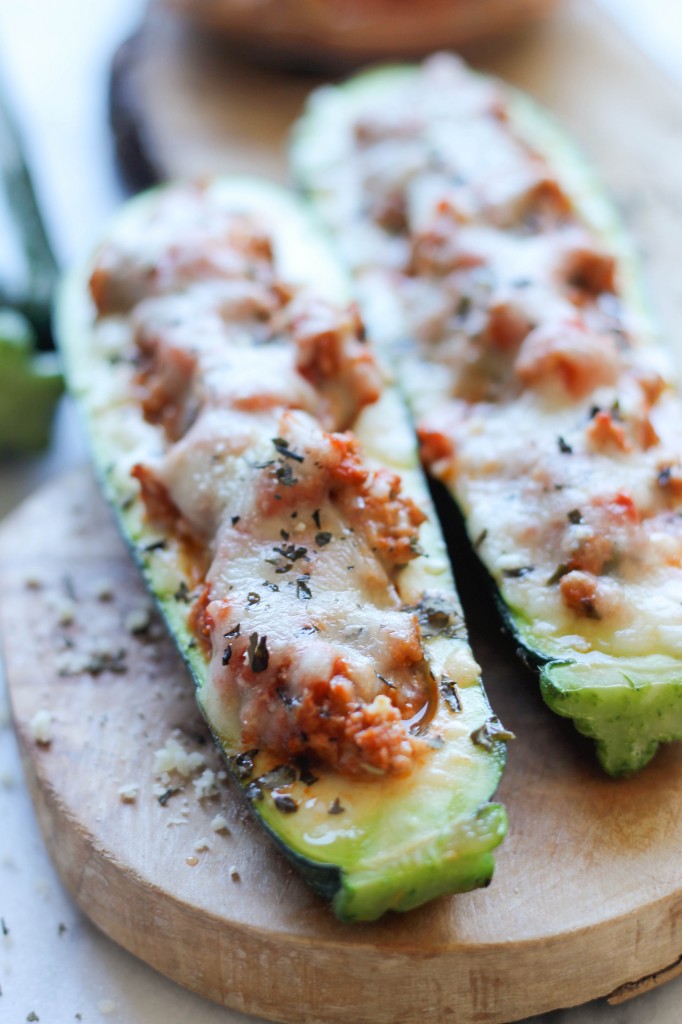 Pizza Stuffed Zucchini Boats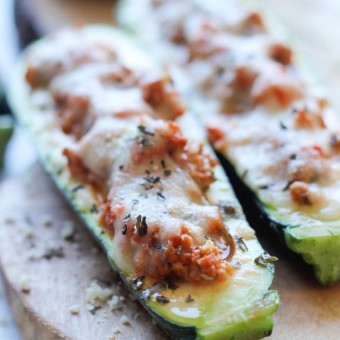 These healthy zucchini boats offer cheesy comfort without the guilt!
Ingredients:
4 zucchini
1 tablespoon olive oil
8 ounces ground turkey
1/2 teaspoon oregano
1/2 teaspoon basil
Kosher salt and freshly ground black pepper, to taste
1 1/2 cups marinara sauce
2/3 cup shredded mozzarella cheese
Directions:
Preheat oven to 375 degrees F. Line a baking sheet with parchment paper; set aside.
Cut each zucchini in half horizontally, then carefully scoop out the center of the zucchini, reserving for another use, leaving about 1/2-inch of zucchini on the skin.
Heat olive oil in a saucepan over medium high heat. Add ground turkey, oregano, basil, salt and pepper, to taste. Cook until browned, about 3-5 minutes, making sure to crumble the turkey as it cooks; drain excess fat. Stir in marinara sauce until heated through, about 1-2 minutes.
Add ground turkey mixture to each zucchini and sprinkle with mozzarella. Place into oven and bake until the zucchini is tender and the cheese has melted, about 10-12 minutes.
Serve immediately.