Easy Lemon Chicken
You'll never guess how quickly this crisp, tender chicken comes together with just a handful of ingredients!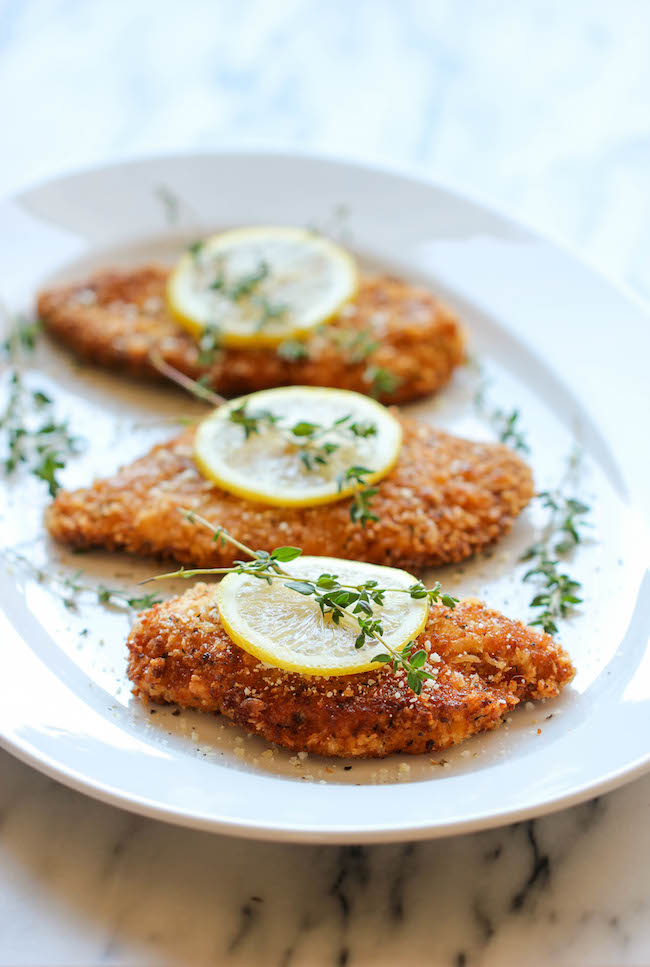 I don't know about you guys but five ingredient dishes are my absolute favorite. They usually require pantry staples so I can skip the emergency grocery run and get right to cooking. And it's definitely an added bonus when you can make it in less than 30 minutes.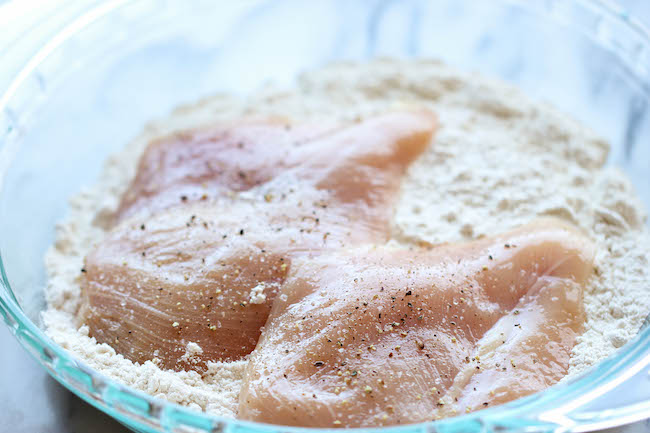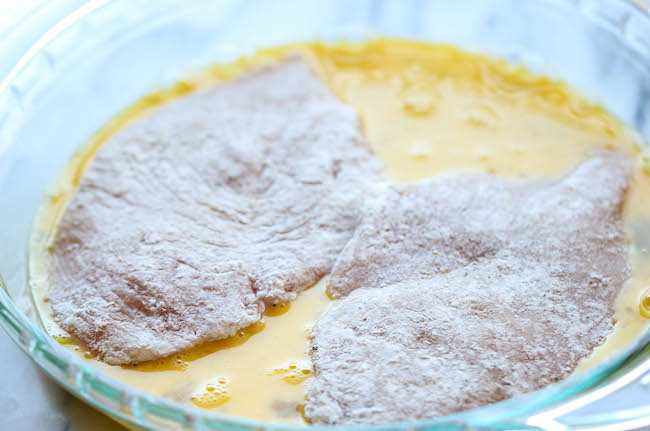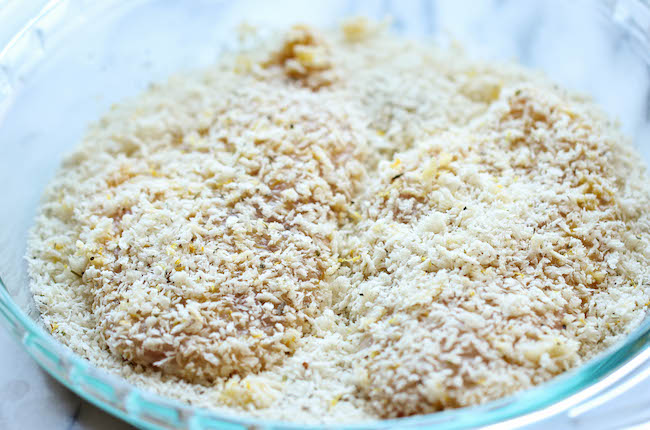 This lemon chicken is exactly that – it takes just 5 additional ingredients, most of which can be found right in your pantry. And with Just BARE® fresh boneless skinless chicken breast fillets, this dish comes together so quickly  in just 20 minutes, perfect for those busy weeknights!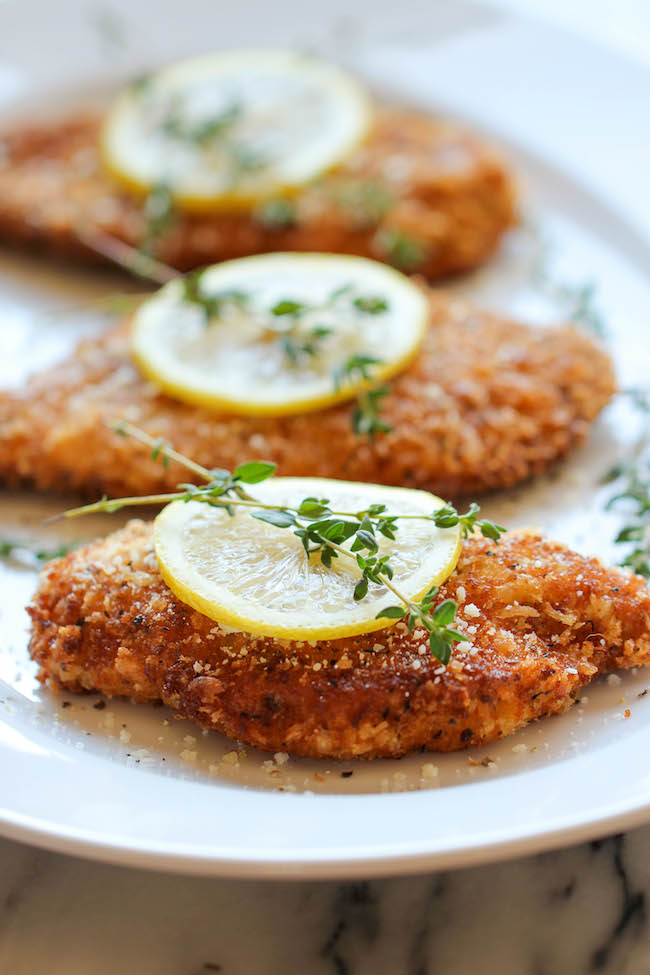 It's just a simple chicken breading with Italian bread crumbs and fresh lemon zest, which then gets cooked to absolute crisp perfection. You also can't forget the fresh lemon zest garnish for that extra lemon pizzazz!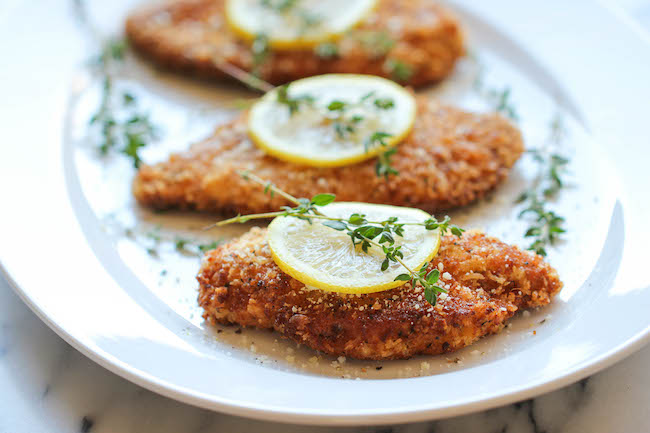 Just BARE® Chicken +5 Ingredient Challenge
The best part about 5 ingredient dishes is that you can also join the Just BARE® Chicken +5 Ingredient Challenge! Between January 14 to February 28, be sure to visit www.JustBAREChicken.com/Plus5 for a chance to win $500! You can start with Just BARE® chicken, and think of five more ingredients, entering once a day. Ten finalists will each win $500, and their entries will become new recipes created by national food bloggers, including me! Online voting on the Just BARE Facebook page will help determine the grand champions. Think healthy, be surprising and get inspired! Follow the challenge on Facebook and Twitter with the hashtag #ChickenPlus5.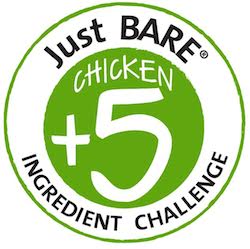 Easy Lemon Chicken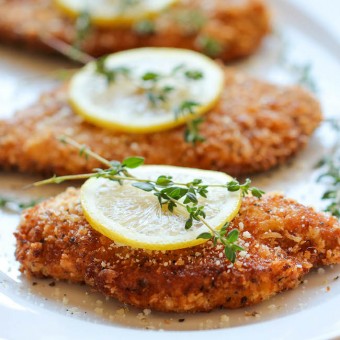 You'll never guess how quickly this crisp, tender chicken comes together with just a handful of ingredients!
Ingredients:
1 cup vegetable oil
1 cup Italian bread crumbs
Zest of 2 lemons, plus more, for garnish
1 pound BARE® Chicken's fresh boneless, skinless chicken breast fillets, cut crosswise in half
Kosher salt and freshly ground black pepper, to taste
1/2 cup all-purpose flour
2 large eggs, beaten
Directions:
Heat vegetable oil in a large skillet over medium high heat.
In a large bowl, combine bread crumbs and lemon zest; set aside.
Season chicken with salt and pepper, to taste. Working one at a time, dredge chicken in flour, dip into eggs, then dredge in bread crumbs mixture, pressing to coat.
Working in batches, add chicken to the skillet, 2 or 3 at a time, and cook until evenly golden and crispy, about 3-4 minutes on each side. Transfer to a paper towel-lined plate.
Serve immediately, garnished with lemon zest, if desired.
Why It's A Smart Choice
Nutrition Facts
Serving Size
Servings Per Container 4
---
Amount Per Serving
Calories 439.9 Calories from Fat 157.5
% Daily Value*
Total Fat 17.5g 27%
Saturated Fat 2.5g 13%
Trans Fat 0.3g
Cholesterol 162.1mg 54%
Sodium 620.8mg 26%
Total Carbohydrate 32.7g 11%
Dietary Fiber 2.2g 9%
Sugars 2.1g
Protein 36.3g 73%
---
*Percent Daily Values are based on a 2,000 calorie diet. Your daily values may be higher or lower depending on your calorie needs.
Lemon chicken is often found drenched in a syrupy lemon sauce loaded with added sugars. This version keeps the lemony crunch but leaves out the sugar.
Nutritional information provided by Jessica Penner, RD at Smart Nutrition.
Disclosure: This post is sponsored by Just BARE® Chicken. All opinions expressed are my own.