Slow Cooker Beef and Broccoli
A Chinese take-out favorite that can be made right in the slow cooker – no sauteing, no stirring, no frying. It doesn't get easier than that!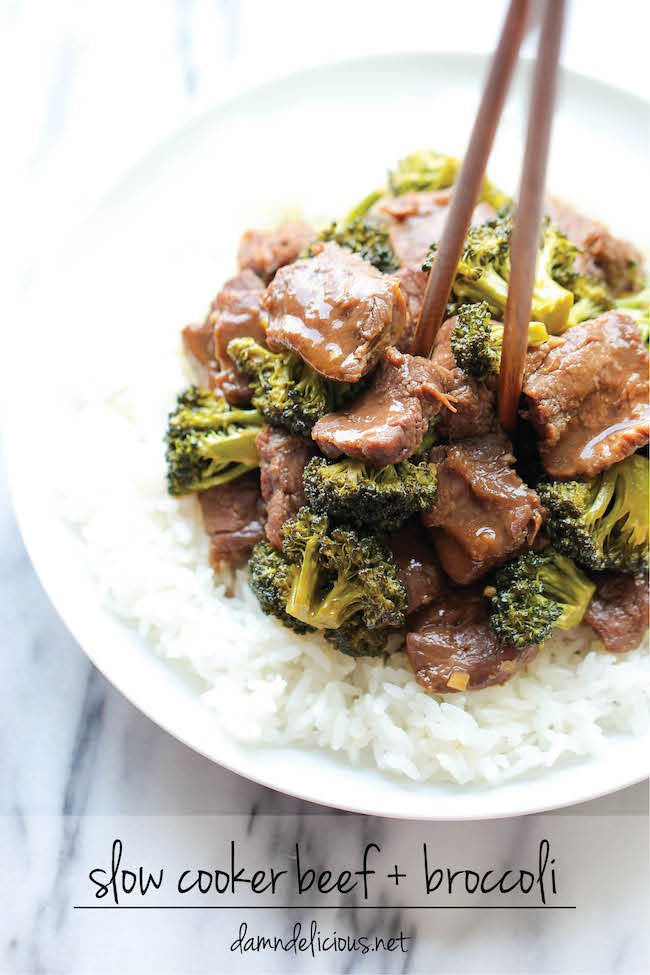 I'm all about making my favorite Chinese take-out dishes right at home.
It's so much cheaper and you can use better quality ingredients. But when you can also make it right in the slow cooker, well, that's just an all-around win in my book.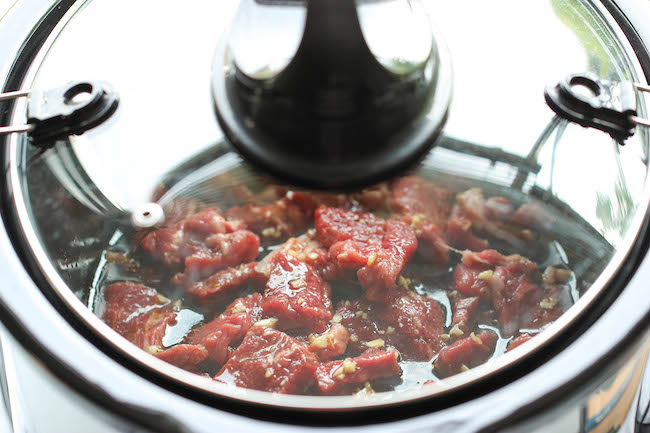 The best part about this is that there is absolutely no sautéing, no stirring, no frying or oil splatter of any kind. Just throw it all in the slow cooker and that's it! How easy is that?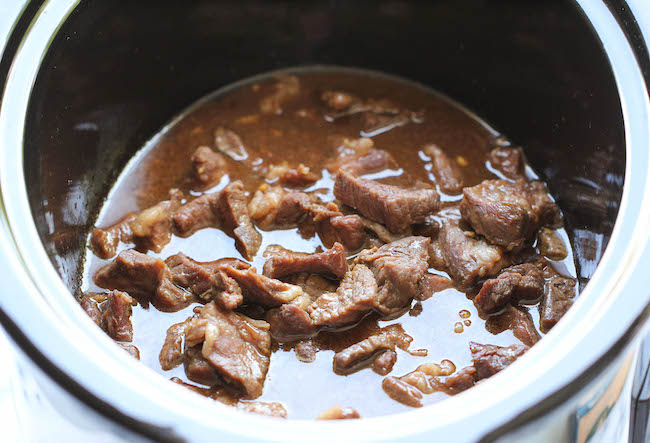 Now I should mention that I like my meat melt-in-your-mouth tender like a New York steak, which is why I only let mine sit in the slow cooker for a total of 2 hours.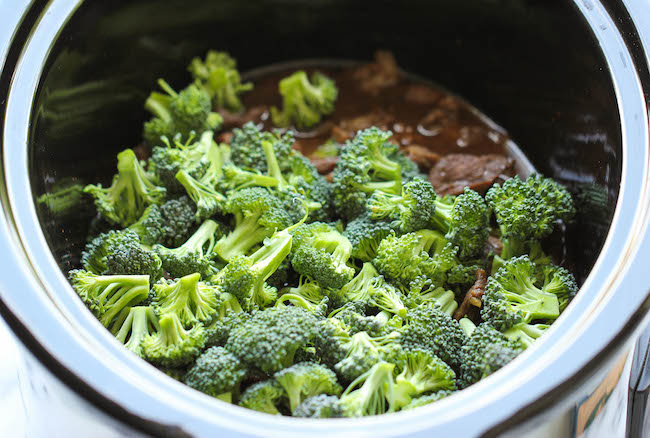 But if you like your meat in the texture of pulled-pork-tender, I recommend increasing the time to 3-4 hours.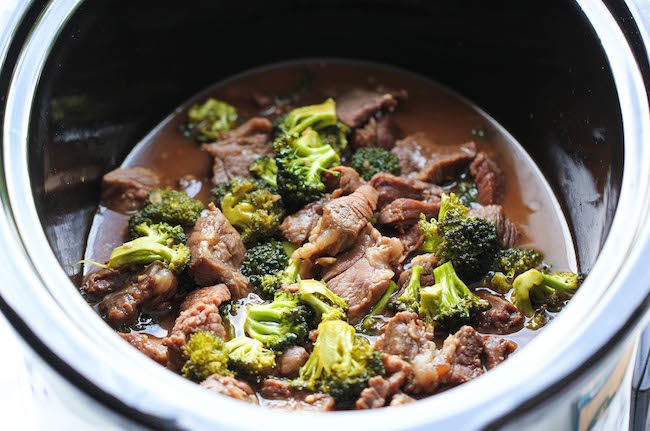 Either way, you'll definitely want to skip take-out and make this right at home instead!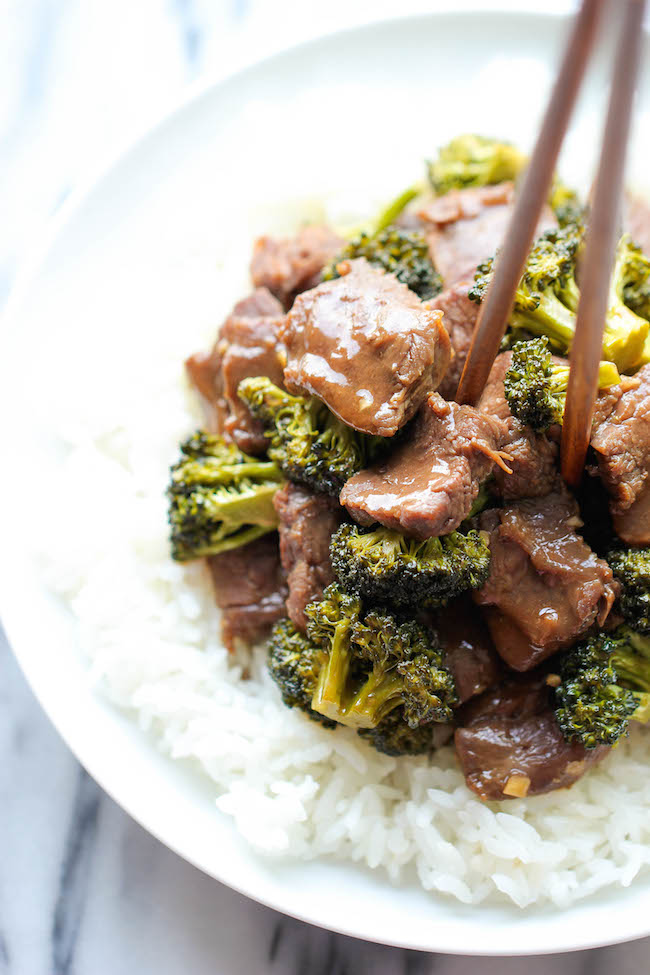 Slow Cooker Beef and Broccoli
A Chinese take-out favorite that can be made right in the slow cooker. It doesn't get easier than that!
Ingredients:
1 cup beef broth
1/4 cup reduced sodium soy sauce
1/4 cup oyster sauce
1/4 cup Imperial Sugar Light Brown Sugar
1 tablespoon sesame oil
3 cloves garlic, minced
2 pounds boneless beef chuck roast, thinly sliced
2 tablespoons cornstarch
2 heads broccoli, cut into florets
Directions:
In a medium bowl, whisk together beef broth, soy sauce, oyster sauce, sugar, sesame oil and garlic.
Place beef into a 6-qt slow cooker. Add sauce mixture and gently toss to combine. Cover and cook on low heat for 90 minutes.
In a small bowl, whisk together 1/4 cup water and cornstarch.
Stir in cornstarch mixture and broccoli into the slow cooker. Cover and cook on high heat for an additional 30 minutes.
Serve immediately.
Why It's A Smart Choice
Nutrition Facts
Serving Size
Servings Per Container 6
---
Amount Per Serving
Calories 370.1 Calories from Fat 106.2
% Daily Value*
Total Fat 11.8g 18%
Saturated Fat 4.1g 21%
Trans Fat 0.3g
Cholesterol 105.7mg 35%
Sodium 1048.6mg 44%
Total Carbohydrate 17.2g 6%
Dietary Fiber 2.2g 9%
Sugars 7.6g
Protein 47.0g 94%
---
*Percent Daily Values are based on a 2,000 calorie diet. Your daily values may be higher or lower depending on your calorie needs.
Chinese takeout is often deep-fried or pan-fried with a lot of fat. By using the slow cooker, you can achieve the same delicious flavor but with much fewer calories! This meal is also high in protein, iron, zinc, and the vitamins A, B, and C! Serve over brown rice to balance out the meal and increase the fibre content.
Nutritional information provided by Jessica Penner, RD at Smart Nutrition.
Disclosure: This post is sponsored by Imperial Sugar. All opinions expressed are my own.