Skinny Cauliflower Mac and Cheese
A lightened-up mac and cheese that you can eat guilt-free, and it's the perfect way to sneak in some veggies for your picky-eaters!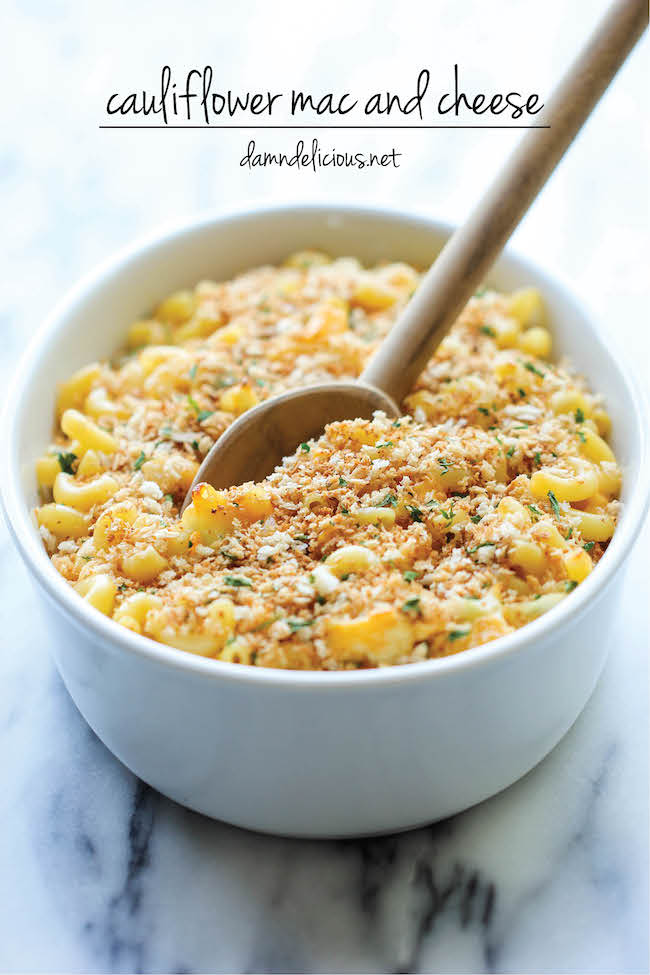 When you're a food blogger and you have your camera in-hand, ready to do a photoshoot with all the food and plates staged, and then your 4-month old corgi puppy does something really strange – well, you kind of have to stop everything you're doing and take pictures of him instead.
MY OTHER RECIPES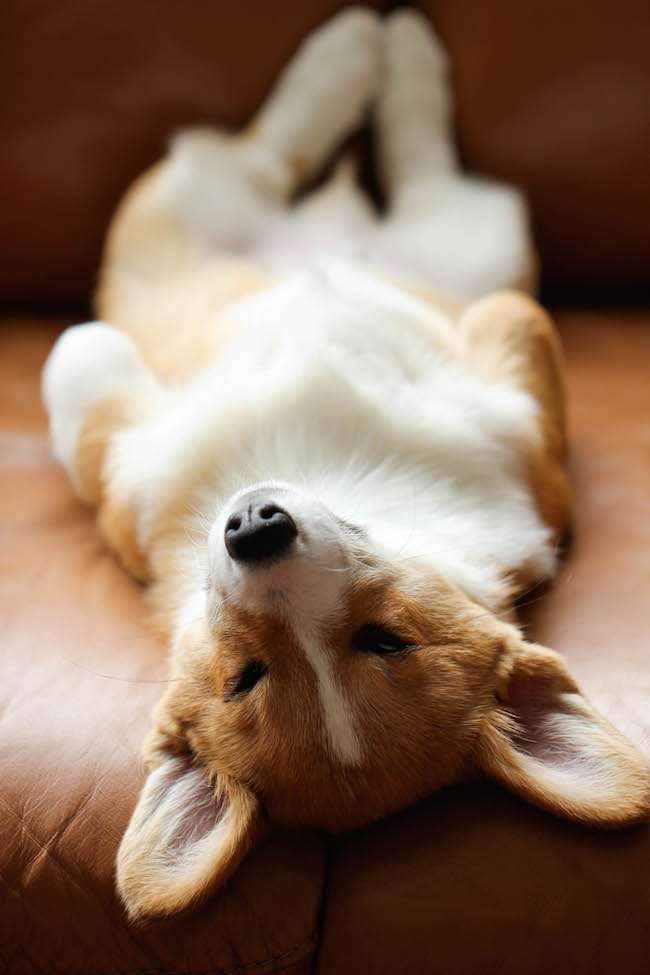 And then this is what you do when you're using a macro lens. Don't mind that crumb on his nose. It's probably a food crumb. He gets a lot of those. That and leaf crumbs. He manages to find those everywhere around the house.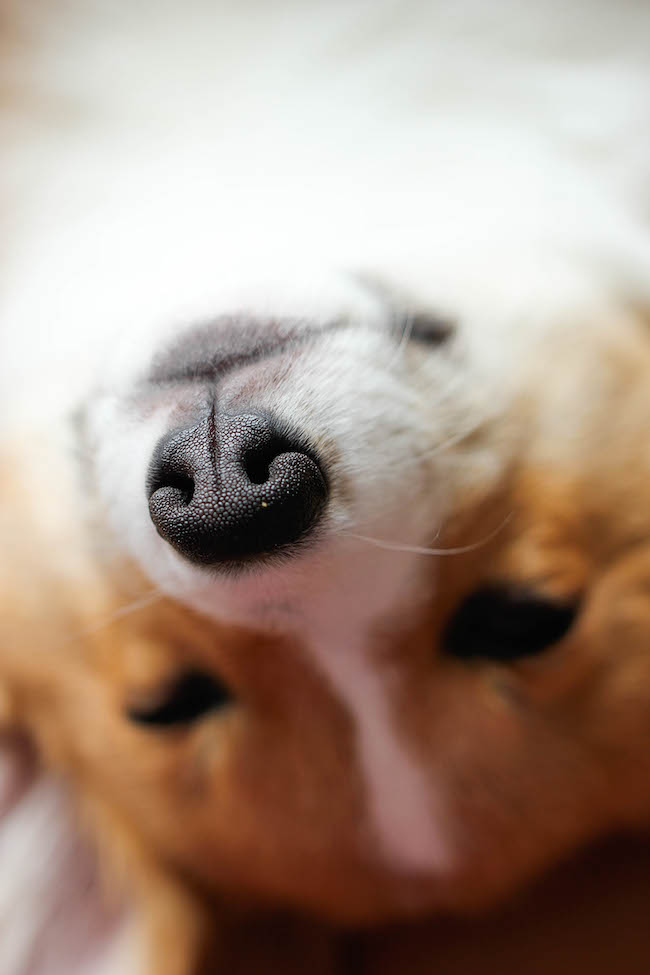 But enough about Butters – let's talk mac and cheese! But not just any kind of mac and cheese. I am so excited to share with you a skinny, lightened-up mac and cheese that you can stuff your face guilt-free!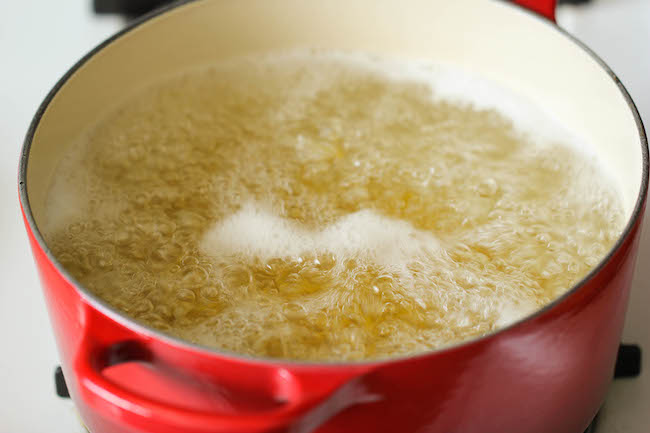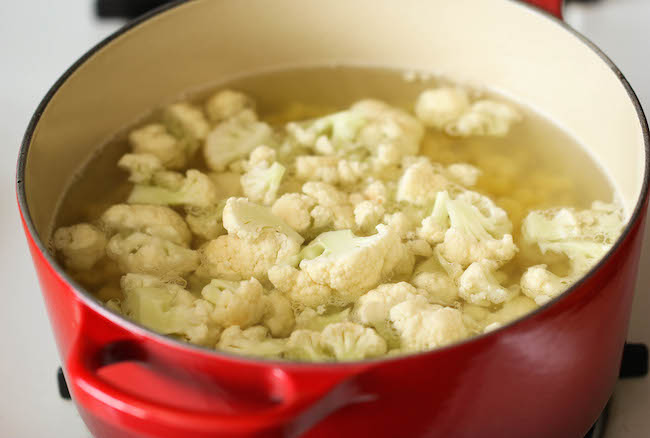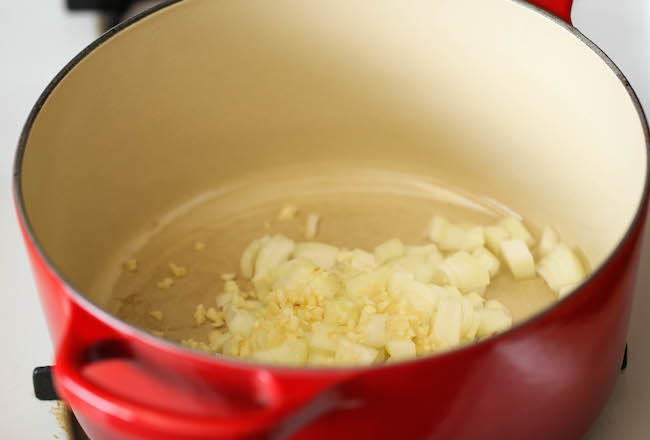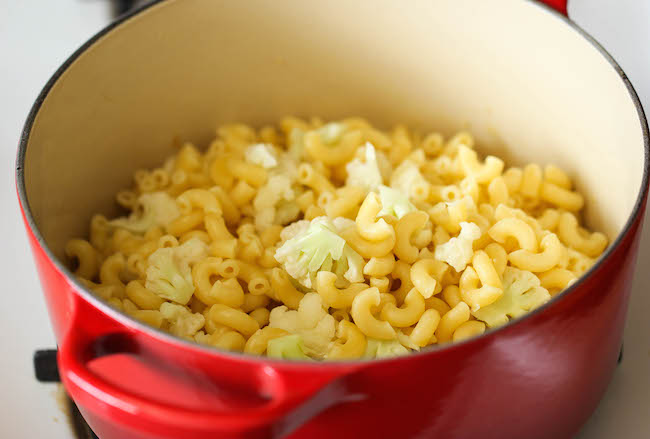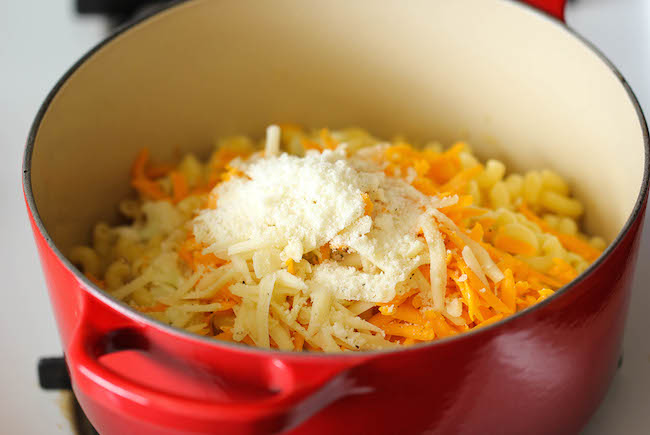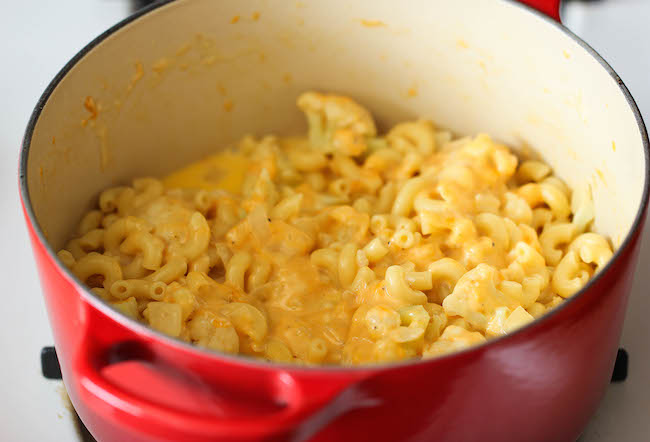 Now after I discovered my newfound love for cauliflower after making this and this, I just had to find a way to sneak it into some good ol' mac and cheese, my absolute favorite kind of comfort food. But since bikini season is just around the corner, I swapped out some ingredients to lighten it up to keep me from gaining a gazillion pounds before our Cabo trip. After all, who has any kind of self-control over mac and cheese?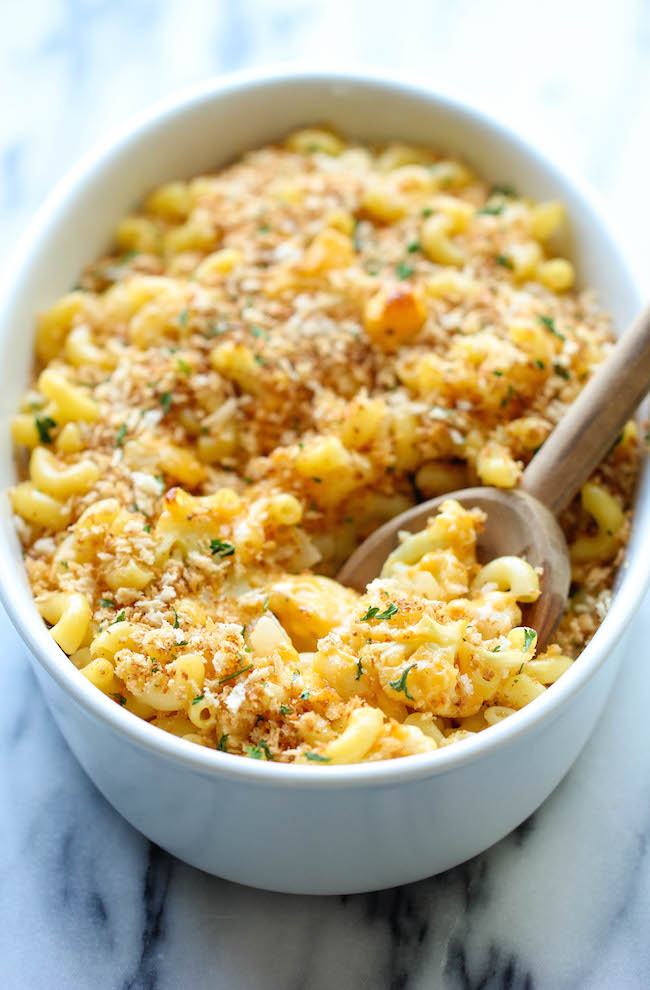 And since this is already lightened up and chockfull of cauliflower, I just couldn't help but add a bread crumb topping. It's a completely optional step, but I personally can't have mac and cheese without that crunchy goodness. Either way, this will be one mac and cheese you'll want to make again and again. Even your picky eaters will be begging for seconds!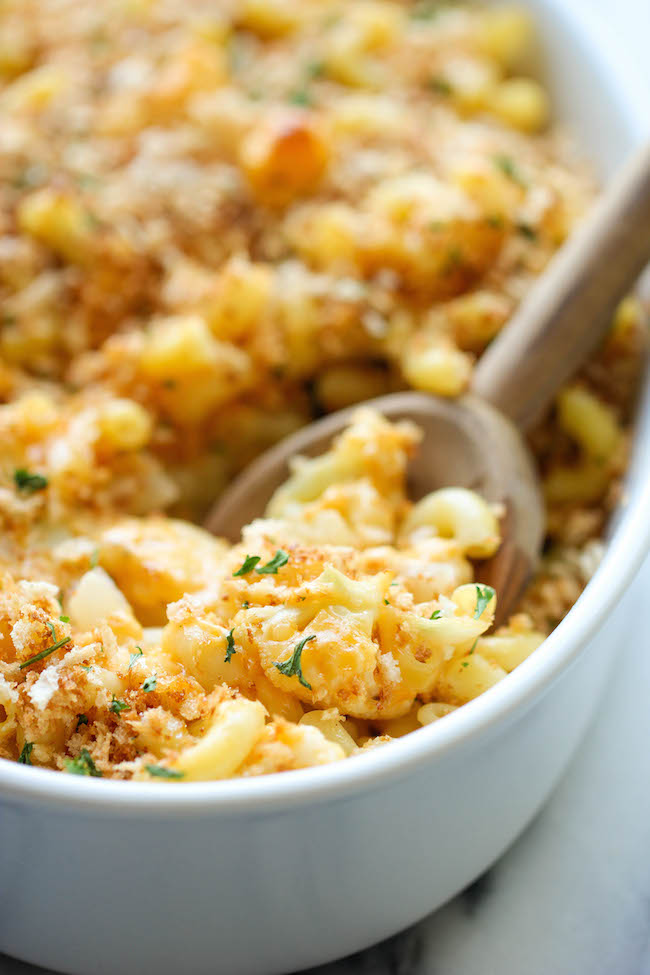 Skinny Cauliflower Mac and Cheese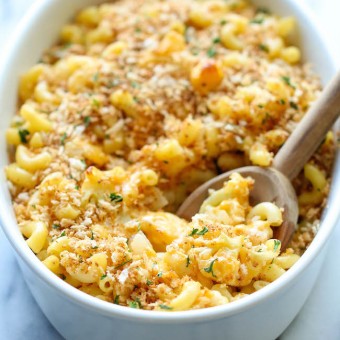 A lightened-up mac and cheese that you can eat guilt-free!
Ingredients:
2 tablespoons olive oil, divided
1/3 cup Panko*
2 tablespoons chopped fresh parsley leaves
1 cup elbows pasta
2 cups cauliflower florets
3 cloves garlic, minced
1 onion, diced
1/2 cup reduced-fat sour cream
1/4 cup 2% milk, or more, to taste
1 cup shredded gruyere cheese
1/2 cup shredded sharp cheddar cheese
1/4 cup grated Parmesan
Kosher salt and freshly ground black pepper, to taste
Directions:
Preheat oven to 375 degrees F. Lightly oil a 9-inch baking dish or coat with nonstick spray.
Heat 1 tablespoon olive in a large skillet over medium high heat. Add Panko and cook, stirring, until browned and toasted, about 3 minutes. Stir in parsley; set aside.
In a large pot of boiling salted water, cook pasta according to package instructions. Within the last 3 minutes of cooking time, add cauliflower; drain well.
Heat remaining 1 tablespoon olive oil in the pot. Add garlic and onion, and cook, stirring often, until onions have become translucent, about 3-4 minutes. Stir in pasta, cauliflower, sour cream, milk and cheeses, a handful at a time, until smooth; season with salt and pepper to taste. Add more milk as needed until desired consistency is reached.
Spread pasta mixture into the prepared baking dish. Place into oven and bake until bubbly, about 12-15 minutes.
Serve immediately, sprinkled with Panko, if desired.
*Panko is a Japanese-style breadcrumb and can be found in the Asian section of your local grocery store.