Honey Garlic Chicken
The most amazing crisp-tender chicken with a honey garlic sauce that is out of this world. So good, you'll want to use this sauce on everything!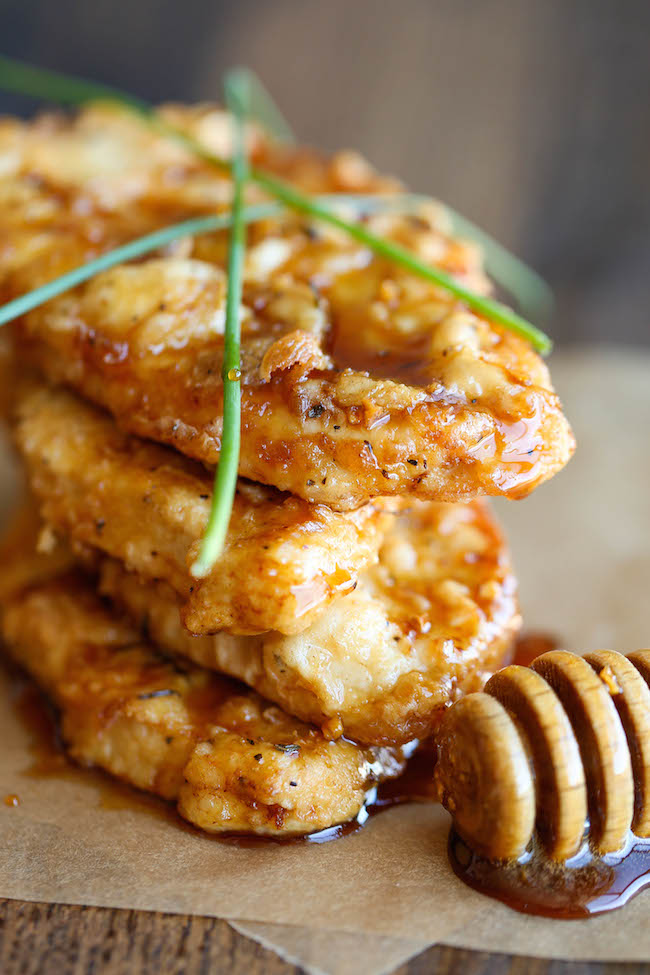 Surprisingly enough, this is a recipe I bookmarked about 4 years ago. And I finally got around to it this week.
MY OTHER RECIPES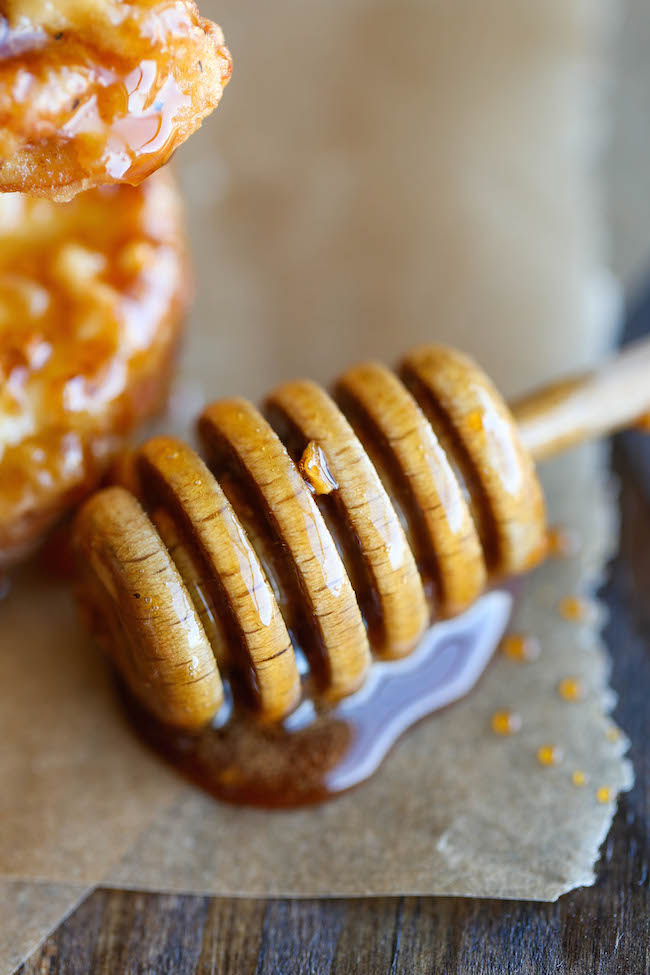 Talk about procrastinating. But this dish here was really worth the 4 year wait.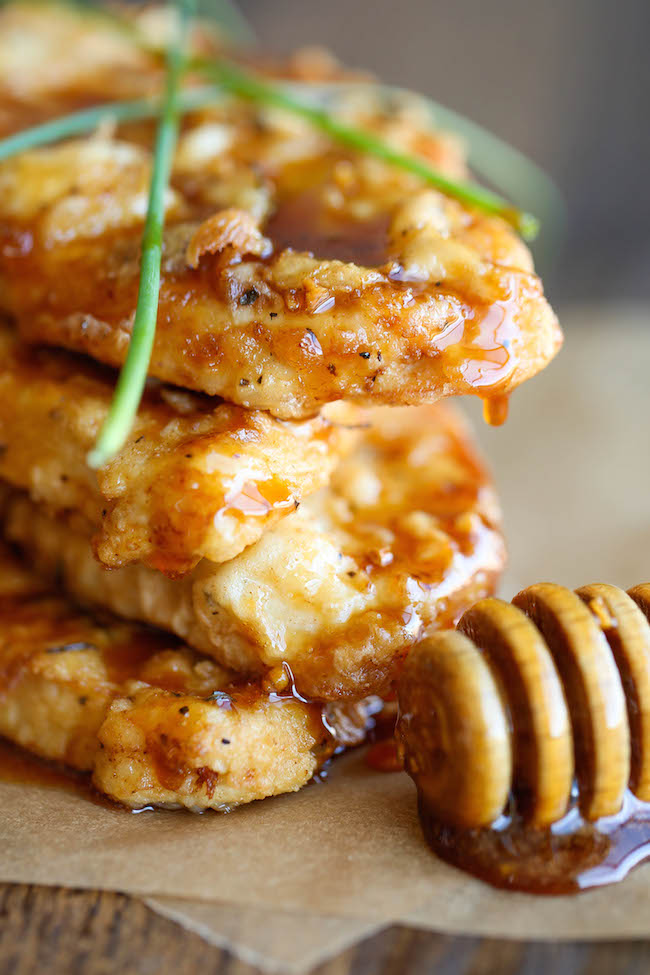 Aside from the amazingly crisp-tender chicken cutlets, the honey garlic sauce is the true star here.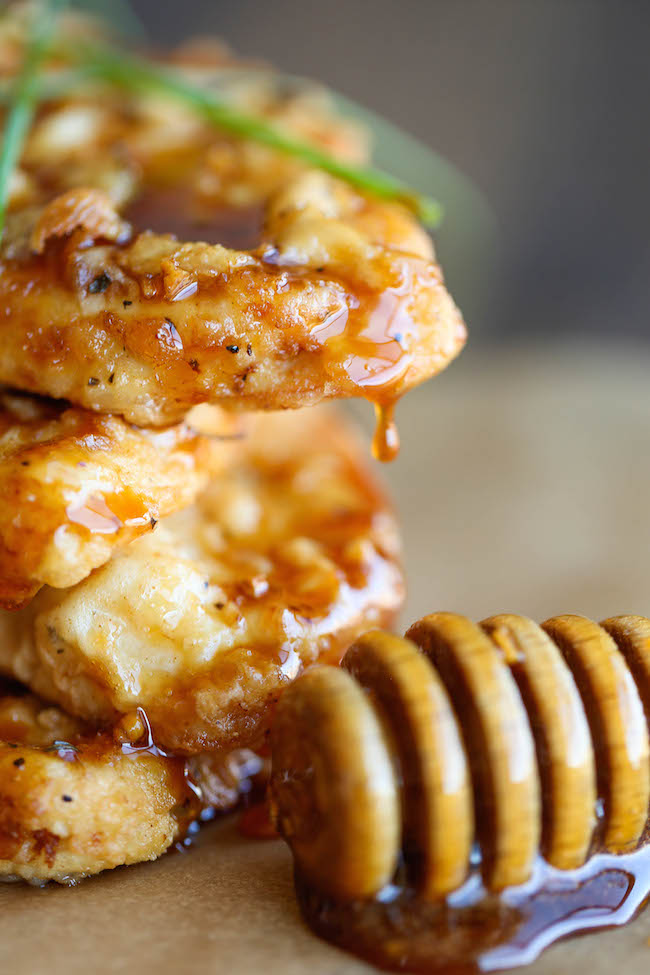 I even set aside a secret stash to drizzle over some rice. Or maybe I'll just guzzle it down. No one has to know.
Honey Garlic Chicken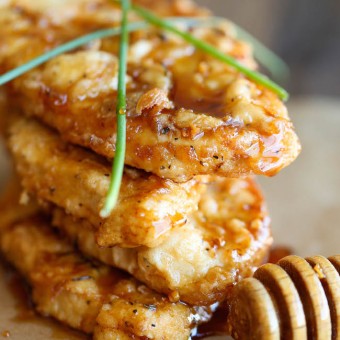 The most amazing crisp-tender chicken with a honey garlic sauce that is out of this world!
Ingredients:
1 cup vegetable oil
1 cup all-purpose flour
1 teaspoon dried thyme
1 teaspoon dried oregano
1/2 teaspoon paprika
1/4 teaspoon cayenne pepper
1 pound boneless, skinless chicken breasts, cut crosswise in half
Kosher salt and freshly ground black pepper, to taste
2 large eggs, beaten
For the honey garlic sauce
1/2 cup honey, or more, to taste
4 cloves garlic, minced
2 tablespoons soy sauce
1 tablespoon cornstarch
Directions:
In a medium saucepan over medium high heat, combine honey, garlic and soy sauce. In a small bowl, combine cornstarch and 1/4 cup water. Stir mixture into the saucepan until thickened, about 1-2 minutes; set aside.
Heat vegetable oil in a large skillet over medium high heat.
In a large bowl, combine flour, thyme, oregano, paprika and cayenne pepper.
Season chicken with salt and pepper, to taste. Working one at a time, dredge chicken in flour mixture, dip into eggs, then dredge in flour mixture again, pressing to coat.
Working in batches, add chicken to the skillet, 2 or 3 at a time, and cook until evenly golden and crispy, about 3-4 minutes on each side. Transfer to a paper towel-lined plate.
Serve immediately with honey garlic sauce.
Nutrition Facts
Serving Size
Servings Per Container 4
---
Amount Per Serving
Calories 527.2 Calories from Fat 147.6
% Daily Value*
Total Fat 16.4g 25%
Saturated Fat 2.2g 11%
Trans Fat 0.3g
Cholesterol 161.8mg 54%
Sodium 545.0mg 23%
Total Carbohydrate 61.5g 21%
Dietary Fiber 1.5g 6%
Sugars 35.1g
Protein 34.8g 70%
---
*Percent Daily Values are based on a 2,000 calorie diet. Your daily values may be higher or lower depending on your calorie needs.