Easy Ranch Baby Carrots
Made with homemade Ranch seasoning and roasted to crisp-tender perfection. And all you need is 5 min prep and one pan. How easy!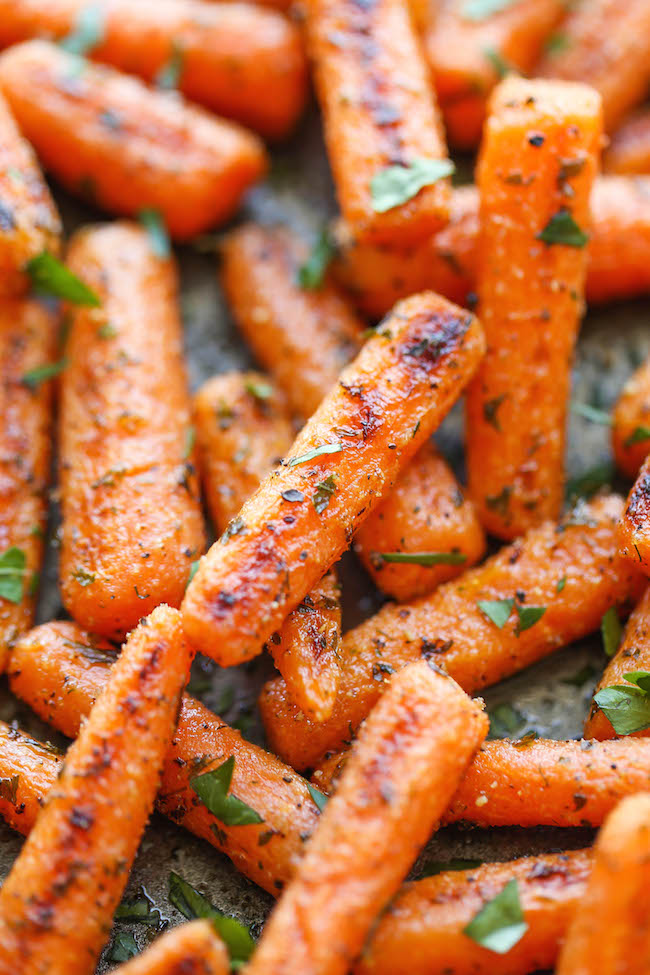 What kind of Easter would it be without some baby carrots, right?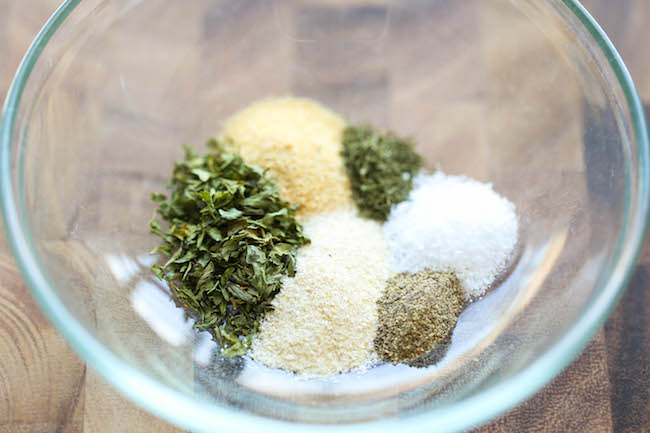 Now I know that Easter prep can be quite a handful so this here is one of the easiest side dishes you will ever have to make with just 5-minute prep. All you need is a single baking sheet and some pantry herbs. That's it. And you can toss everything right onto the baking sheet because why bother dirtying another bowl?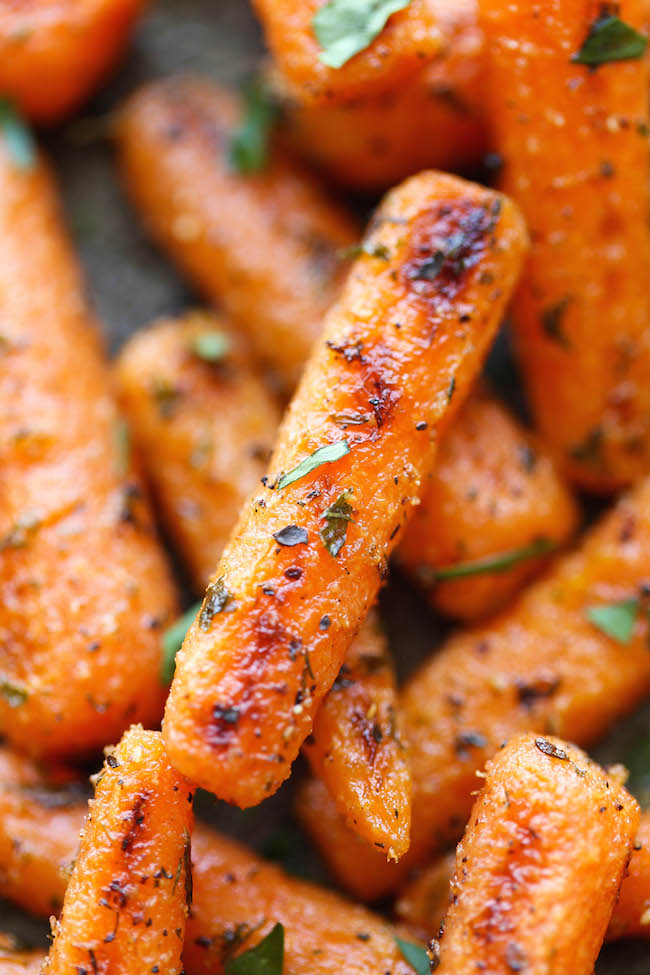 In 20 minutes time, you'll have the most amazing crisp-tender carrots roasted to absolute perfection. Best of all, you can play around with the herbs that you see fit to suit your preferences. It doesn't get easier (or simpler) than that!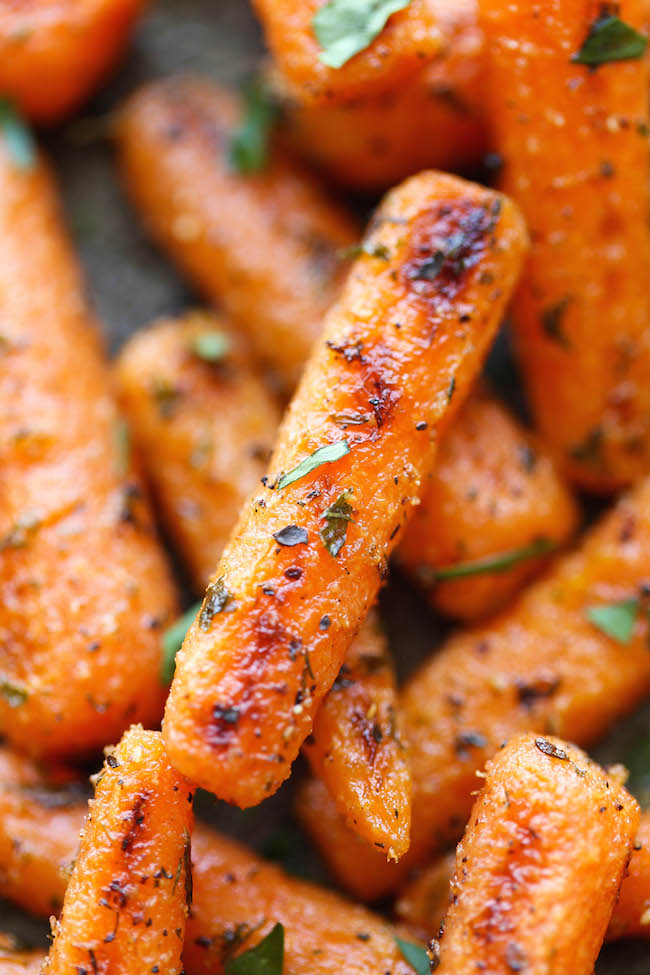 Made with homemade Ranch seasoning and roasted to crisp-tender perfection. And all you need is 5 min prep and one pan. How easy!
Ingredients
1 (16-ounce) package baby carrots, patted dry
2 tablespoons olive oil
2 tablespoons unsalted butter
2 tablespoons chopped parsley leaves

For the ranch seasoning mix

1 teaspoon dried parsley
1/2 teaspoon garlic powder
1/2 teaspoon onion powder
1/2 teaspoon salt
1/4 teaspoon dried dill
1/4 teaspoon ground black pepper
Instructions
Preheat oven to 400 degrees F. Lightly oil a baking sheet or coat with nonstick spray.
To make the Ranch seasoning mix, combine parsley, garlic powder, onion powder, salt, dill and pepper in a small bowl.
Place carrots in a single layer onto the prepared baking sheet. Add olive oil and Ranch seasoning mix. Gently toss to combine.
Place into oven and bake for 18-20 minutes, or until tender. Stir in butter until melted, about 1 minute.
Serve immediately, garnished with parsley, if desired.
http://damndelicious.net/2015/04/03/easy-ranch-baby-carrots/
Why It's A Smart Choice
Nutrition Facts
Serving Size
Servings Per Container 6
---
Amount Per Serving
Calories 101.2 Calories from Fat 76.5
% Daily Value*
Total Fat 8.5g 13%
Saturated Fat 3.1g 16%
Trans Fat 0.2g
Cholesterol 10.2mg 3%
Sodium 255.6mg 11%
Total Carbohydrate 6.3g 2%
Dietary Fiber 2.3g 9%
Sugars 3.6g
Protein 0.6g 1%
---
*Percent Daily Values are based on a 2,000 calorie diet. Your daily values may be higher or lower depending on your calorie needs.
Many of us don't get enough Vitamin A on a daily basis, but one serving of these carrots is an easy and delicious way to get nearly 2/3 of the recommended intake. It's also a smart choice to make your own seasoning blends – that way you control the sodium content and avoid consuming fillers and preservatives!
Nutritional information provided by Jessica Penner, RD at Smart Nutrition.