Strawberry Pineapple Mimosas
The easiest, quickest, and best 4-ingredient mimosa ever. And all you need is just 5 min to whip this up!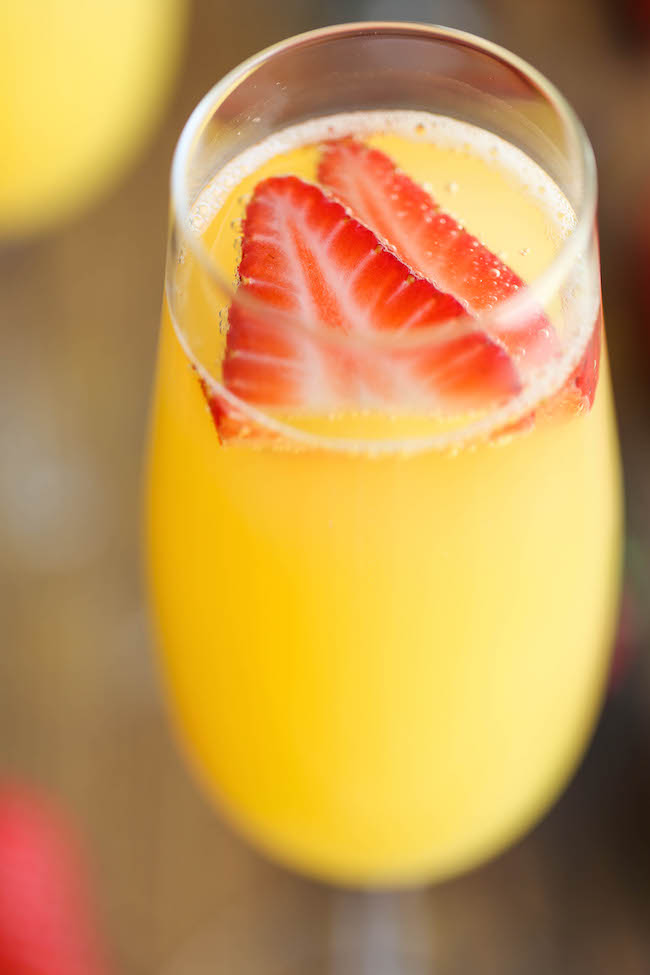 Who doesn't love a good mimosa? It's easy, refreshing, and the perfect excuse to have a fun drink during the brunch hour without being judged. And with this recipe here, you can easily make mimosas right at home with just 5 minutes of prep.
Best of all, the simple addition of strawberries adds a little bit of color and some wine-soaked strawberries to snack on for later, along with a fun tropical pineapple twist.
Although you can really add in any of your favorite fruits – peaches, blueberries, kiwi – the possibilities are endless. You can even freeze them to keep your mimosas nice and cool during those hot summer days!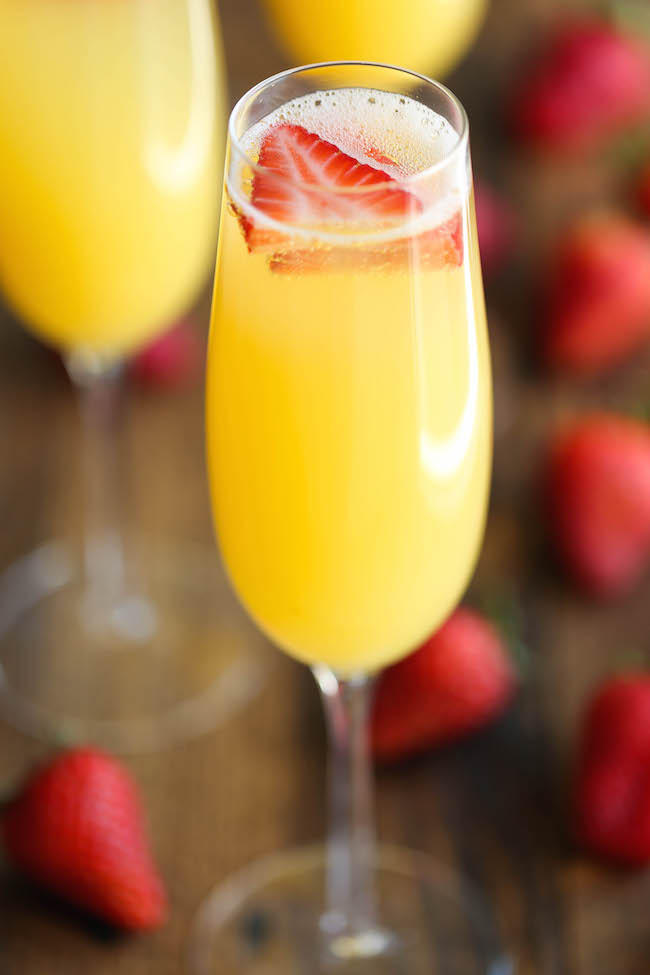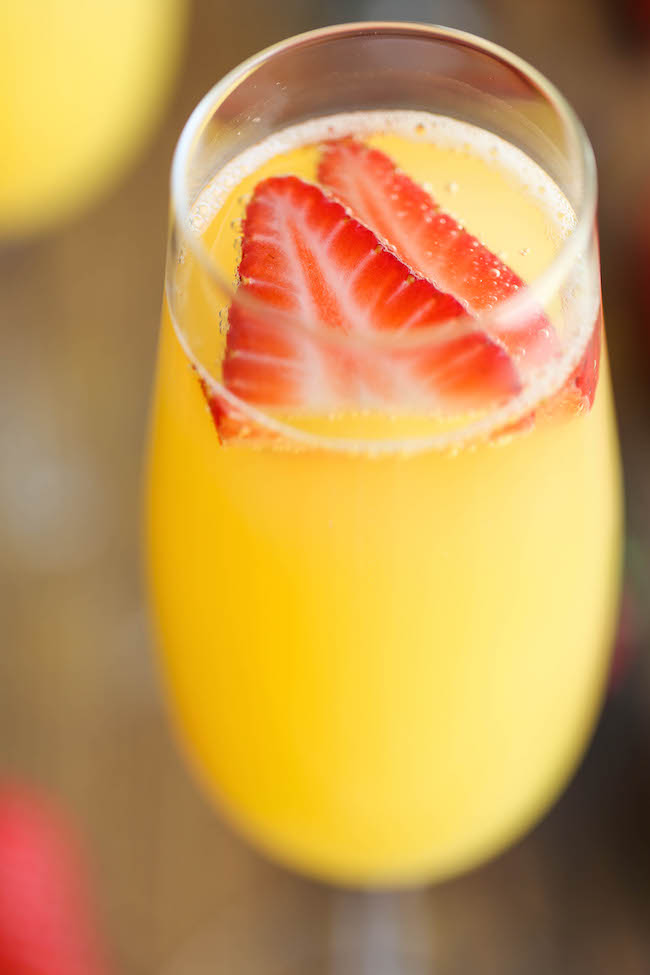 The easiest, quickest, and best 4-ingredient mimosa ever. And all you need is just 5 min to whip this up!
Ingredients
1 1/2 cups orange juice
1 1/2 cups pineapple juice
1 (25.4-ounce) bottle sparkling white wine, chilled
1/2 cup strawberries, thinly sliced
Instructions
Using a pitcher, mix orange and pineapple juice.
Pour orange-pineapple mixture into champagne flutes until half full. Fill glasses with white wine.
Serve immediately, garnished with strawberries, if desired.
http://damndelicious.net/2015/04/04/strawberry-pineapple-mimosas/
Why It's A Smart Choice
Nutrition Facts
Serving Size
Servings Per Container 8
---
Amount Per Serving
Calories 125.1 Calories from Fat 0.9
% Daily Value*
Total Fat 0.1g 0%
Saturated Fat 0g 0%
Trans Fat 0g
Cholesterol 0mg 0%
Sodium 6.5mg 0%
Total Carbohydrate 13.1g 4%
Dietary Fiber 0.5g 2%
Sugars 10.0g
Protein 0.6g 1%
---
*Percent Daily Values are based on a 2,000 calorie diet. Your daily values may be higher or lower depending on your calorie needs.
Alcoholic beverages are often brought out to celebrate special occasions, and can sometimes contain a lot of calories without any other nutritional value. But by adding juice to the wine, you are lowering the calories and adding some nutrients such as Vitamin C and potassium!
Nutritional information provided by Jessica Penner, RD at Smart Nutrition.