Slow Cooker Garlic Herb Mushrooms
The best and EASIEST way to make mushrooms – in a crockpot with garlic, herbs and of course, butter! Just 5 min prep!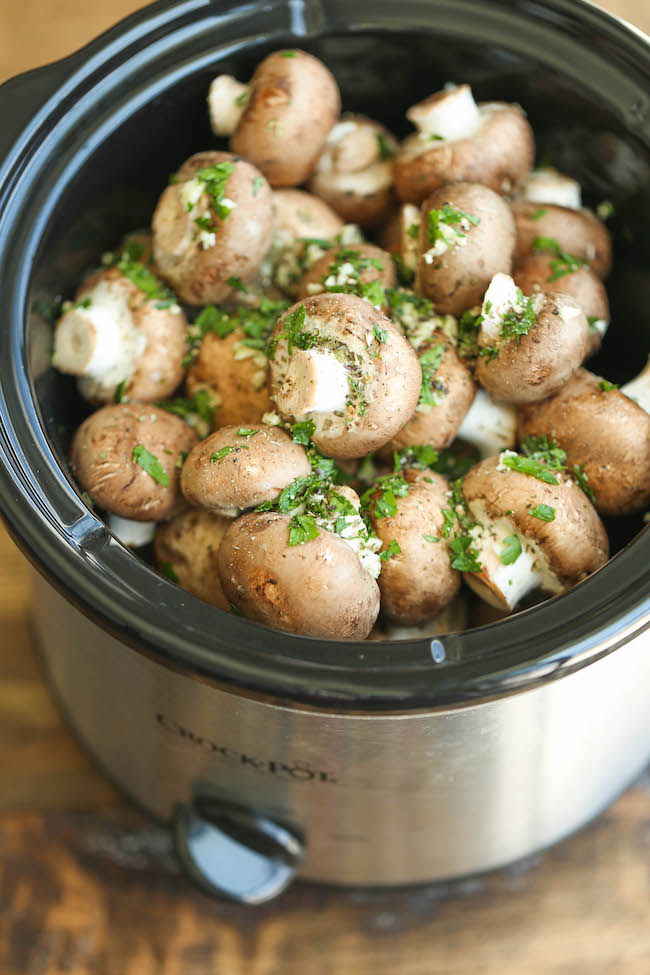 I know. It's 90 degrees here in California and I'm here with a slow cooker recipe. But that's exactly why you need to dust off that slow cooker from storage. There's no need to turn on that oven or stovetop since it will just add to this summer heat.
With the crockpot, it really does all of the work for you. You can throw your mushrooms, garlic and herbs right into the slow cooker. Set it and forget it. You just need to stir in half and half (you can also substitute heavy cream and/or milk) and some butter because, well, butter makes everything just a little bit better.
If you really want to take it a step further, you can stir in a little bit of cornstarch (mixed with water) for a thicker, creamier sauce, although you really won't need it. These mushrooms are just packed with so much flavor, and you'll want to slurp down that sauce like it's mushroom soup!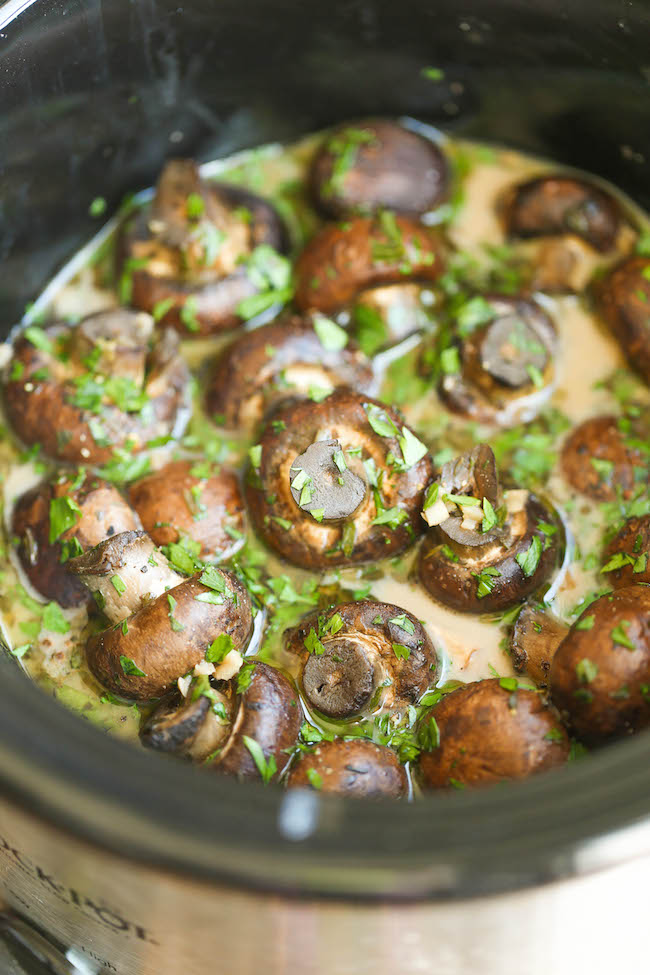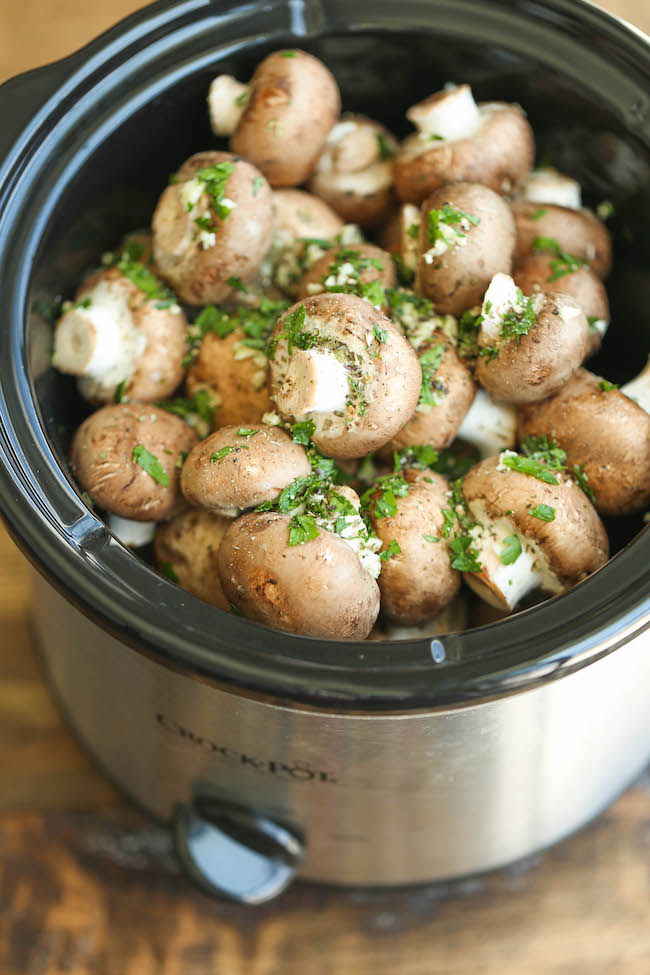 The best and EASIEST way to make mushrooms - in a crockpot with garlic, herbs and of course, butter! Just 5 min prep!
Ingredients
24 ounces cremini mushrooms
4 cloves garlic, minced
1/2 teaspoon dried basil
1/2 teaspoon dried oregano
1/4 teaspoon dried thyme
2 bay leaves
1 cup vegetable broth
Kosher salt and freshly ground black pepper, to taste
1/4 cup half and half*
2 tablespoons unsalted butter
2 tablespoons chopped fresh parsley leaves
Instructions
Place mushrooms, garlic, basil, oregano, thyme and bay leaves into a 3-qt slow cooker. Stir in vegetable broth; season with salt and pepper, to taste.
Cover and cook on low heat for 3-4 hours or high heat for 1-2 hours, or until browned and tender. Stir in half and half and butter during the last 15-20 minutes of cooking time.
Serve immediately, garnished with parsley, if desired.
Notes
*Half and half is equal parts of whole milk and cream. For 1 cup half and half, you can substitute 3/4 cup whole milk + 1/4 cup heavy cream or 2/3 cup skim or low-fat milk + 1/3 cup heavy cream.
http://damndelicious.net/2015/08/02/slow-cooker-garlic-herb-mushrooms/
Why It's A Smart Choice
Nutrition Facts
Serving Size
Servings Per Container 4
---
Amount Per Serving
Calories 122.1 Calories from Fat 70.2
% Daily Value*
Total Fat 7.8g 12%
Saturated Fat 4.7g 24%
Trans Fat 0.3g
Cholesterol 20.0mg 7%
Sodium 36.9mg 2%
Total Carbohydrate 10.1g 3%
Dietary Fiber 1.3g 5%
Sugars 3.1g
Protein 6.3g 13%
---
*Percent Daily Values are based on a 2,000 calorie diet. Your daily values may be higher or lower depending on your calorie needs.
While mushrooms are often slipped into the vegetable category, they are a distinct species and consequently provide a unique nutritional value as they are a great source of potassium, selenium, and several B vitamins. They also contain a cell protecting antioxidant called ergothioneine.
Nutritional information provided by Jessica Penner, RD at Smart Nutrition.