Slow Cooker Cranberry Pecan Stuffing
The best and easiest stuffing ever made right in the crockpot, making Thanksgiving prep just that much easier!
Okay, so I have the most amazing stuffing for you guys today.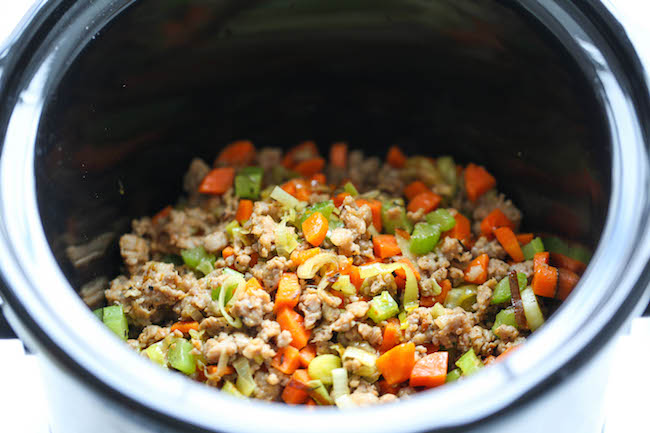 It has all kinds of fun goodies, from those crunchy pecans to those sweet cranberries. And best of all, you have KING'S HAWAIIAN sweet bread rolls as your base.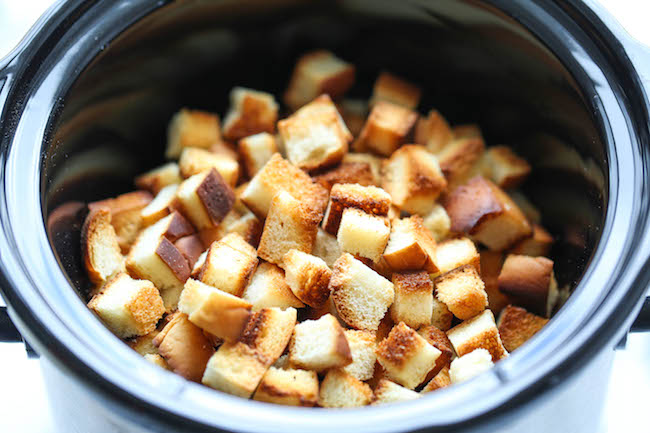 I told you. This stuffing is epic. You have all the flavors of savory-sweet goodness in every single bite.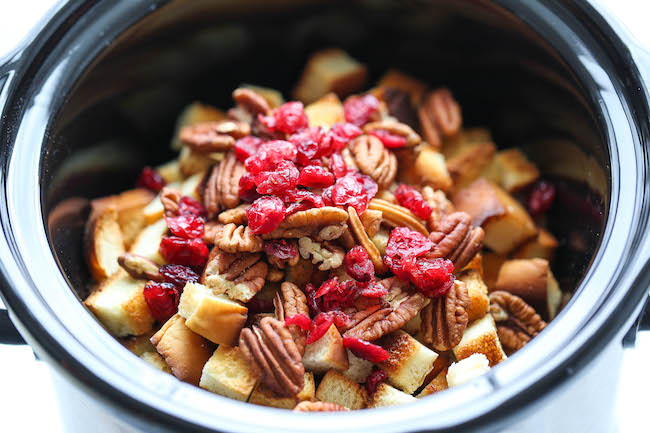 Oh and it comes together in a slow cooker too! All you have to do is prep everything on the stovetop and throw it right in the crock-pot when you're ready for it.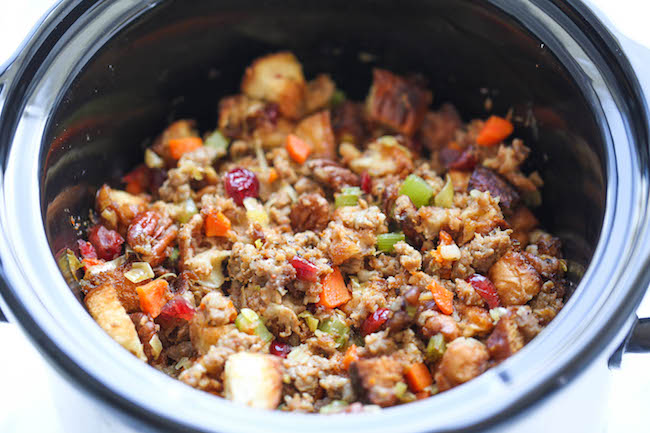 You save on oven space and you can keep it on the warm setting until you're ready to serve.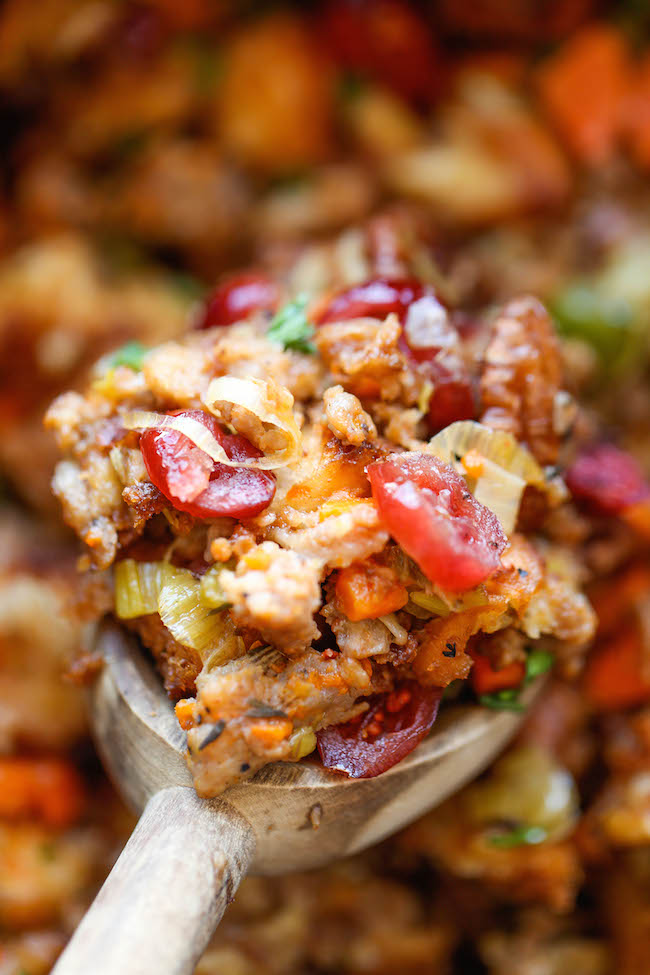 Now who said Thanksgiving prep had to be stressful?
The best and easiest stuffing ever made right in the crockpot, making Thanksgiving prep just that much easier!
Ingredients
1 (12-count) package KING'S HAWAIIAN Original Hawaiian Sweet Dinner Rolls, cubed
1 tablespoon olive oil
1 leek, thinly sliced
2 stalks celery, diced
2 carrots, peeled and diced
1/2 teaspoon dried sage
1/2 teaspoon dried thyme
Kosher salt and freshly ground black pepper, to taste
1 pound Italian sausage, casing removed
1/2 cup dried cranberries
1/2 cup raw pecan halves
2 cups chicken stock, or more, as needed
1/4 cup unsalted butter, melted
2 tablespoons chopped fresh parsley leaves
Instructions
Preheat oven to 400 degrees F.
Spread bread cubes in a single layer on a baking sheet. Place into oven and bake until crisp and golden, about 4-5 minutes; set aside and let cool.
Heat olive oil in a large skillet over medium high heat. Add leek, celery, carrots, sage and thyme. Cook, stirring frequently, until tender, about 3-4 minutes; season with salt and pepper, to taste. Add Italian sausage and cook until browned, about 3-5 minutes, making sure to crumble the sausage as it cooks; drain excess fat.
Remove from heat. Stir in cranberries, pecan halves, chicken stock, butter and bread cubes until well combined.
Place bread mixture into a slow cooker. Cover and cook on low heat for 3-4 hours.
Serve immediately, garnished with parsley, if desired.
http://damndelicious.net/2014/11/17/slow-cooker-cranberry-pecan-stuffing/
Why It's A Smart Choice
Nutrition Facts
Serving Size
Servings Per Container 8
---
Amount Per Serving
Calories 394.5 Calories from Fat 326.7
% Daily Value*
Total Fat 36.3g 56%
Saturated Fat 14.5g 73%
Trans Fat 0.3g
Cholesterol 34.7mg 12%
Sodium 600.1mg 25%
Total Carbohydrate 35.9g 12%
Dietary Fiber 1.9g 8%
Sugars 13.5g
Protein 16.3g 33%
---
*Percent Daily Values are based on a 2,000 calorie diet. Your daily values may be higher or lower depending on your calorie needs.
Although stuffing isn't exactly categorized as "health food", it's one of those foods that's enjoyable to have on occasion, and Thanksgiving and Christmas only happen once a year!
Nutritional information provided by Jessica Penner, RD at Smart Nutrition.
Disclosure: This post is sponsored by King's Hawaiian. All opinions expressed are my own.