15 Best Family-Friendly Weeknight Dinners
Easy peasy weeknight meals for the entire family all made in 30 min or less. You can't beat that!

Free yourself from take-out and drive-thru on those super busy nights and try out these 30 min meals instead. With these recipes, you can get dinner on the table so quickly and effortlessly. Some of these recipes even come together in a single pan, which makes clean-up a breeze!
1. Spaghetti Carbonara – All you need is 5 ingredients and 15 minutes. Plus, you can't go wrong with Parmesan and bacon. [GET THE RECIPE.]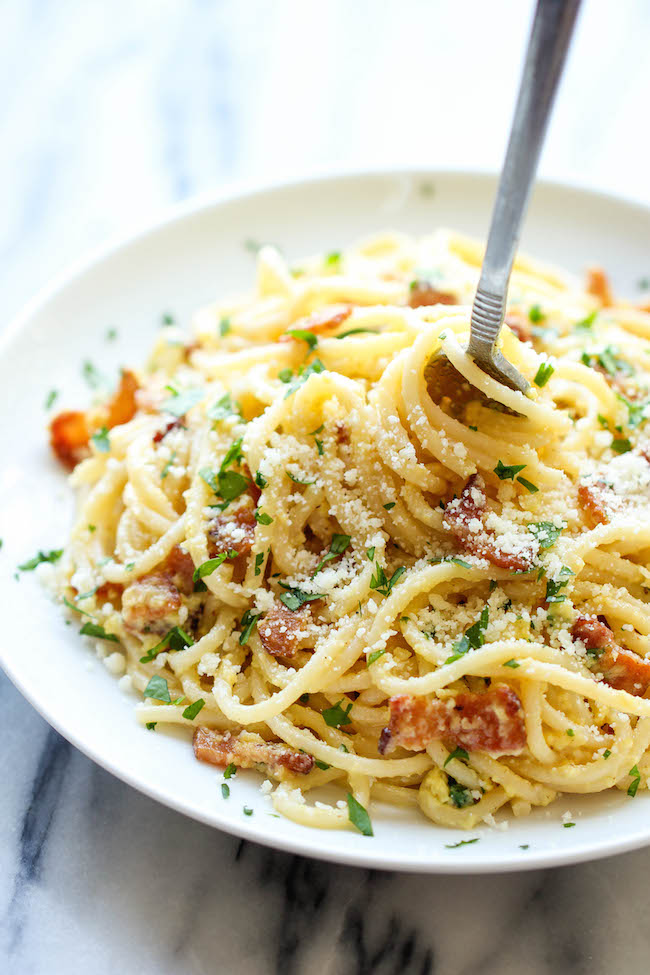 2. Easy Lemon Chicken – You'll never guess how quickly this crisp, tender chicken comes together with just a handful of ingredients. [GET THE RECIPE.]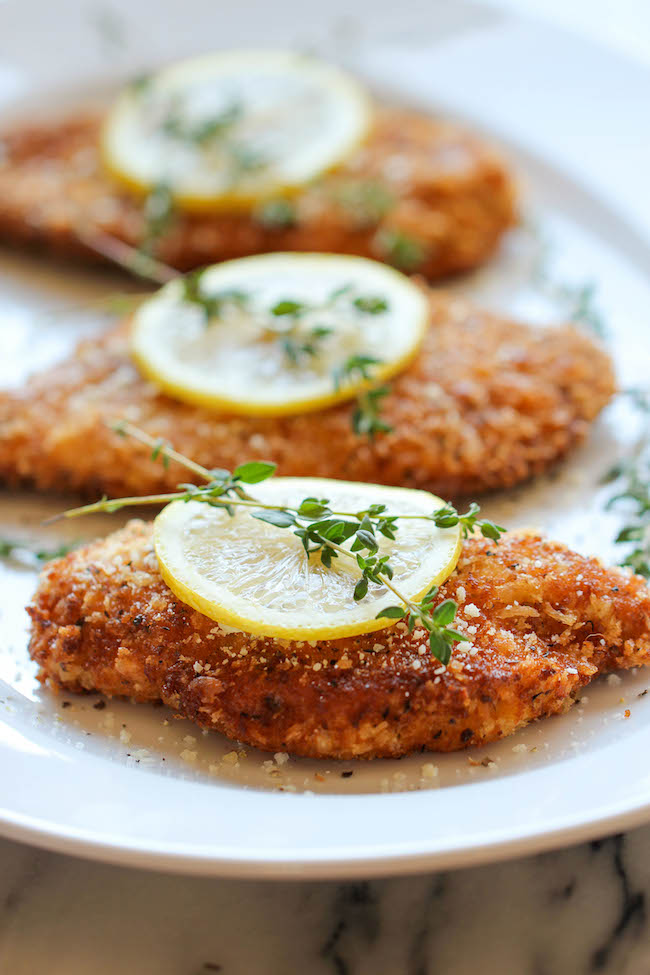 3. One Pot Chili Mac and Cheese – Two favorite comfort foods come together in the easiest one-pot meal. [GET THE RECIPE.]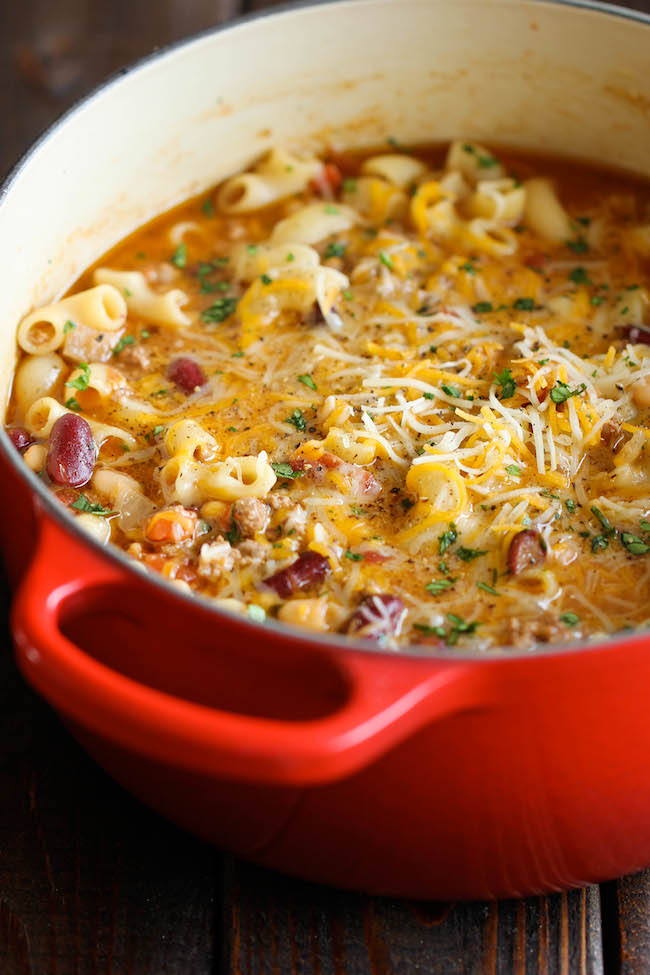 4. Baked Ravioli – Amazingly cheesy, creamy and comforting. All done in less than 30 min. [GET THE RECIPE.]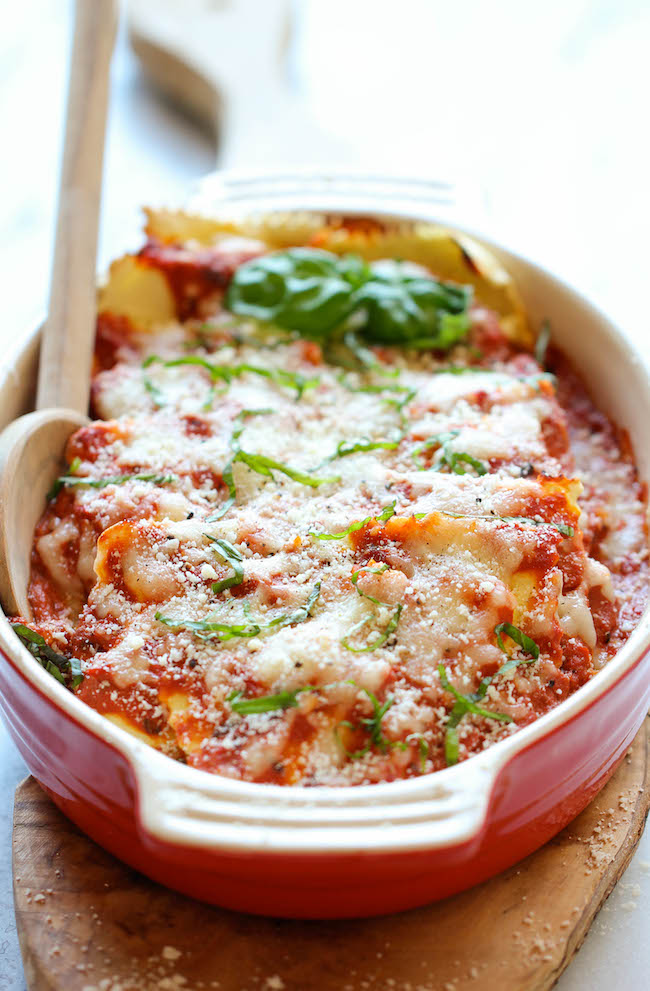 5. Broccoli Quinoa Casserole – Healthy, cheesy comfort food without any of the guilt. [GET THE RECIPE.]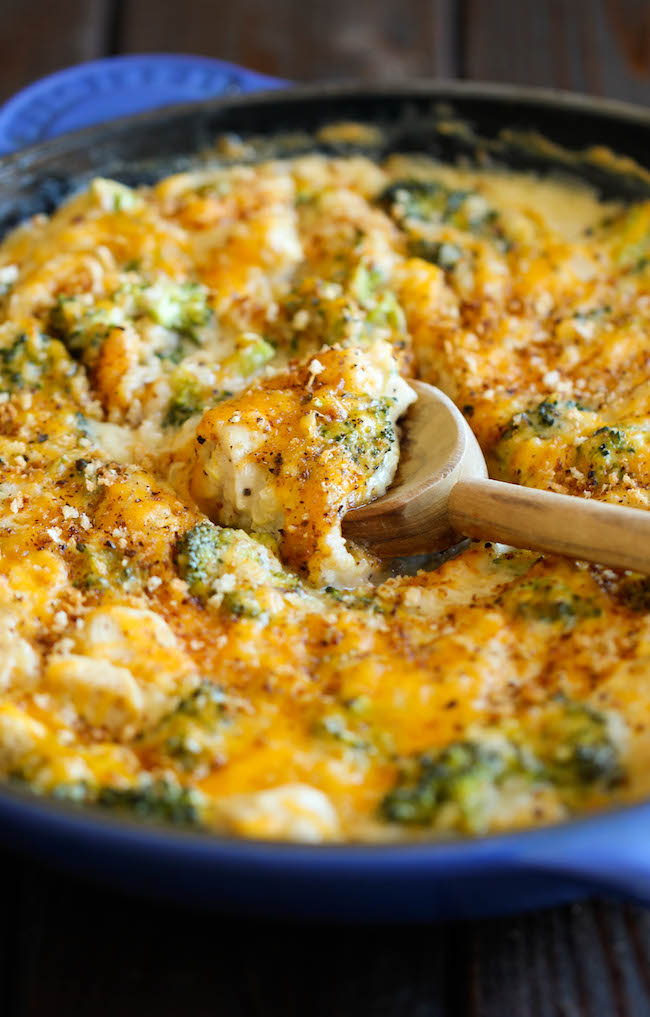 6. Pesto Pasta with Sun Dried Tomatoes and Roasted Asparagus – Quick, easy, and chockfull of veggies. [GET THE RECIPE.]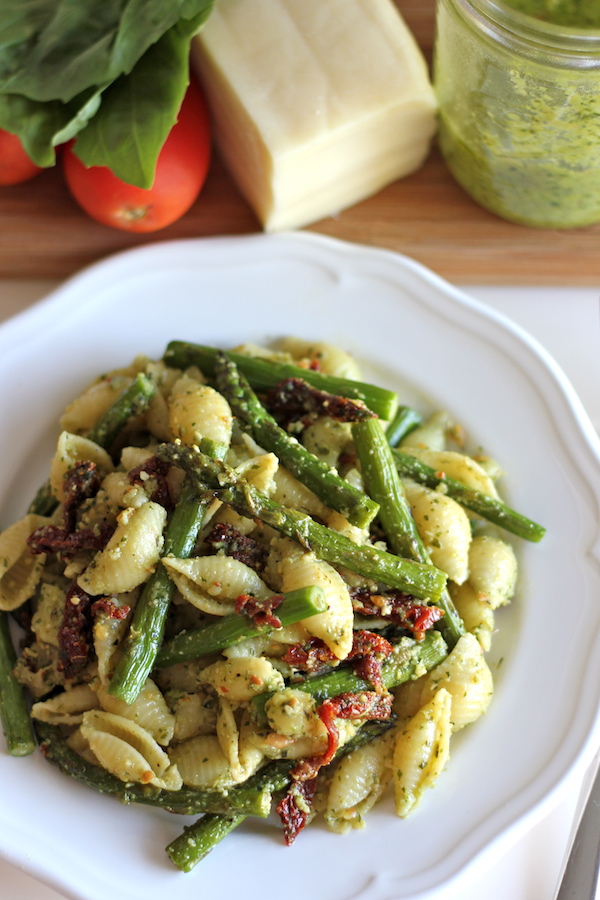 7. Honey Salmon in Foil – A no-fuss, super easy salmon dish that's baked in foil for the most tender, most flavorful salmon ever. [GET THE RECIPE.]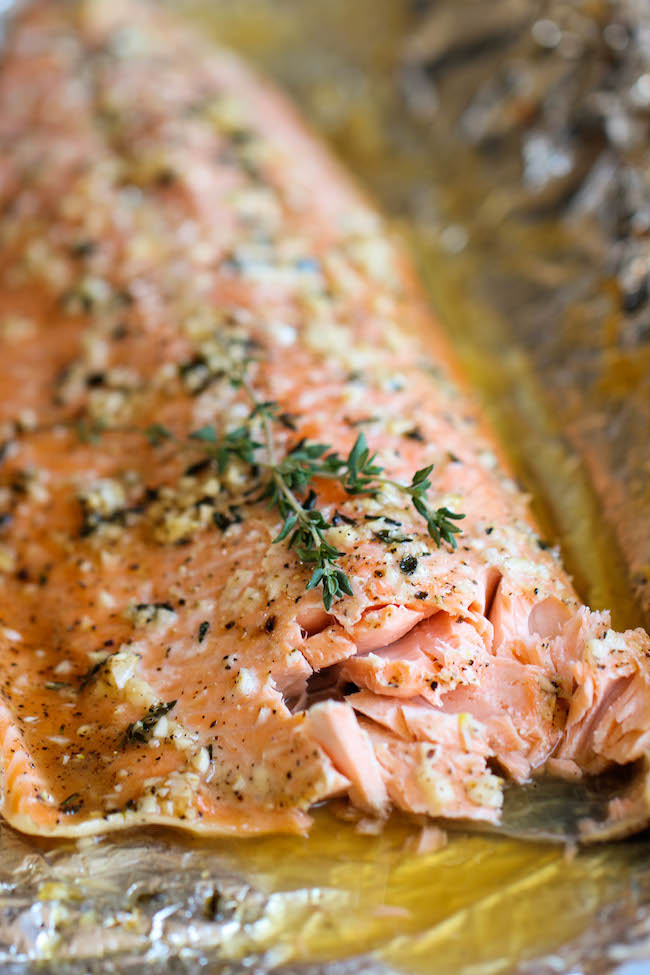 8. Korean Beef Bowl – Tastes just like Korean BBQ, except it's on your dinner table in 15 min. [GET THE RECIPE.]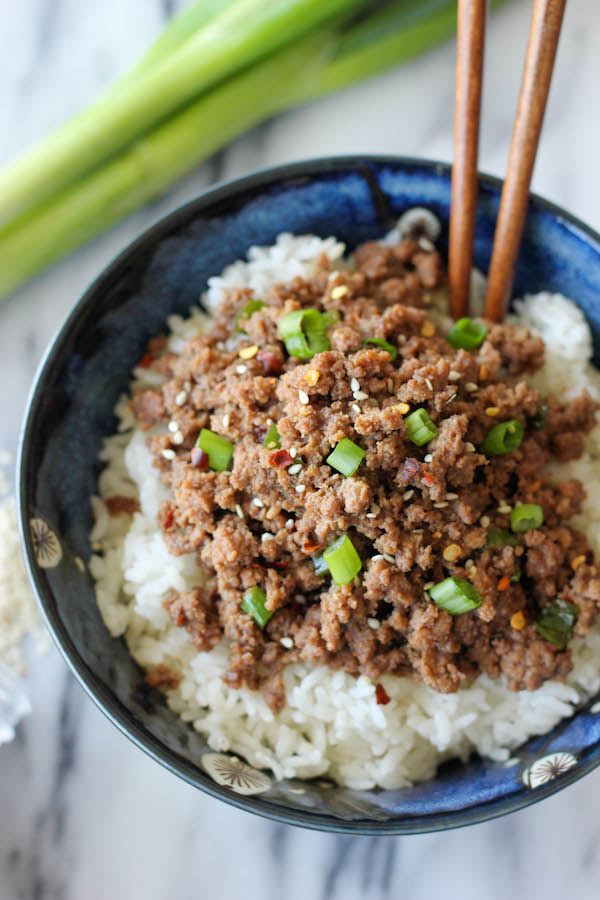 9. One Pot Pizza Pasta Bake – Who can ever say no to pasta in pizza-form loaded with mini pepperonis? [GET THE RECIPE.]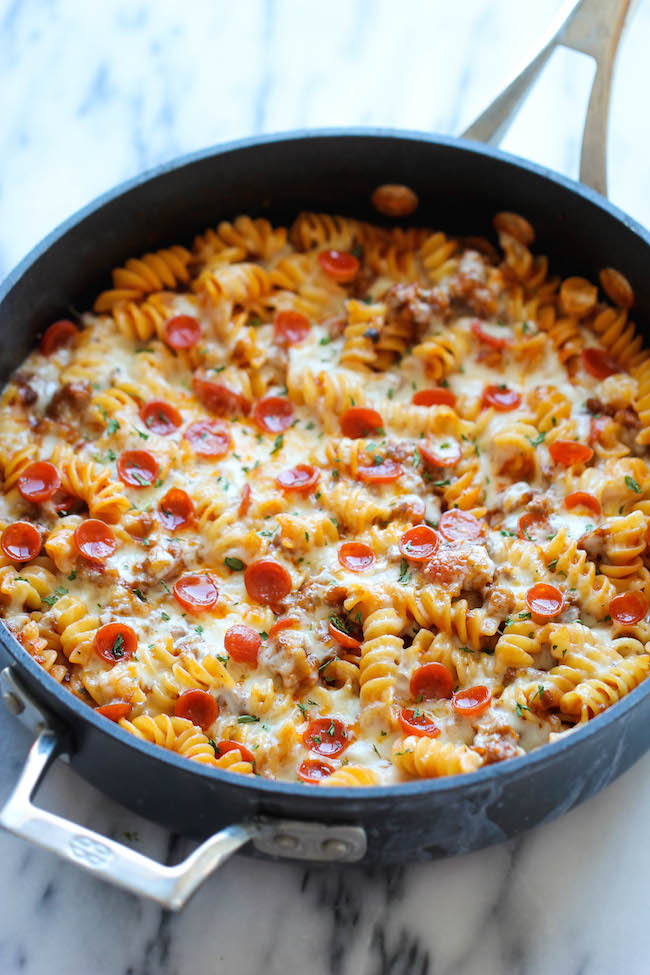 10. Spinach Tomato Tortellini Soup – The easiest, most comforting and hearty soup ever. All you need is 5 min prep. [GET THE RECIPE.]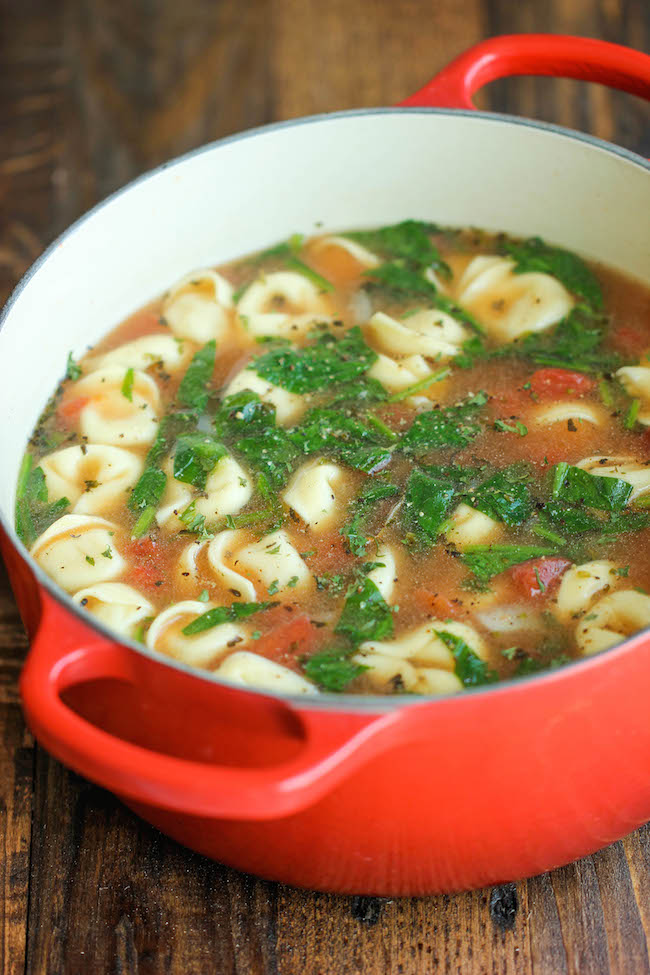 11. Chicken Pesto Sandwich – Lightened up with Greek yogurt, this hearty sandwich is one of the quickest, most tastiest meals you'll ever have. [GET THE RECIPE.]
12. Roasted Red Pepper Alfredo – An incredibly creamy, rich alfredo sauce that takes less than 20 min to make from start to finish. [GET THE RECIPE.]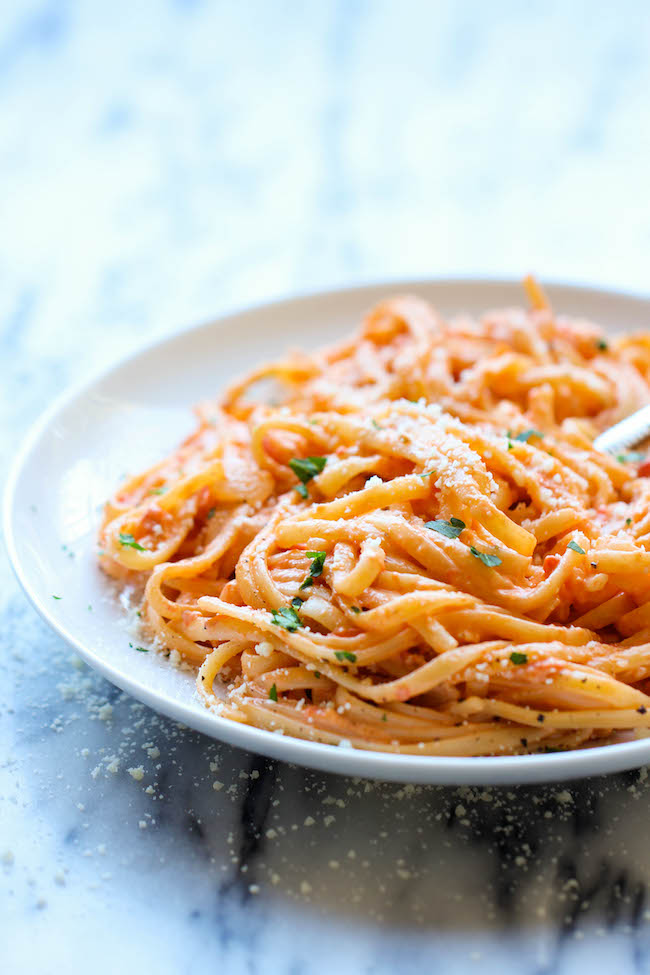 13. Honey Garlic Chicken – Crisp-tender chicken with a honey garlic sauce that is out of this world. [GET THE RECIPE.]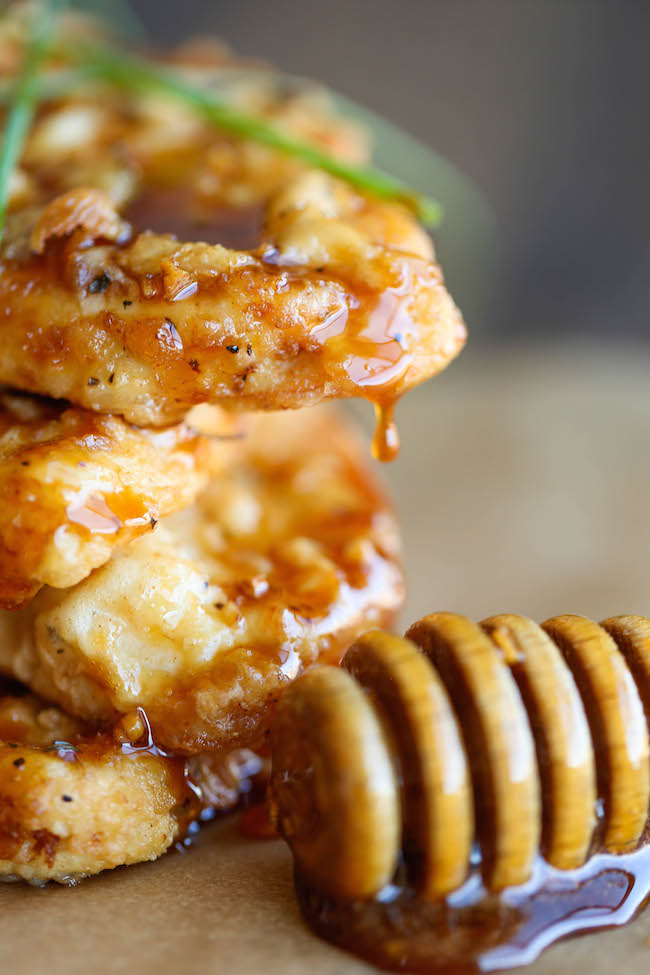 14. Stovetop Mac and Cheese – Comfort food never tasted so good in this no-fuss mac and cheese. [GET THE RECIPE.]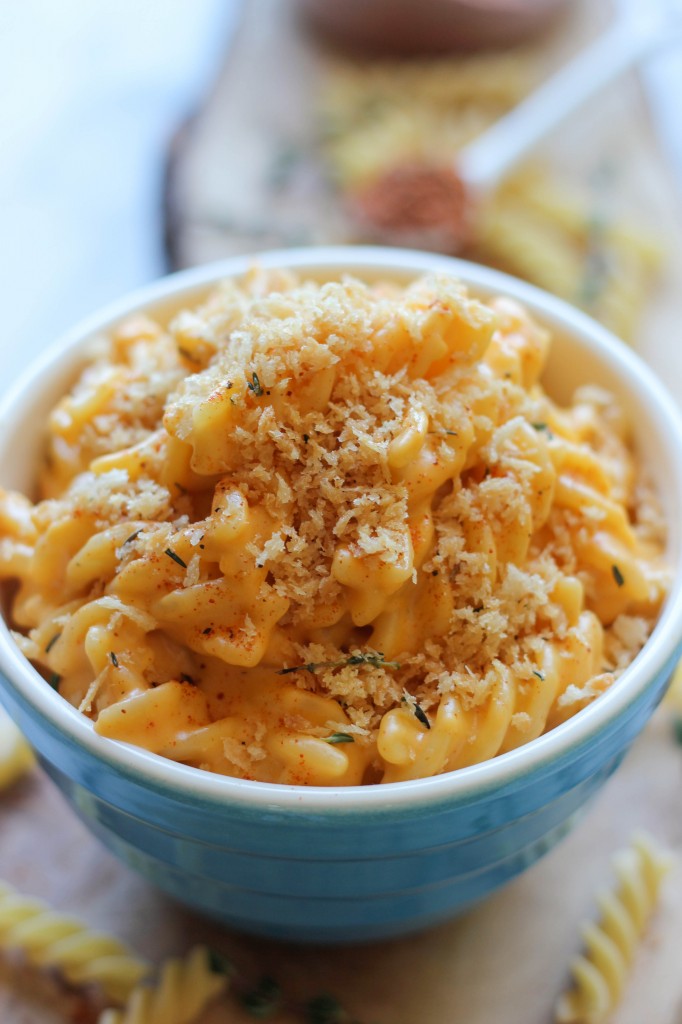 15. One Pot Garlic Parmesan Pasta – The easiest and creamiest pasta made in a single pot – even the pasta gets cooked right in the pan. [GET THE RECIPE.]