15 Easy Shrimp Recipes
Quick and easy shrimp recipes for any night of the week. Best of all, shrimp is high in protein and low in calories!

Skip the boring chicken dinners and try some of these shrimp recipes instead. Shrimp is incredibly versatile and they cook very quickly, making these perfect for those busy weeknights!
1. Easy Shrimp and Broccoli Stir Fry – The easiest stir fry you will ever make in just 20 min. 287.3 calories. [GET THE RECIPE.]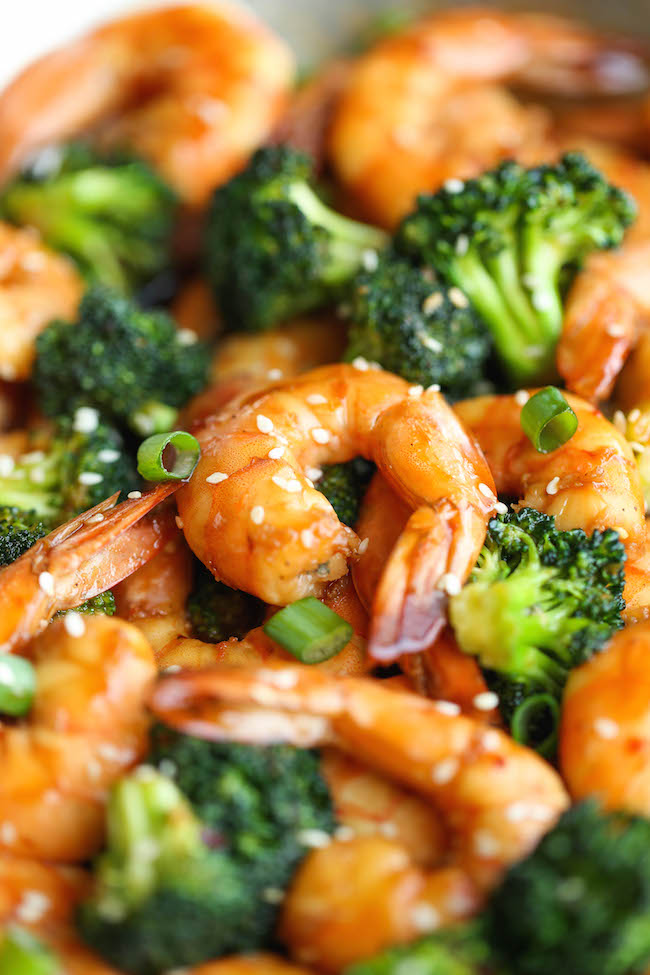 2. Easy Thai Shrimp Soup – Skip the take-out and try making this at home – it's unbelievably easy and 10000x tastier and healthier. [GET THE RECIPE.]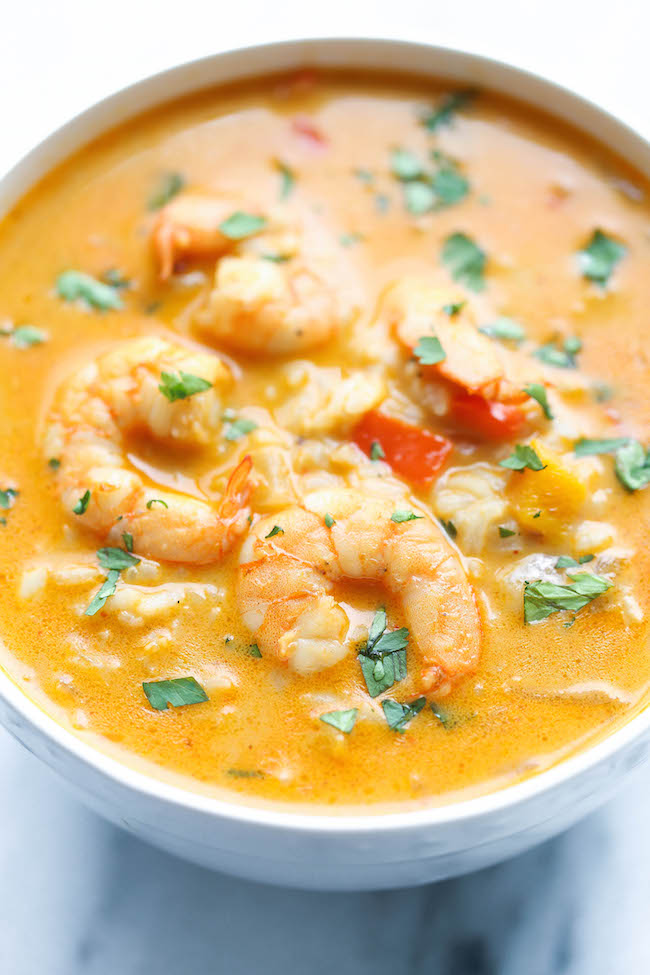 3. Garlic Butter Shrimp – An amazing flavor combination of garlicky, buttery goodness. [GET THE RECIPE.]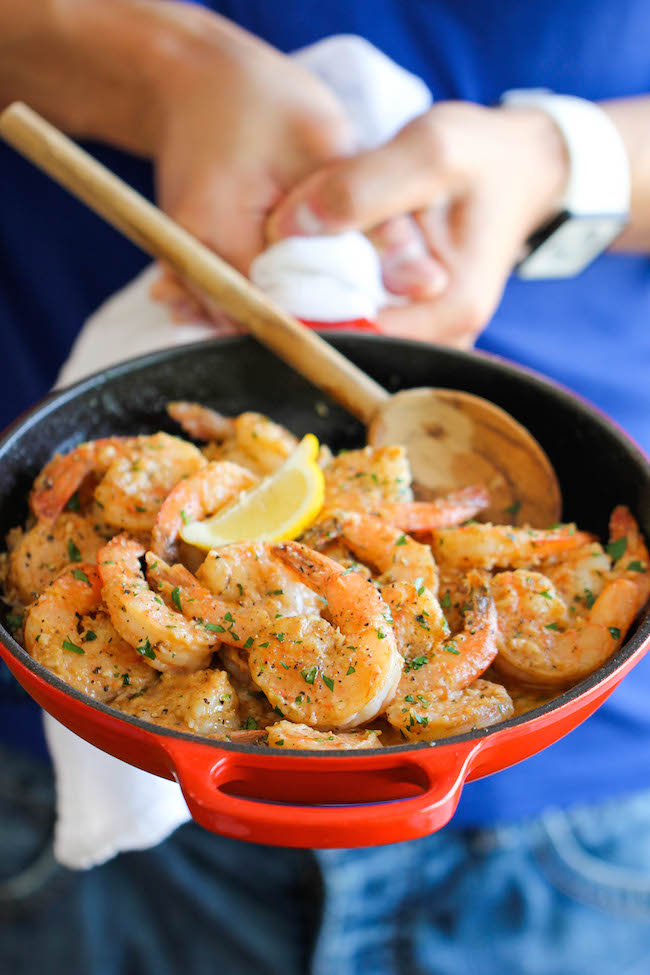 4. Shrimp Fried Rice – Quick, easy and half the calories of take-out.  [GET THE RECIPE.]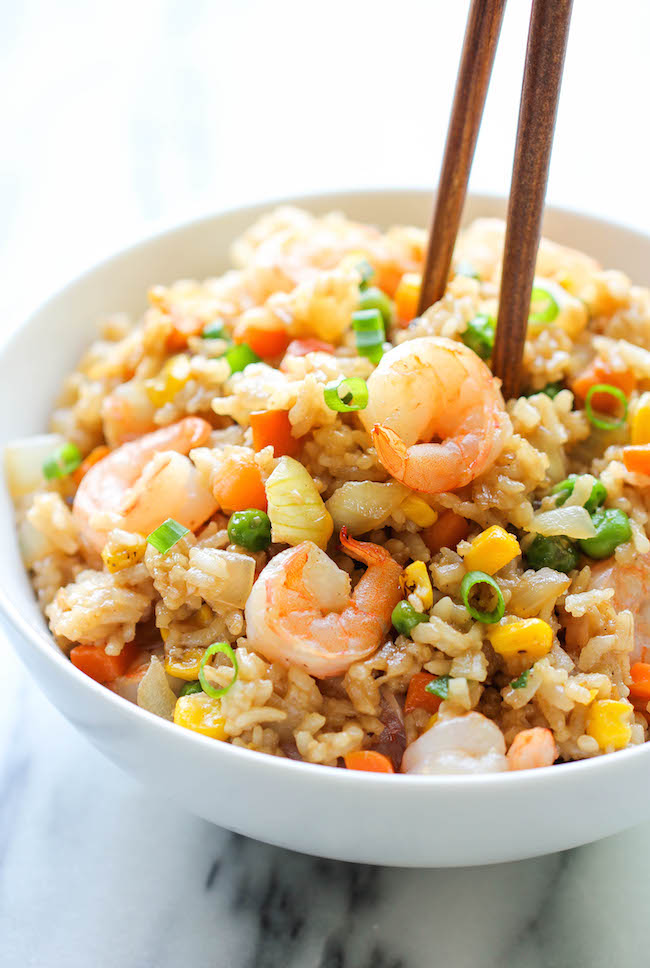 5. Honey Walnut Shrimp – Budget-friendly crispy battered shrimp tossed in a creamy, sweet mayonnaise mixture, topped with caramelized walnuts. [GET THE RECIPE.]
6. Spicy Parmesan Shrimp Pasta – So flavorful, so spicy and so easy to put together. [GET THE RECIPE.]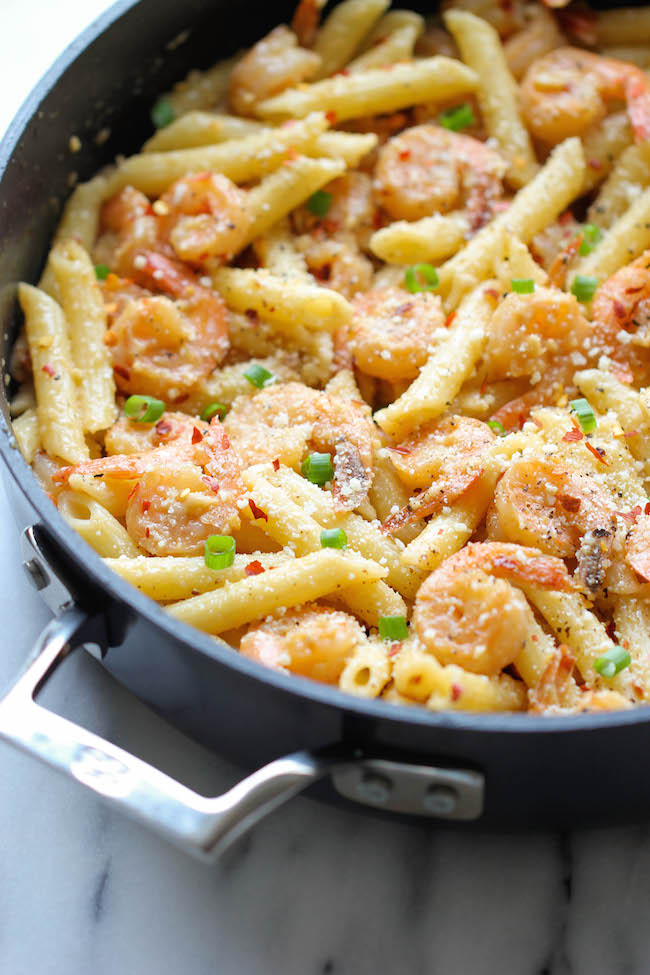 7. Coconut Shrimp – Amazing crisp and crunchy. After all, nothing beats the homemade version. [GET THE RECIPE.]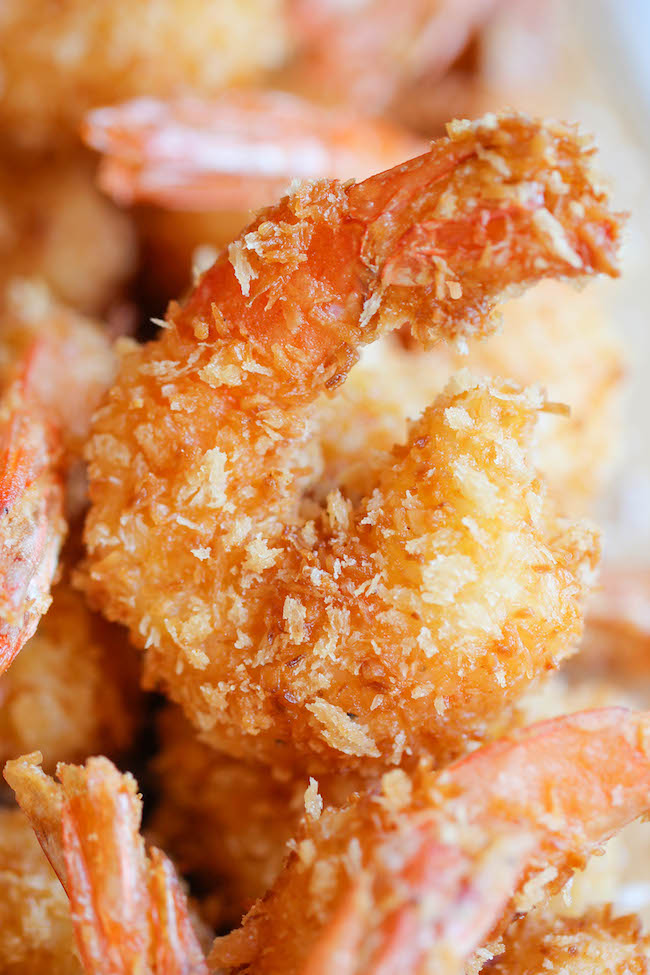 8. Shrimp Dumplings – Homemade dumplings are easier to make than you think, and you can completely customize your fillings. [GET THE RECIPE.]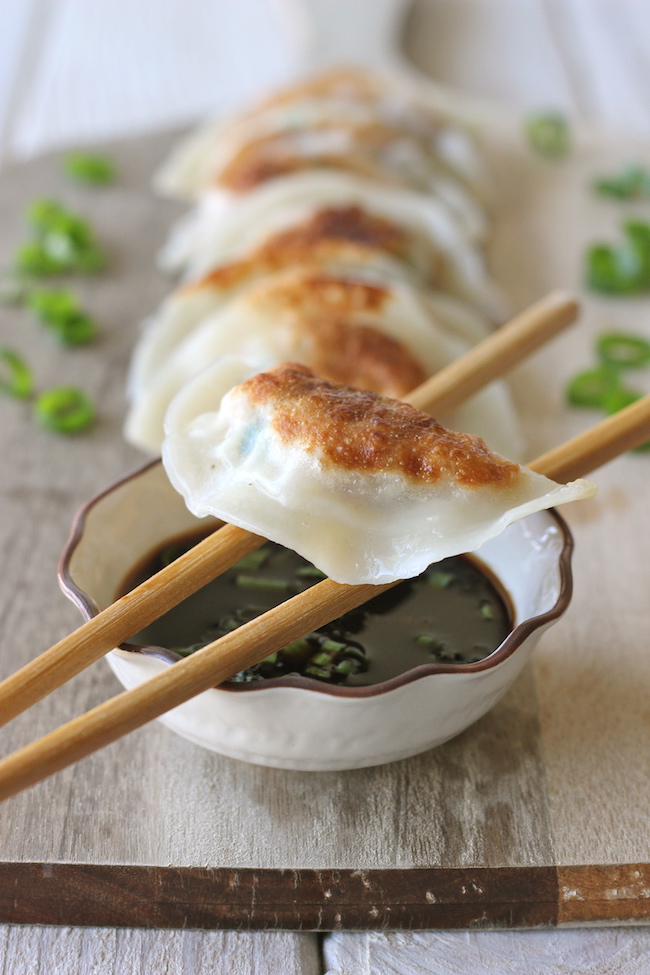 9. Lemon Garlic Shrimp Kabobs – The easiest, most flavorful way to prepare shrimp – so perfect for grilling or roasting. [GET THE RECIPE.]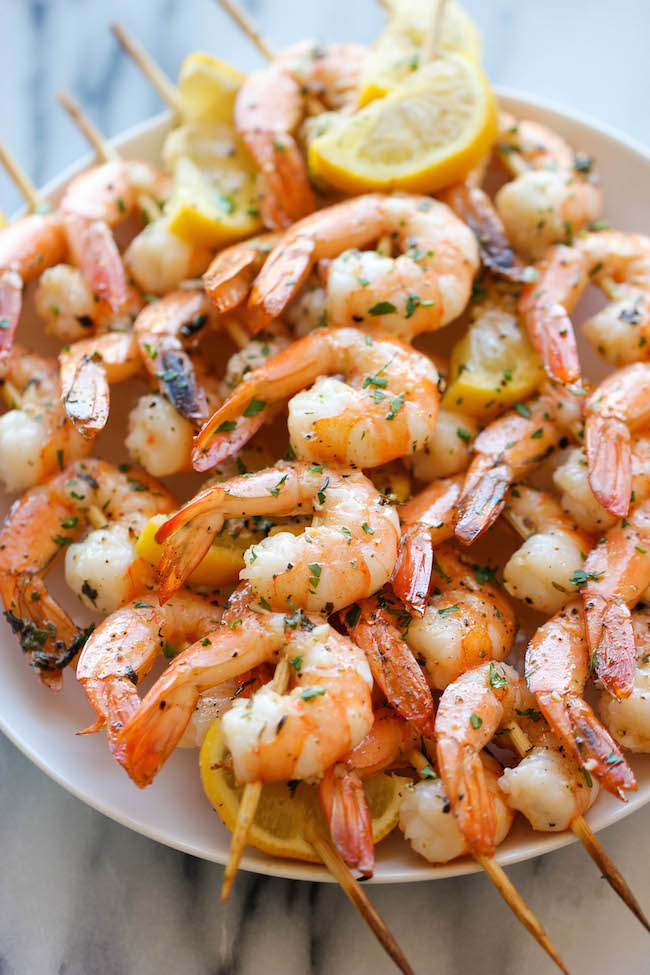 10. One Pot Lemon Orzo Shrimp – A super easy one pot meal that the whole family will love – even the orzo gets cooked right in the pot. [GET THE RECIPE.]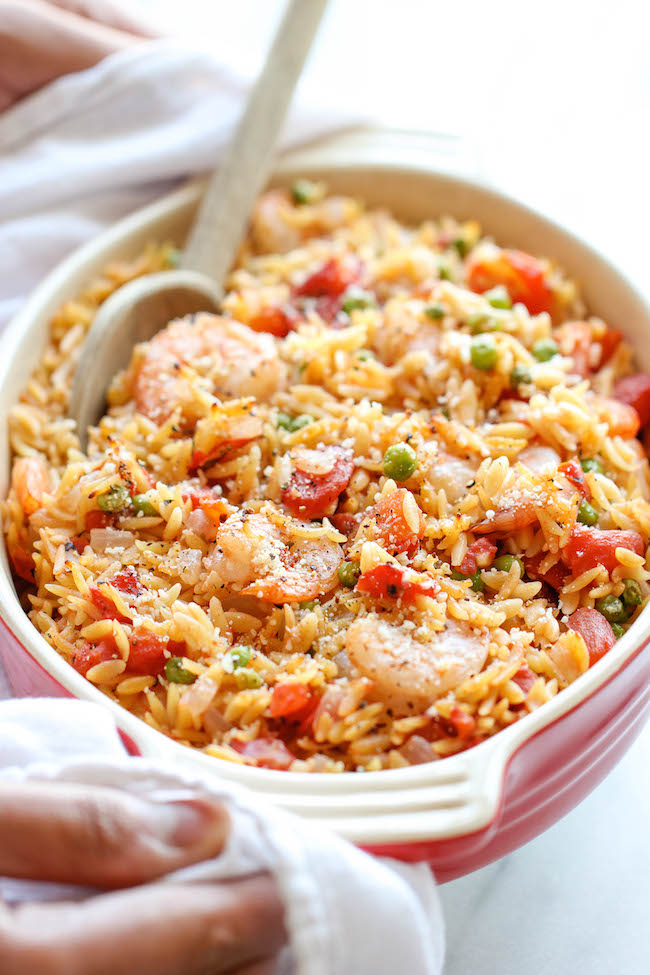 11. Garlic Parmesan Roasted Shrimp – The easiest roasted shrimp cocktail ever made with just 5 min prep. Yes, it's just that easy. [GET THE RECIPE.]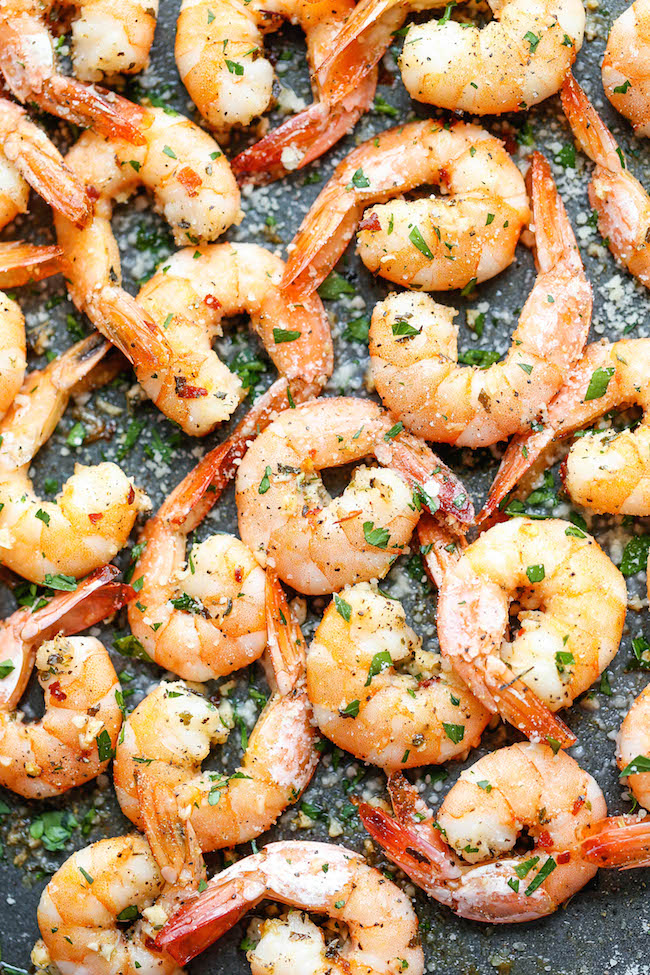 12. Shrimp Cobb Salad – A light, filling salad loaded with roasted shrimp, bacon bits, and avocado in a tangy, refreshing vinaigrette. [GET THE RECIPE.]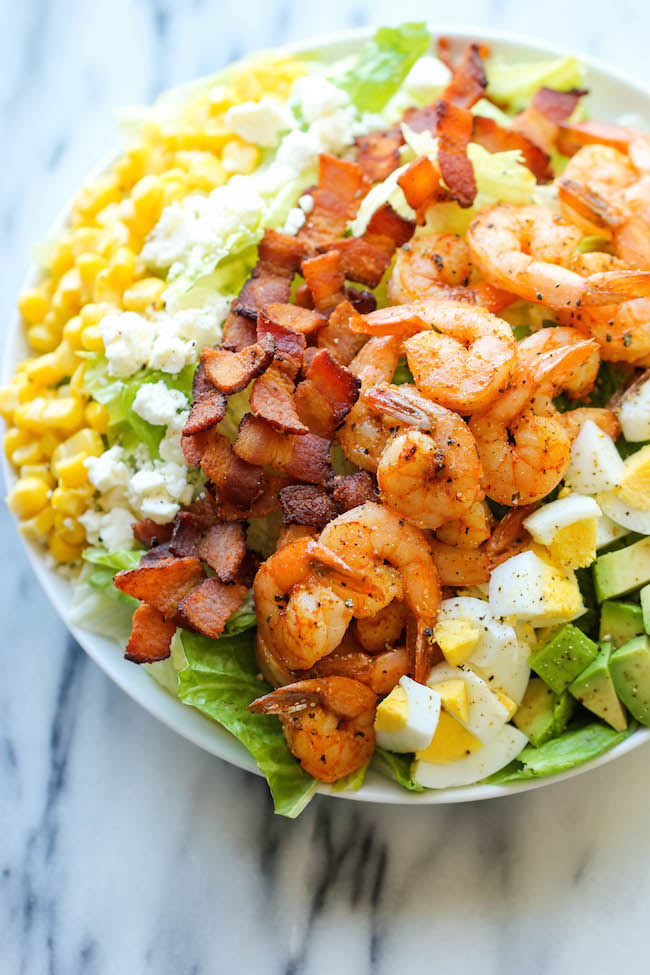 13. Shrimp and Corn Chowder – A creamy chowder that's incredibly smoky, sweet and packed with tons of flavor. [GET THE RECIPE.]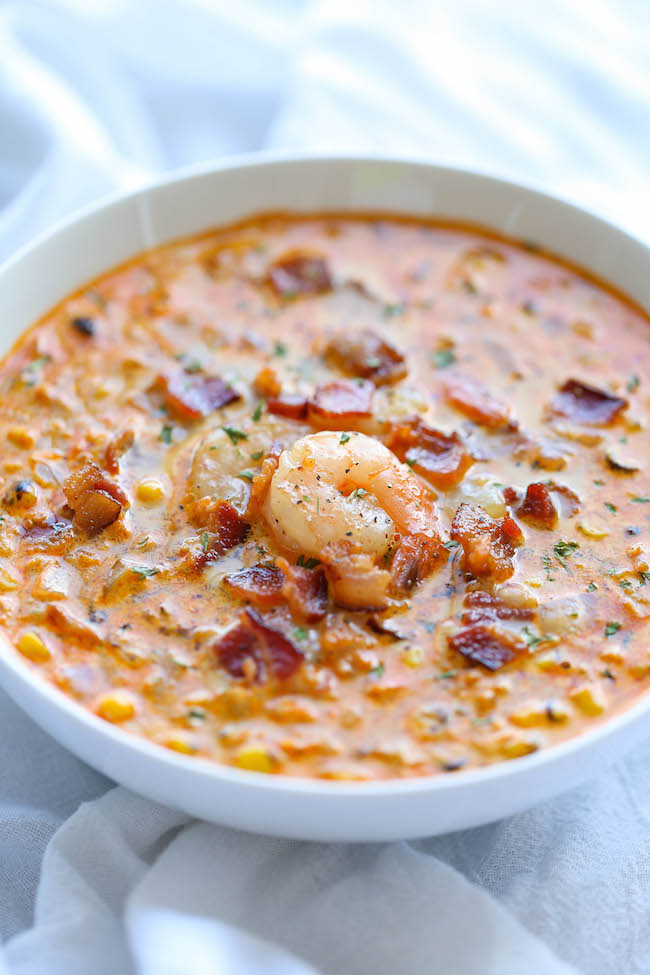 14. Bang Bang Shrimp Pasta – The favorite bang bang shrimp is turned into the creamiest, easiest pasta dishes of all. [GET THE RECIPE.]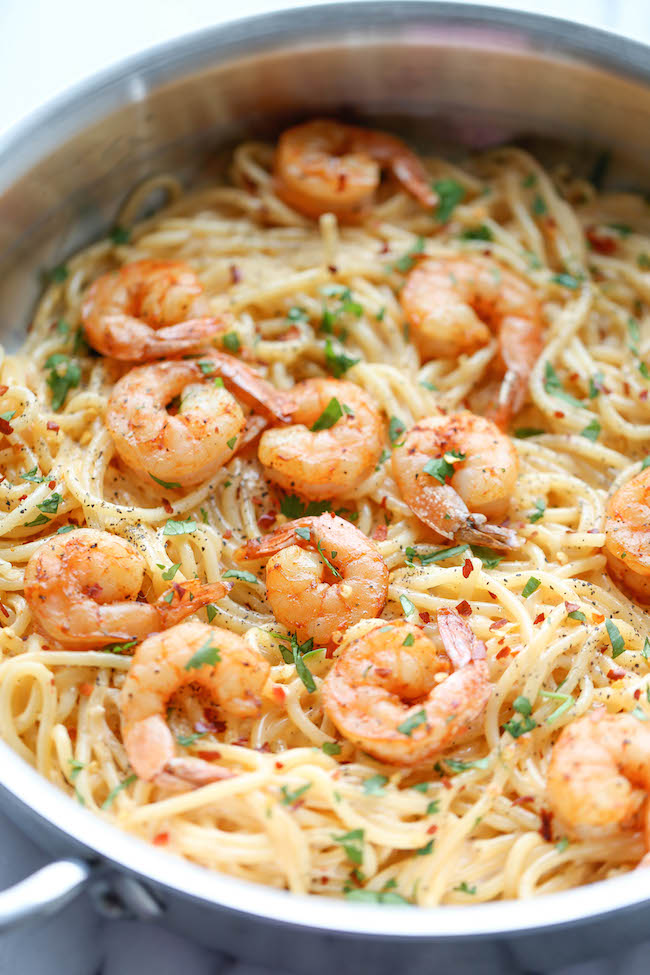 15. Shrimp Scampi Dip – One of the best dips I've ever had, baked to absolute creamy, cheesy perfection. [GET THE RECIPE.]