Slow Cooker Corn and Jalapeno Dip
Simply throw everything in the crockpot for the easiest, most creamiest dip ever. It's so good, you'll want to eat it with a spoon!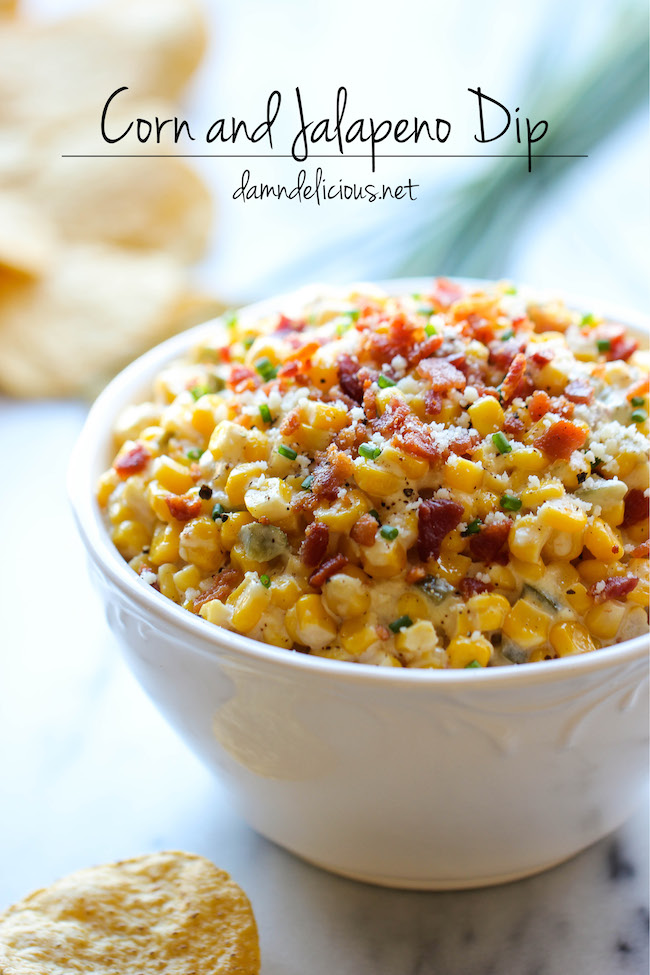 I think it's safe to say that I'm a bit obsessed with dip, whether it's guacamole, spinach and artichoke dip, enchilada dip, queso dip… the list goes on. But when you can make the creamiest of all dips right in your slow cooker – well, that may just be the best dip of all time.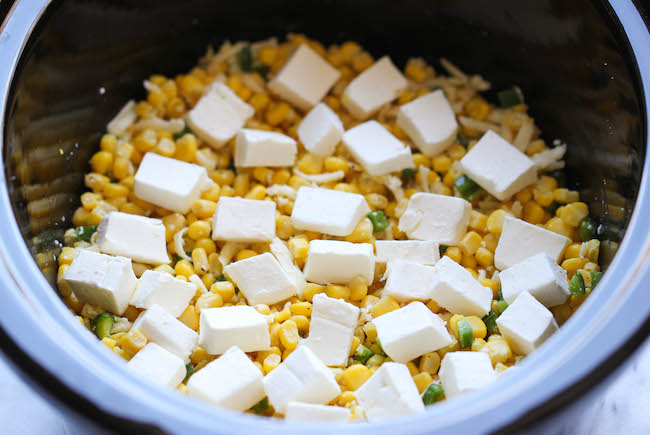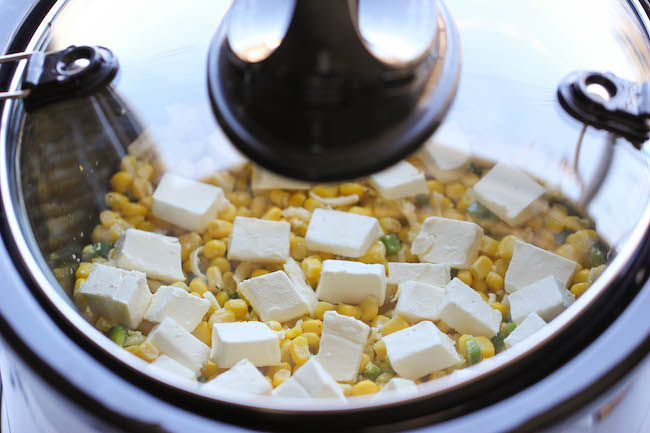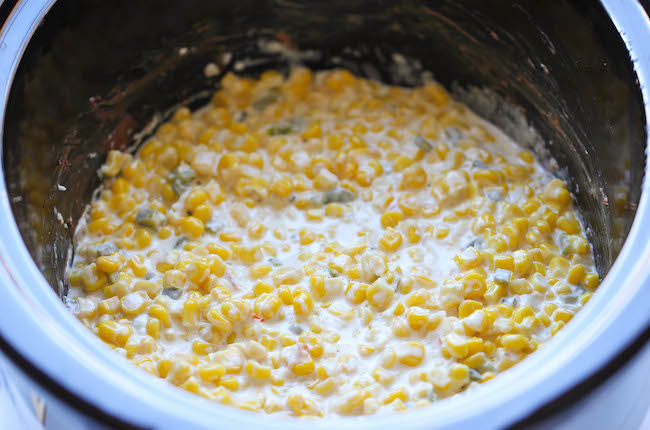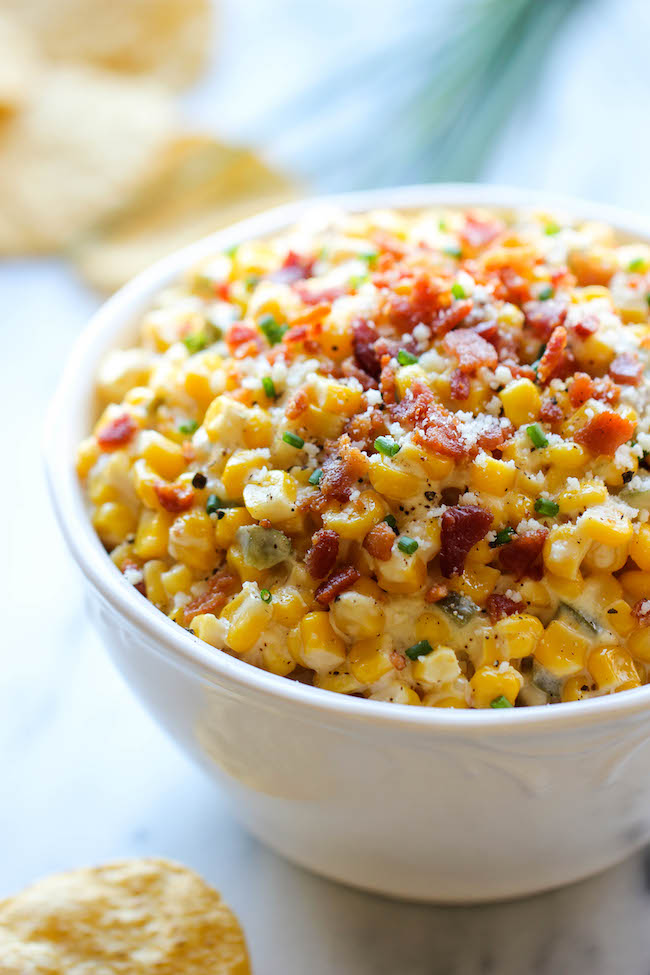 No, but really, you cannot go wrong with a cream cheese based dip with melted pepper jack cheese, salty Parmesan, sweet corn kernels and jalapeños for just a hint of heat. For extra spiciness, feel free to add in more jalapeños to taste. You can even take it one step further and top this baby off with crumbled bacon but either way, you'll want to eat this dip with a spoon. Who needs chips anyway?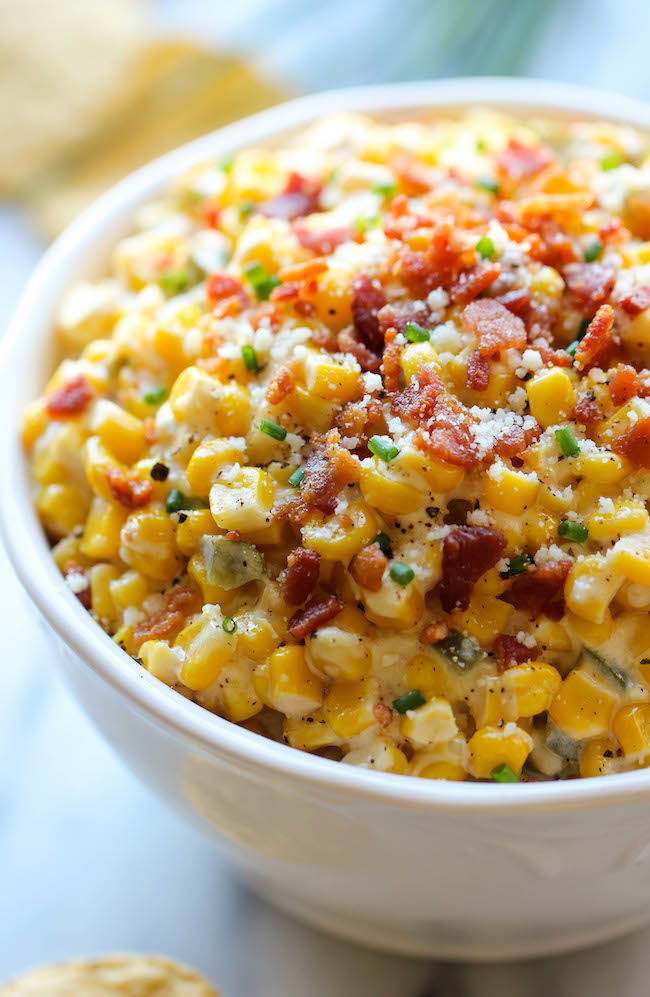 Slow Cooker Corn and Jalapeño Dip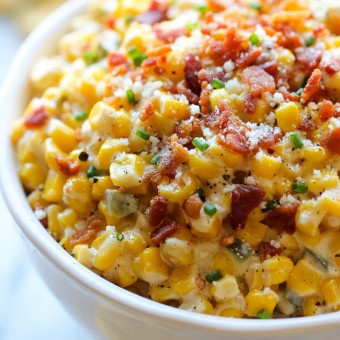 Simply throw everything in the crockpot for the easiest, most creamiest dip ever!
Ingredients:
4 slices bacon, diced
3 (15.25-ounces) cans whole kernel corn, drained
2 jalapenos, seeded and diced
1/2 cup sour cream
1 cup shredded Pepper Jack cheese
1/4 cup grated Parmesan cheese
Kosher salt and freshly ground black pepper, to taste
8 ounces cream cheese, cubed
2 tablespoons chopped chives
Directions:
Heat a large skillet over medium high heat. Add bacon and cook until brown and crispy, about 6-8 minutes. Transfer to a paper towel-lined plate; set aside.
Place corn, jalapenos, sour cream, Pepper Jack cheese and Parmesan into a slow cooker; season with salt and pepper, to taste. Stir until well combined. Top with cream cheese.
Cover and cook on low heat for 2 hours.
Uncover and stir until cream cheese is well combined. Cover and cook on high heat for an additional 15 minutes.
Serve immediately, garnished with bacon and chives, if desired.