Bang Bang Chicken
Amazingly crisp chicken bites drizzled with sweet chili mayo – so good, you'll want to double or triple the recipe!
So our move back to Los Angeles has officially begun. The movers came yesterday and after 8 very long hours, they packed everything into a truck and started making their way down south. We will be meeting them at our new place on Monday but until then, we will be cruising along the California coast with our puppy. We're both so excited since this is our first family trip with Butters!
MY OTHER RECIPES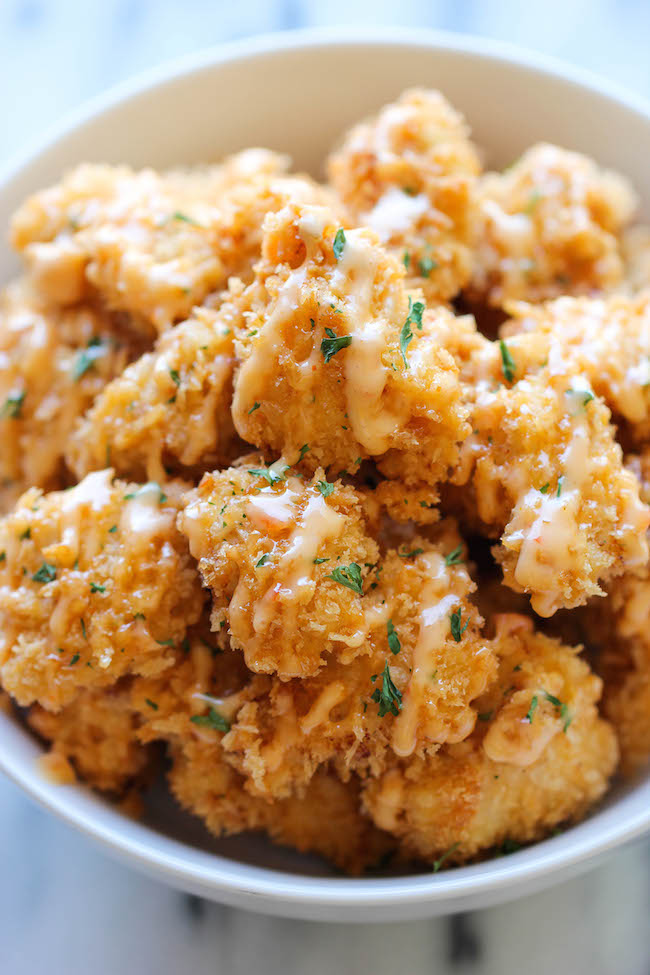 But before we leave San Francisco, I just had to share this bang bang chicken recipe because it is really the best chicken recipe ever. No joke.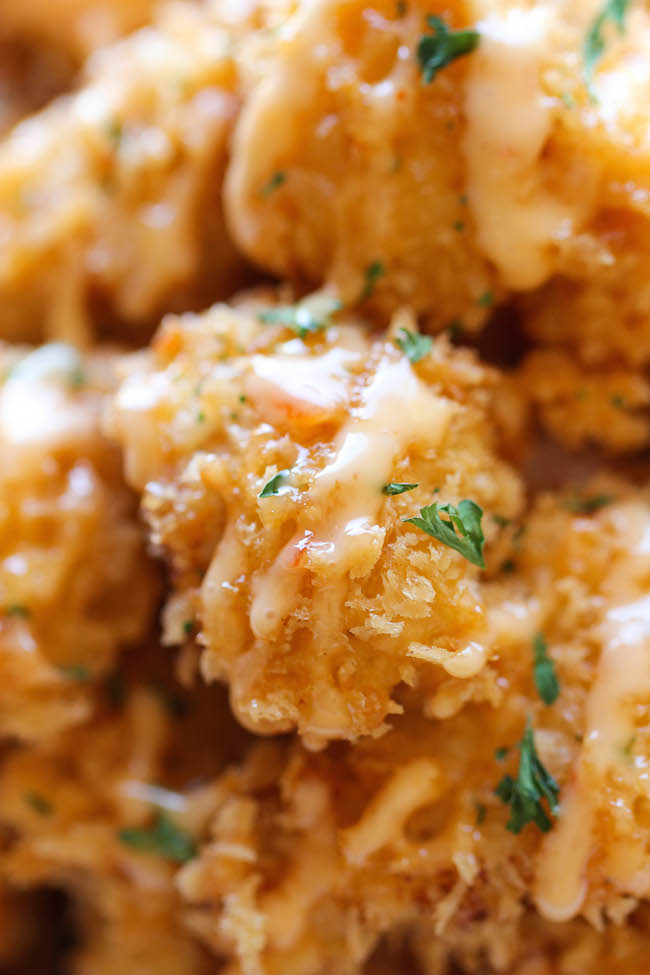 Now it's a super simple recipe that comes together in less than 30 min. Easy peasy. All that takes time is coating the chicken in Panko and throwing it in the skillet until it gets that wonderfully golden brown crispness. From there, all you have to do is drizzle on that epic sweet chili mayo and you're set!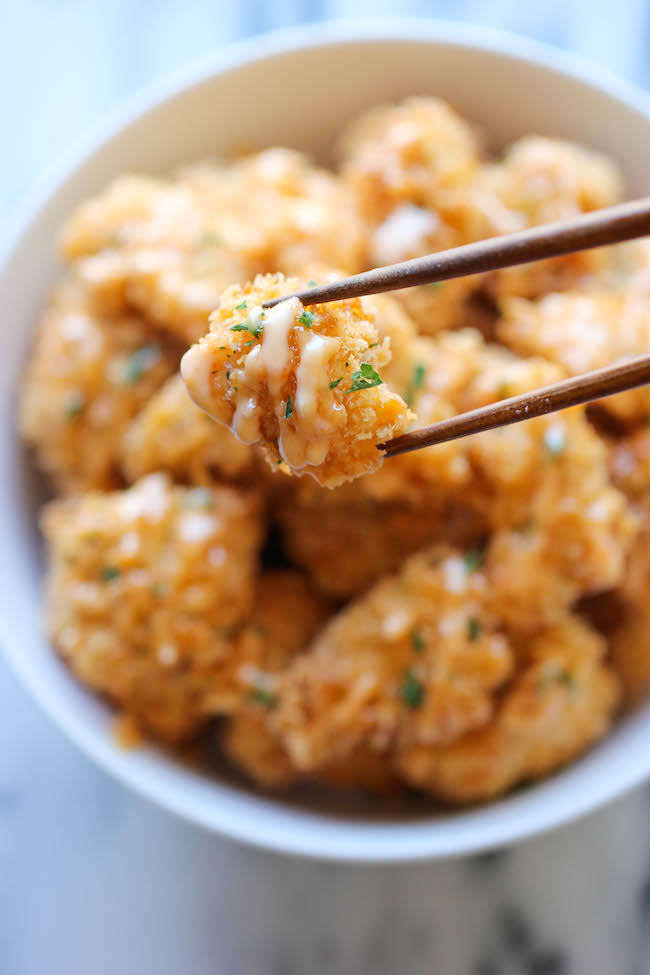 The sauce is so good, you'll want to eat it with a spoon!
Bang Bang Chicken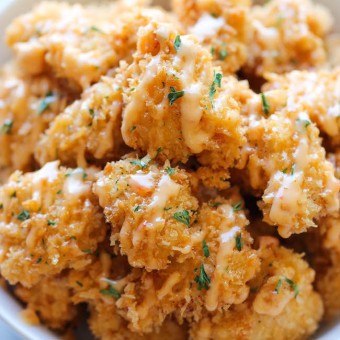 Amazingly crisp chicken bites drizzled with sweet chili mayo – so good, you'll want to double or triple the recipe!
Ingredients:
1/2 cup vegetable oil, or more, as needed
1 cup buttermilk
3/4 cup all-purpose flour
1/2 cup cornstarch
1 large egg
1 tablespoon hot sauce
Kosher salt and freshly ground black pepper, to taste
1 pound boneless, skinless chicken breasts, cut into 1-inch chunks
1 cup Panko*
For the sauce
1/4 cup mayonnaise
2 tablespoons sweet chili sauce
1 tablespoon honey
2 teaspoons Frank's Hot Sauce
Directions:
To make the sauce, whisk together mayonnaise, sweet chili sauce, honey and Frank's Hot Sauce in a small bowl; set aside.
Heat vegetable oil in a large skillet over medium high heat.
In a large bowl, whisk together buttermilk, flour, cornstarch, egg, hot sauce, salt and pepper, to taste.
Working one at a time, dip chicken into buttermilk mixture, then dredge in Panko, pressing to coat.
Working in batches, add chicken to the skillet and cook until evenly golden and crispy, about 2-3 minutes. Transfer to a paper towel-lined plate.
Serve immediately, drizzled with sweet chili sauce.
*Panko is a Japanese-style breadcrumb and can be found in the Asian section of your local grocery store.
Nutrition Facts
Serving Size
Servings Per Container 6
---
Amount Per Serving
Calories 532.3 Calories from Fat 247.5
% Daily Value*
Total Fat 27.5g 42%
Saturated Fat 2.9g 15%
Trans Fat 0g
Cholesterol 59.5mg 20%
Sodium 1126mg 47%
Total Carbohydrate 54.4g 18%
Dietary Fiber 1.8g 7%
Sugars 4.8g
Protein 17.0g 34%
---
*Percent Daily Values are based on a 2,000 calorie diet. Your daily values may be higher or lower depending on your calorie needs.