15 Quick and Easy Crock-Pot Recipes
Make the most out of your slow cooker with these super easy, fool-proof recipes. All you have to do is set it and forget it!
From appetizers to side dishes to soups and entrees, you can let the slow cooker do all the work for you with these easy peasy recipes!
1. Slow Cooker Spinach and Artichoke Dip – Simply throw everything in the crockpot for the easiest, most effortless spinach and artichoke dip ever. Easy peasy. [GET THE RECIPE.]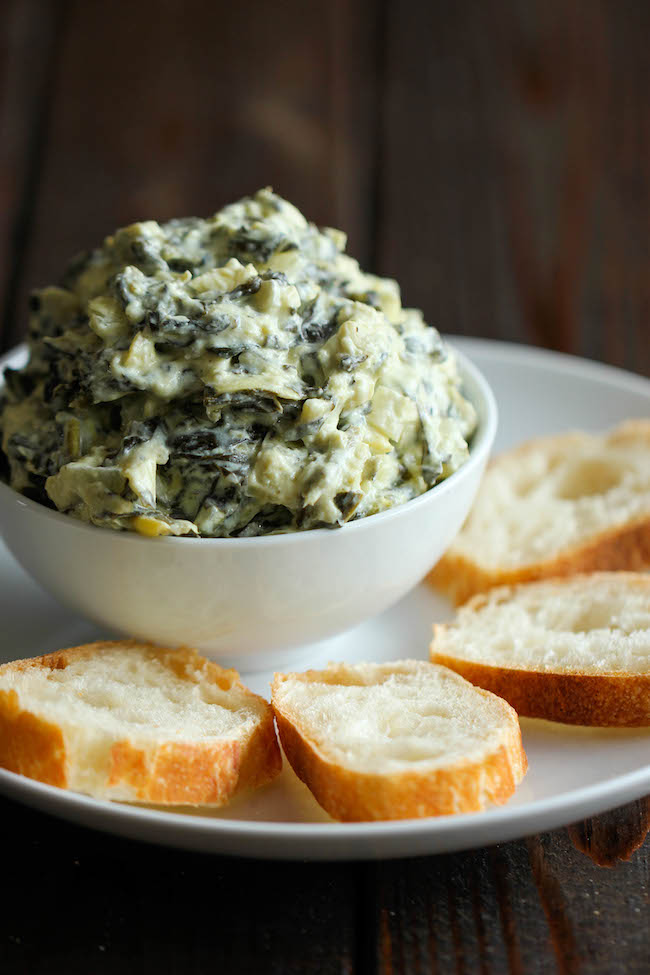 2. Slow Cooker Buffalo Chicken Meatballs – A lighter, healthier alternative to buffalo wings. An absolute must for Game Day. [GET THE RECIPE.]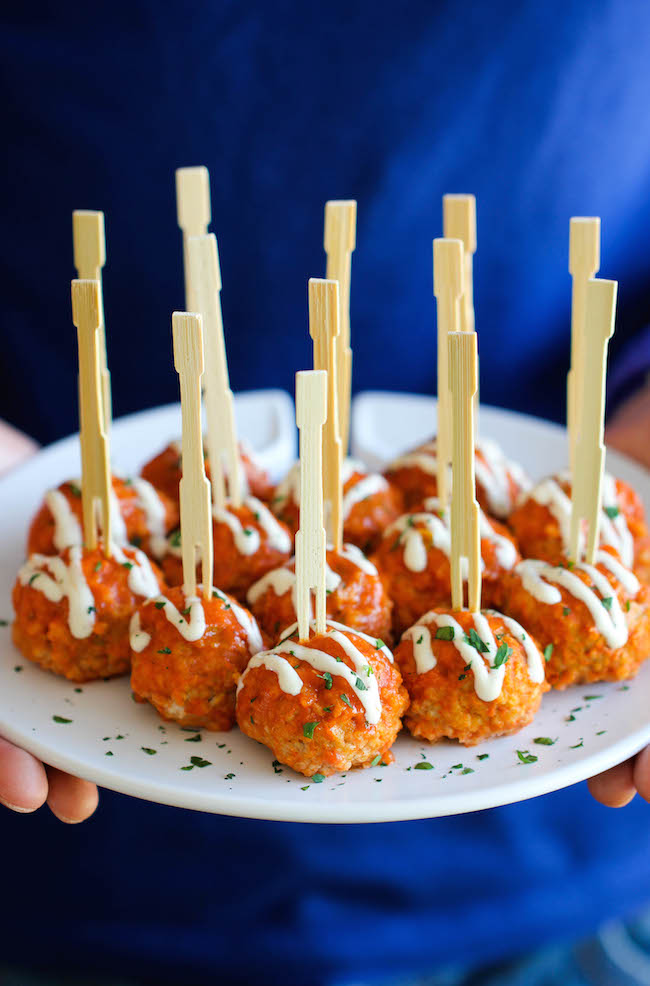 3. Slow Cooker Pork Carnitas – Cooked low and slow for the most amazing fall-apart tender goodness. [GET THE RECIPE.]
4. Slow Cooker Spaghetti Sauce – A rich and meaty spaghetti sauce made with just 10 min prep. Done and done. [GET THE RECIPE.]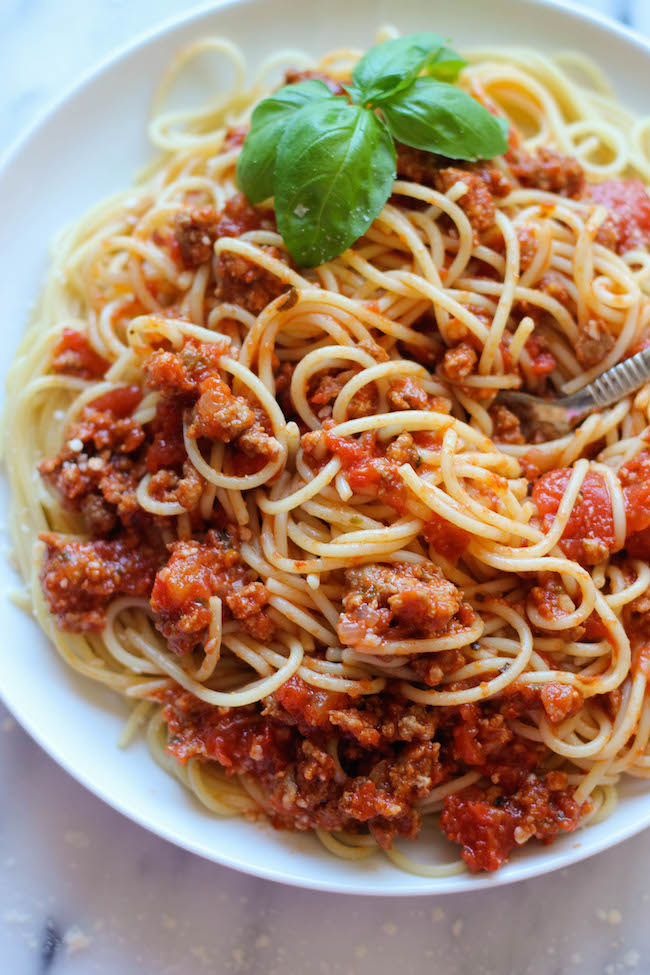 5. Slow Cooker Enchilada Stack – No rolling, no folding, no wrapping here. It doesn't get easier than that. [GET THE RECIPE.]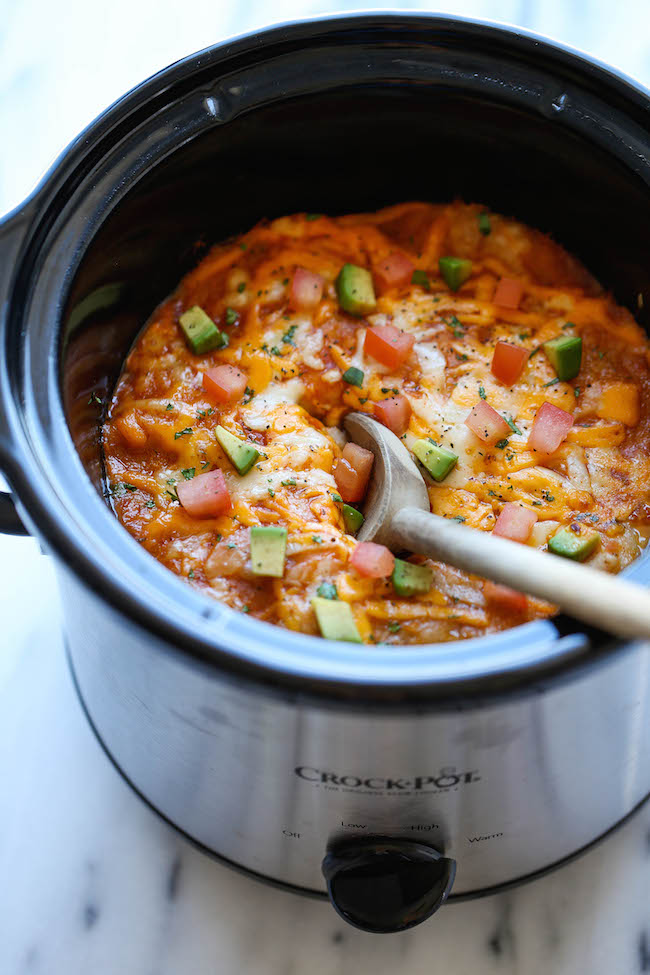 6. Slow Cooker Sticky Chicken Wings – So sticky, so sweet, and just so easy to make. [GET THE RECIPE.]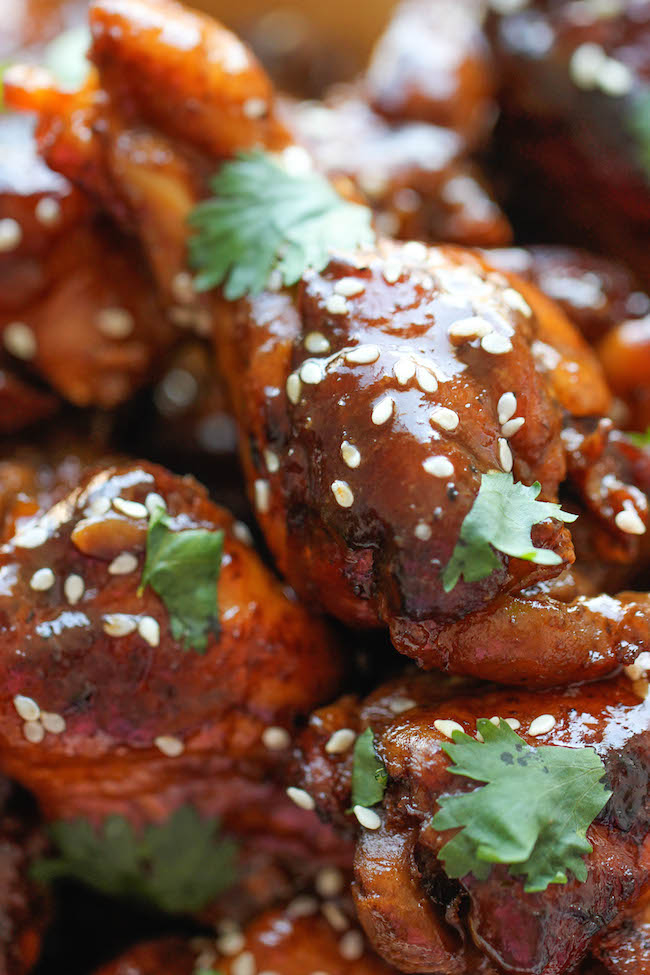 7. Slow Cooker Corn and Jalapeño Dip – No chips needed here. Just grab a spoon and dive right in. [GET THE RECIPE.]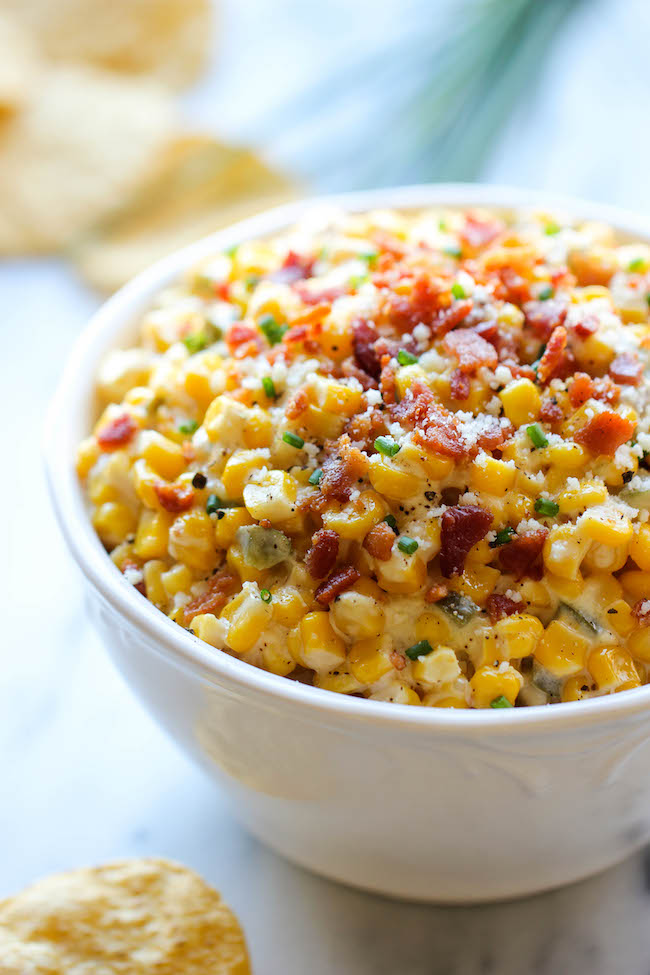 8. Slow Cooker Honey Sesame Chicken – Unbelievably easy to make and so much cheaper (and tastier) than take-out. [GET THE RECIPE.]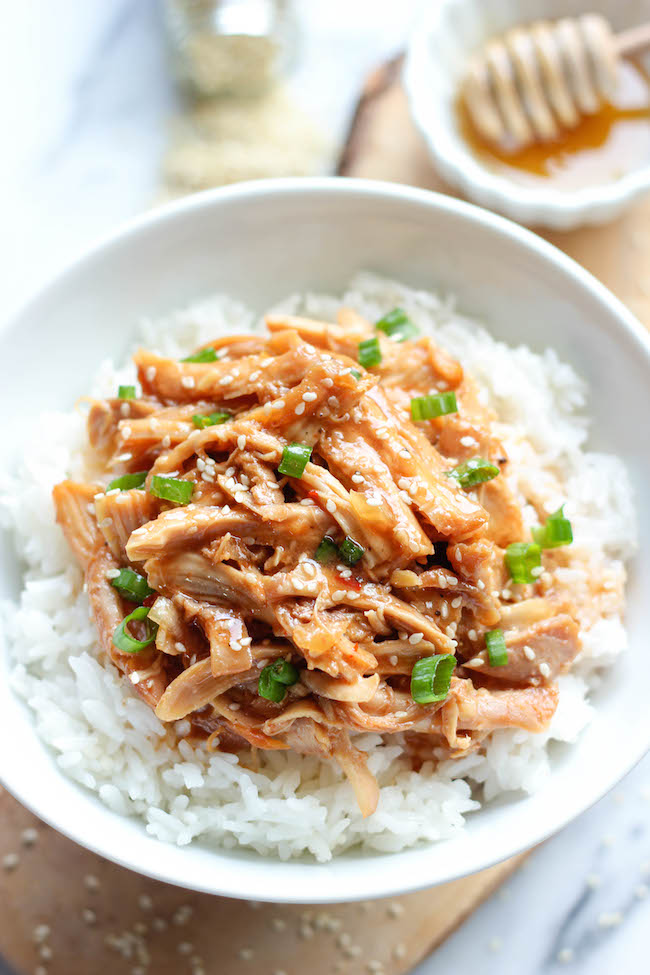 9. Slow Cooker Maple Brown Sugar Ham – The most tender, juicy ham made with just 5 min prep. And you save on oven space too. [GET THE RECIPE.]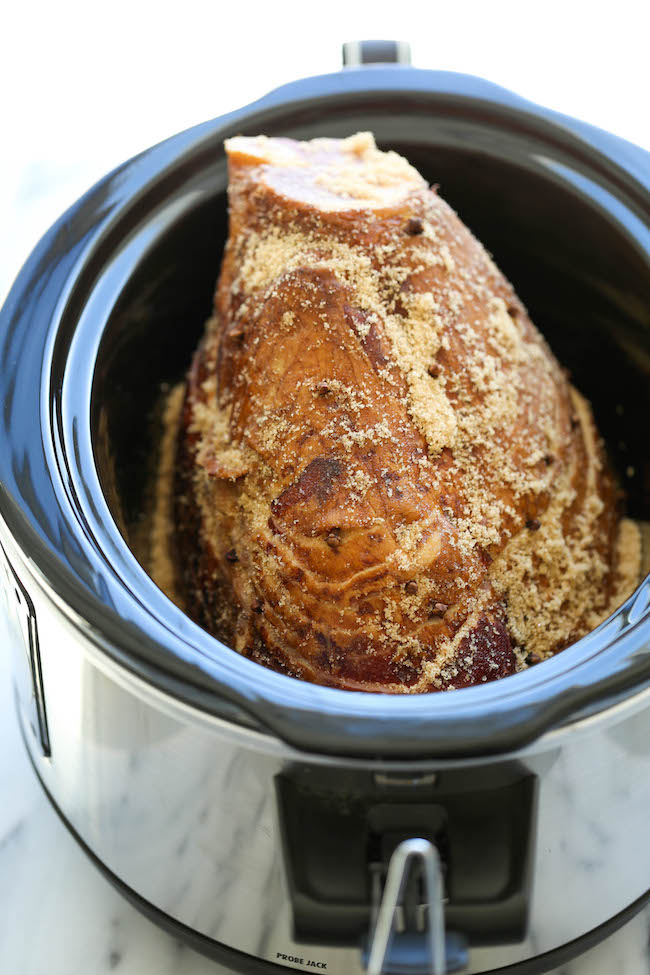 10. Slow Cooker Butter Chicken – Skip the take-out and try this lightened-up creamy butter chicken instead. It's less calories and tastes just as good as the original. [GET THE RECIPE.]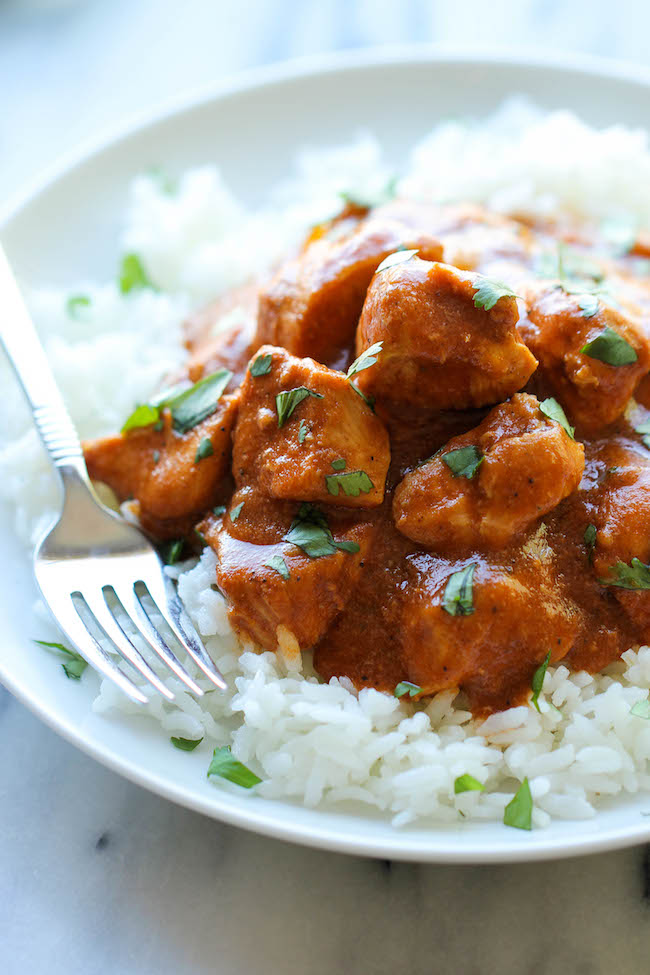 11. Slow Cooker Garlic Mashed Potatoes – Making mashed potatoes has never been easier. [GET THE RECIPE.]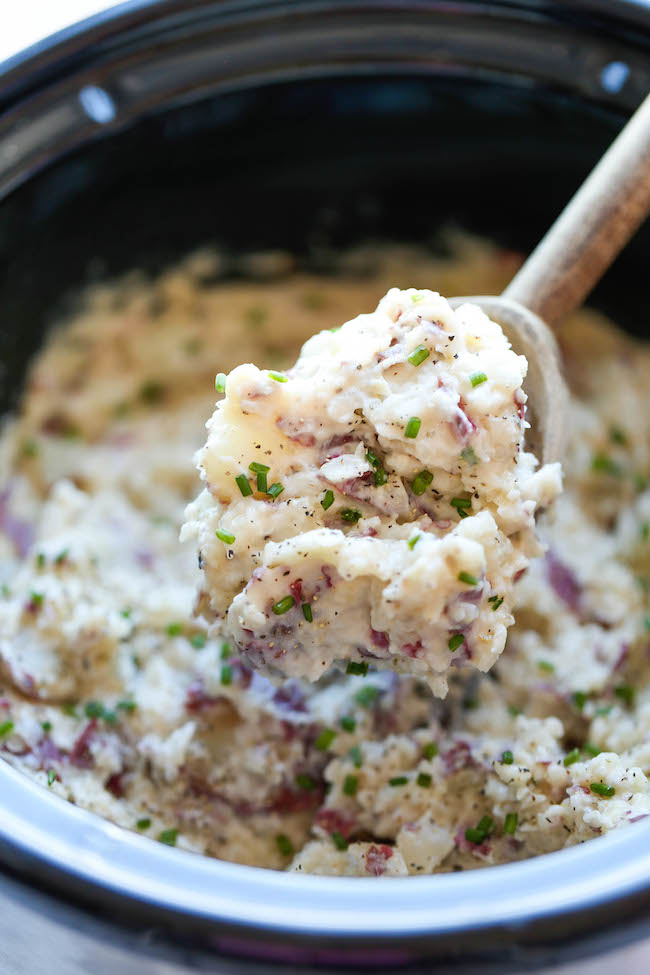 12. Slow Cooker Enchilada Orzo – The easiest, creamiest enchilada pasta ever. [GET THE RECIPE.]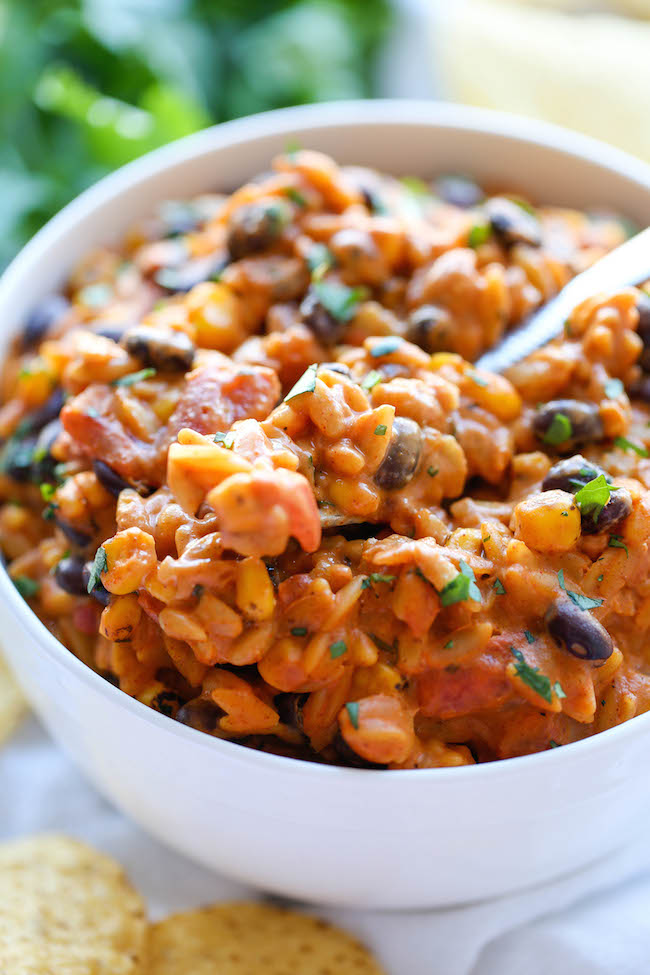 13. Slow Cooker Cocktail Sausages – You may want to double the batch here because these are sure to disappear fast. [GET THE RECIPE.]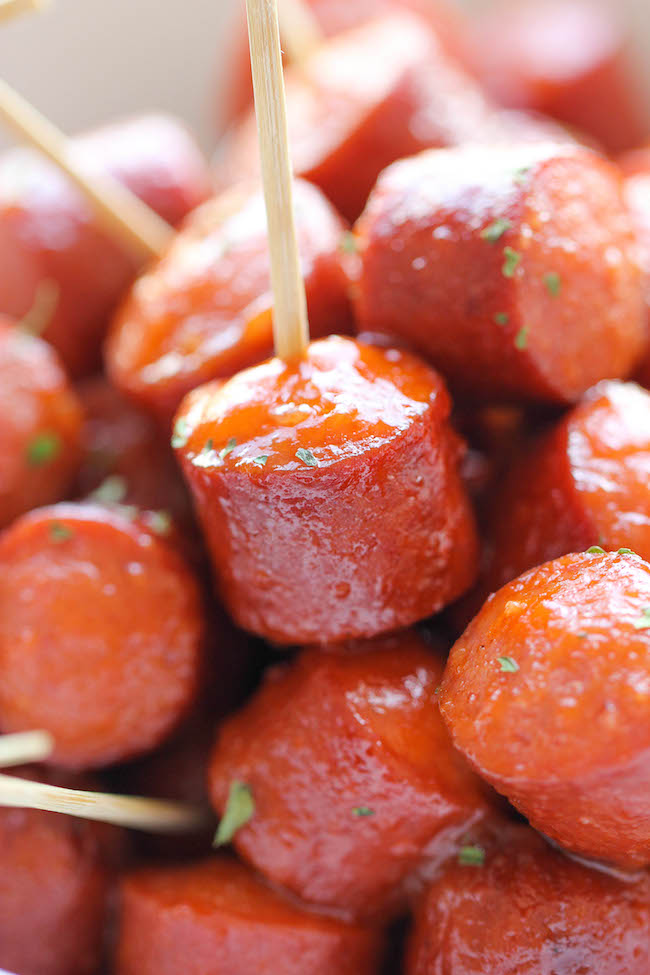 14. Slow Cooker Potato and Corn Chowder – Thick, filling and wonderfully cozy, perfect for a cold night. [GET THE RECIPE.]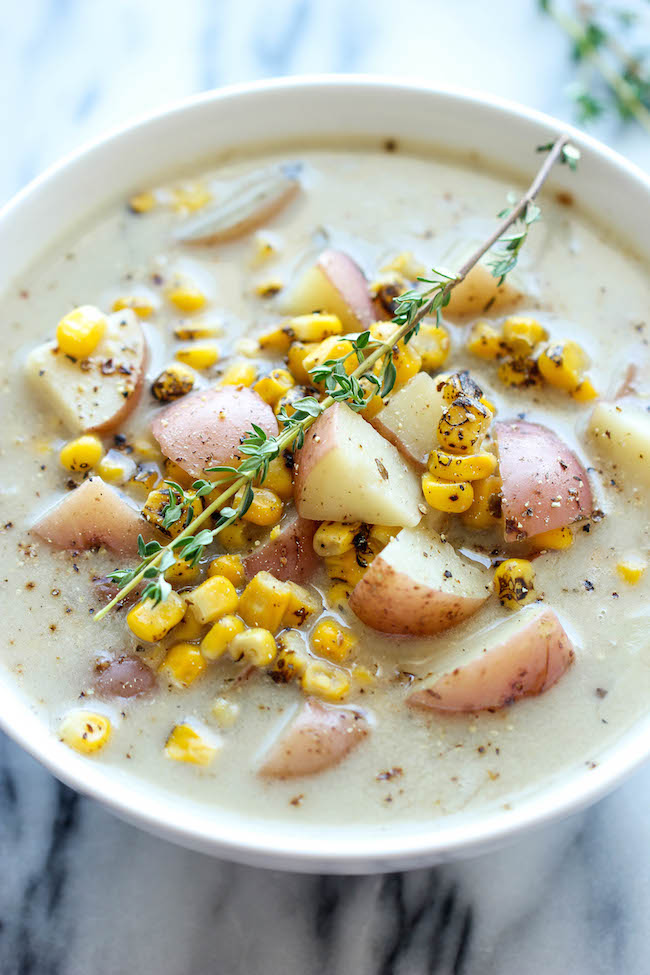 15. Slow Cooker Cheesy Bacon Ranch Potatoes – Perfectly tender, flavorful, cheesy and chockfull of bacon goodness. [GET THE RECIPE.]